Enter a Spectacular Kaleidoscope of Color in Phipps Conservatory's Gardens of the Rainbow
For Immediate Release: Mon., March 18
Contact: Julie LaBar | Director of Marketing and Communications
412/638-6008 ǀ jlabar@phipps.conservatory.org

Enter a Spectacular Kaleidoscope of Color in Phipps Conservatory's Gardens of the Rainbow
Phipps' new Spring Flower Show opens this Saturday, bursting with bright, bold blooms and fun, interactive features to celebrate the arrival of spring, on display for a limited time only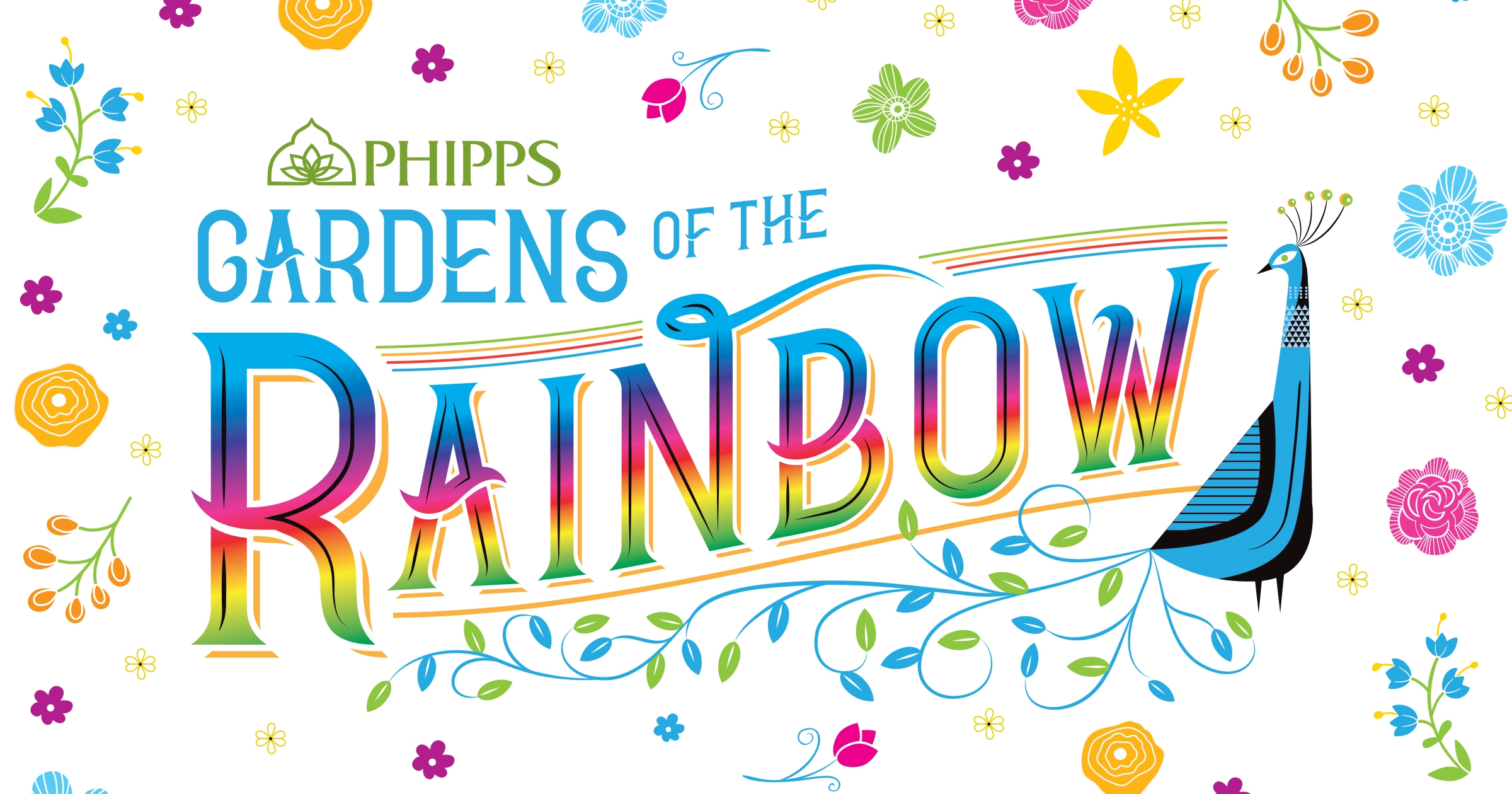 Pittsburgh, Pa. — Don't miss Phipps Conservatory and Botanical Gardens' Spring Flower Show: Gardens of the Rainbow, experiencing nature's spring blooms in one of the most beautiful, dazzling celebrations of the season opening Sat., Mar. 23.
Adorned with captivating prisms, eye-catching topiaries and interactive experiences for all ages, Phipps' Spring Flower Show: Gardens of the Rainbow is bursting with color, surrounding guests with all of the warmth and brilliance of the spring season. This year's all-new show is filled with tens of thousands of spring blooms in vibrant floral hues, including tulips, hydrangeas, lilies, amaryllis, hyacinth, daffodils, snapdragons and primula. From warm oranges and yellows to cool blues and show-stopping silvers, breathtaking rainbow-inspired displays creatively capture the full, brilliant spectrum of spring.
A springtime favorite and treasured tradition, as family and friends welcome highly-anticipated spring splendor at Phipps, this year's Spring Flower Show features colorful new surprises at every turn. In Gardens of the Rainbow, guests will:
Marvel at the giant 9-foot-tall topiary peacock in the South Conservatory, dramatically showcasing nature's breathtaking colorful patterns
Stroll along a winding rainbow road of spring floral favorites and stunning prisms in the Serpentine Room
Look and listen as the sounds of chirping chicks accompany bird-themed plants in brilliant red, orange, yellow and peach in the Sunken Garden
Make water jump and dance among captivating prism sculptures through an interactive fountain in the Victoria Room
Look through the eyes of bees and butterflies as sculptures show how flowers appear to them in Palm Court
Explore nature through a fun, interactive kaleidoscope of blooms, combining colors to create new and exciting sights in the East Room
Experience the rare spectacle of Himalayan blue poppies when they are in bloom
Participate in a rainbow scavenger hunt, engaging "prism play" and suncatcher craft-making activities through daily free-with-admission kids Discovery Programs
Watch as the interplay of colors and light make one of Pittsburgh's most Instagrammable spots even more stunning
And much more!
Experience all of the colorful new sights and wonderfully fragrant delights in Phipps' Spring Flower Show: Gardens of the Rainbow, making new memories this spring that will last a lifetime. Spring Flower Show: Gardens of the Rainbow runs Sat., March 23 – Sun., April 21. Hours are 9:30 a.m. – 5 p.m. daily and until 10 p.m. on Fridays. Admission is $17.95 for adults, $16.95 for seniors and students, and $11.95 for children (2 – 18). Members and kids under 2 enter free. For tickets or more information, visit phipps.conservatory.org.

###
About Phipps: Founded in 1893, Phipps Conservatory and Botanical Gardens in Pittsburgh, PA is a globally recognized green leader with a mission to inspire and educate all with the beauty and importance of plants; to advance sustainability and promote human and environmental well-being through action and research; and to celebrate its historic glasshouse. Encompassing 15 acres including a historic 14-room glasshouse, 23 distinct indoor and outdoor gardens and industry-leading sustainable architecture and operations, Phipps attracts nearly half a million visitors annually from around the world. Learn more at phipps.conservatory.org.
Photo © Paul g. Wiegman