Let's Move Pittsburgh and Pittsburgh Ballet Theatre Present Fairies and Flora Virtual Dance Class
For Immediate Release: Wed., Feb. 17
Contact: Joe Reed | Director of Marketing and Communications
412-622-6915, ext. 3801 | jreed@phipps.conservatory.org
Let's Move Pittsburgh and Pittsburgh Ballet Theatre Present Fairies and Flora Virtual Dance Class
Children Are Invited to Join Ballet Fairies for a Fun Family Virtual Creative Movement Class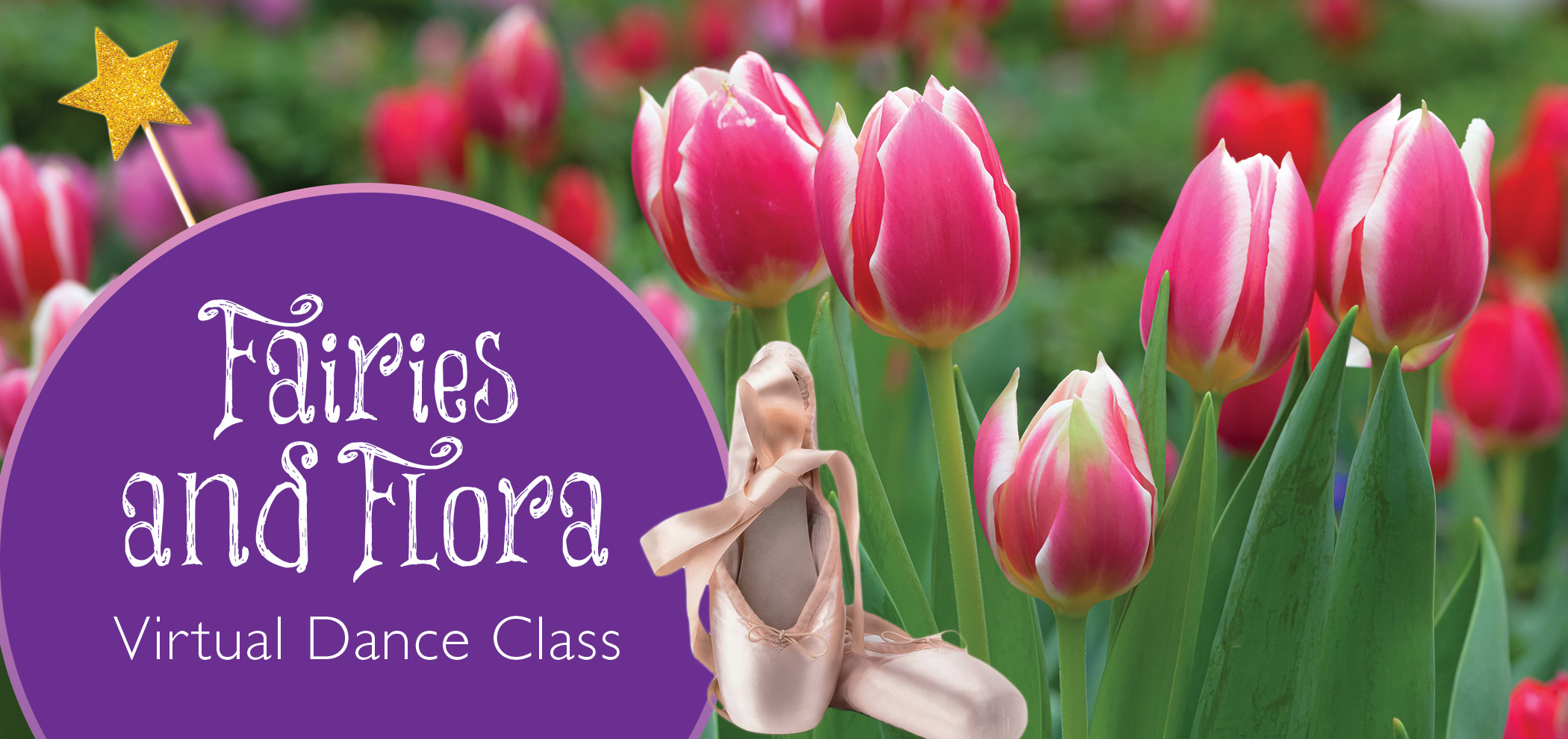 Pittsburgh, PA – On Sun., March 7, Pittsburgh Ballet Theatre and Let's Move Pittsburgh invite children ages 3 – 7 to bring the magic of ballet into their home at Fairies and Flora Virtual Dance Class, an hour-long virtual creative movement class. Boys and girls will enjoy all of these fun activities:
Learn ballet basics and a fun fairy dance with instructors from PBT's Education Department
Take a look inside of a ballet studio with a ballet dancer
Watch a live demonstration of two ballet fairy solos
Enjoy story time with a reading of Cinderella, featuring the Fairy Godmother and Fairies of Winter, Spring, Summer and Fall
Talk with a dancer about what it's like to be a ballerina
Create a fun, upcycled fairy craft
Virtual admission is $12 for nonmembers and $8 for Phipps members and PBT subscribers (price is per household). Two sessions are offered: one at 11 a.m. and one at 1 p.m. Each session lasts about an hour. Advance registration is required. Register now at the link below. This class is recommended for children ages 3 – 7. Phipps members and PBT subscribers will receive an email with a discount code for this event.
As the featured March event of Let's Move Pittsburgh, Fairies and Flora Dance Class brings children and grownups together for an hour of active fun with Pittsburgh Ballet Theatre instructors. Let's Move Pittsburgh recommends family fitness to improve children's health in the region. For more information, visit phipps.conservatory.org.
###
About Phipps: Founded in 1893, Phipps Conservatory and Botanical Gardens in Pittsburgh, PA is a globally recognized green leader with a mission to inspire and educate all with the beauty and importance of plants; to advance sustainability and promote human and environmental well-being through action and research; and to celebrate its historic glasshouse. Encompassing 15 acres including a historic 14-room glasshouse, 23 distinct indoor and outdoor gardens and industry-leading sustainable architecture and operations, Phipps attracts more than half a million visitors annually from around the world. Learn more at phipps.conservatory.org.
Watch TEDx: What We Can Learn From an Old Glasshouse: A look at the evolving way we connect people to nature at Phipps, demonstrate how human and environmental health are inextricably connected, and show that to age gracefully, we must continually reinvent ourselves to evolve with the rest of the world.