Phipps Conservatory and Botanical Gardens Leader to Receive Carnegie Science Award
For Immediate Release: Mon., Oct. 4
Contact: Joe Reed | Director of Marketing and Communications
412-622-6915, ext. 3801 | jreed@phipps.conservatory.org
Phipps Conservatory and Botanical Gardens Leader to Receive Carnegie Science Award
President and CEO Richard V. Piacentini Lauded by Peers and Regional Leaders for Sustainability Efforts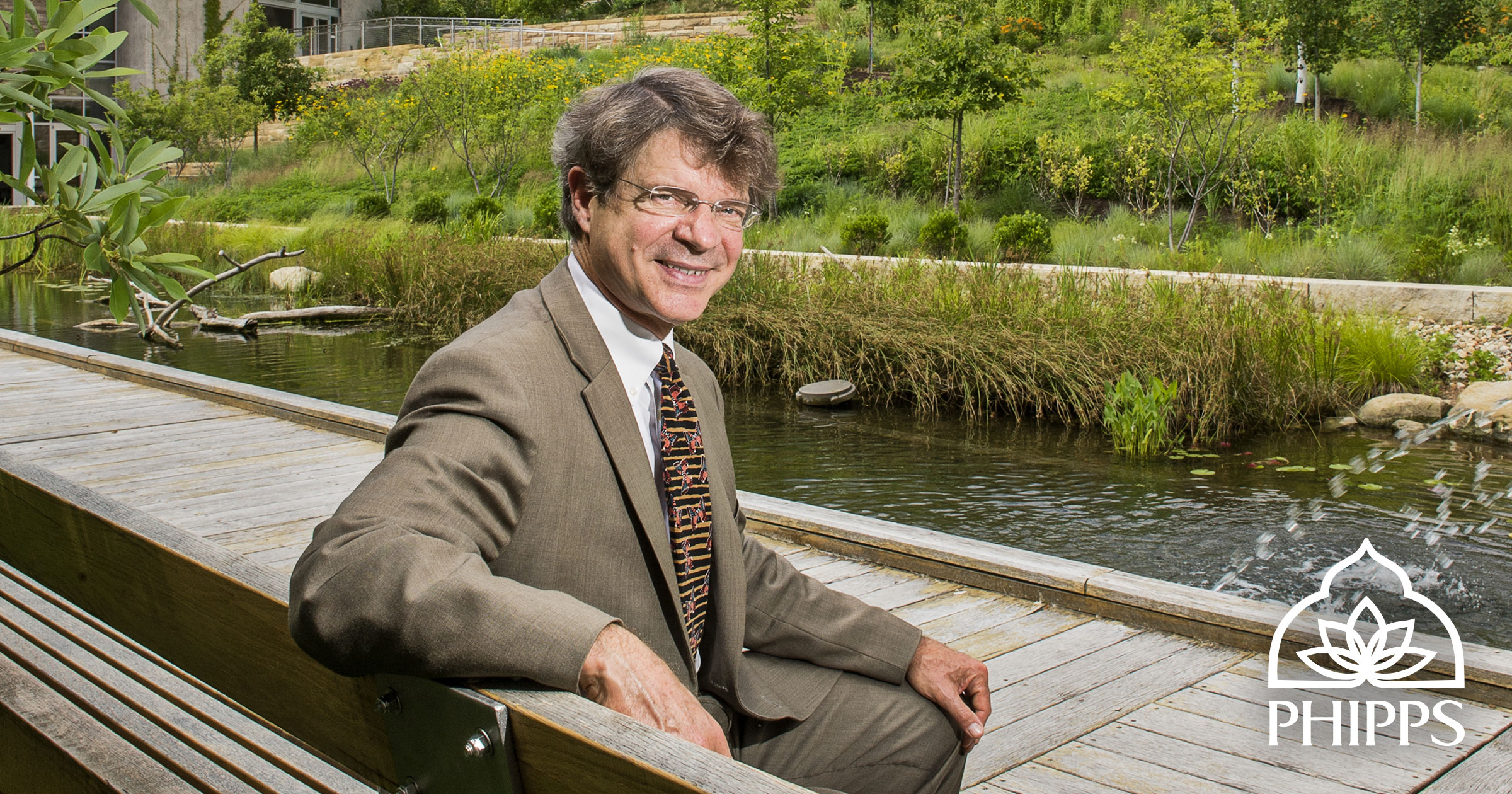 Pittsburgh, PA – On Sept. 22, 2021, the Science Center announced this year's impressive class of Carnegie Science Award recipients, who will be celebrated at the 25th Annual Carnegie Science Awards Celebration on Fri., Nov. 5, 2021. Richard V. Piacentini, president and CEO of Phipps Conservatory and Botanical Gardens, is among this year's Carnegie Science Award recipients as the winner of the Champion for Sustainability Award.
Under Richard's leadership as president and CEO, Phipps Conservatory and Botanical Gardens has transformed into an international leader in regenerative building and operations and a model of the beauty of living in harmony with the natural world. This work includes the Center for Sustainable Landscapes, a zero energy and water building, and the only building in the world to meet the Living Building Challenge®, LEED® Platinum, SITES™ Platinum, WELL® Platinum, BREEAM Outstanding In-Use, FitWel 3 Star and Zero Energy certifications. The sustainability efforts Piacentini initiated at Phipps are based on recognizing the vital connections between people, plants, health, and the planet. As one of the world's smartest, greenest gardens, Phipps aims to lead by example addressing environmental issues through operations and programming for the benefit of nearly half a million annual visitors. In championing regenerative thinking,
Winners of Carnegie Science Awards, presented by Eaton, were selected by a committee of peers — past awardees and industry leaders — who rigorously reviewed nominations and selected the most deserving winners. This year, the program will honor awardees in eight categories, including Most Inspiring Educator, Champion for STEM Equity, Champion for Sustainability, and Corporate Leadership.
"The Carnegie Science Awards celebrate the accomplishments of the creative and forward-thinking minds in Pittsburgh's science, technology, and education communities and provides opportunities for them to meet and share their stories," said Jason Brown, Henry Buhl, Jr., Director of Carnegie Science Center. "They are making incredible contributions to their fields and directly impacting the health, growth, and economic vitality of our region as a whole."
"I'm honored to be recognized as the Champion for Sustainability in the Carnegie Science Awards," says Piacentini. "Phipps' green buildings and initiatives are the way of the future — a future in which we recognize the interconnection of human and environmental health and embrace lifestyles that are in harmony with the natural world. We look forward to advancing sustainability even further as we collaborate with the other wonderful innovators in Pittsburgh and beyond."
For the past 25 years, scientists, technologists, educators, and business leaders who make a difference in Pittsburgh (and beyond) converge at the annual Carnegie Science Awards. As the Science Center's signature celebration of innovation and annual fundraiser, the Carnegie Science Awards Celebration on Nov. 5 offers an exciting networking opportunity complete with explosive science demonstrations, hors d'oeuvres and cocktails, and a short awards presentation that will share the inspiring stories behind the awardees' accomplishments. The evening raises funds to support the Science Center's education programs that nurture the next generation of leaders in science and technology. For more information about the awards celebration, go to www.CarnegieScienceCenter.org/Awards.
###
About Phipps: Founded in 1893, Phipps Conservatory and Botanical Gardens in Pittsburgh, PA is a globally recognized green leader with a mission to inspire and educate all with the beauty and importance of plants; to advance sustainability and promote human and environmental well-being through action and research; and to celebrate its historic glasshouse. Encompassing 15 acres including a historic 14-room glasshouse, 23 distinct indoor and outdoor gardens and industry-leading sustainable architecture and operations, Phipps attracts more than half a million visitors annually from around the world. Learn more at phipps.conservatory.org.
About Carnegie Science Center: Carnegie Science Center is dedicated to inspiring learning and curiosity by connecting science and technology with everyday life. By making science both relevant and fun, the Science Center's goal is to increase science literacy in the region and motivate young people to seek careers in science and technology. One of the four Carnegie Museums of Pittsburgh, the Science Center is Pittsburgh's premier science exploration destination, reaching more than 700,000 people annually through its hands-on exhibits, camps, classes, and off-site education programs.
About Carnegie Museums of Pittsburgh: Established in 1895 by Andrew Carnegie, Carnegie Museums of Pittsburgh is a collection of four distinctive museums: Carnegie Museum of Art, Carnegie Museum of Natural History, Carnegie Science Center, and The Andy Warhol Museum. In 2017, the museums reached more than 1.4 million people through exhibitions, educational programs, outreach activities, and special events.