Phipps Conservatory Celebrates Earth Day with Additional Nature-Inspired Activities
For Immediate Release: Mon., April 22
Contact: Julie LaBar | Director of Marketing and Communications
412/622-6915, ext. 3801 ǀ jlabar@phipps.conservatory.org

Phipps Conservatory Celebrates Earth Day with Additional Nature-Inspired Activities
Weeklong celebration kicks off today, highlighting our important connections with nature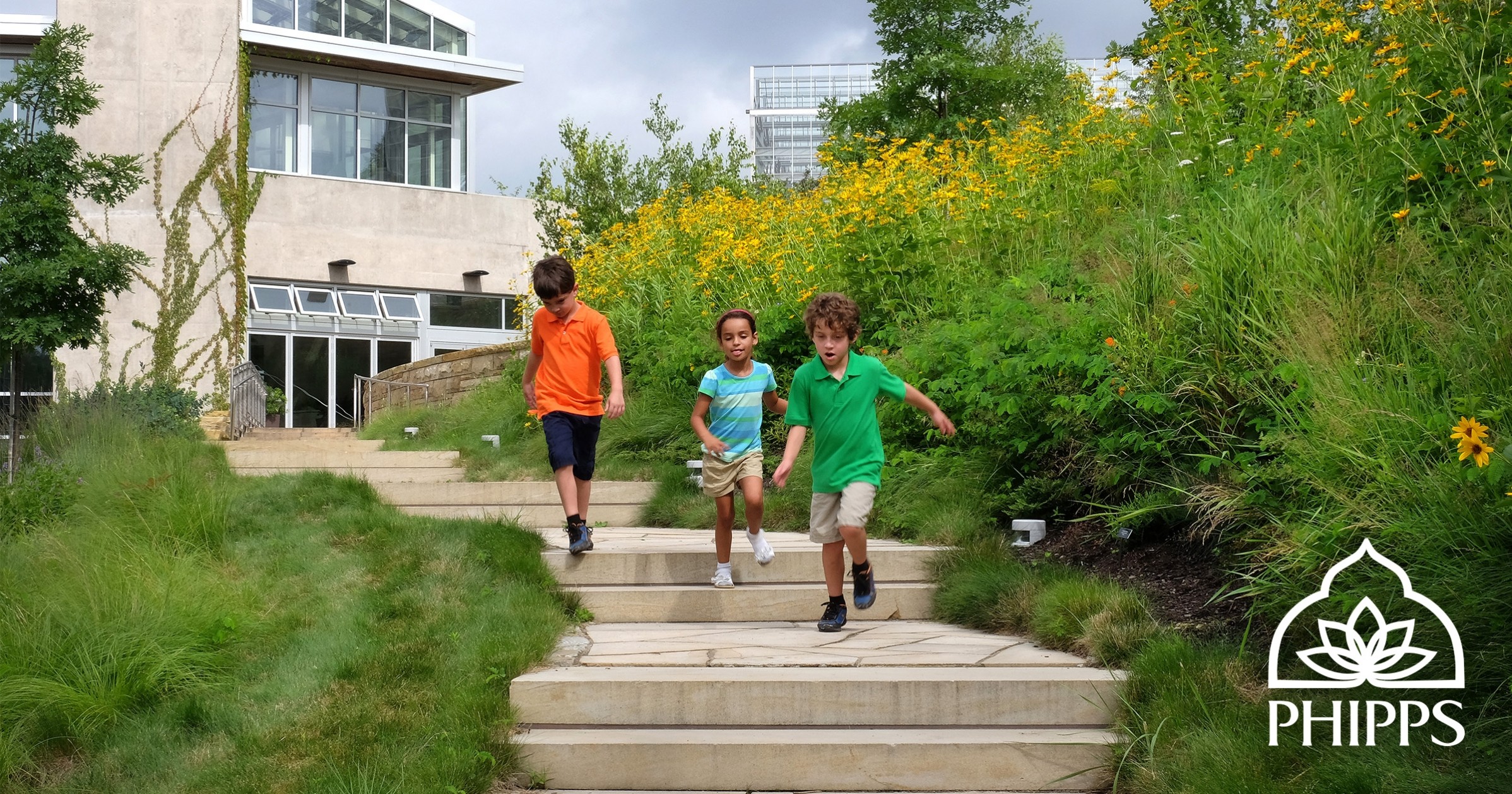 Pittsburgh, PA — Phipps Conservatory and Botanical Gardens announces a week of Earth Day activities beginning today to celebrate the planet and our important role in keeping it healthy. Activities are free with Phipps admission, including fun themed Discovery Programs to engage young visitors with the wonders of the natural world, interactive presentations and more.
Daily, guests can enjoy beautiful butterflies, watching one of nature's most prized pollinators alongside their favorite blooms, during the opening week of Phipps' Butterfly Forest. Visitors also won't want to miss two new inspiring art exhibitions on display at Phipps, Absorbed in Color: The Art of Gemma Fletcher and Invasives Most Wanted: A Youth Art Exhibition, as well as touring the Center for Sustainable Landscapes, one of the greenest buildings in the world.
Additional highlights include:
Mon., April 22, children can participate in a special "Our Health, Our Garden" craft activity created by artist and illustrator Ashley Cecil (10 a.m. – 4 p.m.).
Wed., April 24, families are invited to listen to storytellers as they share tales about nature, plants and animals for Earth Day Story Time (10:30 a.m. and 1 p.m.; limit 30 ticketed participants per session).
Fri., April 26, kids can pot their own pollinator-friendly plant to care for at home (10 a.m. – 4 p.m.).
Sat., April 27 marks the return of UPMC Health Plan Family Fun Fest at Phipps. All ages will enjoy activities from UPMC Health Plan and Let's Move Pittsburgh throughout the Conservatory, including games, crafts, free giveaways, healthy lifestyle tips and more at this one-day-only fest open to the public. UPMC Health Plan members can receive 50% off the cost of up to four general admission tickets (9:30 a.m. – 5 p.m.).
For a complete schedule of Earth Day celebration activities, visit phipps.conservatory.org.
Phipps is dedicated to showing that sustainable practices are good for people and the planet, providing valuable information and resources to apply at home including Easy Steps with Big Impact tools, Greener Gardening tips, Top 10 Sustainable Plants, Eco-Friendly Pest Management Guide and Sustainable Landcare services here.
Hours are 9:30 a.m. – 5 p.m. daily and until 10 p.m. on Fridays. Admission is $17.95 for adults, $16.95 for seniors and students, and $11.95 for children 2 – 18. Members and kids under 2 enter free.
###
About Phipps: Founded in 1893, Phipps Conservatory and Botanical Gardens in Pittsburgh, PA is a globally recognized green leader with a mission to inspire and educate all with the beauty and importance of plants; to advance sustainability and promote human and environmental well-being through action and research; and to celebrate its historic glasshouse. Encompassing 15 acres including a historic 14-room glasshouse, 23 distinct indoor and outdoor gardens and industry-leading sustainable architecture and operations, Phipps attracts nearly half a million visitors annually from around the world. Learn more at phipps.conservatory.org.
Photos © Paul g. Wiegman, Brian Cohen