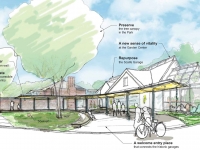 Coming Soon: Phipps Garden Center Renovation
Our new proposal to renovate Phipps Garden Center combines the latest in cutting-edge sustainable innovations with valuable amenities including state-of-the-art classrooms, a café and a new and improved gift shop, all while preserving and restoring the original historic architecture. Learn how we're refreshing and enhancing Mellon Park's community center for cultivating botanical knowledge, inspiring creative minds and spreading the joy of gardening.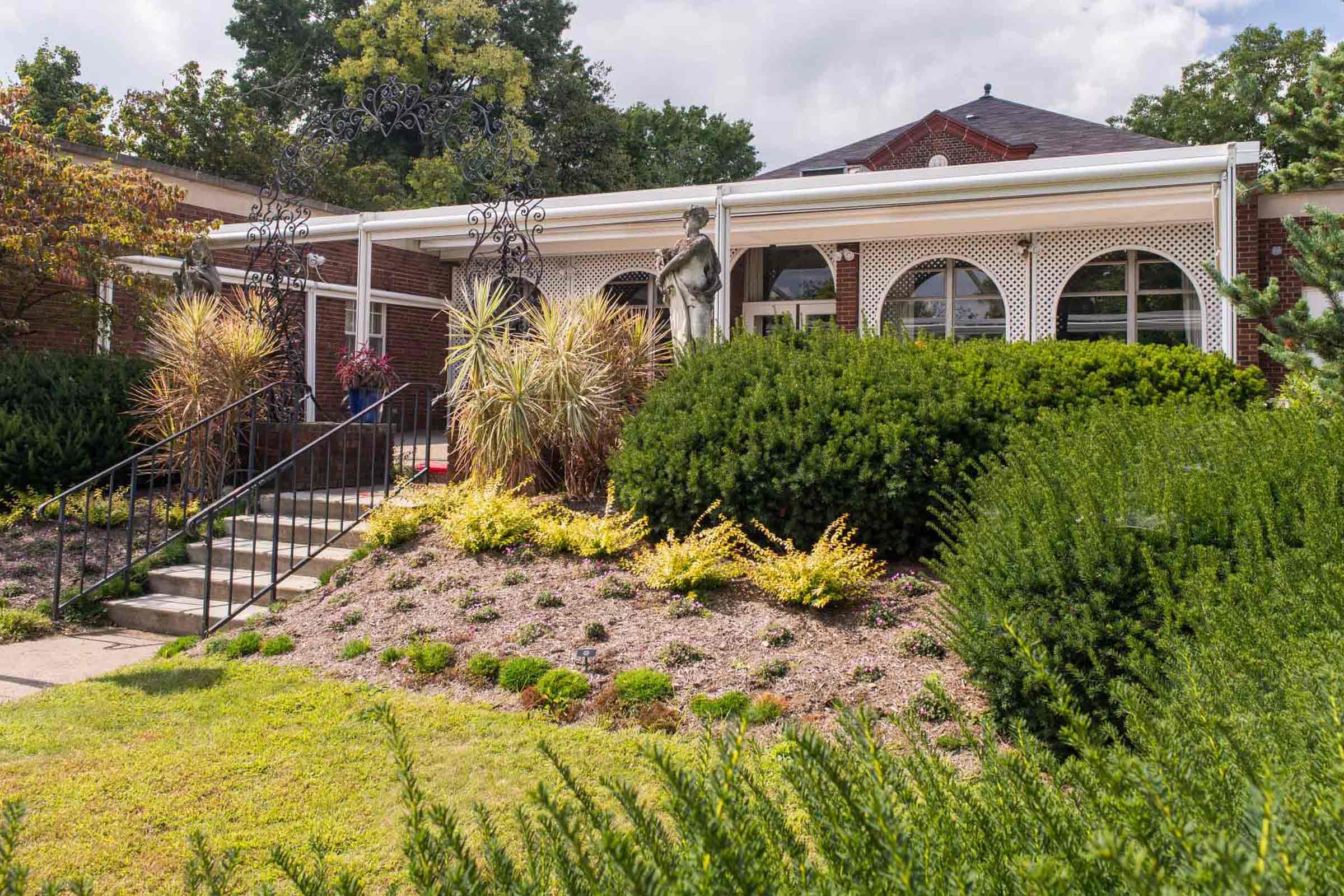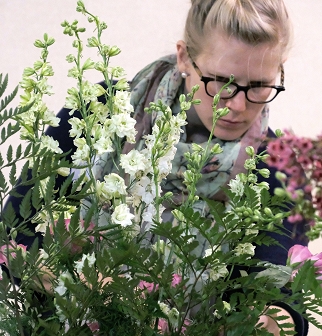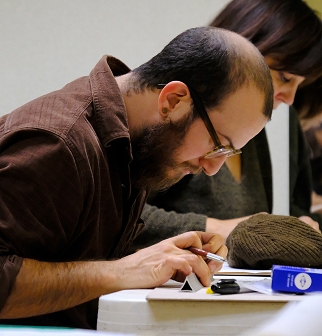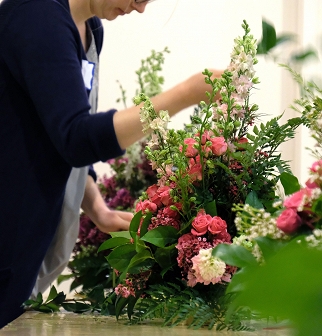 While visitors marvel at Phipps' glasshouse and gardens, another historic treasure can be found just a few miles down the street: Phipps Garden Center. Located inside a historic former carriage house in Mellon Park, the Garden Center was established to cultivate botanical knowledge, inspire creative minds and spread the joy of gardening throughout the community.
The Garden Center is home to many of Phipps' adult education courses, from floral design seminars to botanical illustration workshops to classes on green landscaping and gardening. An extensive library featuring botanical literature, gardening manuals and other valuable resources is open to the public, and Phipps members can rent books. Visitors to the Phipps Garden Center can also browse a curated selection of gifts and collectibles at the Shop in the Park.
The Garden Center also houses a collection of hardy, local plants. Its indoor areas, outdoor patio and charming garden spaces can be rented for special events.

Hours
TUESDAY – SATURDAY
11 a.m. – 4 p.m.
The Garden Center is occasionally open during the evening.

Directions
Phipps Garden Center is located at 1059 Shady Avenue in Mellon Park, a green space in Pittsburgh's Shadyside neighborhood. Download our map to show the Center's exact location and parking options.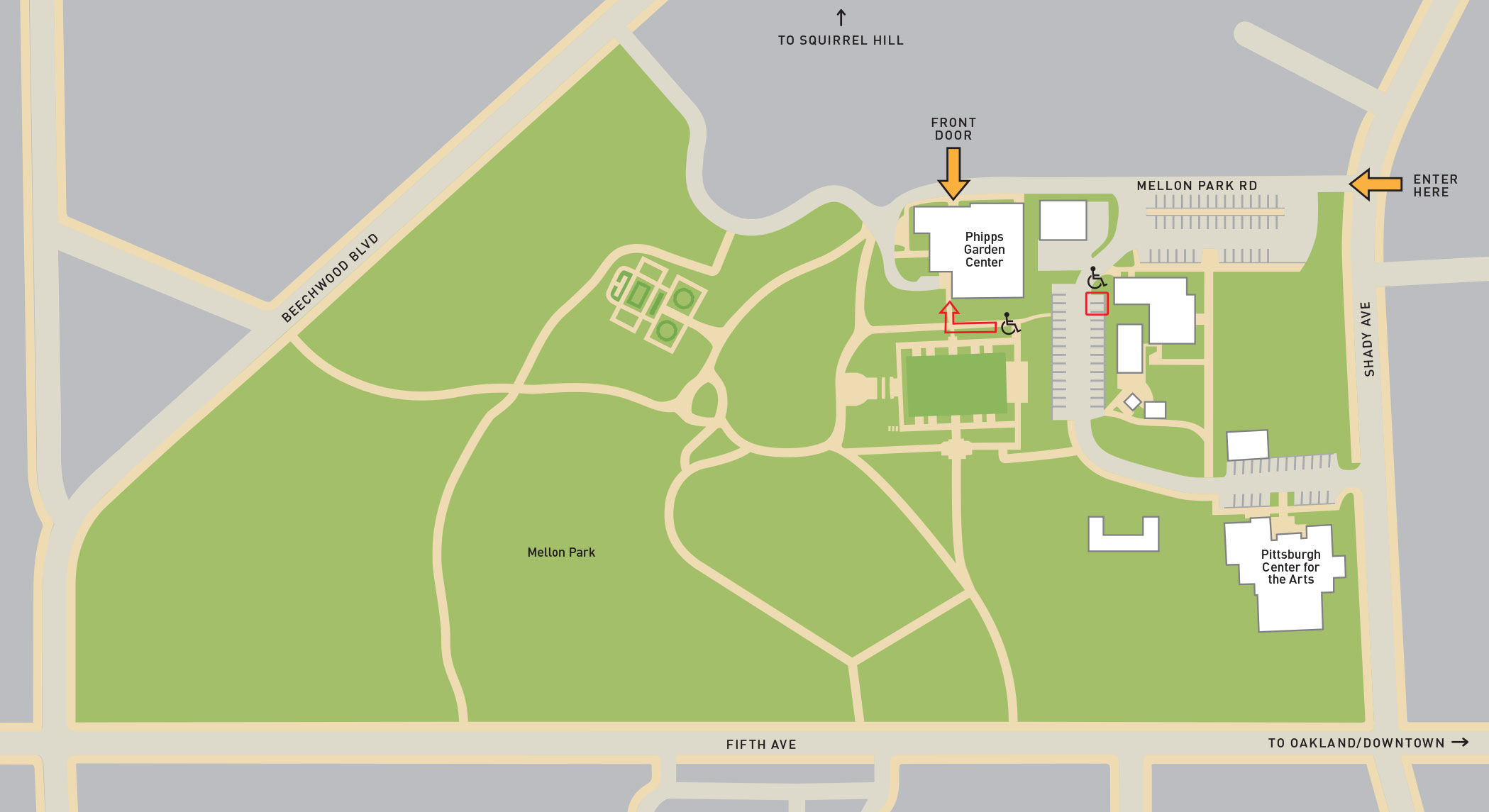 For more information about the Garden Center or the Shop in the Park, please call 412/441-4442.
Select photos © Paul g. Wiegman, Brian Cohen