Phipps Garden Center Renovation
Refreshing and enhancing Mellon Park's community center for cultivating botanical knowledge, inspiring creative minds and spreading the joy of gardening
Located inside a historic former carriage house in Mellon Park, the Garden Center was established in 1948 as a site for people and groups to meet and to cultivate botanical knowledge, inspire creative minds and spread the joy of gardening. In 2016, Phipps and its partners began exploring a renovation to add value to the Center's five stakeholder groups: the community, building users, staff, donors and the planet.
There is no final design for the Garden Center project at this time. Over the last three years we have been studying the site, incorporating community feedback and testing designs with the community and other stakeholders. The design is evolving; presented below is the latest conceptual plan that we are exploring as part of the schematic design process. As we continue to test this idea, the drawing details will become clearer. The intent is to enhance the facility with no net loss of green space. Phipps and its partners will continue to engage all of our stakeholders before moving on to the next phase.
Contact us at execdir@phipps.conservatory.org to send your thoughts.
We also understand that you have questions; our new Frequently Asked Questions document aims to address your queries thoroughly and with the most up-to-date information. Read on for more details, and stay tuned to this page for more updates as progress continues.
---
Current Concept Drawings
Click here to download the latest concept drawings.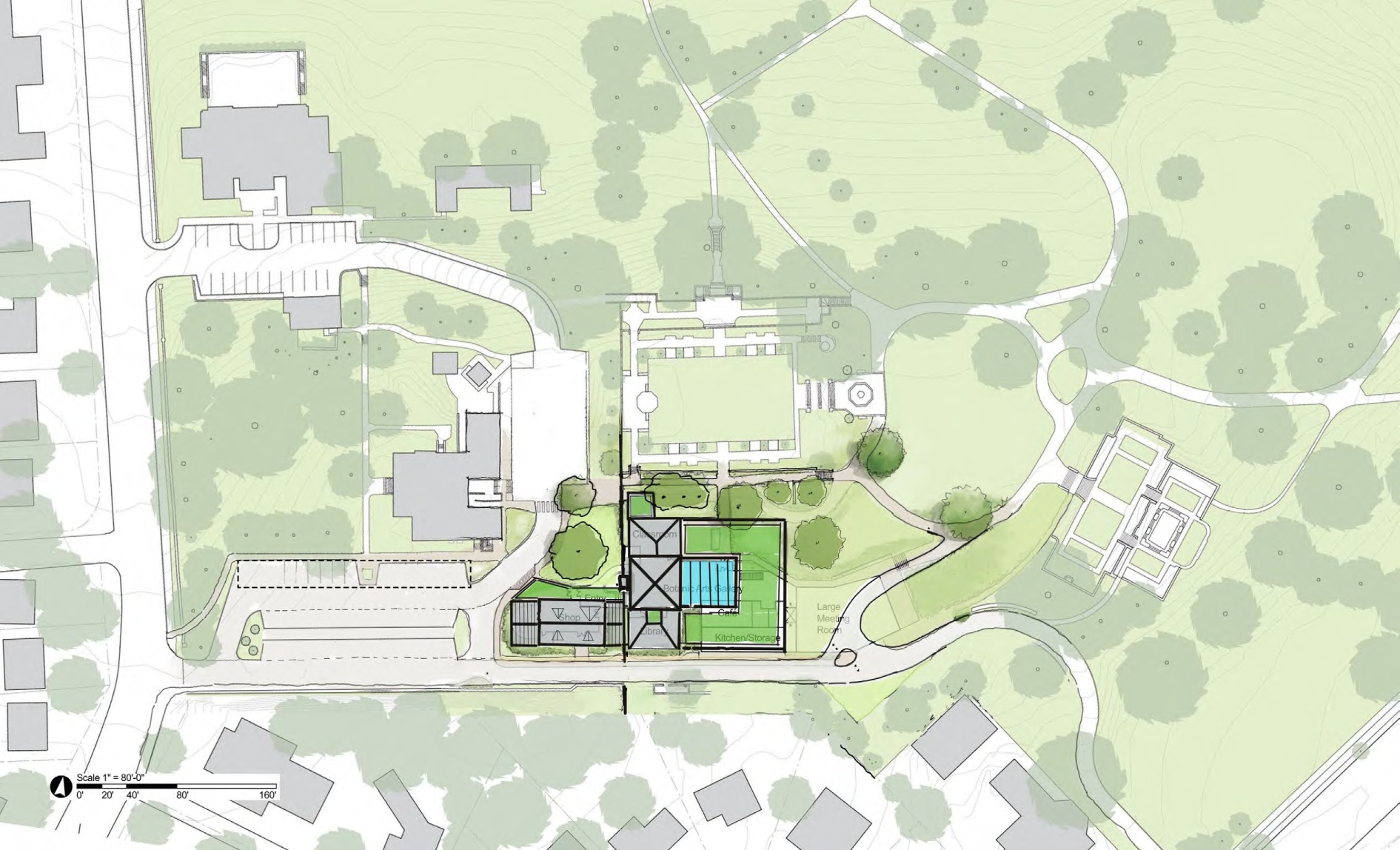 ---
More Information