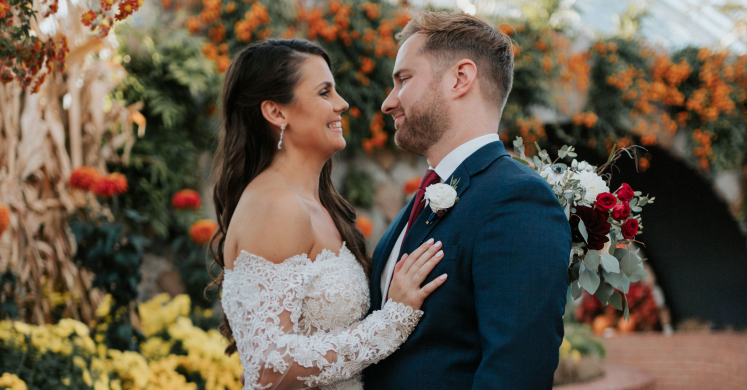 Weddings Under Glass: David and Megan
Weddings Under Glass is a monthly blog series where we highlight the stories of couples who chose to begin their happily ever after in the lush backdrop of Phipps, named one of the best outdoor garden wedding venues by Elle and Harper's Bazaar.

Megan's best friend decided to introduce her to one of her coworkers, David, and they hit it off! On a trip to Florida for Megan's birthday, David popped the question during a picturesque sunset. With perfect timing, a couple walking by happened to see them and started taking pictures that David and Megan can cherish forever!

While touring Phipps, the couple instantly fell in love with the historic glasshouse and knew they wanted their wedding amongst amazing botanical displays. With a "romantic garden" theme, their fall wedding colors included burgundy, white, navy, and gold. In contrast to the typical Pittsburgh cookie table, David and Megan featured a donut display!

Their ceremony was held in the outdoor garden with a cocktail hour in the Tropical Forest and reception in the Special Events Hall. "We loved how we could do our ceremony and reception at one place and how we could move between a few different locations inside and outside during the whole evening." says Megan.

The newlyweds headed to the beautiful Amalfi Coast in Italy for their honeymoon. Today you can find them renovating their home and planning their next travels as a married couple!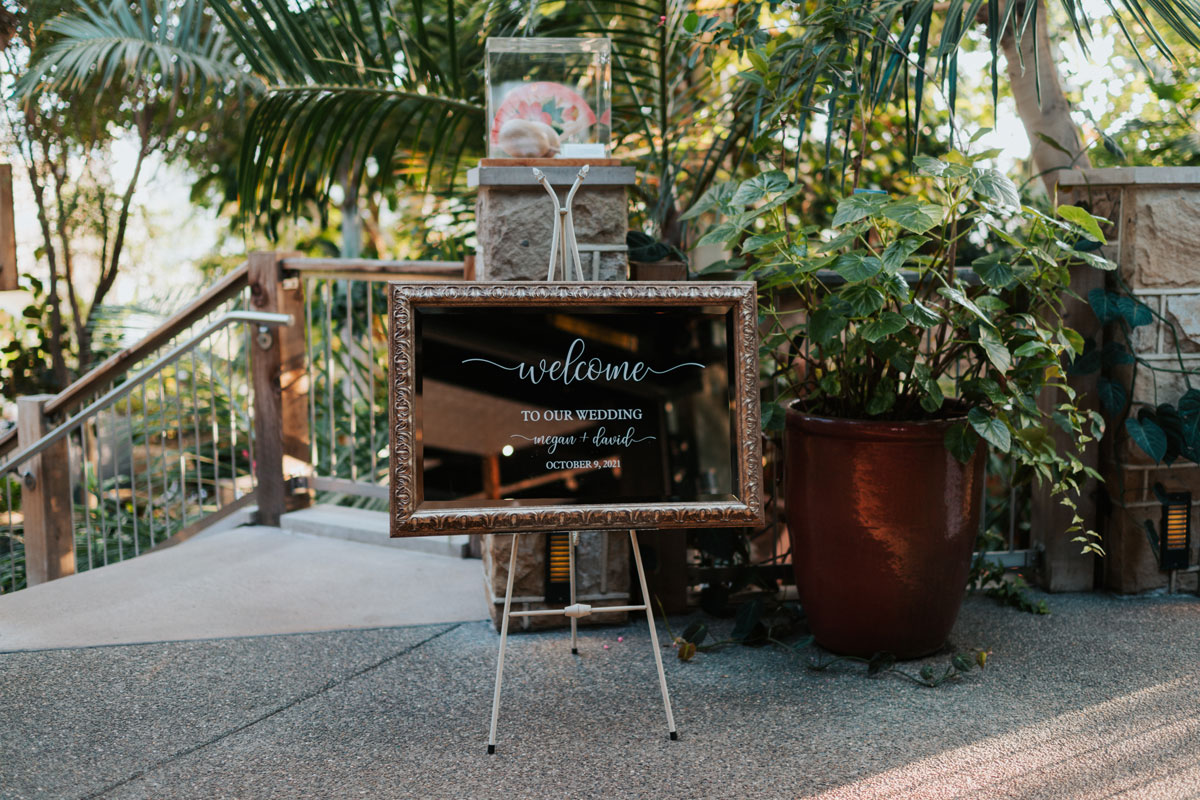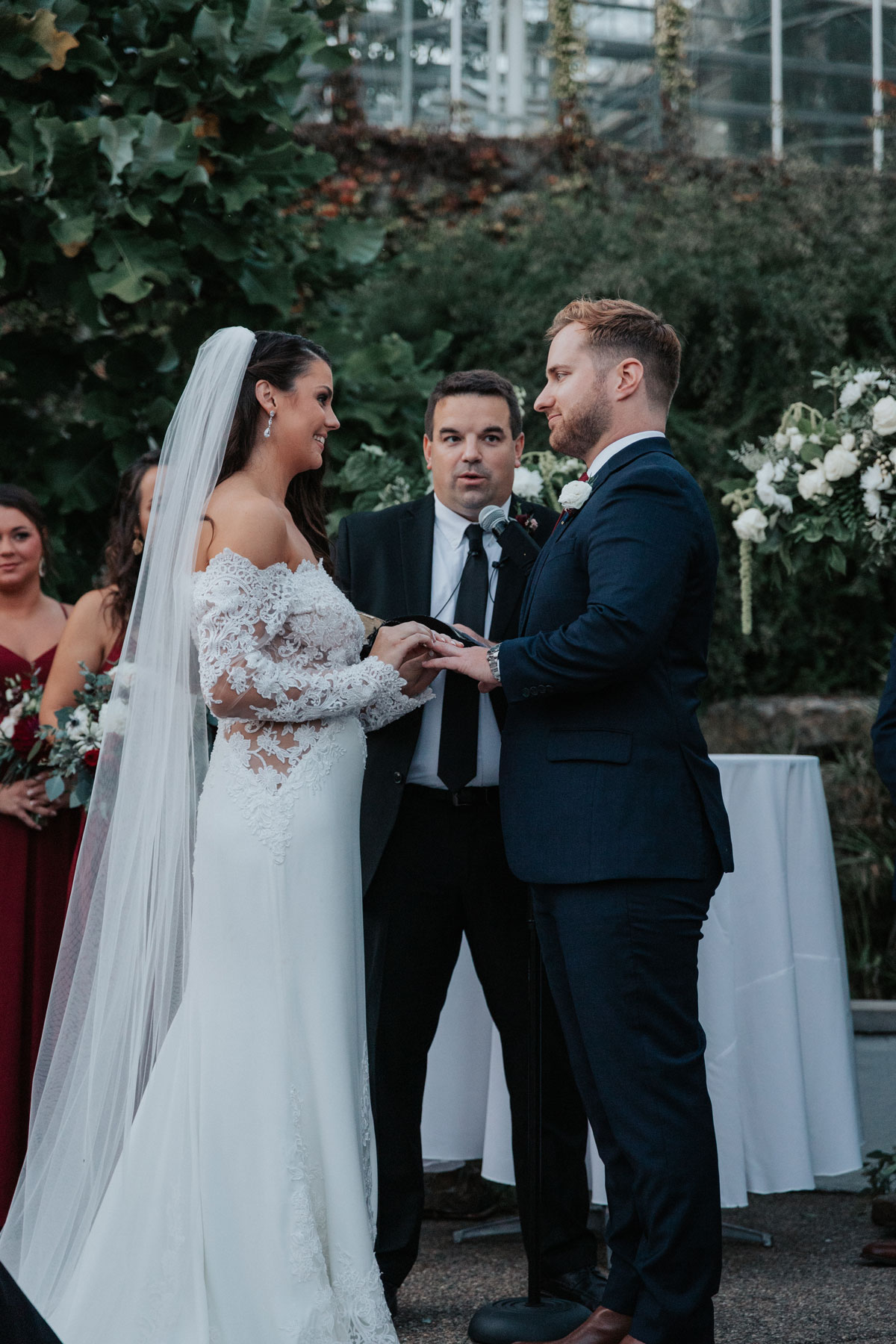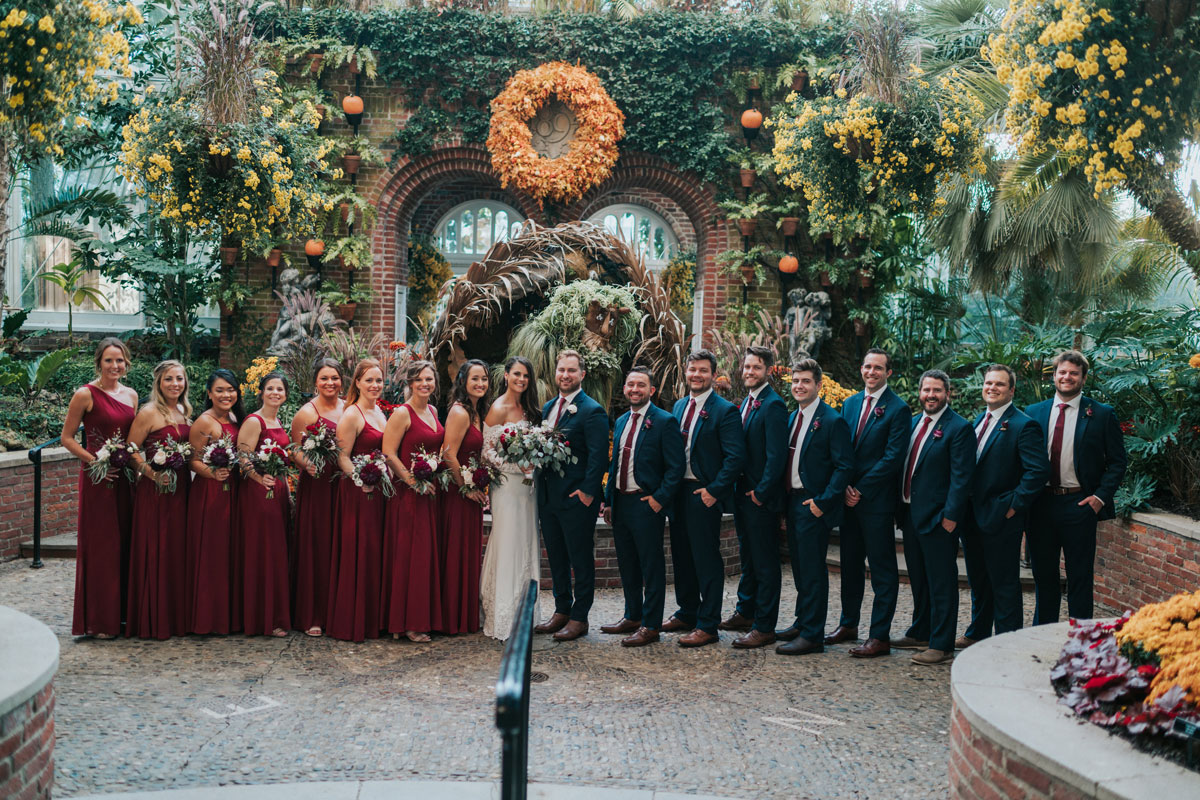 Vendors:

Photographer/Videographer: Olivu Wedding Co.

Florist: Bella Florals

Wedding Cake: Oakmont Bakery

Makeup/Hair: Refeyeance Makeup & Hair LLC