Thurs., March 7; 6 p.m.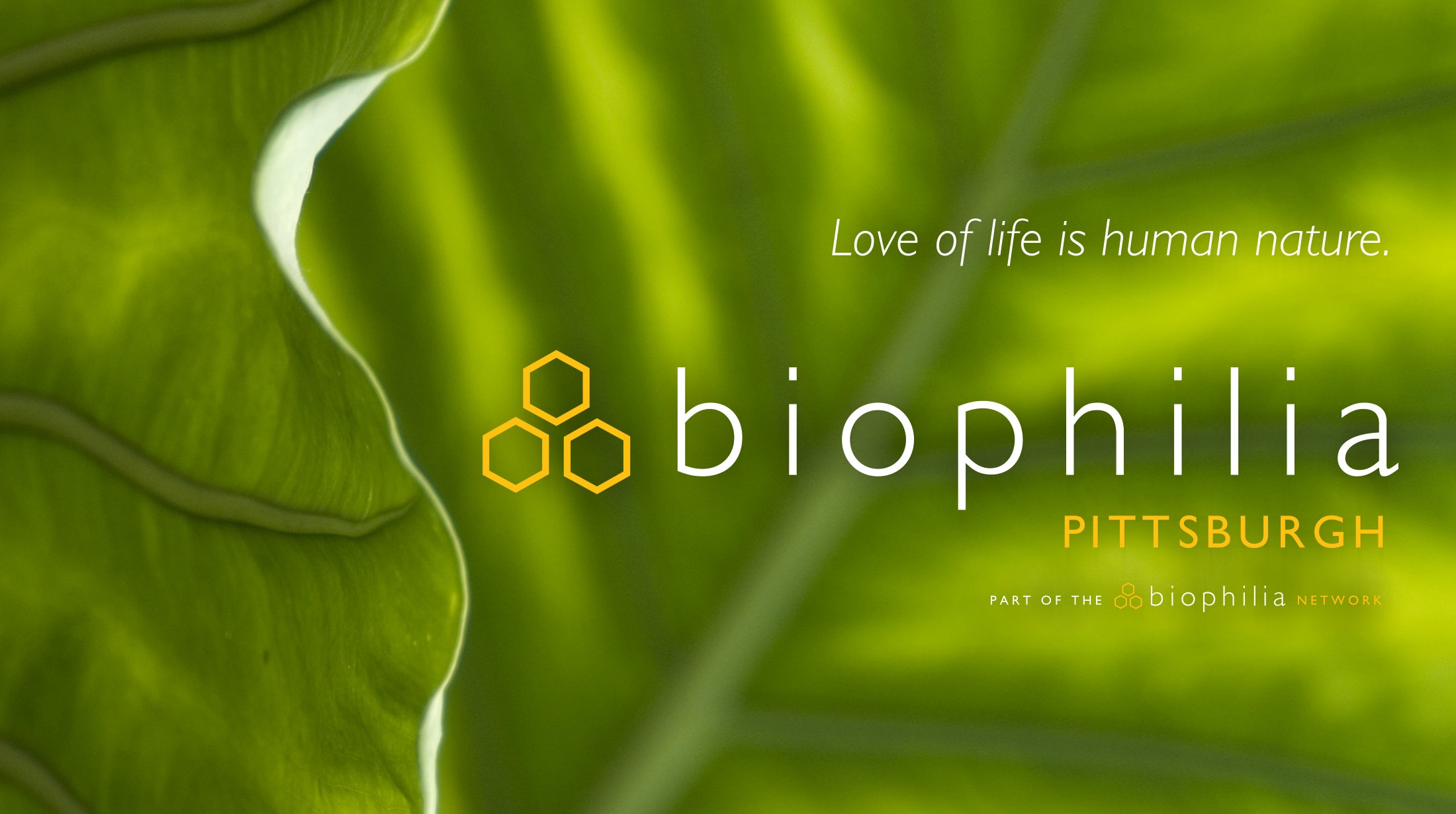 Join Pittsburgh's new network of creative minds working together to strengthen the bond between people and the natural world.
Biophilia: Pittsburgh March Meeting: Our Growing Connections to the Botanical World
Join us on Thurs., March 7 to meet local artist Ashley Cecil as she discusses her exhibit in Phipps' Welcome Center Gallery, "Deepening Roots: Our Growing Connections to the Botanical World." This exhibit explores six deep human-botanical bonds, some familiar and some unexpected. The artist will talk about experiences at Phipps that inspired her vibrant botanical artworks. Each individual featured in Ashley's paintings will also be in attendance at a closing reception to immediately follow. NOTE: In your R.S.V.P., please clarify whether you intend to attend the presentation from 5:30 – 7 p.m., the reception from 7 – 9 p.m., or both.
Meet the Speaker
Ashley Cecil specializes in paintings of flora and fauna that illustrate the connections between the natural world and us, its human inhabitants. Her work includes collaborations close to home with several beloved Pittsburgh institutions such as the Carnegie Museum of Natural History, as well as far-flung adventures to biological oases like the Amazon rainforest. The aim of her artwork is to endear you to nature by making scientists' understanding of it relatable to our everyday lives.
Meeting Schedule
5:30 – 6 p.m. — Networking and refreshments
6 – 6:30 p.m. — Presentation
6:30 – 7 p.m. — Discussion
7 – 9 p.m. — Gallery closing reception
Meetings are free to attend; however, advance registration is required. To R.S.V.P., please send us an email or sign up on our Meetup page.
About Biophilia: Pittsburgh
Biophilia: Pittsburgh is the pilot chapter for a Biophilia Network dedicated to strengthening the bond between people and the natural world through education, discussion and action. The group will meet monthly at Café Phipps at Phipps Conservatory and Botanical Gardens where, over delicious small-plates and light refreshments, a discipline or behavior will be identified — often by an expert guest speaker — and discussed among the participants in the interest of sharing ideas and identifying opportunities.
Directions and Parking
The meeting will take place at Café Phipps, and entry will be available through the main Conservatory entrance at our Welcome Center. Guest parking spaces will be available at the parking island on Schenley Drive.
Our Goals
• To welcome and inspire others with the concept and principles of biophilia
• To foster collaboration and learning between professionals from a wide variety of disciplines
• To communicate biophilic principles in action-oriented ways to a wider audience for exponential and regional impact
What Is Biophilia?
The term "biophilia," which literally means "love of life," was coined by social psychologist Erich Fromm and popularized by biologist E.O. Wilson, who defined it as "the innately emotional affiliation of human beings to other living organisms." The implications of biophilia extend across a vast array of disciplines including design and engineering, nutrition, psychology, public health, education, biology and the humanities. Biophilia is expressed all over the world every day through complex collaborations such as the design and construction of buildings and landscapes, and intimate, personal encounters, including nature hikes and home gardening.
Photos © Paul g. Wiegman
More Events You'll Enjoy
Fri., April 5; 7:15 – 8:45 p.m.

Join us for a viewing of Five Seasons: The Gardens of Piet Oudolf, an immersive and meditative documentary that reveals how the revolutionary landscape designer Piet Oudolf upends our conventional notions of nature, public space and ultimately, beauty itself.

Opens Sat., March 23

Enter a spectacular kaleidoscope of color as tens of thousands of spring blooms burst forth in all the season's vibrant hues.