Sept. 7 – 9; Friday, 1 – 7 p.m.; Saturday, 10 a.m. – 7 p.m.; Sunday, 10 a.m. – 5 p.m.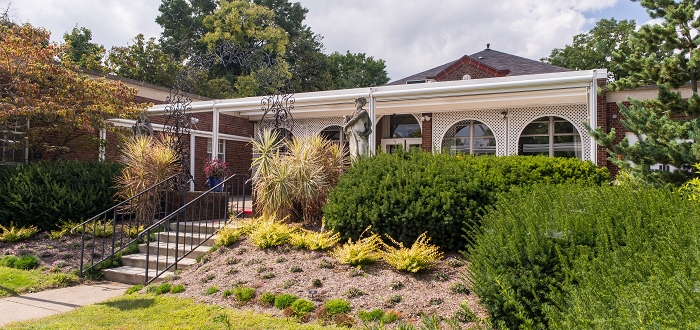 Find unique gifts, holiday décor, handcrafted jewelry and more at our annual fall sale in Mellon Park.
Headed to Mellon Park's annual Fair in the Park? Stop by Phipps Garden Center's Shop in the Park for special sales on items from Phipps and other local vendors. During this special three-day sale, select items are discounted up to 75% off their original prices. You will find lots of unique gardening gifts, holiday ornaments, wreaths, florals and other décor. You're sure to discover the perfect item for the greenest thumb in your life — and something special for yourself!
Featured Vendors
Designs 2C
Designs by Stephanie
Djoi Jewelry Designs
Sand Hill Berries
Sit a Spell
Sogetsu Ikebana Group
Una Biologicals
The Warped Weaver
Pam Werner
Photos © Brad Fetchin, Paul g. Wiegman
More Events You'll Enjoy
Now Open

In the Center for Sustainable Landscapes Green Gallery, enjoy multimedia artworks depicting fictional flowers and their co-evolution with specific pollinators as created by middle and high school students involved in Phipps' Fairchild Challenge environmental competition.

Sat., Sept. 29; 11 a.m. – 3 p.m.

Join us for a celebration of the culture and plants of Cuba! Participate in activities, enjoy live entertainment, and savor regionally-inspired food samples from Café Phipps. This event is free with admission to the conservatory.

Thurs., Oct. 18; 7:30 – 10:30 p.m.

Our 125th anniversary sets the stage for our biggest party ever! Celebrate Phipps through the ages with an enticing variety of entertainment and dancing, food and drink, and interactive experiences representing Phipps from the 1890s through today.