Mondays and Wednesdays, Dec. 2, 4, 9 and 11; 5 – 8 p.m.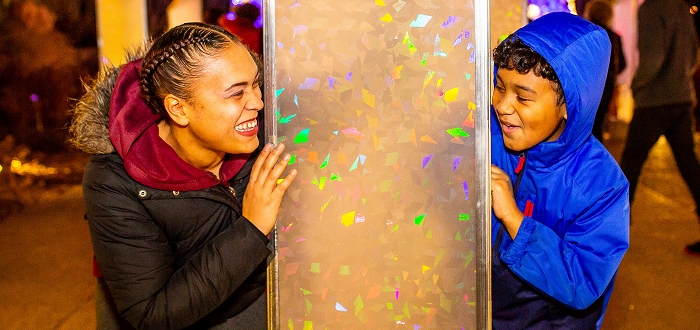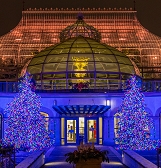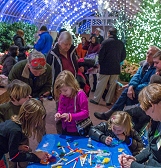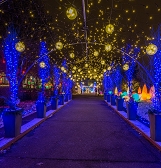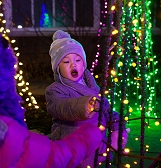 Holiday Magic! Timed Tickets On Sale Now
The most magical time of the year just around the corner with Phipps' Holiday Magic! Winter Flower Show and Light Garden, opening Fri., Nov. 29. Timed tickets are required in advance for all Holiday Magic! guests. Visit our ticketing page to book today.
Bring the kids for fun activities among the flowers, free with Phipps admission.
New Family Fun Evenings offer a fun, interactive experience for our youngest visitors under the lights of Holiday Magic! Create a festive craft, pot a plant to take home and snap a photo with Santa, all free with admission. Bring the whole family and immerse yourself in our wonderful world!
Photos © Phill Johnson II, Paul g. Wiegman
More Holiday Fun
Dec. 5 – 7; Thursday: 10 a.m. – 6 p.m.; Friday: 10 a.m. – 5 p.m..; Saturday: 10 a.m. – 3 p.m.

From the glasshouse to your house, we're offering a large selection of fresh holiday greens and boutique gifts for loved ones at Phipps Garden Center in Mellon Park. This event is free and open to the public!