Dec. 6 – 8; Thursday and Friday, 10 a.m. – 6 p.m.; Saturday, 10 a.m. – 3 p.m.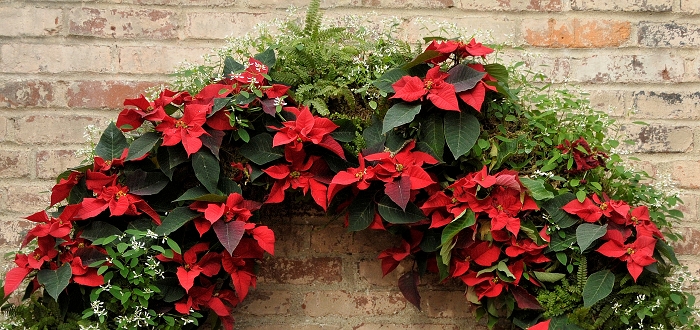 Shop for fresh evergreens, great gifts and more at Phipps Garden Center's holiday boutique.
Free and open to the public, this special holiday shopping tradition at Phipps Garden Center in Mellon Park is sure to help you find the perfect gifts and holiday décor this season. A large assortment of fresh greens and garlands will be available, and our Master Gardener designers will be on hand to create custom wreaths and centerpieces just for you. The market will also offer some of the exciting varieties of poinsettias seen in Holiday Magic: Let It Glow!
The Shop at Phipps will also be open during market hours with holiday decorations, handmade jewelry from local artists and lots of great gifts for loved ones, and until 3 p.m. daily, guest vendors and others will showcase their high-quality goods. It's more than just a sale — it's a fun and festive way to kick off the holiday season, and proceeds benefit Phipps educational programs. Drop by and see what's in store!
Phipps Garden Center is located at 1059 Shady Avenue, Pittsburgh, PA 15232. The building is within Mellon Park in Pittsburgh's Shadyside neighborhood. Find our Google Maps listing below.
Phipps members will receive a 10-percent discount on wreaths, greens, garlands, centerpieces and poinsettias.
Select photos © Paul g. Wiegman
More Holiday Fun
Opens Fri., Nov. 23
Winter Light Garden Open Evenings 5 – 11 P.M.*

Experience the joy and wonder of the holidays at Phipps, featuring our newly restored Palm Court, breathtaking displays and all-new light installations. Timed tickets are required in advance!