Dec. 2 – 4; Thursday: 10 a.m. – 6 p.m.; Friday: 10 a.m. – 6 p.m..; Saturday: 10 a.m. – 3:30 p.m.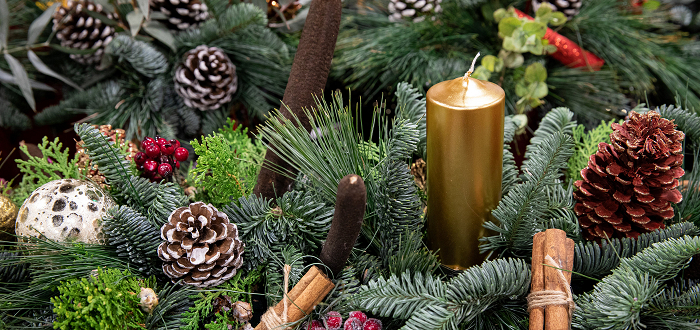 Shop for fresh evergreens, great gifts and more at Phipps Garden Center's holiday boutique.
Free and open to the public, this special holiday shopping tradition at Phipps Garden Center in Mellon Park is sure to help you find the perfect gifts and holiday décor this season. A large assortment of fresh greens and garlands will be available alongside a large assortment of poinsettias, including exciting varieties seen in Holiday Magic! Winter Flower Show and Light Garden. Plus, have a wreath custom designed just for you by one of our Master Gardeners!
Phipps Garden Center is located at 1059 Shady Avenue, Pittsburgh, PA 15232. The building is within Mellon Park in Pittsburgh's Shadyside neighborhood. Find our Google Maps listing below.
Phipps members will receive a 10-percent discount on items from this sale.
Select photos © Paul g. Wiegman, Phil Johnson II
More Events You'll Enjoy
Opens Sat., Jan. 15

Wash away the winter blues with gorgeous displays of all-star specimens from two of Phipps' finest collections.

Daily, noon – 5 p.m. with occasional evening hours

Switch your home electricity to 100% green power while visiting our Tropical Forest Conservatory and you can receive a free Phipps membership!