Saturdays and Sundays; 1:30 p.m.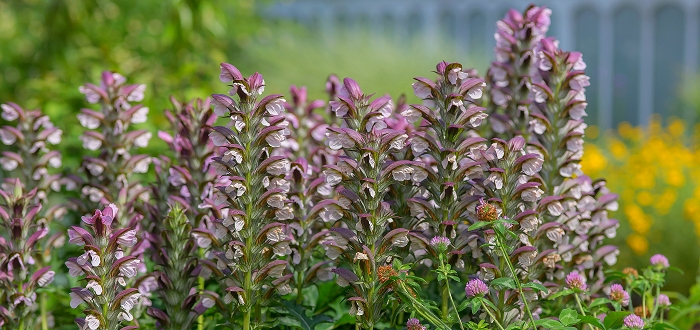 Grow your garden know-how by attending a free-with-admission class.
Join us every Saturday and Sunday at 1:30 p.m. in the Tropical Forest Conservatory (except as noted below) for demonstrations on a wide variety of topics, free with admission! From origami to orchids and medicinal plants to monarchs, local experts bring it all to you surrounded by the beauty of our gardens.
Healthy Eating for Kids | Let's Move Pittsburgh
Sat., July 1 | 11 a.m. – 1 p.m.
Learn how to eat healthy and stay active.
Dark Plants and Black Flowers | Lorrie Easudes
Sat., July 1
Discover the dark side of summer flowers.
Red, White, and Bloom | Chris Holt
Sun., July 2
Arrange flowers in patriotic displays.
Tropical Forest Congo Festival
Sat., July 8
Join us for crafts, demonstrations, tastings and entertainment of the African Congo.
Origami | Origami Club of Pittsburgh
Sun., July 9 | 12:30 – 2:30 p.m.
Make origami flowers.
Meet a Scientist | Science Communication Fellows
Sat., July 15 | 1:30 – 3:30 p.m.
Meet real scientists and learn about their work.
Making an Herb Spiral Garden | Sarah Meiss
Sun., July 16
Learn about all the materials to use to create a unique garden.
Chocolate
Sat., July 22
Hear the story of the chocolate tree.
African Foods | Ola Appetit Catering
Sun., July 23
Learn how African food has been translated in the Americas.
Natural Dyes | Cyndi Fink
Sat., July 29
Use natural craft materials to make a unique creation.
Caring for Your Perennials in the Summer Heat | Tim Choltco
Sun., July 30
Discover tips for keeping your perennials healthy in the summer heat.
Photos © Paul g. Wiegman
More Events You'll Enjoy
Open Now

Watch as gorgeous butterflies emerge from their chrysalises to flutter among the blooms. One may even land on you!

Sun., Aug. 27; 11 a.m. – 4 p.m.

Delicious food and family fun abound at our tomato and garlic festival and donate local produce to benefit the Greater Pittsburgh Community Food Bank.

Sat., Sept. 16; 9:30 – 10:15 a.m.

Explore our Botany in Action Fellowship program — including exciting research projects in Fiji, Cuba, Puerto Rico, San Francisco and New York State — at this behind-the-scenes event for members only.