September Public Programs
Free with admission Saturdays and Sundays; 1:30 p.m. except where noted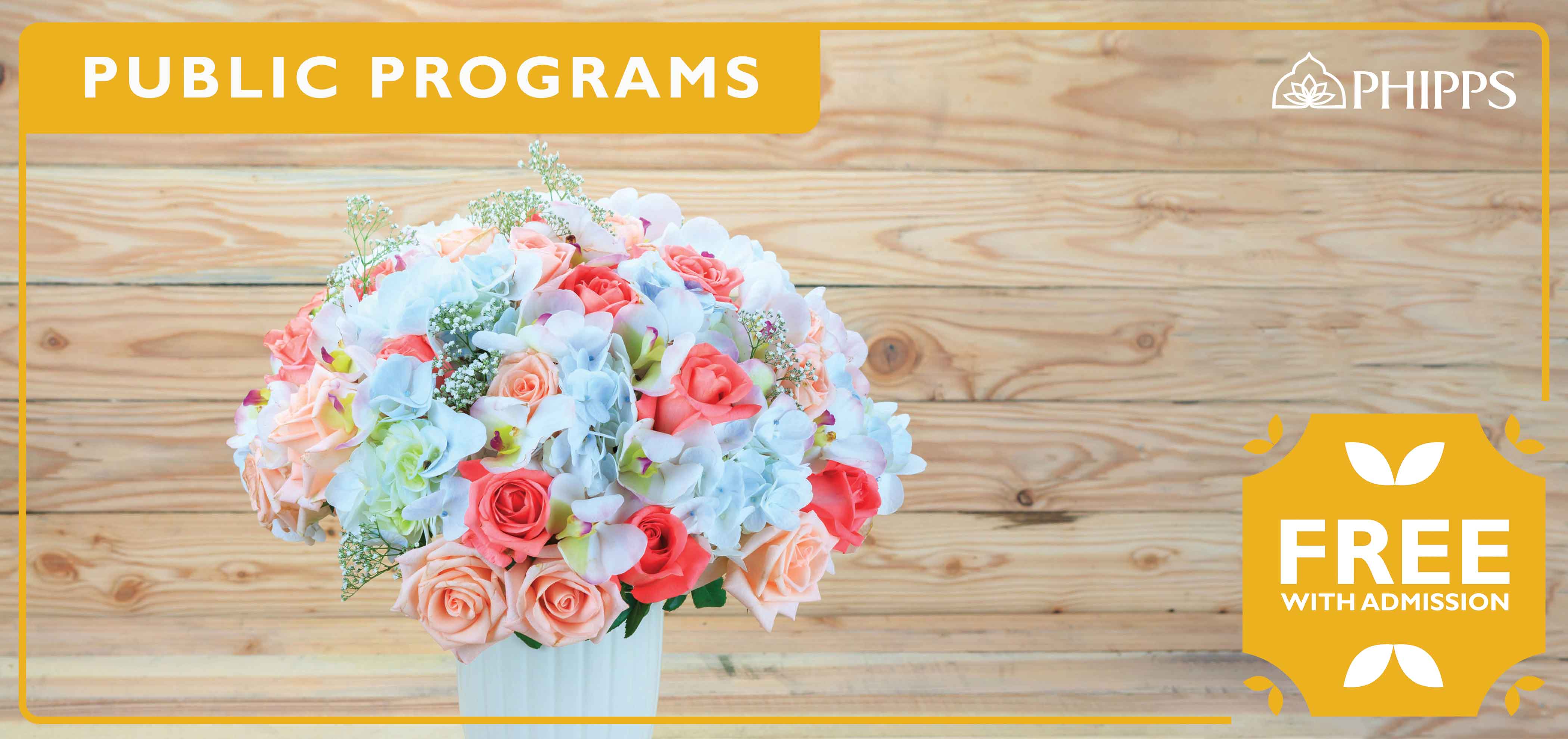 Grow your garden know-how by attending a free-with-admission program.
Join us each Saturday and Sunday in the Tropical Forest Conservatory for interactive demonstrations, activities and speakers that will deepen your connections to the beauty and wonders of nature, all free with admission! Make an origami creation, learn about orchids, meet a scientist, sample delicious healthy foods and more with Phipps' team of experts and partners. See the full schedule below to explore all Phipps has to offer and make plans to visit. Public programs are held at 1:30 p.m. except where noted. No advance reservations are needed.
Lunch Pail Floral Arrangements | Chris Holt
Sun., Sept. 1
Healthy Eating for Kids | Let's Move Pittsburgh
Sat., Sept. 7 | 10:30 a.m. - 12:30 p.m.
Winterize Your Plants | Tim Choltco
Sat., Sept. 7
Papermaking | Katie Dement
Sun., Sept. 8
Tropical Forest Cuba Festival
Sat., Sept. 14 | 11 a.m. - 3 p.m.
Origami | Origami Club of Pittsburgh
Sun., Sept. 15 | 12:30 – 2:30 p.m.
Meet a Scientist | Science Communication Fellows
Sat., Sept. 21 | 1:30 – 3:30 p.m.
Botanical Art | Robin Menard
Sun., Sept. 22
Planning Your Spring Garden | Tim Choltco
Sat., Sept. 28

Mosses and Moss Gardening | Cyndi Fink
Sun., Sept. 29
Photos © Paul g. Wiegman
More Events You'll Enjoy
Now Open

In the Center for Sustainable Landscapes Green Gallery, discover the community that has developed around Phipps' Homegrown edible garden program and see how its efforts have improved the health of families and children.

Opens Sat., Oct. 19 — Three Weeks Only

Celebrate Phipps' tradition of spectacular Fall Flower Shows — the longest-running in the United States — with a tour of Japan's exuberant festivals and gorgeous botanical design.

Fridays, Oct. 25 – Nov. 8; 9:30 – 10:30 A.M.

Enjoy a morning snack in Botany Hall Kitchen, then explore our city's forest, learn about the healthy principles, and ask questions to children's health experts.