Opens Sat., May 11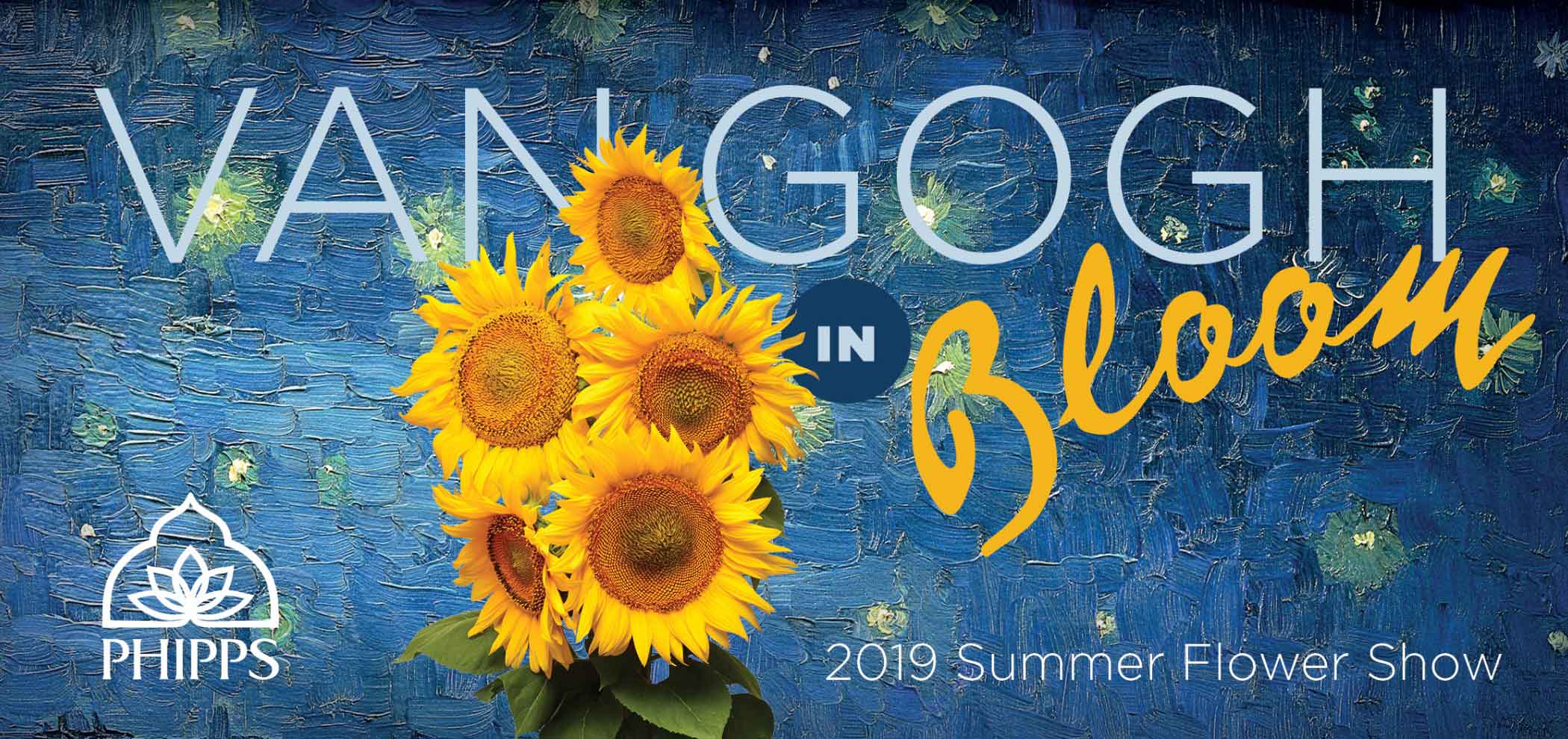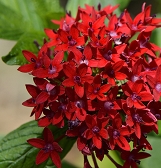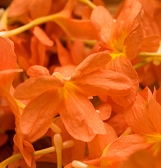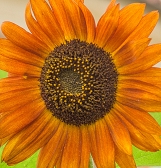 Experience the captivating work of Vincent van Gogh brought to three-dimensional life through vibrant blooms, majestic trees and hand-crafted props as recreations of his legendary paintings take center stage at Phipps this summer.
The work of one of the world's most celebrated and influential visual artists enters an exciting, immersive dimension in Phipps' breathtaking new show, Van Gogh in Bloom. Inspired by painter Vincent van Gogh — whose dramatic landscapes and still-life paintings defined an artistic era and forged a new visual language to connect with the natural world — Phipps' horticulture team has masterfully transformed the historic glasshouse with breathtaking reimaginings of the post-impressionist's acclaimed works, including "Starry Night," "Sunflowers" and "Wheat Field with Cypresses."
Vivid botanical vignettes place you directly into each stunning scene as Van Gogh first captured it, surrounded by colorful blooms, trees, grasses and summertime splendor. Awe-inspiring by daylight, as well as Friday nights when architectural lighting reveals a unique interplay of light and shadow, Van Gogh in Bloom is a spectacular, moving combination of art and nature. Don't miss this one-of-a-kind experience that only Phipps can provide!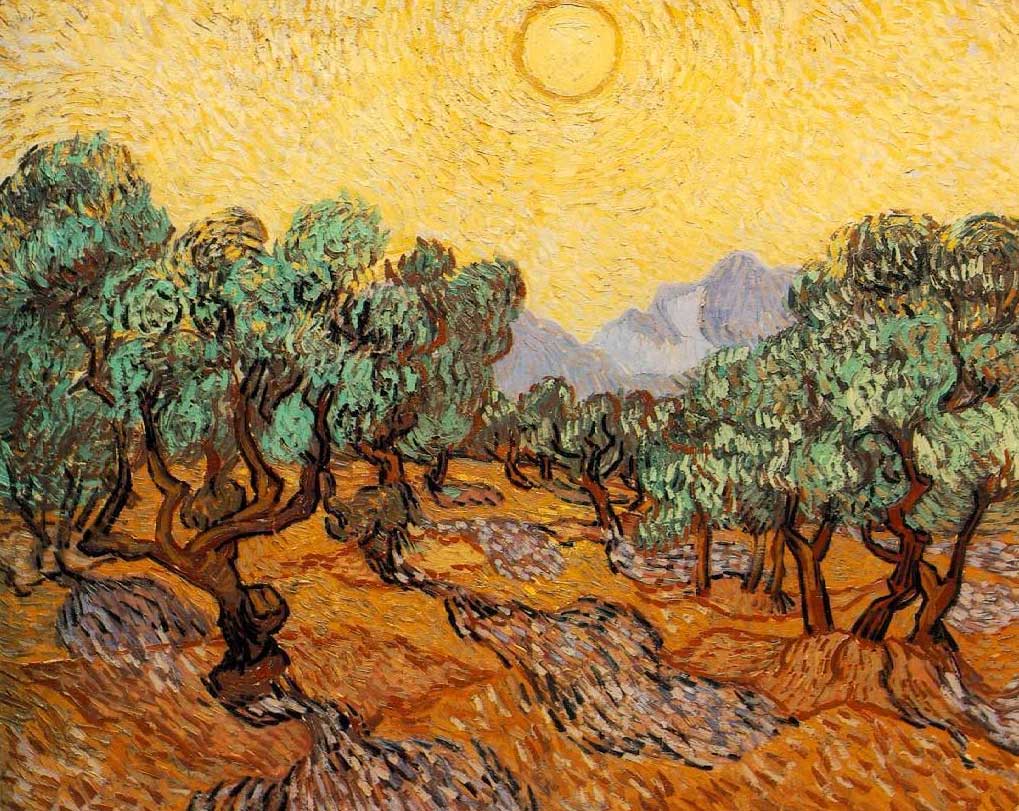 In Van Gogh in Bloom, guests will:
Be surrounded by "Olive Trees with Yellow Sky and Sun" complete with live trees, orange crossandra and New Guinea impatiens, blue browallia and a topiary sun
Stroll through the lush and textured "Wheat Field with Cypresses" on a winding path that leads to the dark and dreamy "Starry Night"
Visit the profoundly beautiful "Houses at Auvers" amid a landscape of poplars and cypress, vining mandevilla and blue and red summer blooms
See Phipps' iconic Broderie Room pay homage in the blooms of Van Gogh's "Sunflowers" series with bright yellow zinnias, dahlias and aeonium
Gaze into "The Red Vineyards Near Arles" with vineyard trellises, topiary figurines and beds of warm red, orange and yellow blooms
Let your imagination come alive with "Starry Night Over the Rhône" with twinkling lights and reflections on the Victoria Room pond
Stop into "The Night Café" through a vivid botanical rendering complete with planted pool tables, a rich carpet of yellow blooms and overhead plantings
Plus, enjoy the lush landscapes of Phipps' outdoor gardens, inspired by the vivid colors and textures Van Gogh was fond of, along with many more art-inspired surprises throughout the Conservatory!
NEW! Growing with Van Gogh
Delve deeper into the Van Gogh in Bloom exhibit by exploring the Growing with Van Gogh education series. All classes in the series are marked in our Adult Education pages with this icon and provide a new perspective on Van Gogh, as well as ways to bring his iconic style into your home and garden!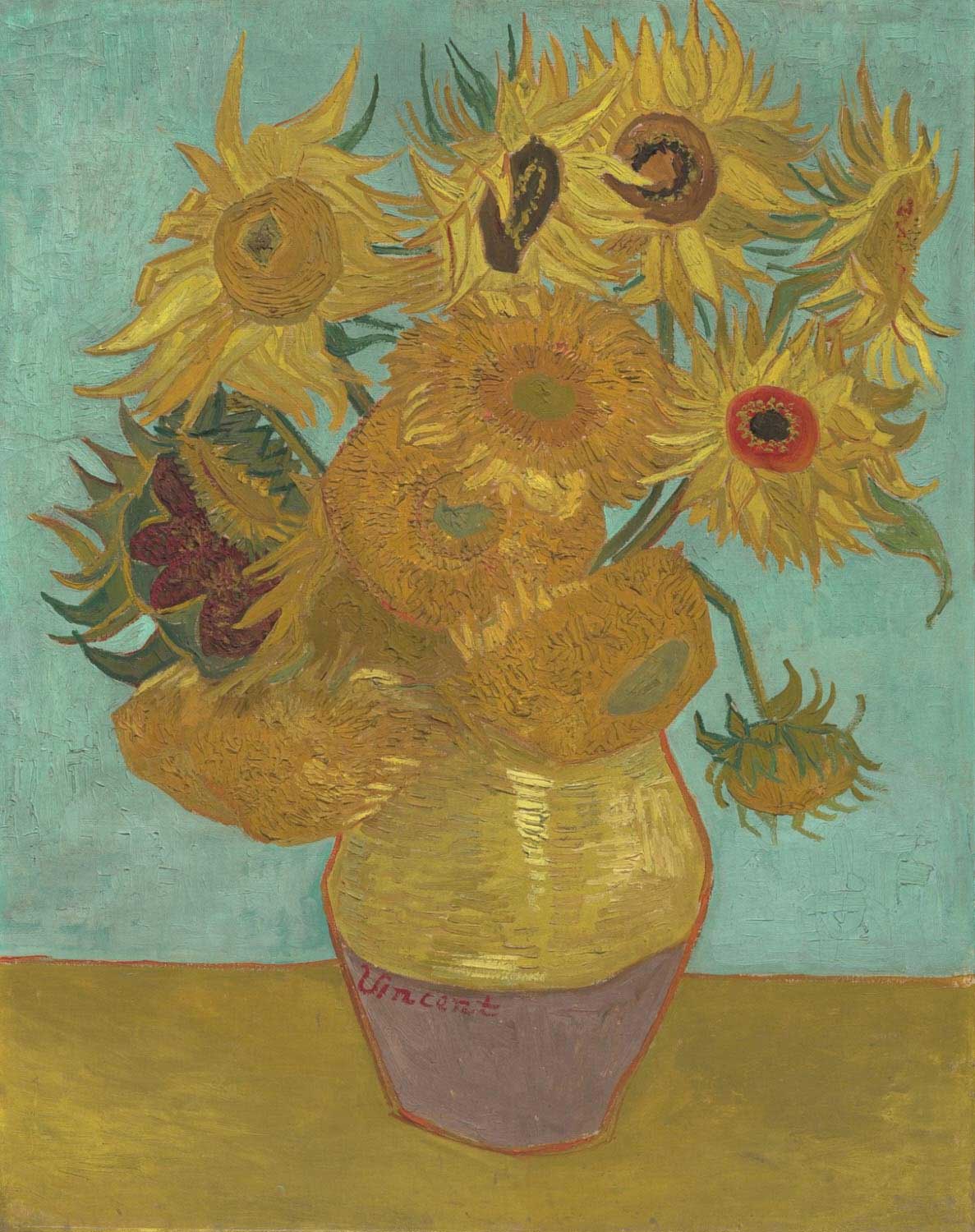 "If you truly love nature, you will find beauty everywhere."
– Vincent van Gogh
Van Gogh in Bloom, designed by Associate Director of Exhibits Jordyn Melino, opens Sat., May 11. Hours are 9:30 a.m. – 5 p.m. daily and until 10 p.m. on Fridays. Admission is $17.95 for adults, $16.95 for seniors and students, and $11.95 for children (2 – 18). Members and kids under 2 enter free.
Buy Tickets Online
For your convenience, you may now buy your Phipps tickets online in advance of your visit.
Select photos © Paul g. Wiegman
More Events You'll Enjoy
Open Now

Inspired by her visits to Phipps, the kaleidoscopic collage work of Gemma Fletcher provides a colorful complement to Phipps' floral vibrance.

Mondays, Wednesdays and Fridays, Plus Additional Days As Available

Join us for one of our weekly scheduled Discovery Programs to engage our youngest visitors with the wonders of the natural world. All programs are free with admission and require no advance registration.

Saturdays; 11 a.m. – 3 p.m. Except as Noted

The revolutionary Nature Lab at Phipps is now open for you to discover. Drop in during our Saturday open hours and a graduate of our Learning for a Greener Future high school internship will show you around. No advance reservation is required.