Orchid and Tropical Bonsai Show: Origin Stories
Opens Sat., Jan. 14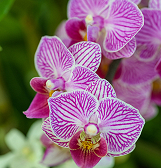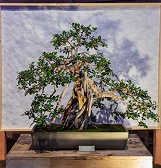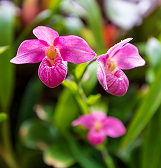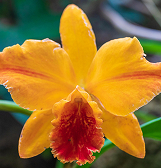 Immerse yourself in the rich history of two of the most celebrated botanical treasures as you enjoy a kaleidoscope of shape and color.
Buy Tickets Online
Phipps is open for your visit. All member and nonmember tickets must be reserved in advance, and new safety protocols are required. Learn how you can join us!
Explore the discovery of orchids and the cultural influences behind bonsai when you visit the all-new Orchid and Tropical Bonsai Show: Origin Stories. Captivating displays of colorful orchids and exquisitely trained tropical bonsai specimens guide you through the origins of these fascinating plants.

Exhibit Features
Wander among displays of vibrant orchids surrounded by beautiful greenery
Look up at the beauty of bright white Phalaenopsis orchids hanging overhead in Palm Court and learn about historic orchid expeditions in the display below
Delight at the extensive detail of fruiting and flowering bonsai trees atop elevated tables
Marvel at a Japanese-style fuukiran orchid display featuring a stunning array of orchids upon a spectacular bamboo structure
Take a journey through the origins of the many unique bonsai styles in the Serpentine Room
See tropical bonsai displayed among a lush golden bamboo grove
And much more!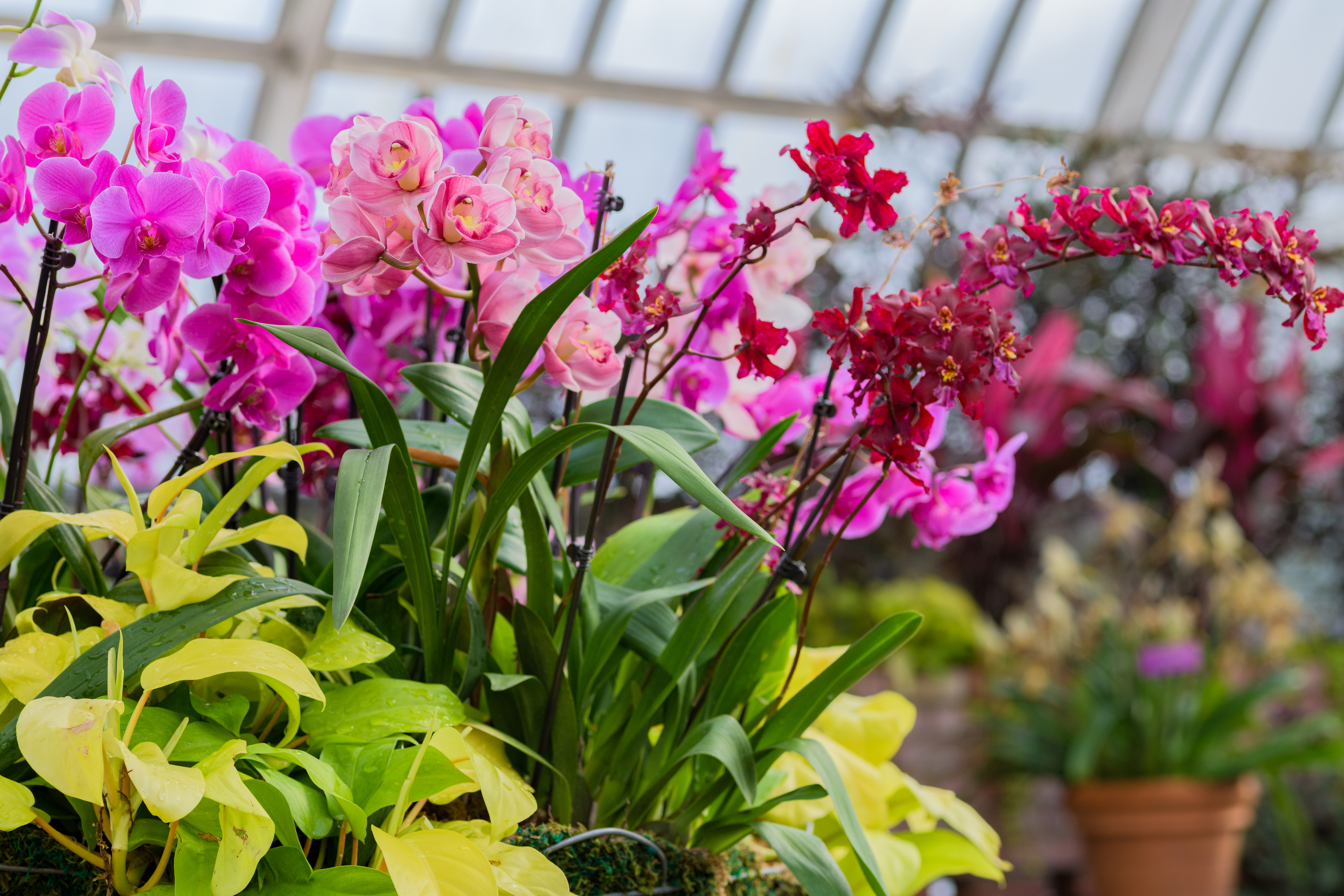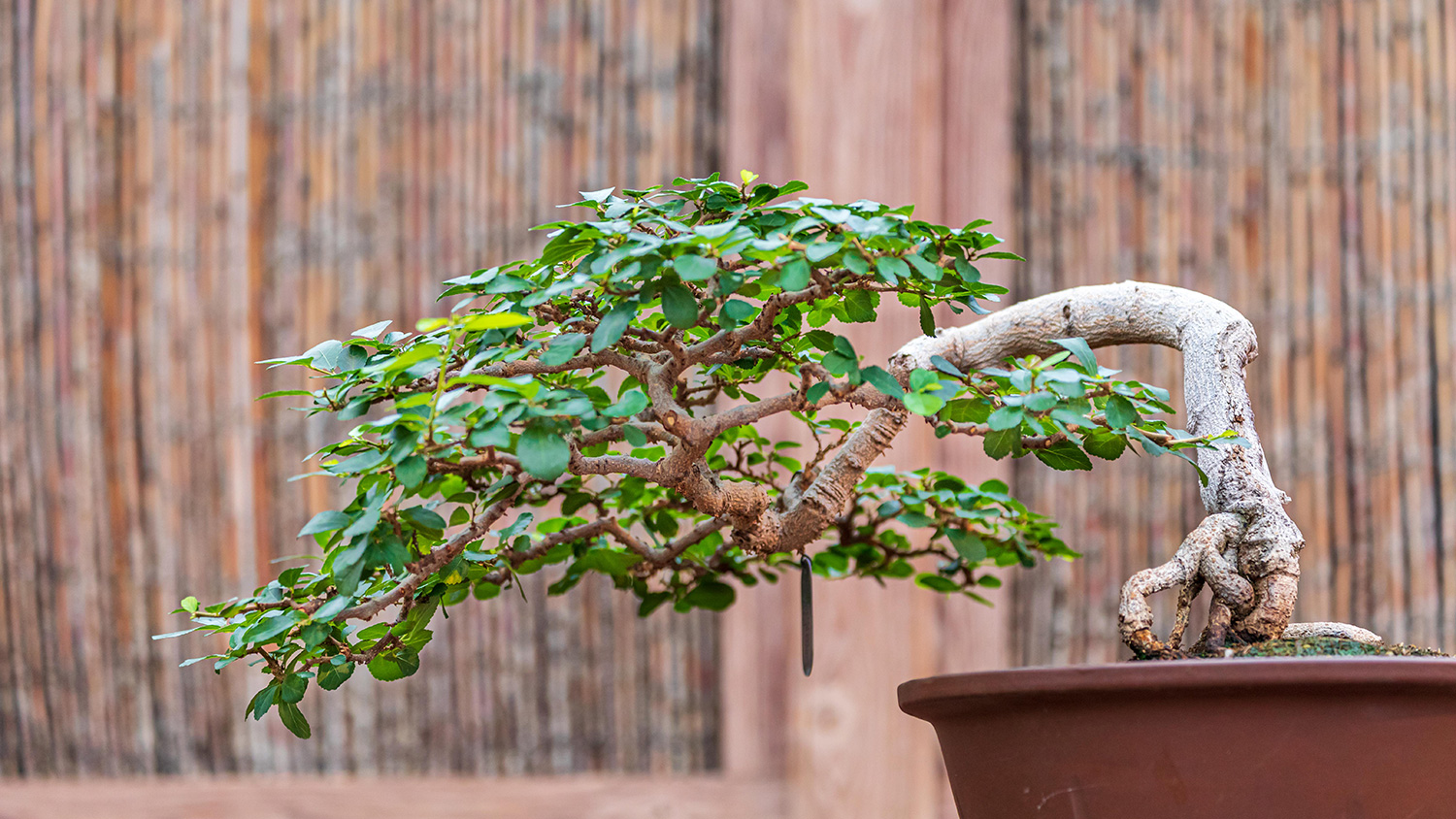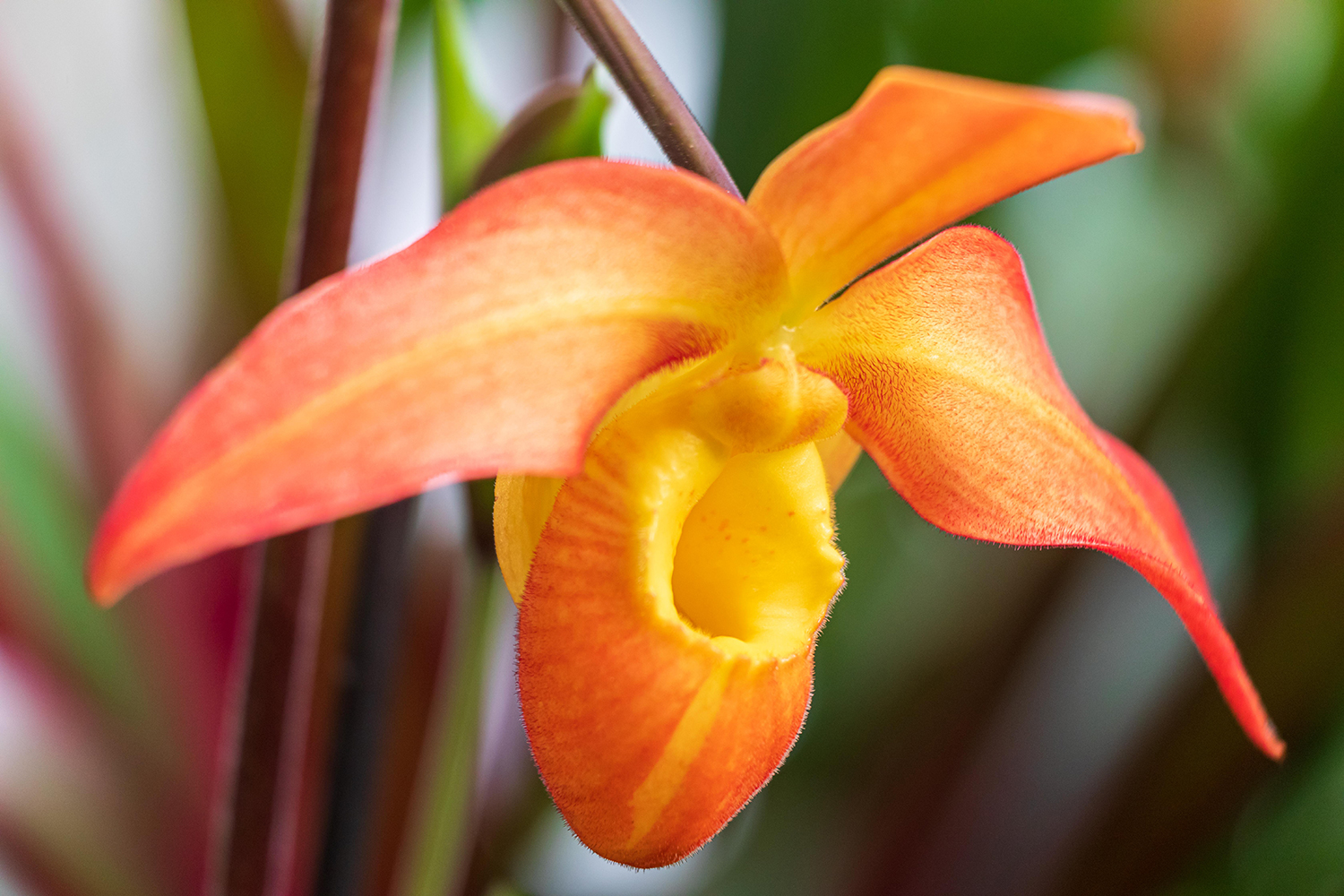 Plus, guests at Origin Stories can enjoy the delightful displays of Garden Railroad: Our National Parks. Featuring a nationwide journey to experience miniature, whimsically detailed tributes the breathtaking and beautiful National Parks of the United States that will delight guests of all ages.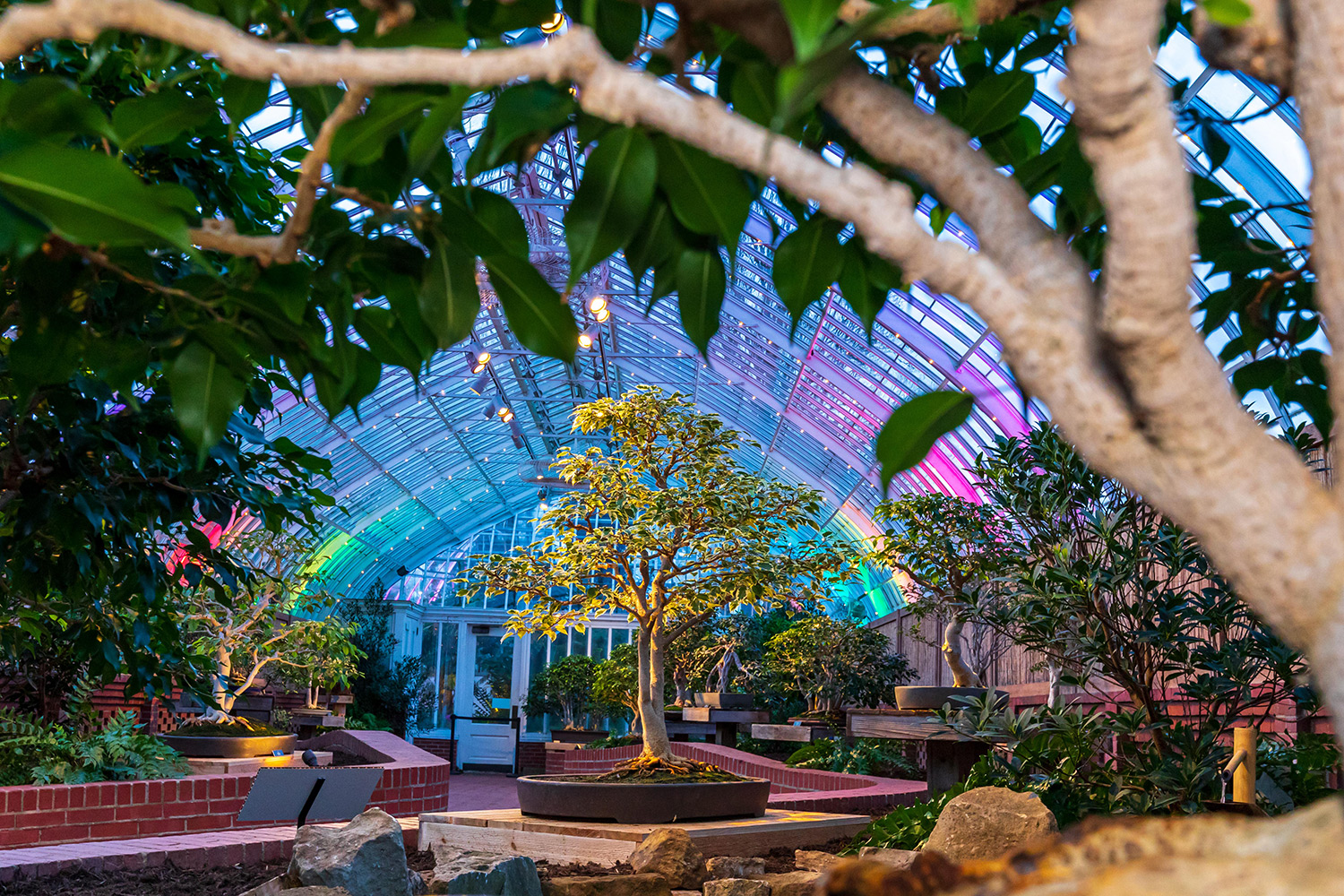 Orchid and Tropical Bonsai Show: Origin Stories was designed by Associate Director of Exhibits Jordyn Melino, Horticultural Collections Manager Ben Dunigan and Orchid Horticulturist Display Giovanny Giraldo. The show runs from Jan. 14 – March 5.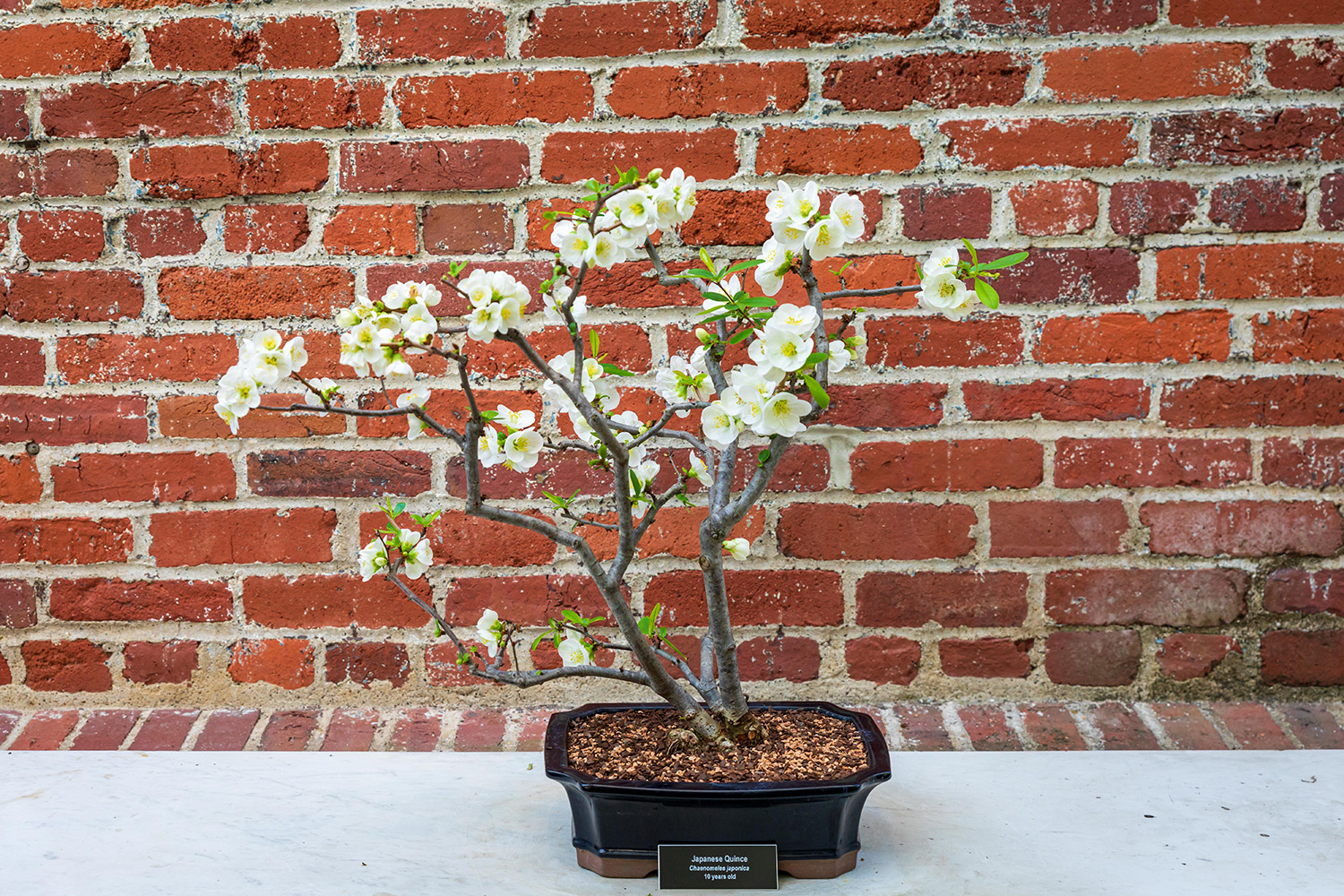 Photos © Phil Johnson II and Paul g. Wiegman
More Events You'll Enjoy
Wed., March 22; 6:30 – 9 P.M.

Phipps members: Join us for a free, private viewing of Spring Flower Show: Five Senses of Splendor as a special thank you for your dedicated support throughout the year.

Sat., Feb. 25; 11 A.M. – 3 P.M.

Join us for a celebration of the culture and plants of Hawai'i! Enjoy children's activities and live entertainment, learn about plants native to Hawai'i and more, free with Phipps admission.

Now Open

Say aloha to the spectacular intertwining of nature and culture of Hawai'i, one of the most ecologically diverse places on Earth, in our immersive new Tropical Forest Conservatory exhibit.