Call to Action: Creating Future One Health Collaborators in Food Systems
Bonnie Buntain, M.S.c., D.V.M., D.(E).A.B.V.P., D.A.C.V.P.M. | One Health Consultant, University of Arizona
Watch This Presentation:
---
Dr. Bonnie Buntain examines how to combat the challenges of producing an adequate food system for the entire population through a One Health lens in her presentation entitled "Call to Action: Creating Future One Health Collaborators in Food Systems"
Dr. Buntain begins by describing the current challenge of operating a sustainable global food system - a constant battle between providing adequate nutrition while also being aware of the ecosystem's needs. She states that we live in a "world of the emergence of convergence," or that humans, animals, and ecosystems are impacted by converging physical and environmental changes and evolving genetic and biological factors. She believes that the convergence of these factors is leading to unsustainable food systems, particularly problems in food safety and security.
Threats to food safety cause panic, and unfortunately it is an issue that predominately affects the poor socioeconomic population. Nevertheless, we all live in the same world with the same climate patterns and species, therefore this is an issue for the entire global population. The ingestion of E.coli, for instance, is an issue that affects all regardless of socioeconomic status. When ecosystems share the presence of this organism, it can find its way into the food supply, especially produce. A vaccine was developed for cows to combat this, but the conceptual framework was missing, proving we need cooperation and further understanding between medical researchers, and farmers.
Dr. Buntain details how we can build a capacity to better solve food system challenges like this. We must consider the causes of health safety issues and inequities from all angles including - social, cultural, psychological, and economic, among others. This calls for of transdisciplinary leaders to collaborate and form the glue for these projects to succeed by implementing public planning and policy-making strategies across the fields of medicine, ecological sciences, and social sciences. Dr. Buntain urges for a shift in academia to provide training to link the natural and social sciences, something that current curriculum does not support. She ends her presentation with a word of encouragement to the future generations of leaders, answering the question to what is in our future, with the simple answer: "You."
---
Additional Resources: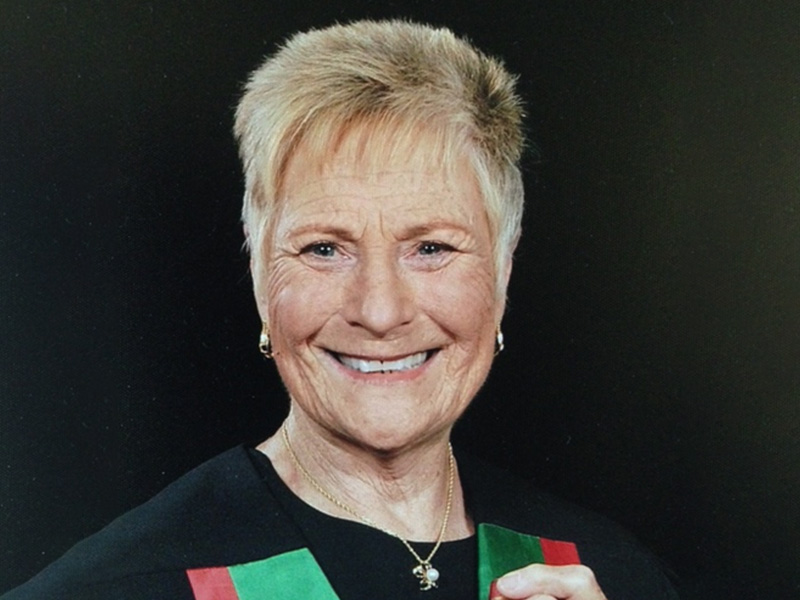 About the Speaker
Bonnie Buntain has a B.S. and M.S. in animal sciences from the University of Hawaii and a D.V.M. from Colorado State University. She is a diplomate emerita, American Board of Veterinary Practitioners, diplomate of the American College of Veterinary Preventive Medicine, fellow in One Health of Aberystwyth University in Wales, and professor emerita in food safety and public health, faculty of Veterinary Medicine at the University of Calgary, Canada. Her involvement in One Health began in DC as it was emerging and being defined, and when recruited to be one of the founding deans of a new veterinary school in Calgary, Canada, she ensured that One Health became an integral part of education. She has published peer-reviewed articles on One Health, given webinars, and has a chapter in the book One Health: The Theory and Practice of Integrated Health Approaches.