Gardeners Prepare For Growing Season At Eleventh Annual Seed And Plant Swap
For Immediate Release: Wed., Feb. 22
Contact: Joe Reed | Senior Director of Communications
412-622-6915, ext. 3801 | jreed@phipps.conservatory.org
Gardeners Prepare for Growing Season at Eleventh Annual Seed and Plant Swap on Sat., March 4
Phipps Conservatory, Grow Pittsburgh and Carnegie Library of Pittsburgh host free event for gardeners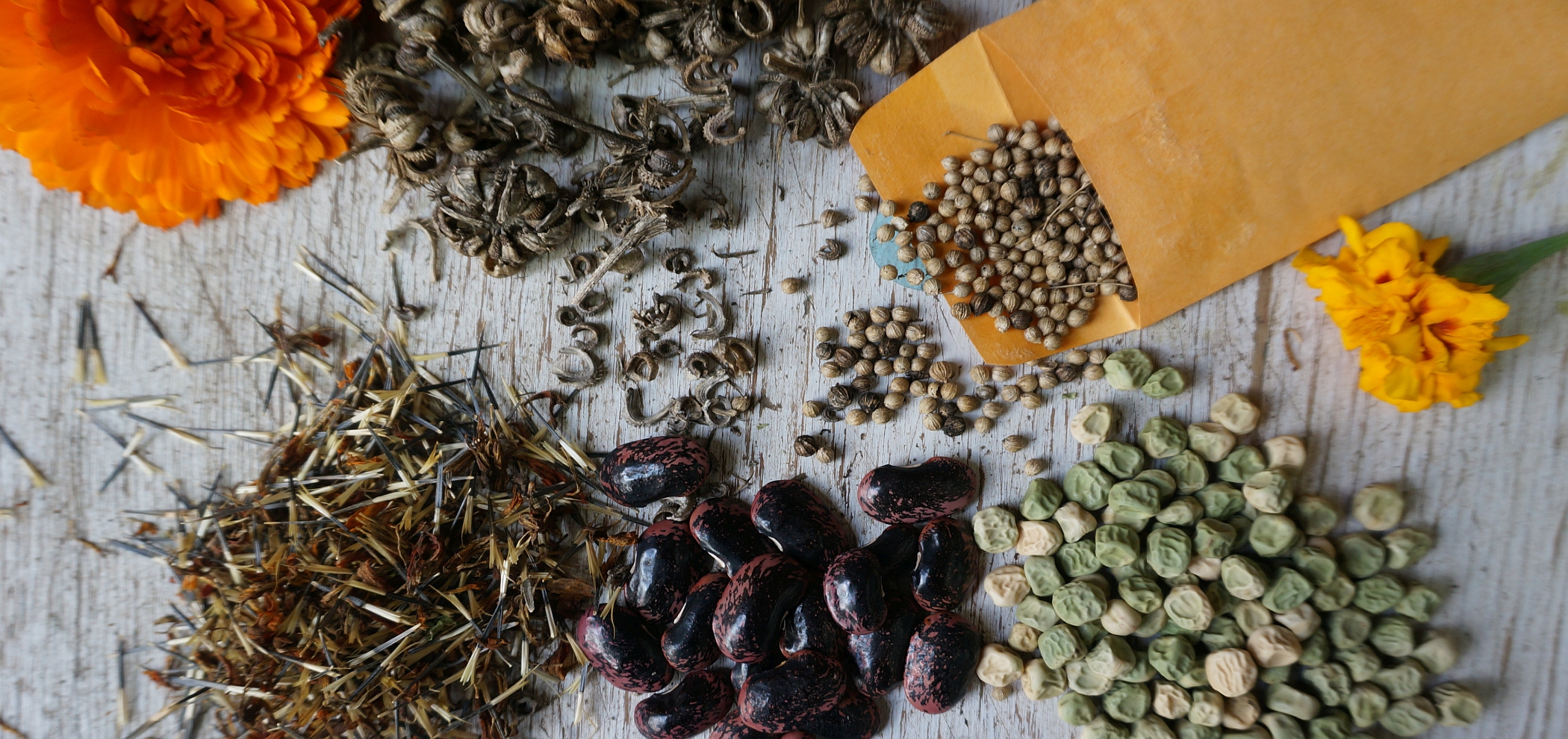 Pittsburgh, PA –Just in time for the beginning of gardening season, Phipps Conservatory and Botanical Gardens has partnered with Grow Pittsburgh and the Carnegie Library of Pittsburgh to present the eleventh edition of its annual Seed and Plant Swap. This special event is here to help gardeners get off on the right foot with a day of free seeds, learning and fun.
The Seed and Plant Swap encourages gardeners to share their untreated, non-GMO seeds or pick-up seeds donated by local gardeners, farmers and see companies. Any guest who brings seeds will be eligible to enter a raffle for exciting gifts from Phipps and Grow Pittsburgh.

Event Features:
Free seeds - A new batch of seeds will be released every hour, on the hour!
"Ask a master gardener" table
Workshops on seed starting, seed saving and organic gardening 747
Creative activities for children and teens
Historic items on display and conversation with Rare Books Specialist
Film Screening of "Gather" and photobooth
Raffle eligibility for attendees who bring seeds to swap
The Seed and Plant Swap will take place from 10 a.m. – 2 p.m. at Carnegie Library of Pittsburgh on 4400 Forbes Avenue in Oakland. This event is free to attend and registration is encouraged, but not required. To register, visit phipps.conservatory.org/SeedSwap.

Green thumbs prepping for gardening season will also be interested in Phipps' ongoing Virtual Native Plant Sale. Visit plantshop.conservatory.org and order from a curated selection of native plants on our website now through Sun., March 26. Pickup will be available at Phipps Garden Center the first week of May. If you are looking to purchase seeds, check out Phipps' Smart Seed Shopping web resource.
###
About Phipps: Founded in 1893, Phipps Conservatory and Botanical Gardens in Pittsburgh, PA is a globally recognized green leader with a mission to inspire and educate all with the beauty and importance of plants; to advance sustainability and promote human and environmental well-being through action and research; and to celebrate its historic glasshouse. Encompassing 15 acres including a historic 14-room glasshouse, 23 distinct indoor and outdoor gardens and industry-leading sustainable architecture and operations, Phipps attracts more than half a million visitors annually from around the world. Learn more at phipps.conservatory.org.

Watch TEDx: What We Can Learn From an Old Glasshouse: A look at the evolving way we connect people to nature at Phipps, demonstrate how human and environmental health are inextricably connected, and show that to age gracefully, we must continually reinvent ourselves to evolve with the rest of the world.