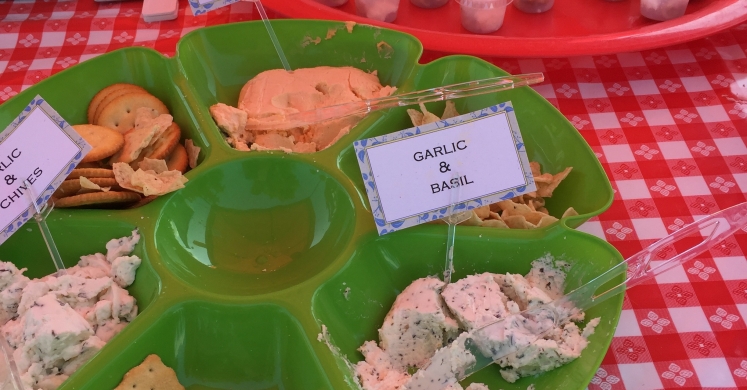 At The Market: Cherish Creamery
All of Cherish Creamery's livestock are organically raised on a family farm in Jefferson County, Pa., and their delicious goat milk cheeses are aged in-house. The plain chevre is a creamy, full-flavored delight that's perfect for adding a little punch to everyday recipes. Savory offerings like Garlic Chive, spicy Cranberry-Chipotle, and refreshing Horseradish Dill are an ideal complement to whole wheat breads or herbed crackers. But it's not all spice: sweet, gooey cheese spreads in Pumpkin Spice and chunky Chocolate Cheesecake round out the mix. Curious shoppers are invited to test each delectable flavor on an assortment of crackers and cookies. Farm-fresh eggs are also available for purchase.
Cherish Creamery will visit Phipps Green Market each Wednesday from 2:30—6:30.