Wednesdays; 2:30 – 6:30 p.m.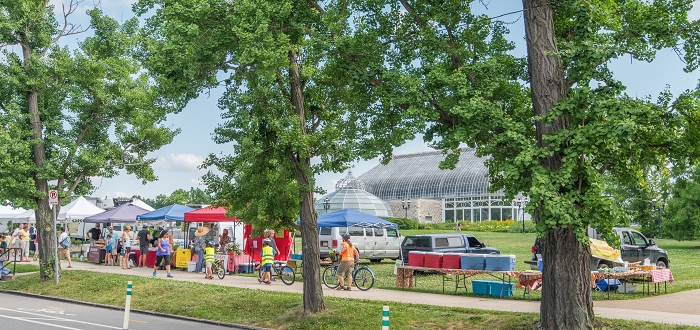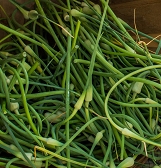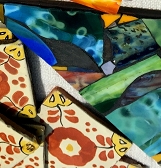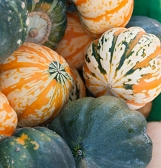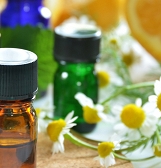 Refresh your lifestyle at our weekly market.
Our vibrant market brings together community members, vendors, and local artisans and food producers for one of the greenest shopping experiences in town. Visit our front lawn to browse a colorful cornucopia of organic and sustainable goods from local vendors. Offerings include health and beauty supplies; herbs, oils, salts and spices; locally-made craft spirits; upcycled and reclaimed artworks and home décor items; and fresh organic and Certified Naturally Grown foods. Meet the artisans who produce your goods, explore our outdoor gardens and sustainable plant beds, and empower yourself to make healthy, planet-friendly choices. During your visit, you are also invited to buy tickets to see our exciting new exhibit, SUPER. NATURAL. Glass Art by Jason Gamrath.
2017 Vendor List
Asana Soaps
Atelier Glass Studio and Gallery
Belle Farm
Blackberry Meadows Farm
Café Phipps
Champion Windows
Cherish Creamery
Friendship Farms
From the Earth
Leaf2Go
Mushrooms for Life
Pamela Jean Werner
Paradox Design Werx
Pastamore
Son Shine Farm
Steel City Salt
Wigle Whiskey
Note: Vendor list is subject to change, and not every vendor will appear every week.
Photos © Paul g Wiegman
More Events You'll Enjoy
Fall Flowers Featured Starting Sat., Oct. 14

For its final weeks, SUPER. NATURAL. will embrace Phipps' tradition of stunning Fall Flower Shows, transforming as the plantings change from tropical summer plants to a colorful cornucopia of chrysanthemums for the vibrant finale of this blockbuster show.

Fri., Nov. 24 – Sun., Jan. 7
Winter Light Garden open evenings 5 – 11 p.m.*

The most magical show of the year is here! Join us to celebrate the spirit of the season with glowing evergreens, festive poinsettias, whimsical props and our stunning outdoor Winter Light Garden.

FRI., OCT. 27; 4 – 8 p.m.

Bring costumed kids for a boo-tanical bash as we offer a host of fun family activities and healthy snacks, all free with Phipps admission!