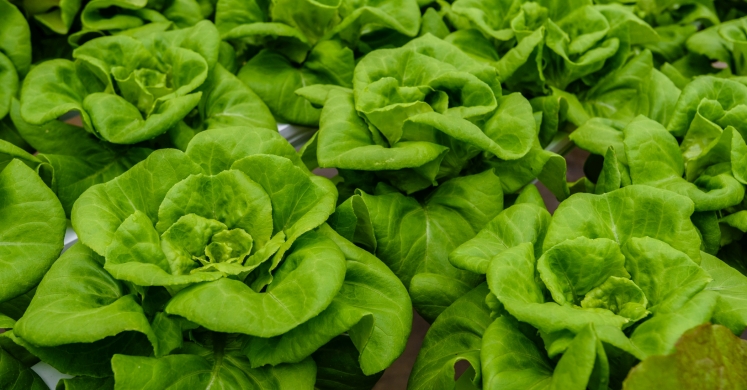 What We're Cooking With Now: Bibb Lettuce
Looking for adventure in the kitchen? Our monthly What We're Cooking with Now post features a fresh produce ingredient, explains how to find the market's finest, and includes a recipe or suggestions to try at home.
Bibb Lettuce
Why: Phipps is its own café's only supplier of bibb lettuce. The horticulture team is growing enough to supplement the café's popular chicken salad wrap and other salads on the menu. Bibb lettuce has about 13 – 17 calories per 1/2 cup chopped. It has 1 gram of protein and 1 gram of dietary fiber, and it includes a full daily intake of vitamin A.
Shopping Tip: Look for washed, debris-free heads of lettuce. Bibb lettuce has a very loose head compared to iceberg.
Preparation: While preparing bibb lettuce, give a light rinse over running water, checking the heart of the lettuce where soil and debris may hide. Pat dry with a paper towel.
Uses: Bibb lettuce is very versatile; some of our favorite uses include the following:
as a wrap for tuna, chicken, egg or ham salad
as a healthier substitute for taco shells
as a substitute for buns when making a gluten free sandwich
cut into pieces for salad
Photos © Paul g. Wiegman