Birds and Botany: Works by Ashley Cecil
This Exhibit Has Ended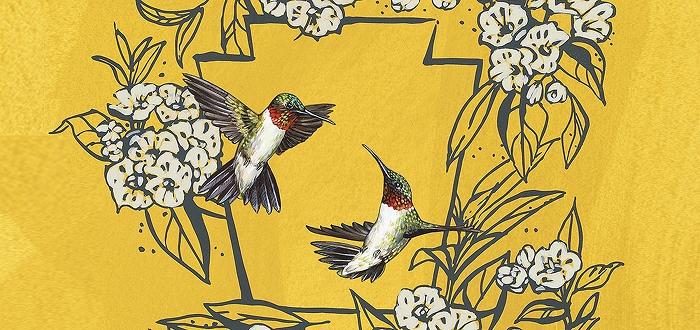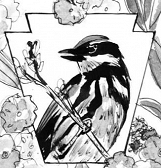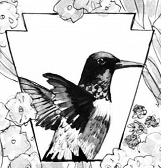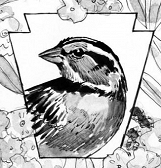 Discover the amazing visual art of Ashley Cecil through her new solo exhibit in our Welcome Center Gallery.
During Ashley Cecil's artist residency at Carnegie Museum of Natural History (CMNH), she was confronted with the magnitude of conservation problems we face in Pittsburgh and around the globe. The ecological repercussions of the estimated one billion birds that die annually in the U.S. from colliding with windows was of particular interest to the artist. Confused by the image of their habitats reflected on glass, birds lost to this side effect of urbanism leave their important ecological work undone, such as dispersing seeds and pollinating plants.
Inspired by CMNH research aimed at preventing this problem, Ashley created a series of paintings of several bird species heavily impacted locally by window collisions. Each portrait is framed by a silk-screened design of mountain laurel (Pennsylvania's state flower) and the iconic Pennsylvania keystone symbol. Below the paintings are replicas of CMNH's specimen tags — one for each bird of the same species added to the museum's collection due to a window strike since 2014. Ashley has also translated her original artworks into the variety of products displayed in the show to endear viewers to nature and these threatened creatures, and to inspire them to get involved in their safekeeping. Learn more at www.birdsafepgh.org. Artwork is available for purchase through the Shop at Phipps.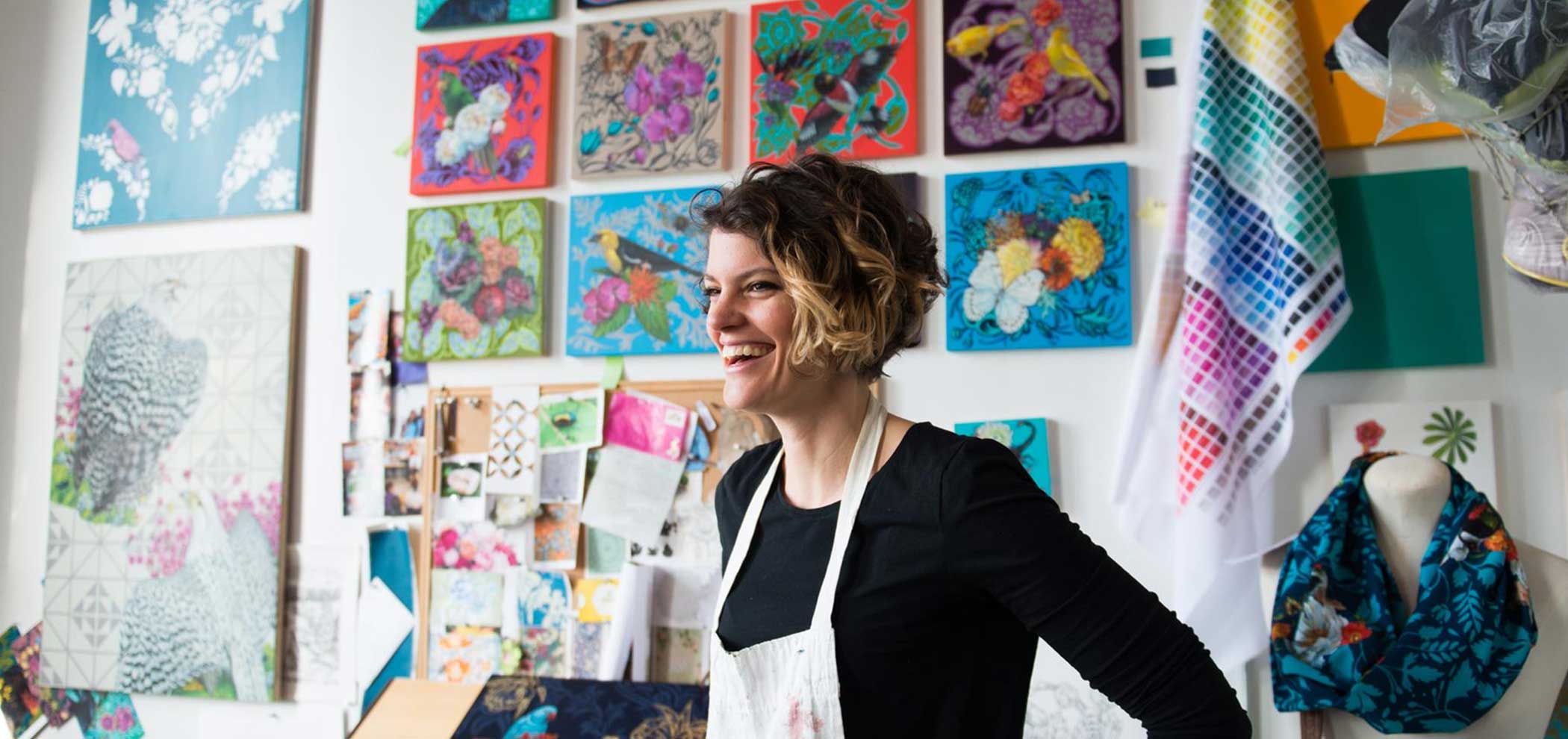 Phipps is planning to host Ashley Cecil as an artist-in-residence in fall of 2018, with the goal of communicating our research through art. According to Ashley, "These artworks will be translated into educational experiences that aid in making difficult scientific concepts relatable, and elicit in participants a sense of curiosity and responsible environmental action." Ashley is a Pittsburgh-based artist and illustrator specializing in paintings of flora and fauna that illustrate the interconnectedness of the natural world and its inhabitants. Her love affair with all things organic and wild has blossomed as the result of studying landscapes with accomplished master painters in London while earning her master's degree at the Sotheby's Institute of Art, immersing herself in vast collections of floral textile prints in European museums, painting from live observation at institutions including the National Aviary, collaborating with top-notch floral designers, and serving as an artist-in-residence at Carnegie Museum of Natural History. Learn more at www.ashleycecil.com.
More Events You'll Enjoy
THIS EXHIBIT IS NOW CLOSED

An amazing new series of "plant profile" paintings by celebrated local artist Ashley Cecil will capture your imagination and challenge your perceptions of the relationships between people and plants.