Little Sprouts: Virtual Summer Camps
Explore our Little Sprouts virtual summer camps for ages 2 – 4 and let us immerse your child in our incredible world. These unique programs touch on topics such as healthy living, art, science and sustainability in fun, interactive ways. Adult accompaniment is required for each of these programs. Upon registration, attendees will receive a link to participate in the virtual session.
AGES 2 – 4
Children must be accompanied by an adult
Mondays – Thursdays | 9:30 – 10:30 a.m.
SINGLE CLASS: $12 MEMBERS | $15 NONMEMBERS
ENTIRE SERIES: $40 MEMBERS | $52 NONMEMBERS
Interested in a class that's already sold out? Email us to be placed on our waiting list.
We Like Dirt
Closed for registration
June 7 | 9:30 – 10:30 a.m.
Investigate underground life, search for critters that live in dirt, make mud pies and learn how plants grow.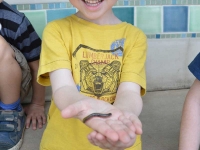 Wonderful Worms
Closed for registration
June 14 | 9:30 – 10:30 a.m.
Learn all about wriggly worms and the important role they play in the environment.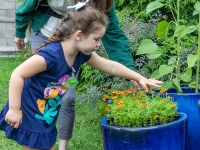 Our Garden Adventure
Closed for registration
June 21 | 9:30 – 10:30 a.m.
Learn about the creatures that help our colorful flowers grow in the garden and get to know the plants and animals that call your yard home.
Photos © Cory Doman and Paul g. Wiegman