2008 Top 10 Sustainable Plants
---
Cornelian Cherry Dogwood
(Cornus mas)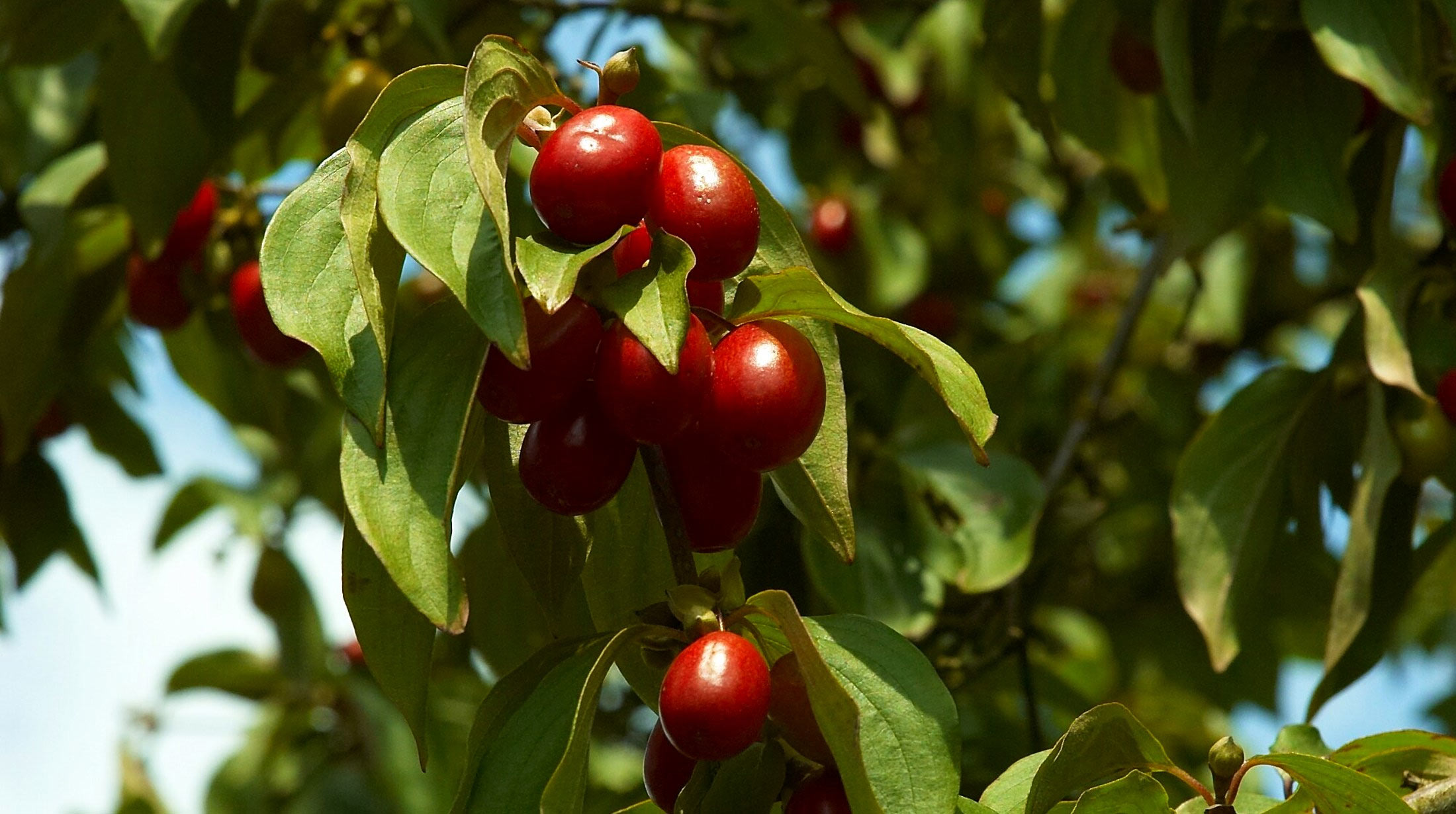 This small tree with arching branches can grow 20 – 25' in height. It's known for its frothy display of yellow flowers presented on bare twigs in early spring and its bright red, cherry-like drupes in summer. The tree's flaking bark provides additional visual interest.
Photo © Wouter Hagens
---
Fringetree
(Chionanthus virginicus)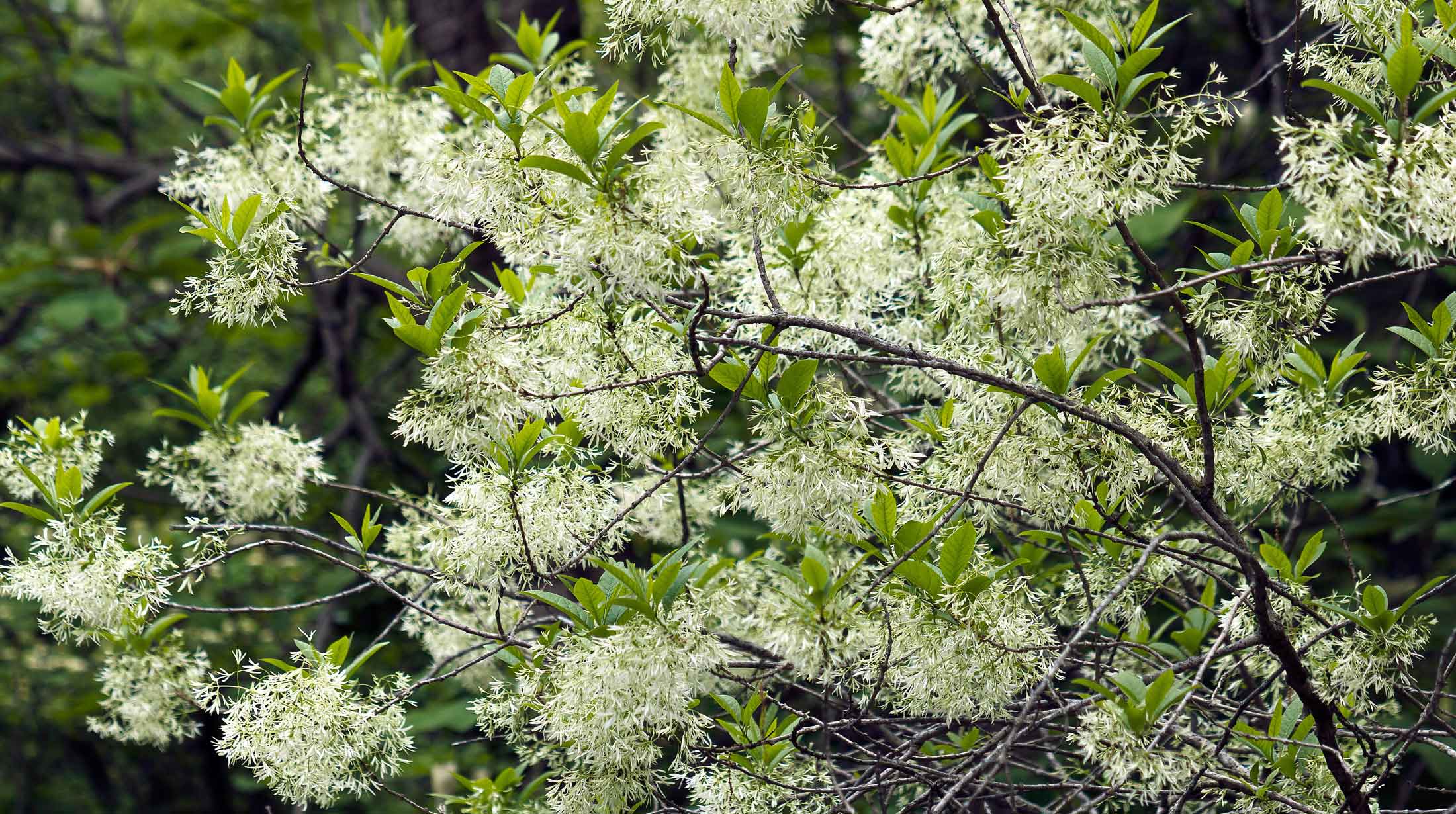 This small tree has a wide spreading habit and typically grows 12 – 20' tall. Spring-blooming, fragrant flowers feature airy, 4 – 6" long clusters of fringe-like, creamy white petals. The blue-black fruit attracts birds. Prefers moist, well-drained soil and full sun.
Photo © Tom Potterfield
---
Japanese White Pine
(Pinus parviflora)
This evergreen conifer with bluish-green needles typically grows 30 – 50' tall. Trees are pyramidal when young but with age develop a more spreading habit and a flatter top. Requires good drainage and full sun.
---
Lacebark Pine
(Pinus bungeana)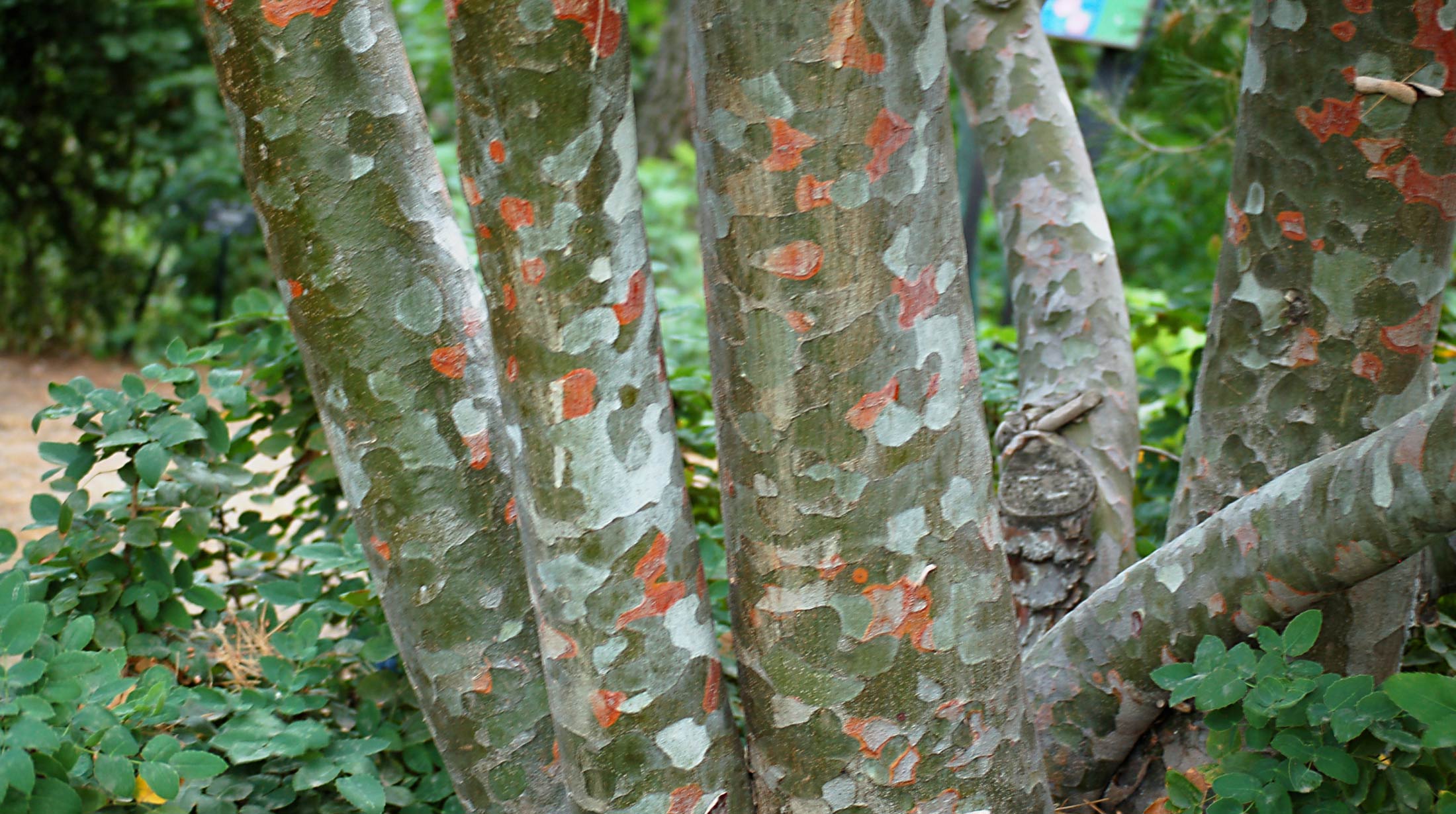 This slow-growing conifer typically reaches 30 – 50' in height. Over time its exfoliating bark reveals a patchwork of white, olive, light purple and silver. Initially pyramid-shaped, it becomes more open and flat-topped with maturity. Prefers well-drained soil and full sun. Tolerant of high pH.
Photo © Tony Frates
---
Dwarf Fothergilla
(Fothergilla gardenii)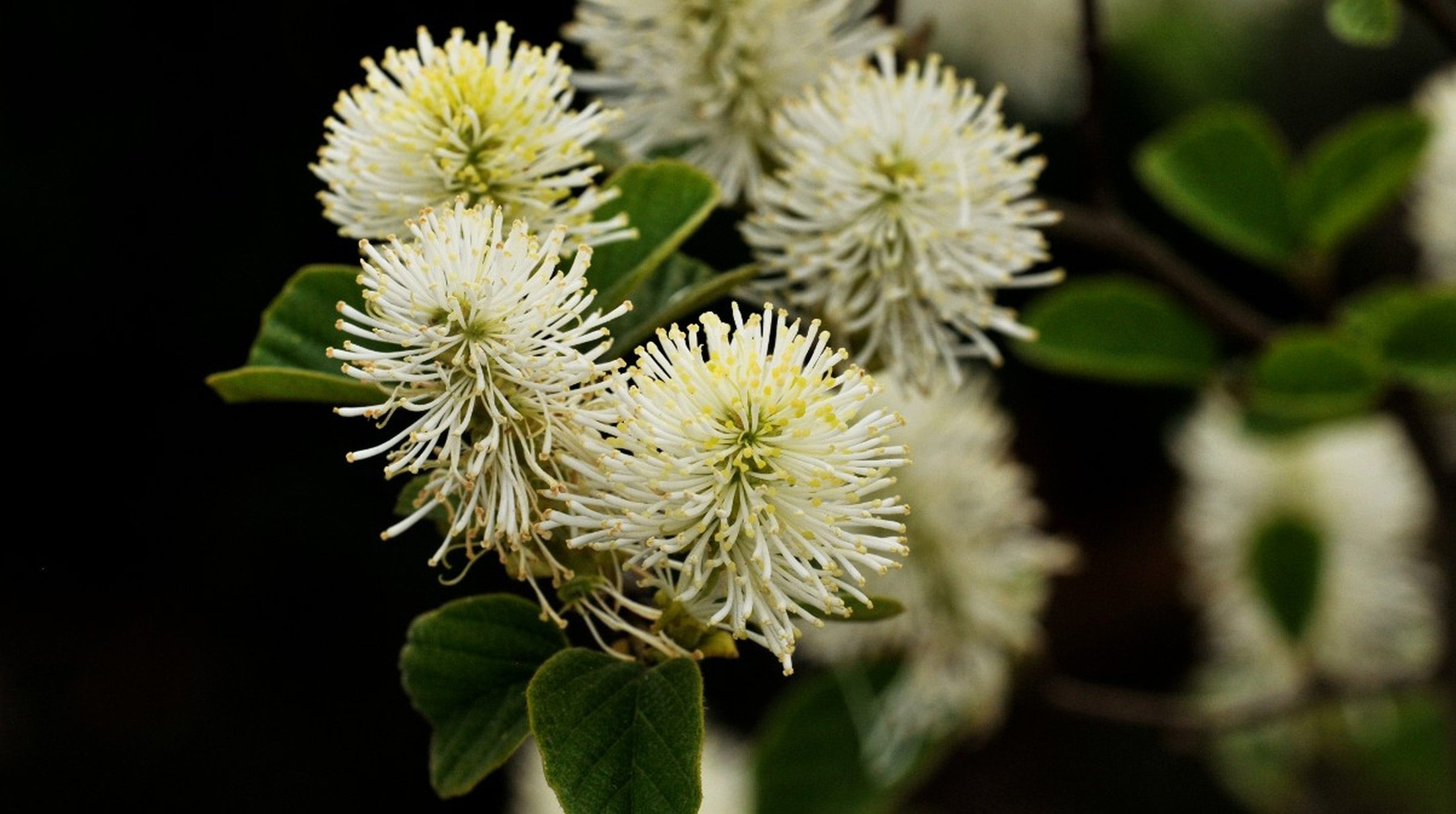 This native deciduous shrub grows 3 – 5' tall and wide. It blooms in early spring, producing fragrant, white bottlebrush flowers. The blue-green foliage turns flaming orange to burgundy in the fall. Prefers full sun to part shade and acid soil.
Photo © Steve Severinghaus
---
Winterberry Holly
(Ilex verticillata 'Red Sprite')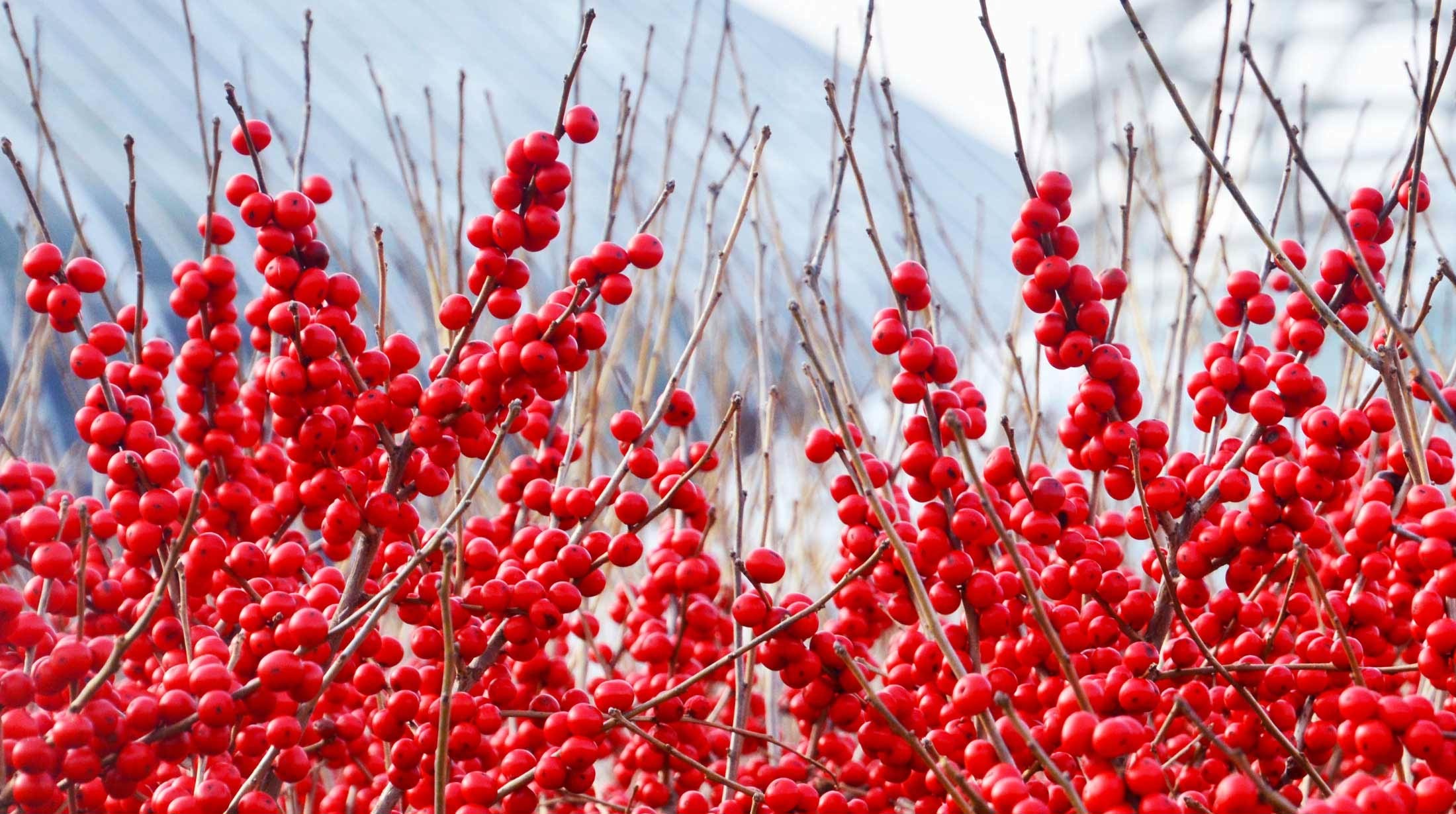 'Red Sprite' is a 3 – 4' tall deciduous shrub that is ideal for a smaller landscape. A female selection, this variety produces bright red berries in fall that remain on the plant through winter. Fruit set requires the male, 'Jim Dandy,' for pollination. Prefers moist, acid soil.
Photo © Joel Perkovich
---
Winter Gem Boxwood
(Buxus microphylla 'Winter Gem')
Very cold-hardy, this densely branched, broadleaved evergreen shears well and retains its green foliage through winter, making it an attractive landscape choice. A moderate grower reaching 2 – 3' tall and wide. Plant in full sun to part shade.
Photo © F.D. Richards
---
Blue Star Flower
(Amsonia tabernaemontana)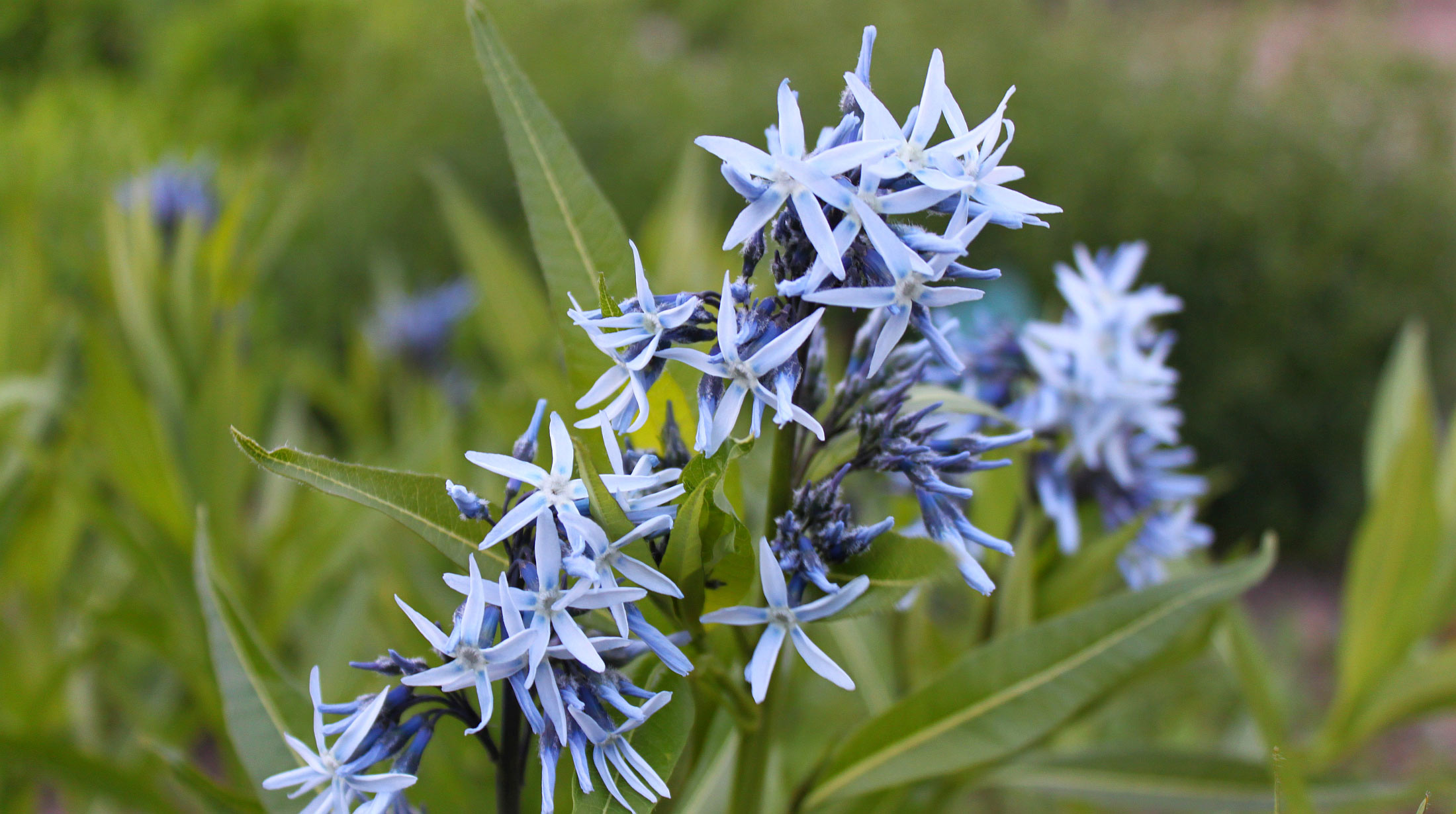 This easy-to-grow, clump-forming plant grows 2 – 3' high and produces star-shaped blue blossoms in spring. In fall, the willow-shaped leaves turn bright yellow. Attracts butterflies. Thrives in full sun to part shade.
Photo © Col Ford and Natasha De Vere
---
False Indigo
(Baptisia australis)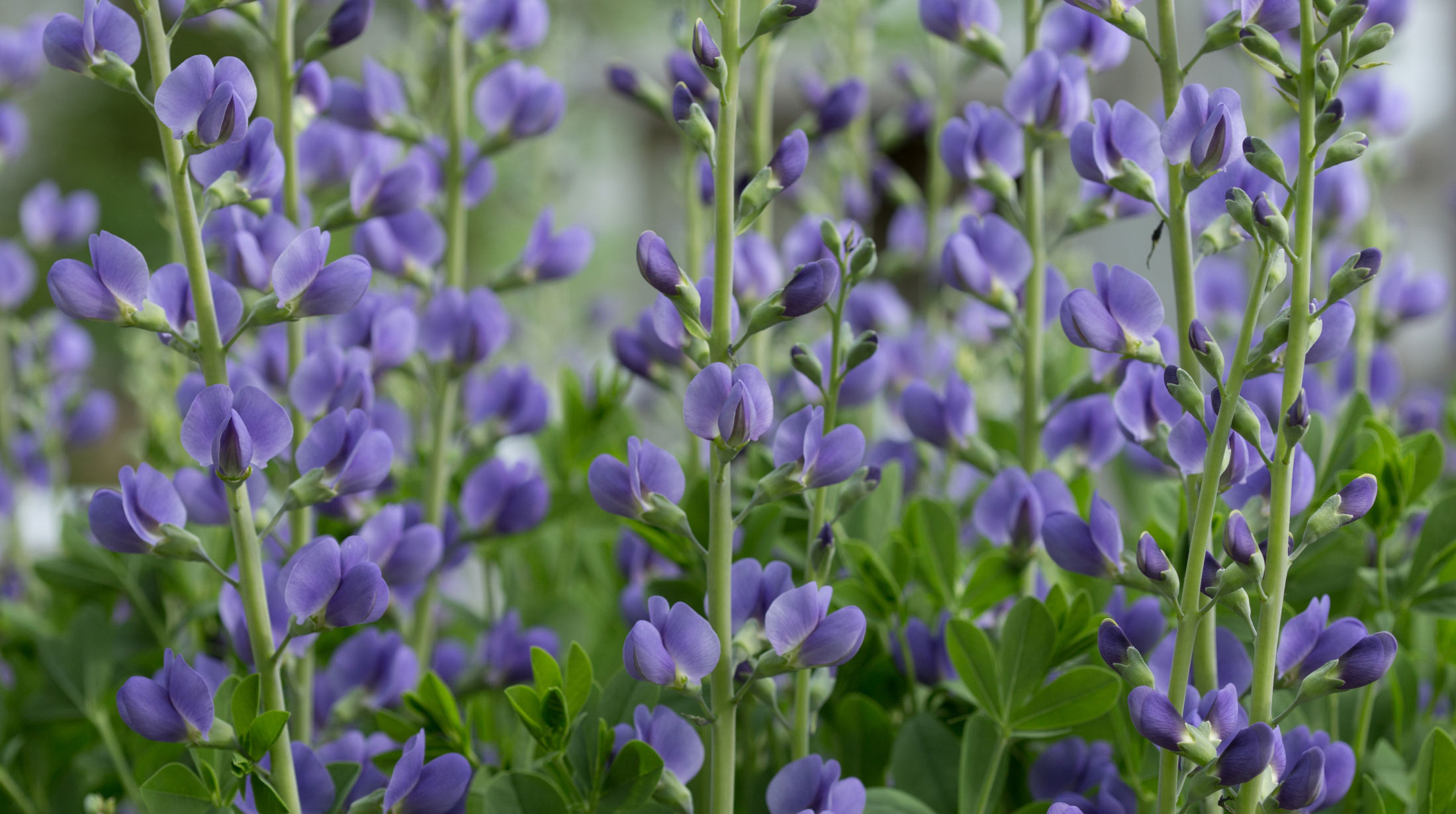 This upright plant can reach 3' in height. Blooming in early summer, its bright, lupine-like flowers spring from stalks that rise a foot above the plant. Makes a dense, shrub-like clump of very attractive blue-green foliage that stands up to heat. Large enough to use as a single specimen. Prefers full sun and room to spread.
Photo © Ben Wurst
---
Coneflower
Echinacea hybrids
These big, bold daisies add oomph to any garden. Plants produce a 30" flowering clump that blooms from midsummer to early autumn, attracting bees and butterflies. After flowering, the blooms make attractive seed heads, which can be left over winter to feed the birds. Prefers full sun and well-drained soil.
Photos © Paul g. Wiegman except where noted