2010 Top 10 Sustainable Plants
---
Autumn Joy® Stonecrop
(Hylotelephium telephium 'Herbstfreude' AUTUMN JOY)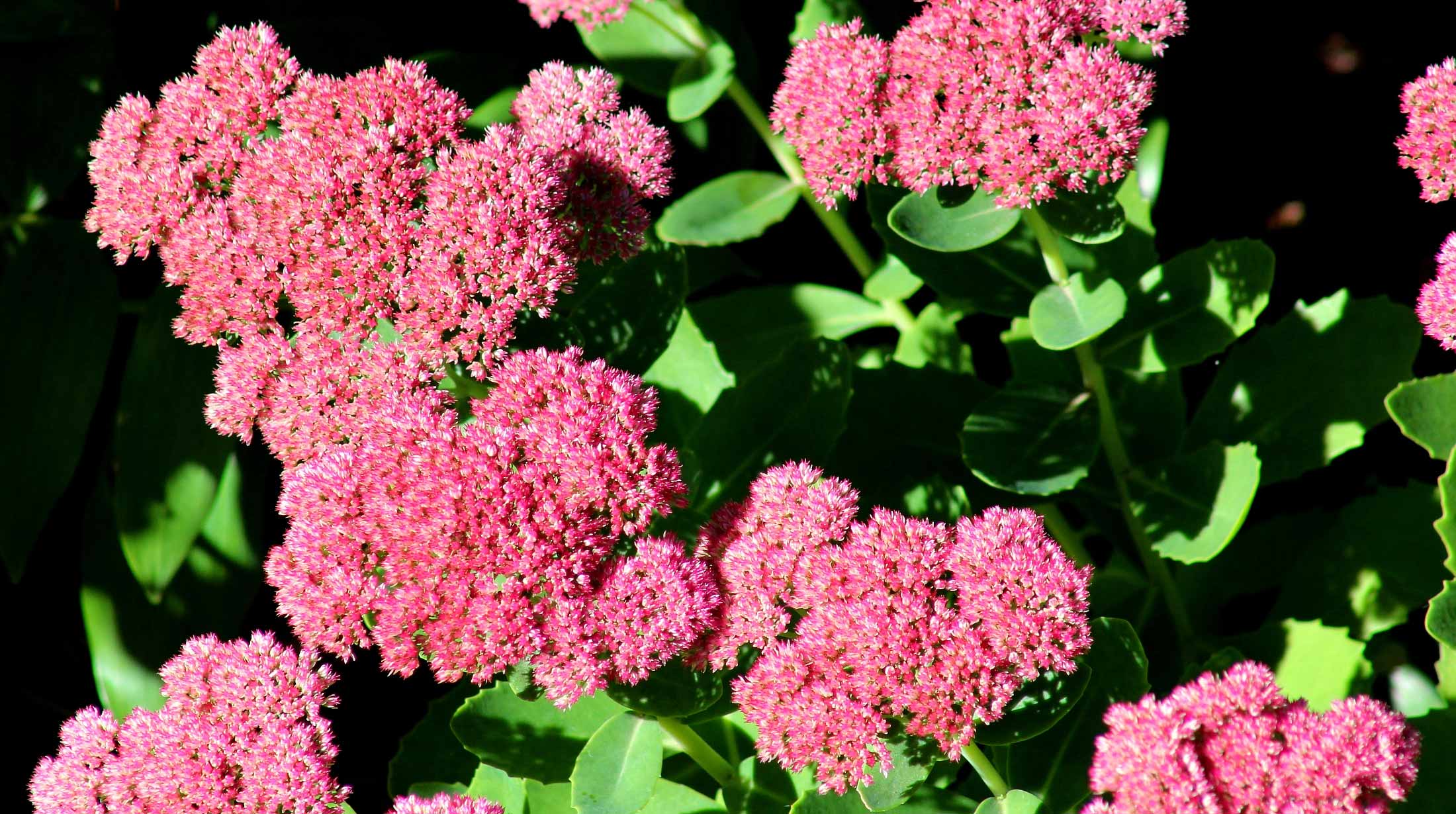 This 2 – 3' garden perennial is easy to grow and boasts broad, rounded clusters of star-shaped, pale pink flowers that appear in late summer to fall above waxy green leaves. Very attractive to bees and butterflies. Plant in average, well-drained soil in full sun.
Photo © Arthur Chapman and Audrey Bendus
---
Common Serviceberry
(Amelanchier arborea)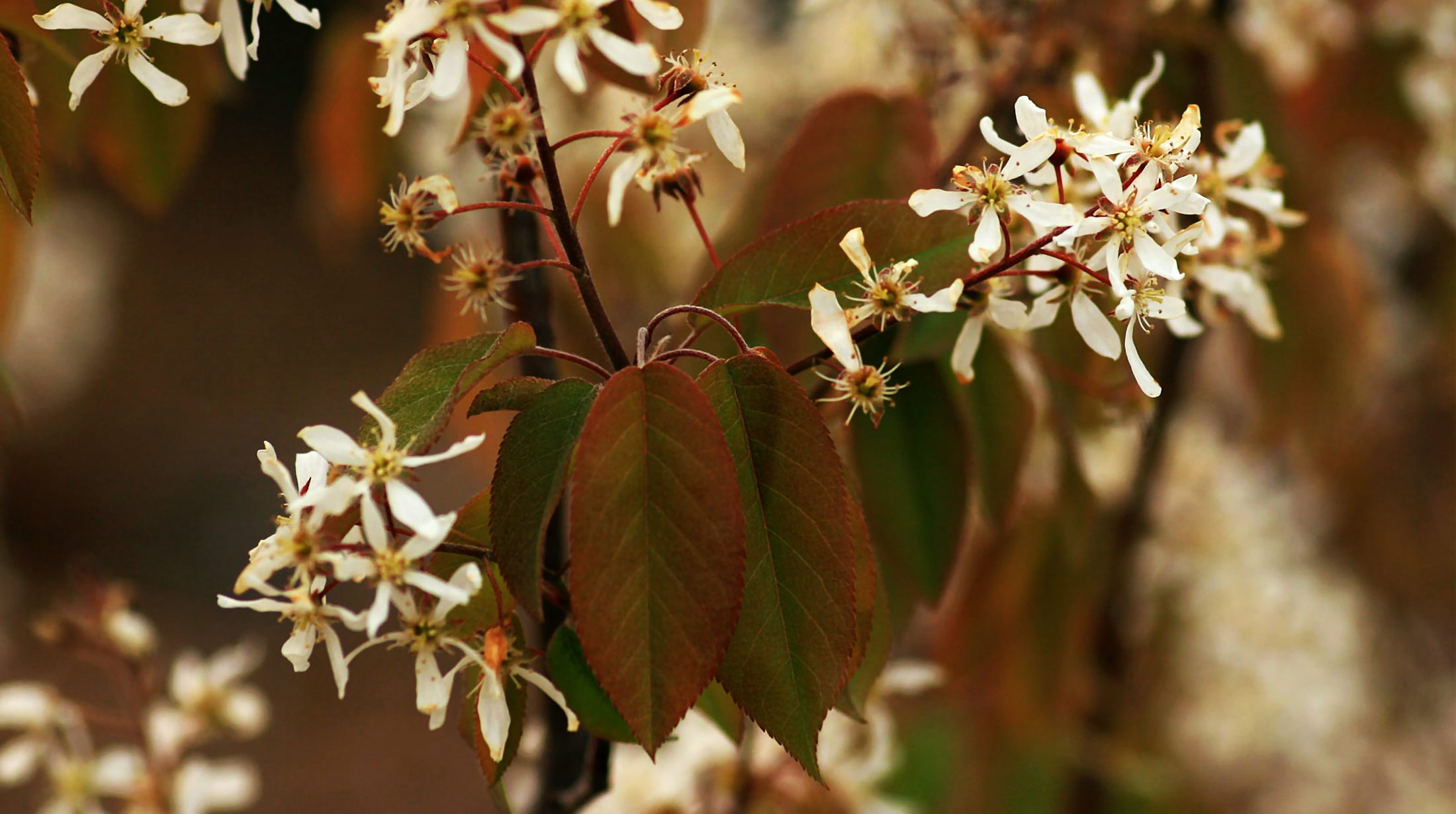 This multi-stemmed large shrub or small tree, 15– 25 feet' in height, is beautiful throughout the seasons. Fragrant clusters of snowy white flowers appear in spring, followed by edible violet-red berries. In the fall, colors change from yellow to orange to red, and the bark is smooth and streaked with gray. Plant in average, well-drained soil in part to full sun.
Photo © Kadja Schultz
---
Dawn Redwood
(Metasequoia glyptostroboides)
This fast-growing, deciduous conifer can reach 50' after 15 – 20 years, and eventually reaches a height of 70 – 100'. The redwood has a uniform, conical shape, reddish-brown exfoliating bark and bright green needles that change to brownish-orange in fall. Grows best in deep, moist, well-drained soils and full sun.
Photo © Zbigniew Galus
---
Foam Flower
(Tiarella cordifolia)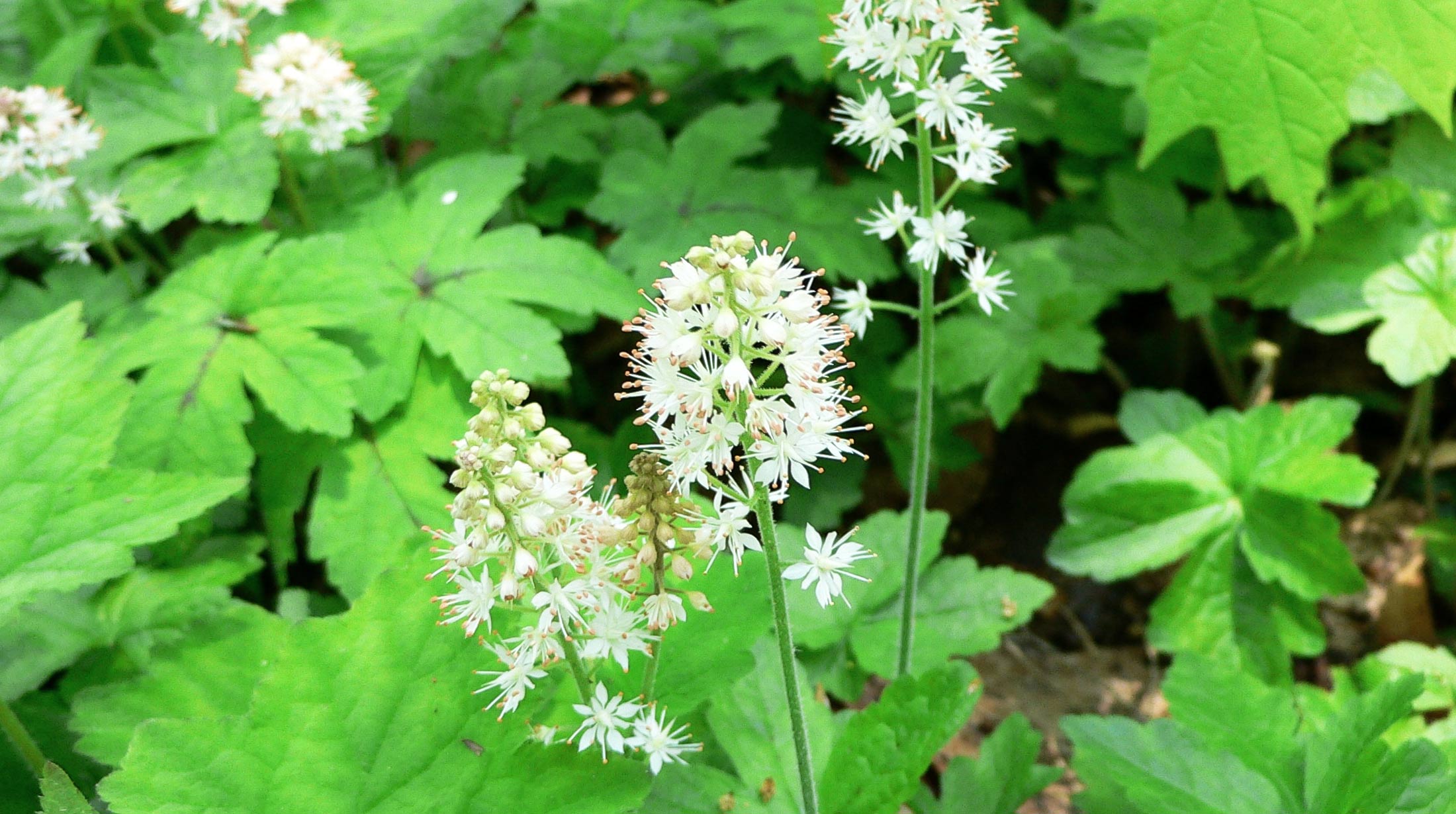 A perennial with wide, heart-shaped leaves, the foam flower spreads rapidly to form a carpeting ground cover. Leaves are green with burgundy-stained veins, and the foliage turns bronze-red in fall. In spring, pyramidal panicles of starry, creamy white flowers emerge. Plant in moist, humus-rich soil, in part to full shade.
Photo © Mark Pellegrini
---
Fragrant Sumac
(Rhus aromatica 'Gro-Low')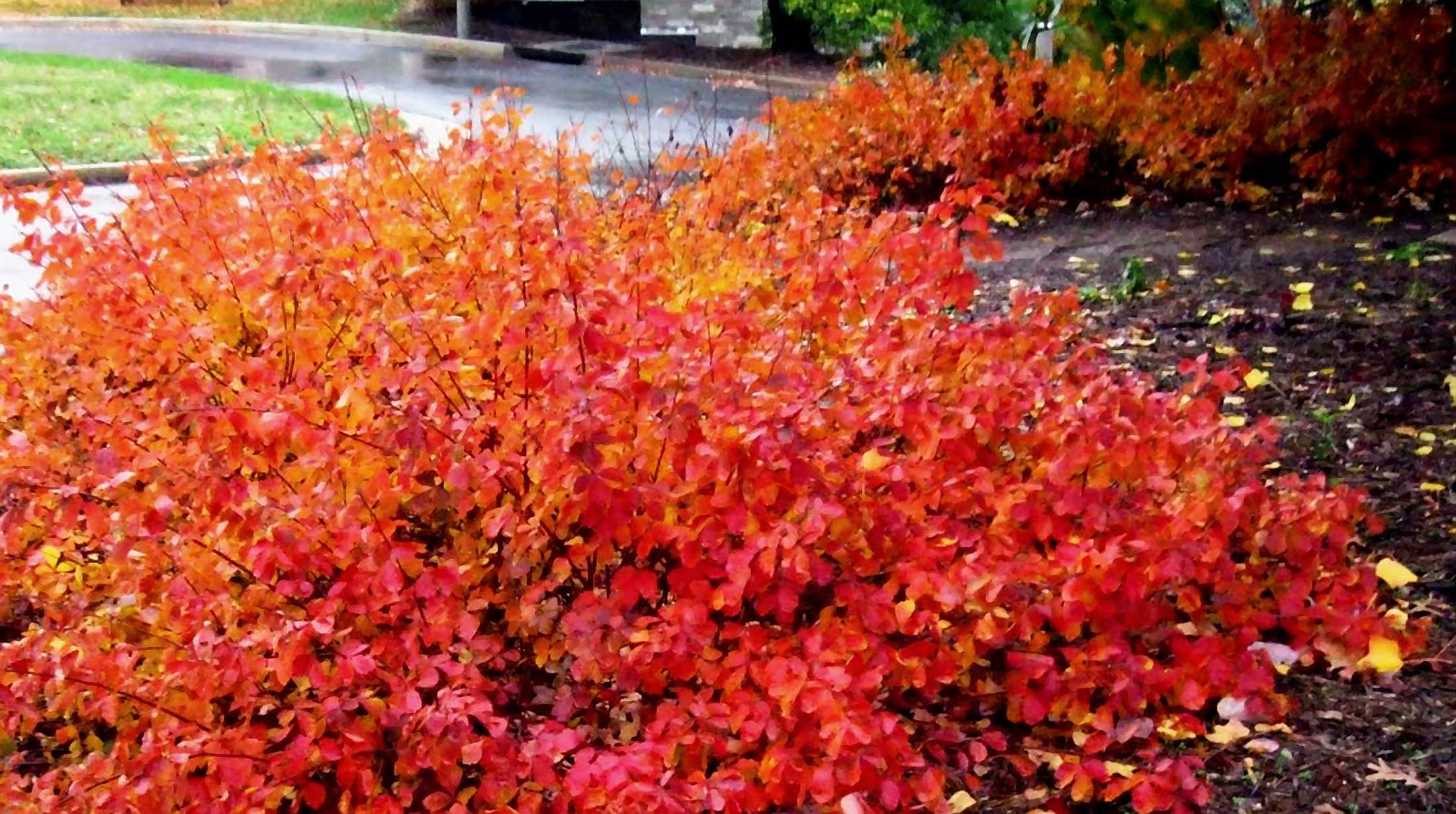 A dwarf selection of fragrant sumac, this dense, low-growing deciduous shrub has aromatic leaves and twigs. The fragrant sumac typically grows 1 – 2' tall and can spread to 8' wide. Tiny yellow flowers bloom in early spring. In late summer, male flowers give way to yellowish female flowers called catkins, which precede small clusters of hairy, red berries. Green leaves turn orange and red in fall. Tolerant of a wide range of soils but grows best in average, well-drained soil and full sun to part shade.
Photo © Hornbaker Gardens
---
Japanese False Cypress
(Chamaecyparis pisifera 'Gold Mop')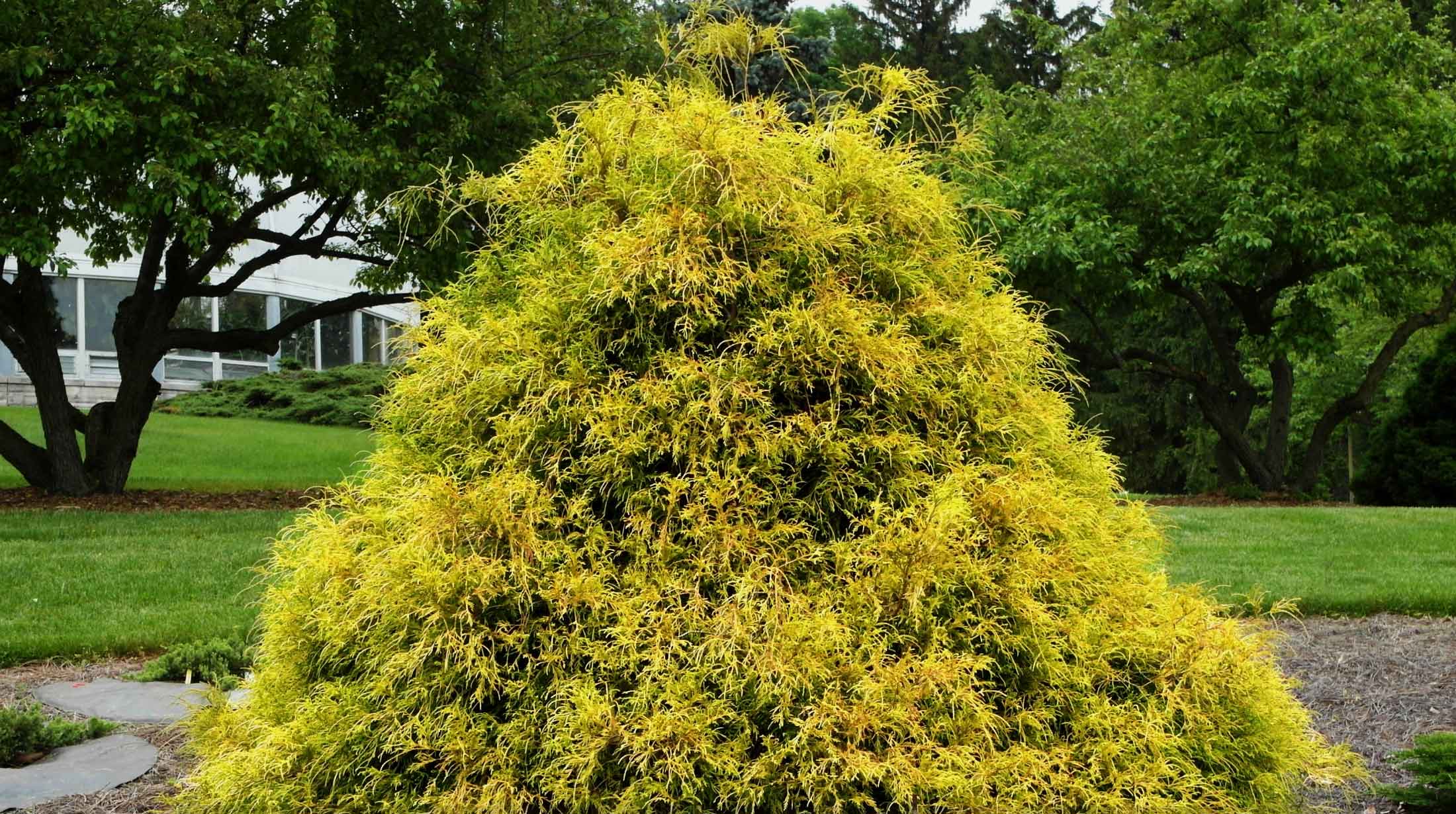 This slow-growing, hardy evergreen conifer has golden-yellow, scale-like leaves and cascading branchlets that form low, lacy mounds. Medium in texture, it grows 3 – 5' high and thrives in light shade and moist, humus-rich, well-drained soil.
Photo © F.D. Richards
---
Lady's Mantle
(Alchemilla mollis)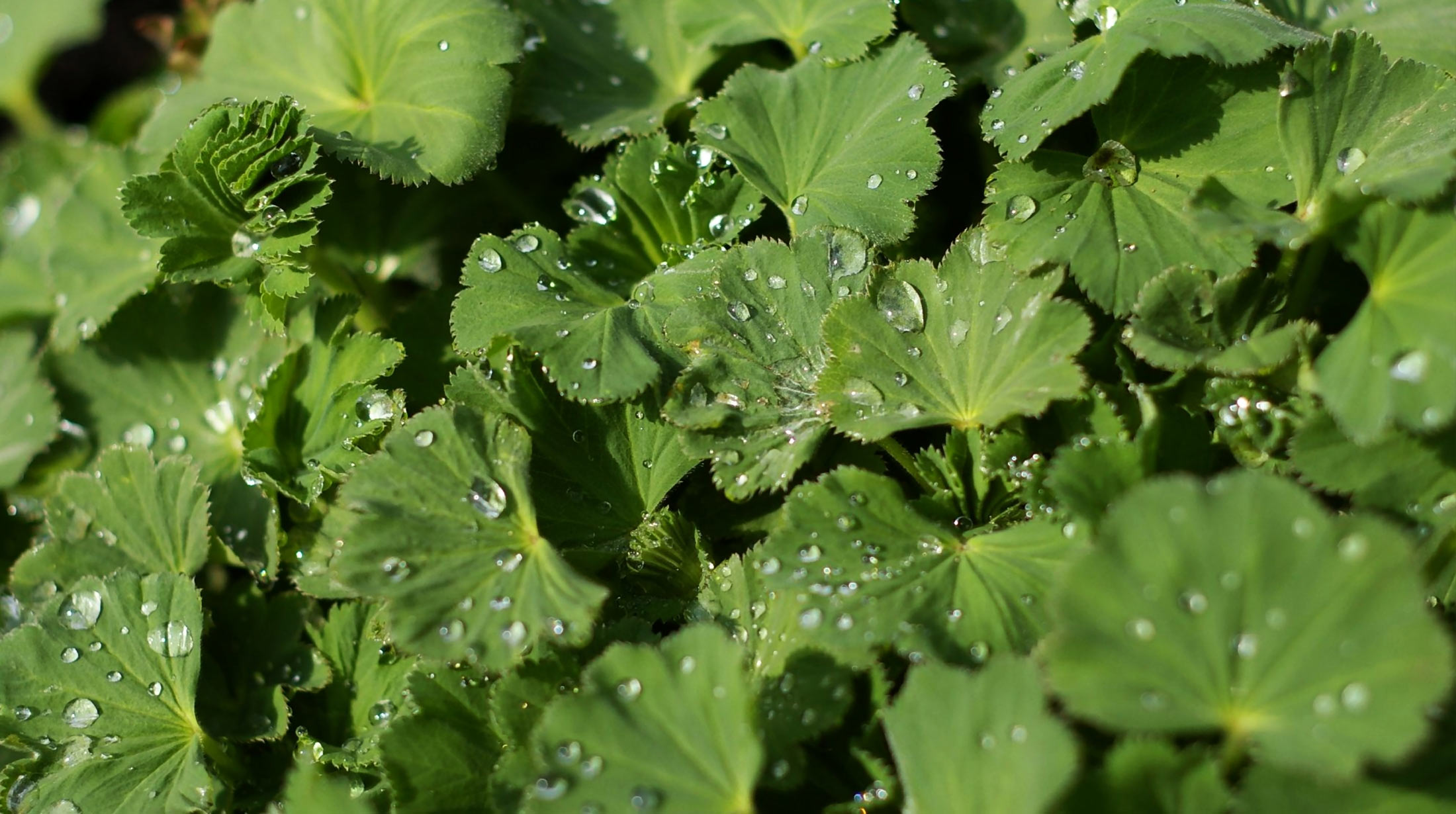 This perennial ground cover has light-green, velvety leaves and greenish-yellow, star-shaped flowers, which appear in clusters above the foliage. Leaves are particularly attractive after a rain, as they appear to sparkle with collected water droplets. Grows best in average to moist, well-drained soil and full sun to part shade.
Photo © User: KF-Photo, Flickr
---
Panicle Hydrangea
(Hydrangea paniculata 'Chantilly Lace')
The 'Chantilly Lace' panicle hydrangea is a beautiful, fast-growing hydrangea with a smaller, more upright habit than other panicle hydrangeas. It grows 5 – 7' tall, with a 4 – 6' spread. Large, ivory, pyramidal flower clusters bloom in mid to late summer and age to a soft pink. Flowers are long-lasting, and also great for arrangements. This hydrangea grows best in part to full shade, and average, humus-rich, well-drained soil.
Photo © Gardensoyvey.com
---
Switchgrass
(Panicum virgatum)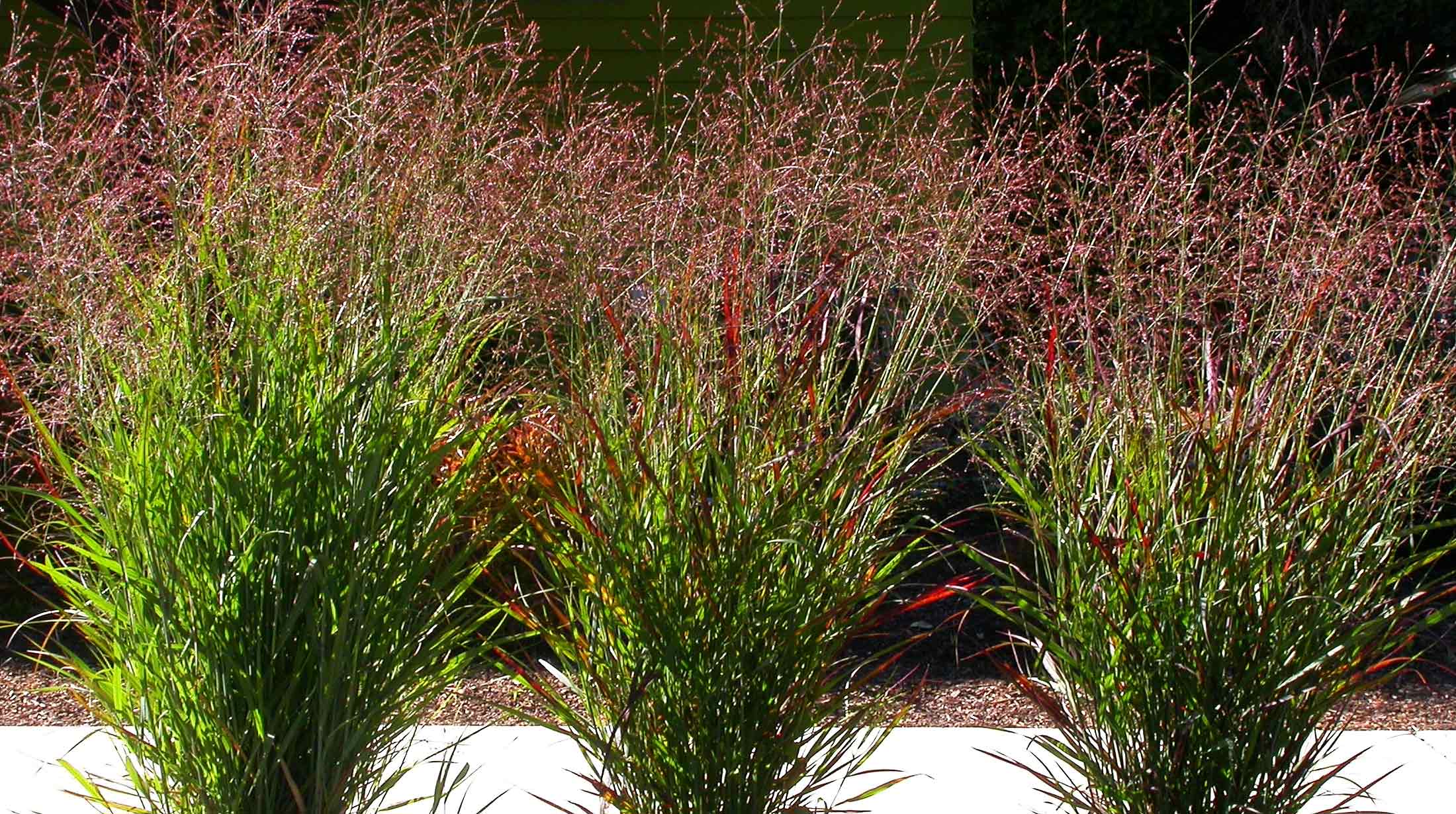 This large, ornamental grass grows up to 5' in neat clumps. Green blades are narrow and densely packed; they can turn yellow or reddish orange in fall, and tan in winter. In mid-summer, the grass flowers in large, airy plumes of a red to purple hue, effecting a soft appearance. This tough plant will withstand a range of well-drained soils and is reasonably drought tolerant once established. Plant in full sun. A number of exceptional cultivars are available.
Photo © Matt Lavin
---
Threadleaf Tickseed
(Coreopsis verticillata)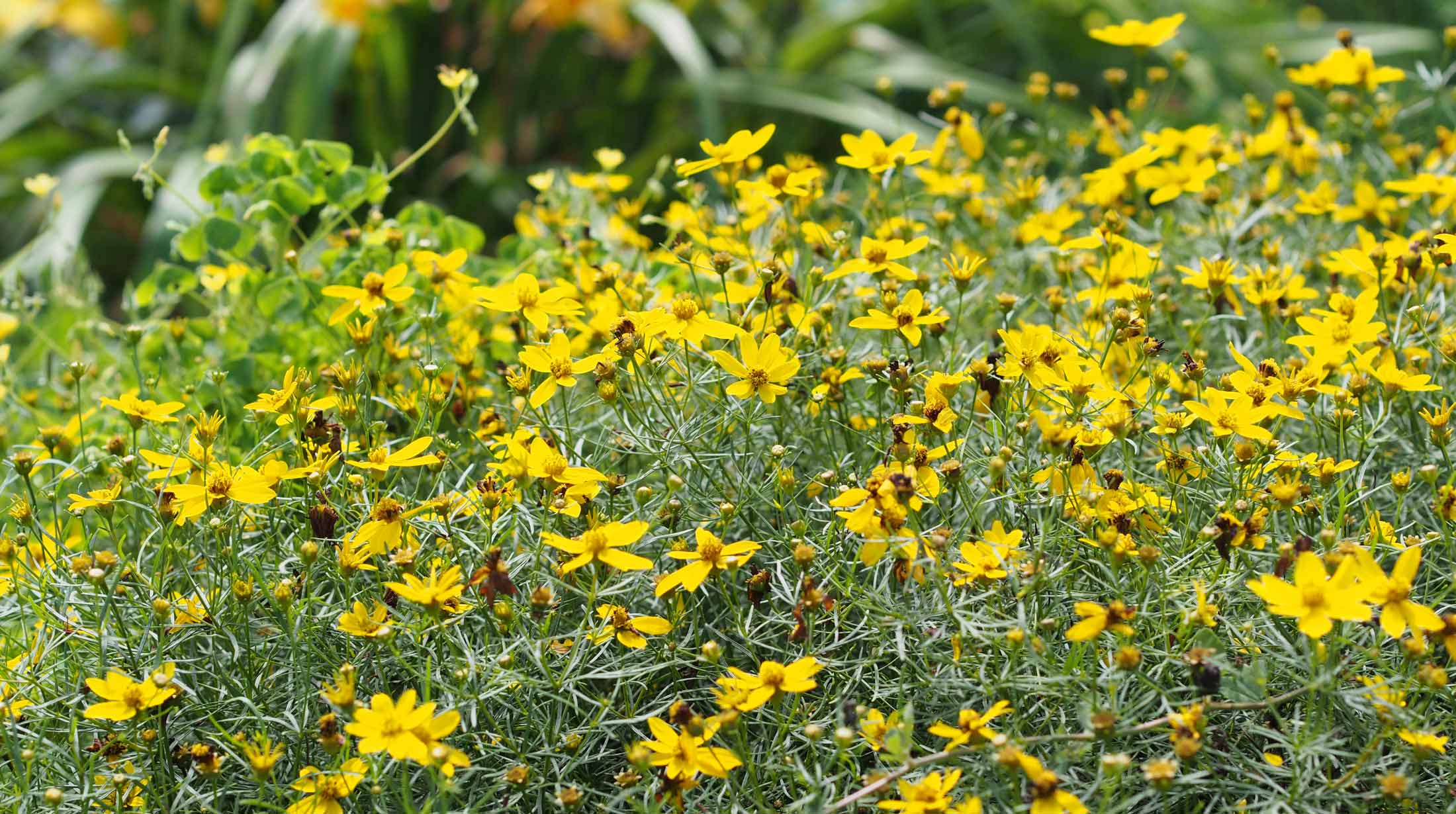 Bearing many bright, golden-yellow daisies during summer, this perennial attracts butterflies and other pollinators. If pruned occasionally, flowers will bloom into the fall. The threadleaf tickseed has a very fine texture, with thread-like green foliage, and its fall color makes a great addition to the garden. Clump-forming and slow-spreading, it will grow 8 – 12" high, and 18 – 32" wide. This perennial is easy to grow and loves full sun. Plant in average, well-drained soil.
Photo © F.D. Richards
Photos © Paul g. Wiegman except where noted