2012 Top 10 Sustainable Plants
---
Aromatic Aster
(Symphyotrichum oblongifolium 'October Skies') (previously Aster oblongifolius)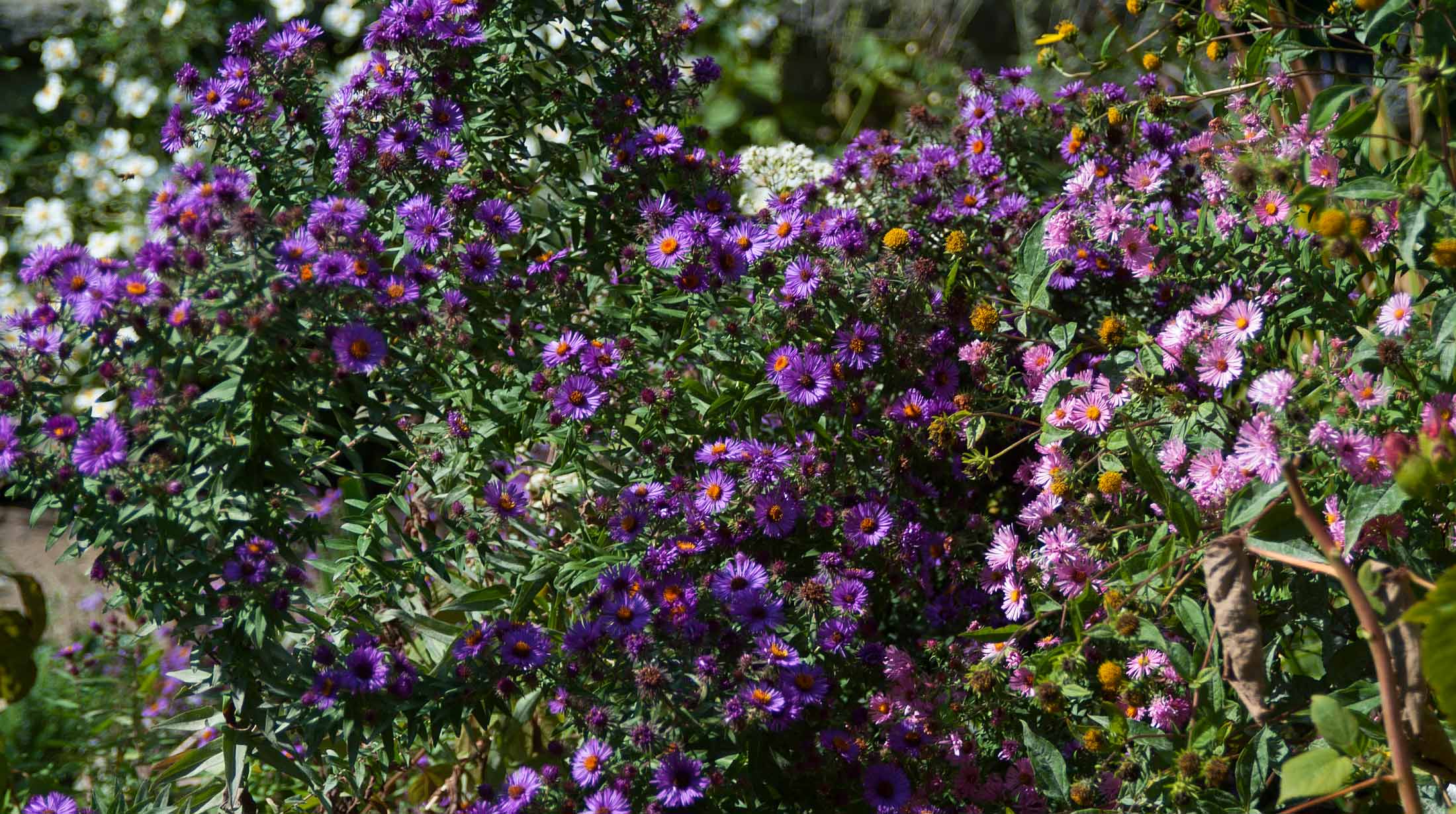 This compact, late summer to fall blooming perennial features aromatic foliage and showy, dark sky blue, daisy-like flowers that are reminiscent of an October sky—all on a plant that stays under 1 1/2 to 2' tall. Plant in full sun in average soil. Tolerates poor soils and drought. Attracts butterflies.
Photo © Paul g. Wiegman
---
Sweet Woodruff
(Galium odoratum)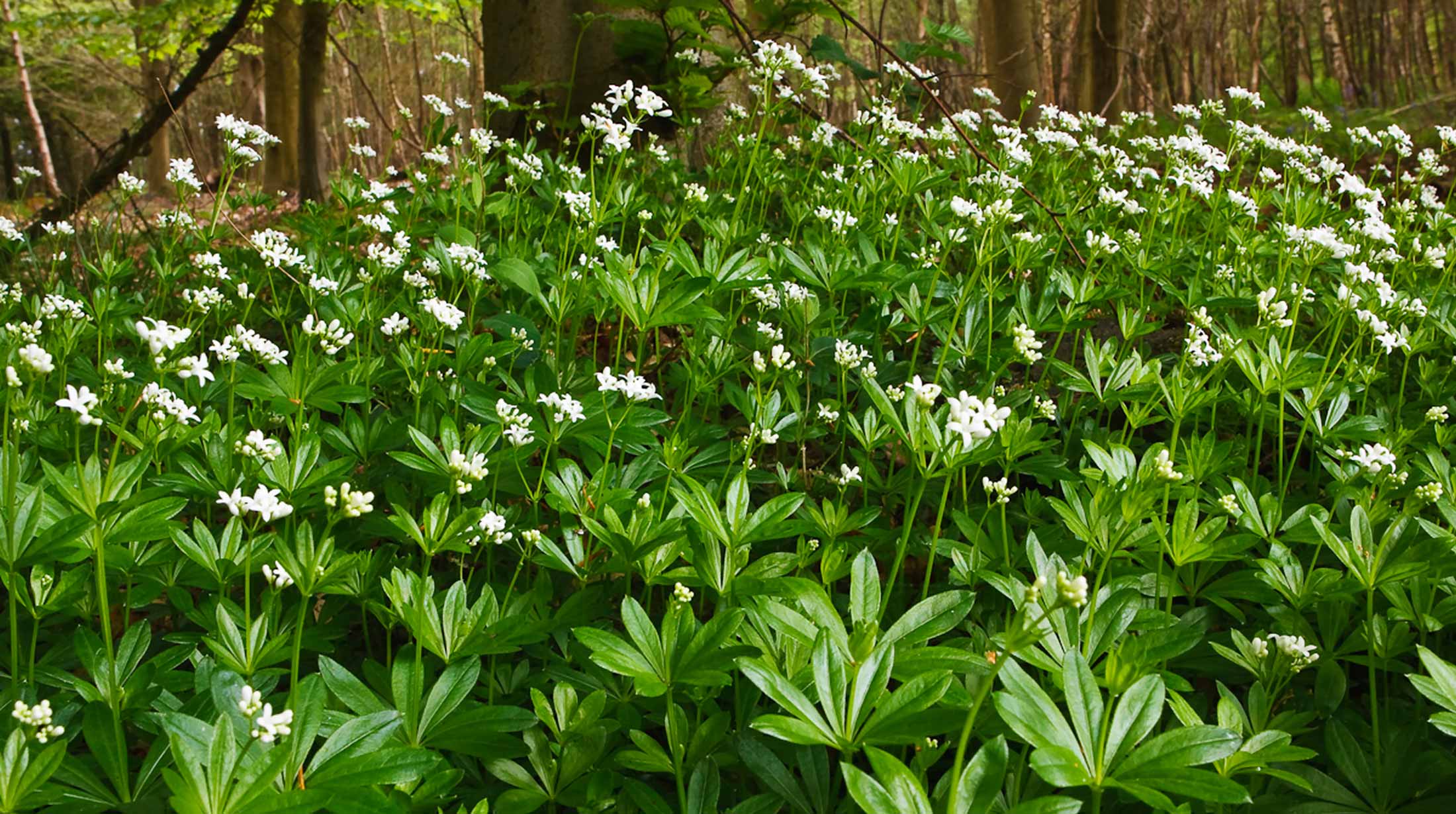 Sweet woodruff is a terrific deciduous, perennial groundcover for shade or part shade. It forms a thick mat of bright green foliage in tiered whorls about 4" tall, topped by dainty white flowers in late May and early June. This plant makes a great groundcover around trees and shrubs. Deer resistant.
Photo © Wild About Britain
---
Russian Sage
(Perovskia atriplicifolia 'Little Spire')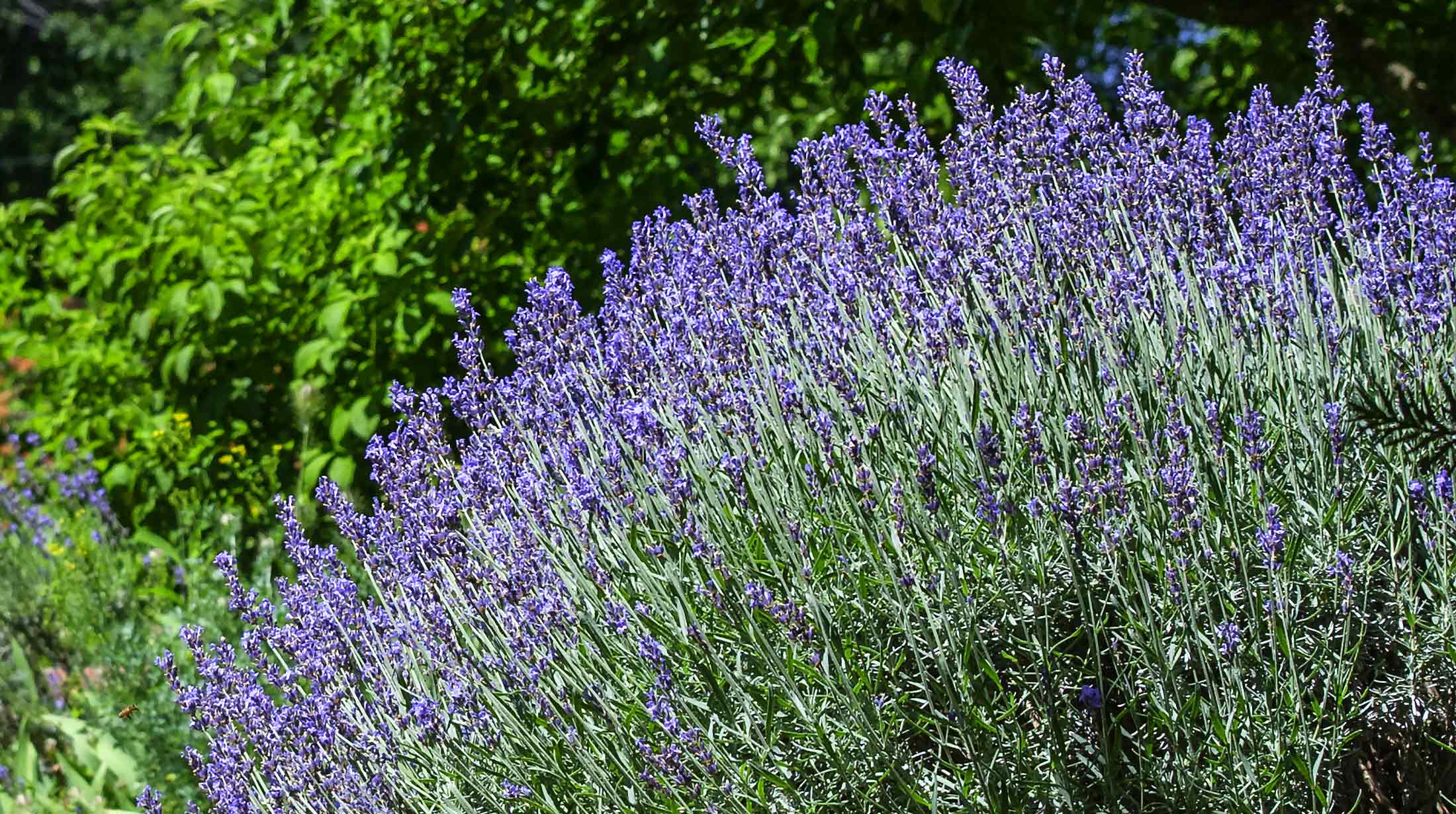 This semi-woody, upright perennial grows to be around 2' tall and has pungent gray-green leaves. Spikes of persistent light purple-blue flowers start blooming in mid- to late summer. Plant in full sun in well-drained soil. Deer resistant.
Photo © Paul g. Wiegman
---
Sweet Pepperbush
(Clethra alnifolia 'Sixteen Candles')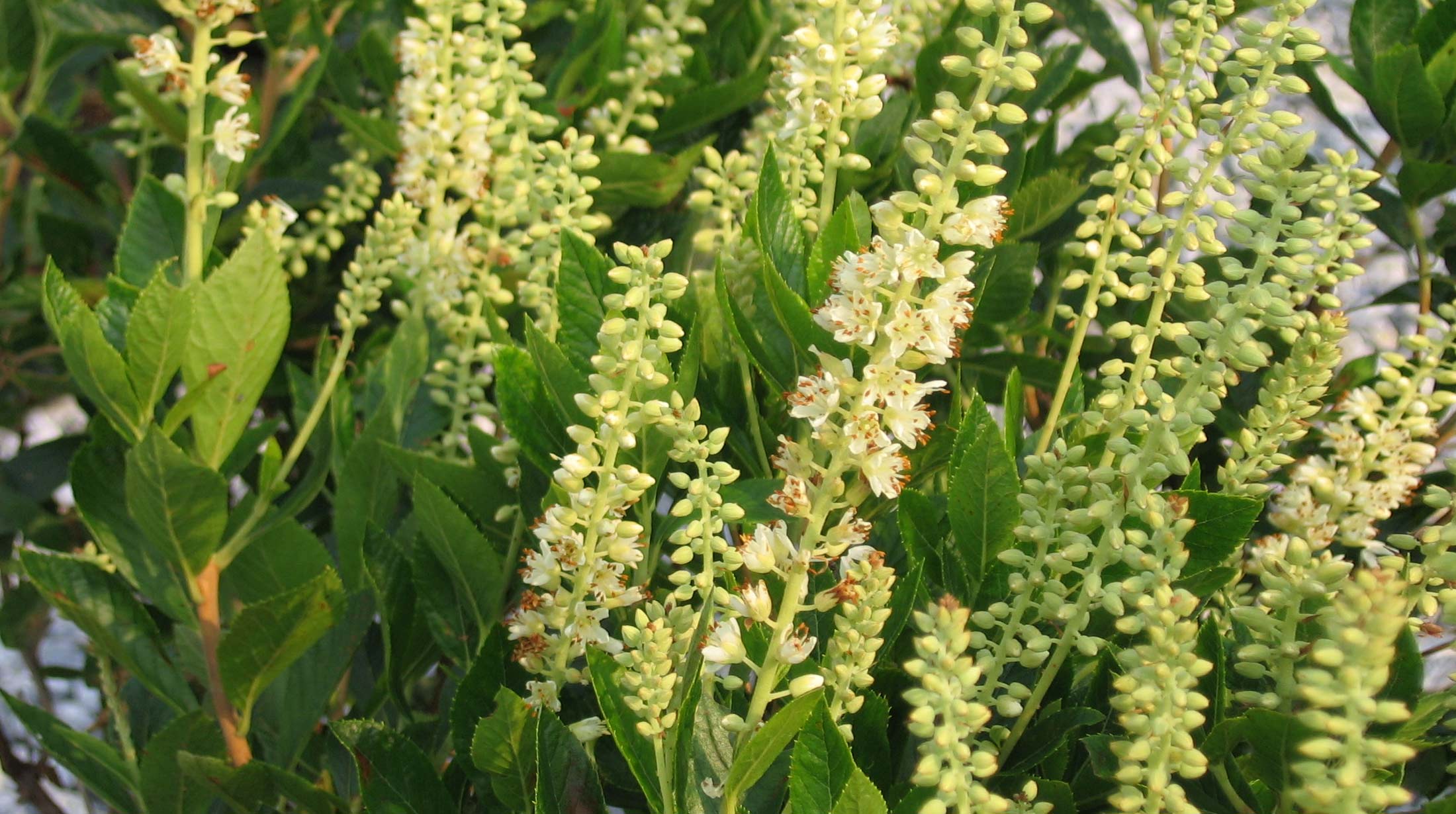 This improved selection of the popular Hummingbird cultivar has 6" upright fragrant white flowers that cover the plant in July and August. Excellent small, compact shrub for summer bloom; works well as a shrub border; and is a good plant for heavy shade and wet areas. Glossy, dark green foliage turns yellow in the fall. Attracts butterflies. Deer resistant.
Photo © Natural Landscapes Nursery
---
Redvein Enkianthus
(Enkianthus campanulatus)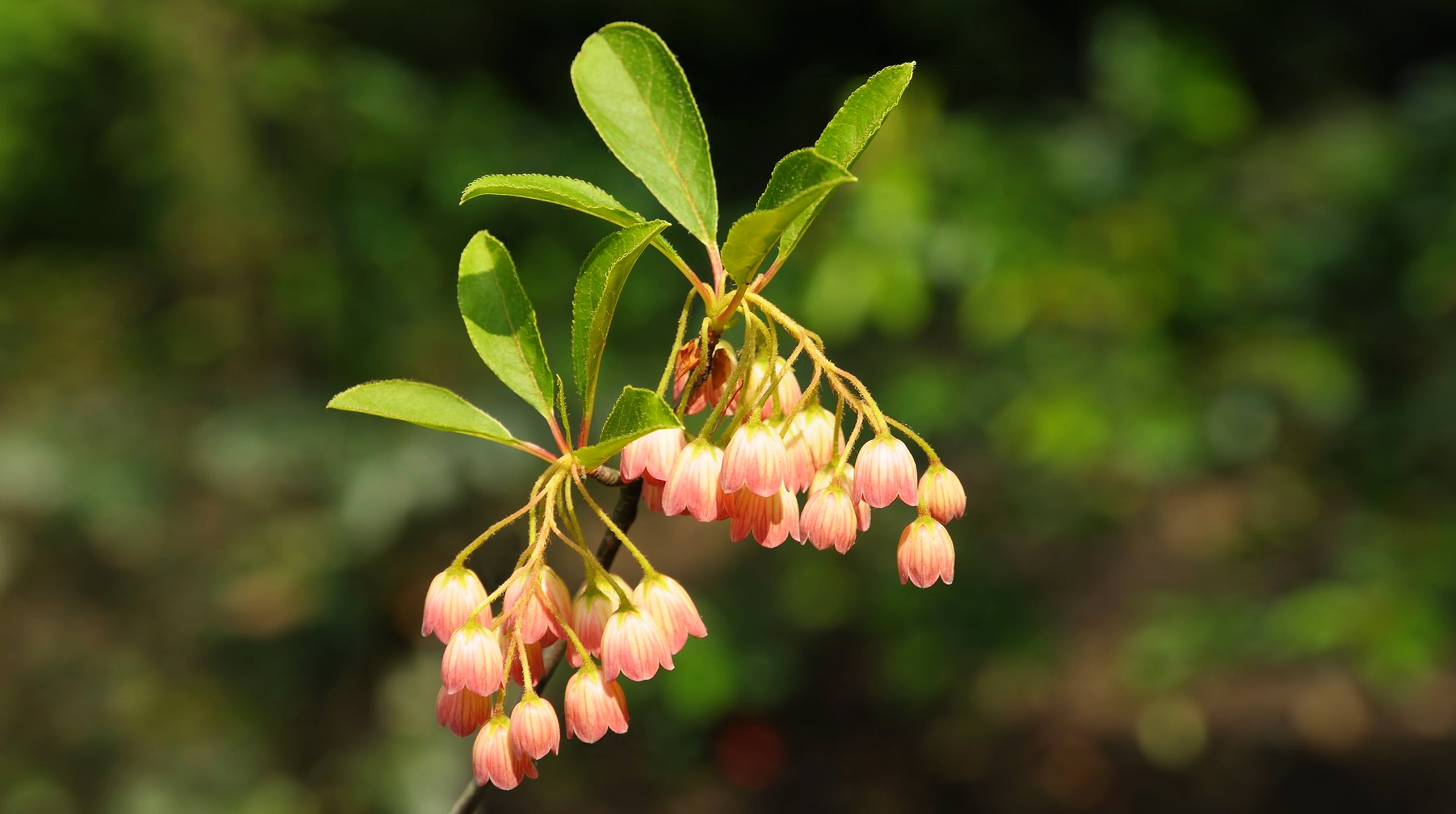 This narrow, upright shrub reaches 6 to 8' in height. Foliage turns brilliant yellow to orange and red in the fall and dainty, creamy white, bell-shaped flowers with red veins form in clusters in the spring. Grows best in full sun to part shade in well-drained, acid soil. Deer resistant.
---
Bush Clover
Lespedeza thunbergii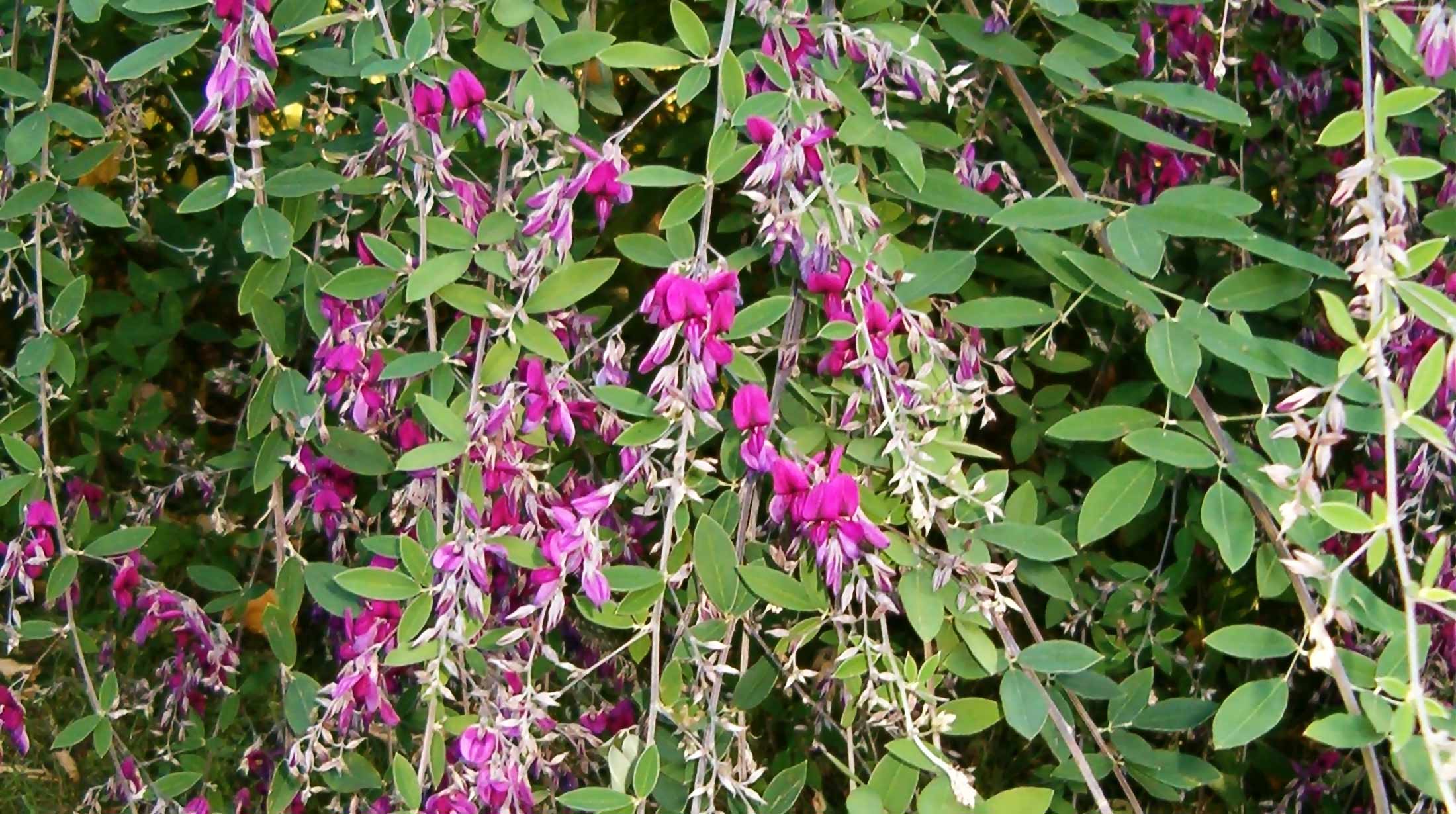 This arching, fountain-like shrub has blue-green summer foliage and outstanding rosy-purple flowers in late summer, making it a show stopper! Very easy to grow. Thrives in full sun and well-drained soil. Cut back to 6" in late winter before new growth appears. Deer resistant.
---
Cutleaf Stephanandra
(Stephanandra incisa 'Crispa')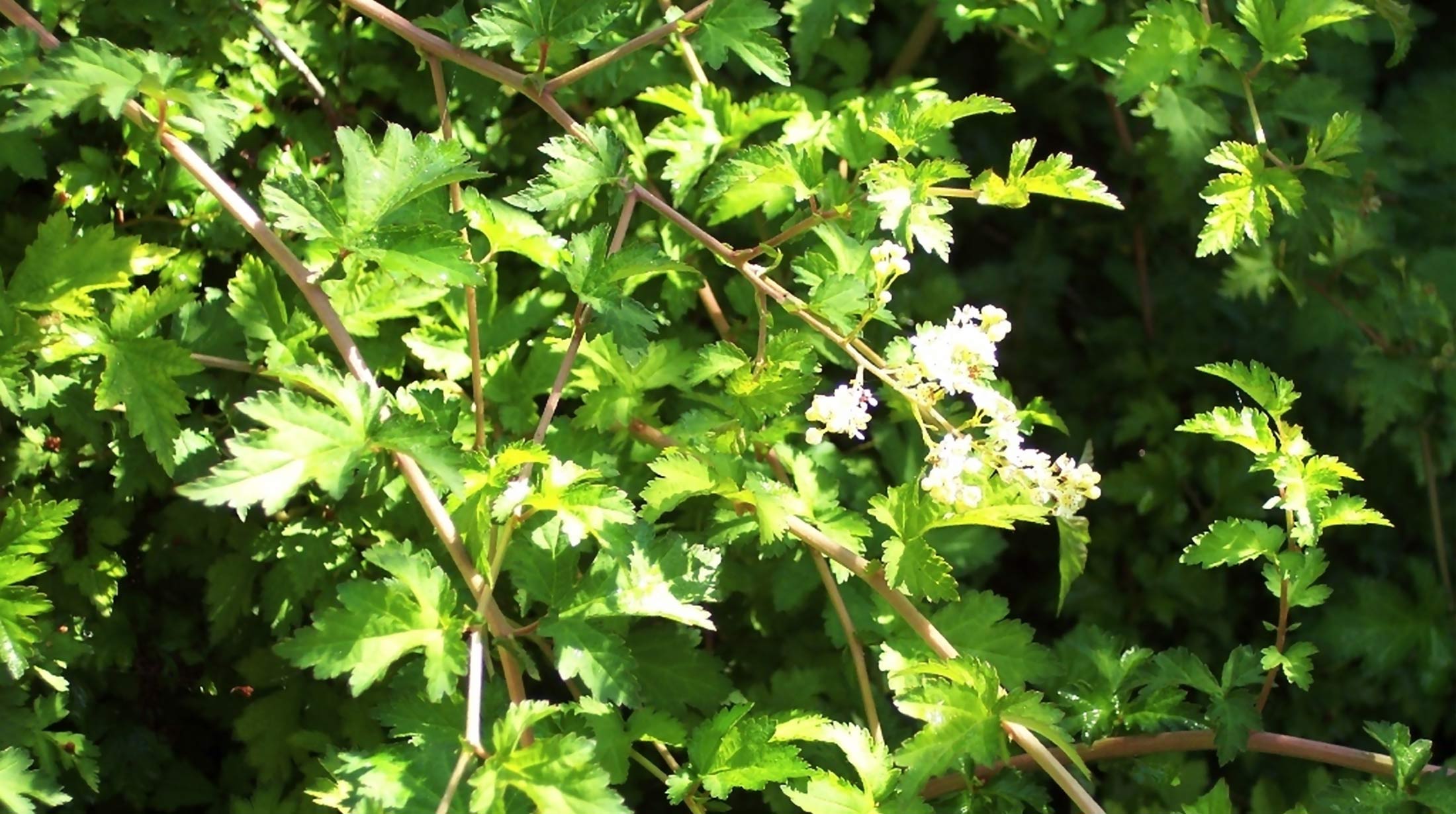 Graceful shrub with dense, fine- to medium-textured foliage, and wide-spreading and arching slender branches that form a mound. Produces a small, yellowish white flower. Plant in full sun to partial shade; prefers moist, acid and well-drained soil. This species could be used for low hedges, massing, screens, or in a shrub border. Deer resistant.
---
Eastern Redbud
(Cercis canadensis)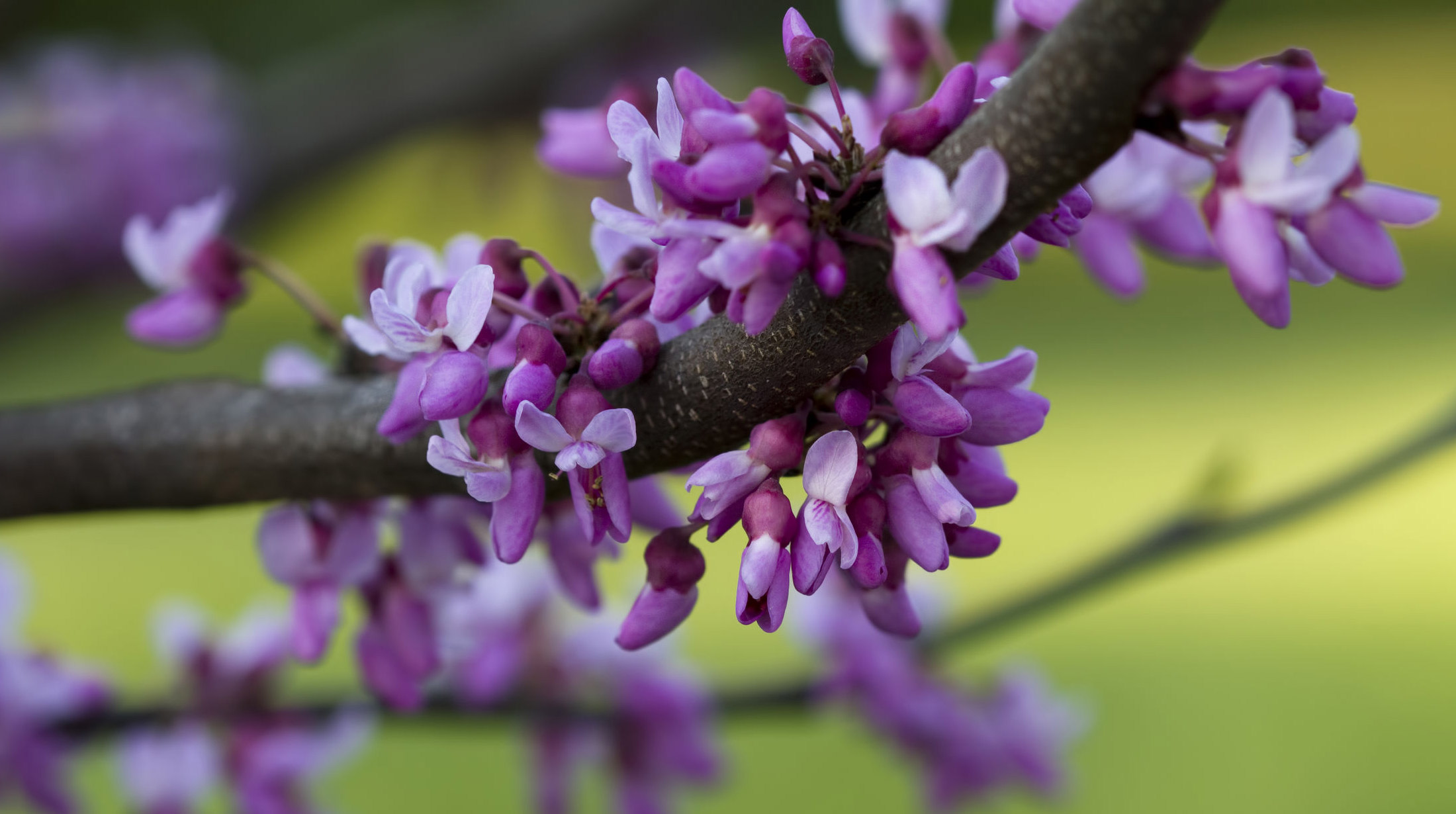 This native tree, often multi-stemmed, reaches 20 to 30' in height. Reddish-purple flowers bloom along the stems, starting at a young age. Performs well in full sun to light shade in average garden soil.
---
Sweetbay Magnolia
(Magnolia virginiana)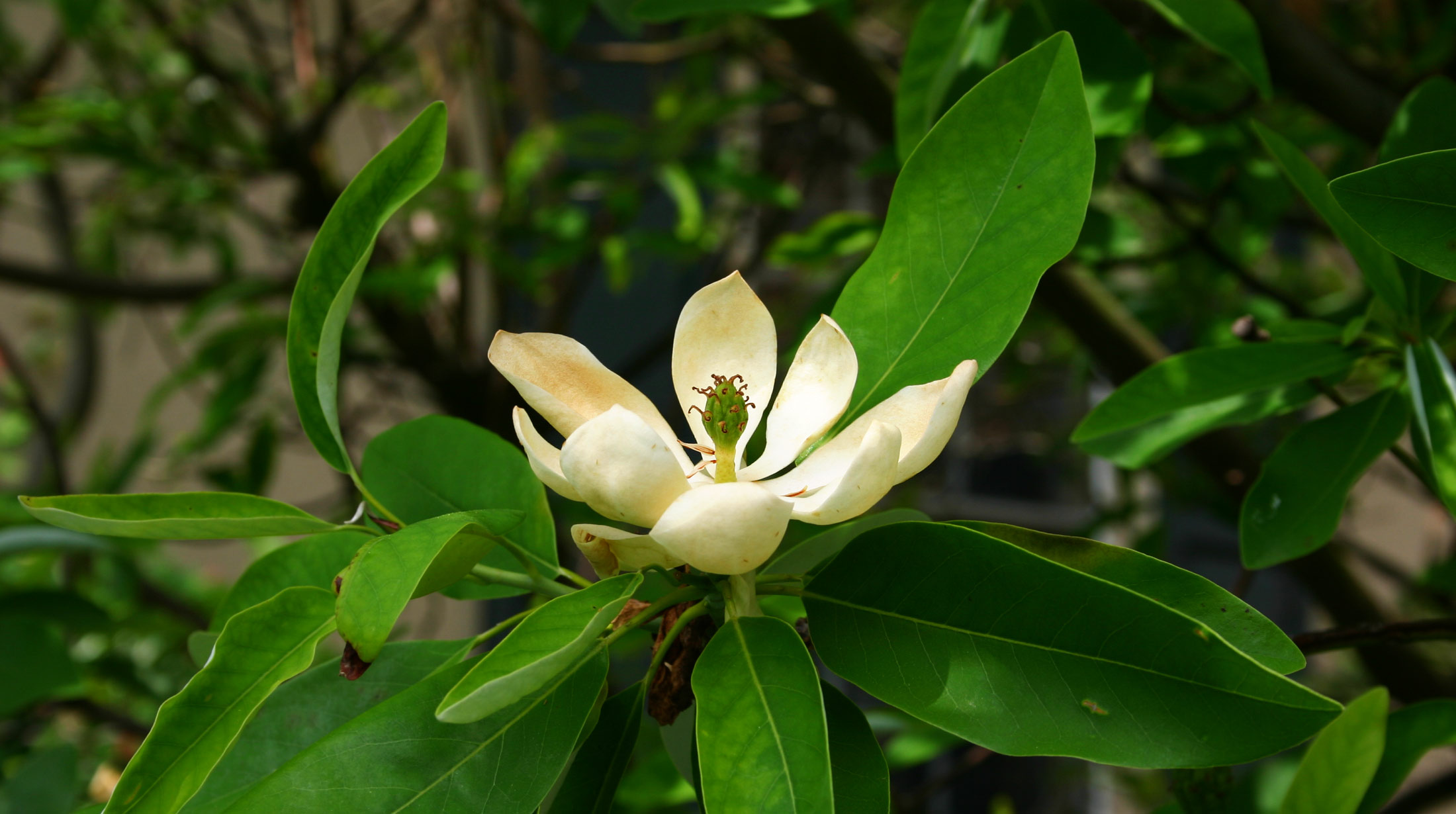 This upright 5 – 10-foot-high-and-wide spreading deciduous shrub features red-purple leaves and small white-to-pink flowers in late spring/early summer. Providing season-long interest, it can be grown in full sun to part shade in a variety of soils.
Photo © User: SBJohnny, WIkimedia Commons
---
Pawpaw
(Asimina triloba)
Interesting small, native tree with a short trunk and spreading branches that form a dense pyramid or round topped head; nice for naturalizing or placement along the water's edge; and a good host plant for zebra swallowtail butterflies. Purplish flowers are followed by edible brownish-black fruit which tastes similar to bananas and is high in vitamins A and C. Plant in full sun and moist, fertile, deep, and slightly-acidic soils. Deer resistant.
Photo © Scott Bauer
Photos © Paul g. Wiegman except where noted