2018 Top 10 Sustainable Plants
---
Trees
Japanese Stewartia
(Stewartia pseudocamellia)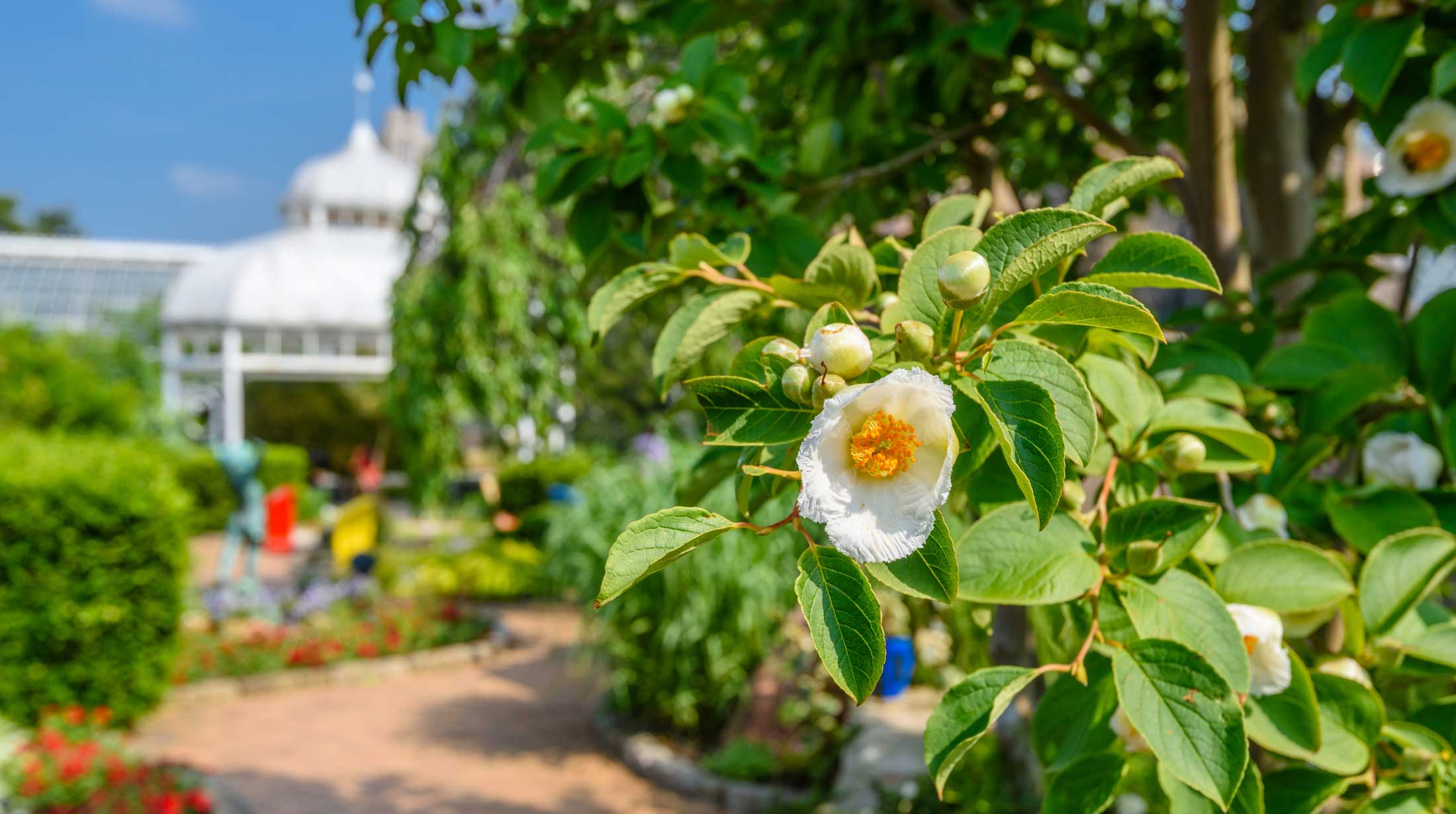 Japanese stewartia is grown as a multistemmed shrub around 12 feet tall or as a single-trunked tree that will eventually reach 40 feet. It is a wonderful choice for interest in every season. It has bright green foliage in the spring, white flowers in the summer, excellent orange-burgundy foliage in the fall and exfoliating reddish-brown bark in the winter that provides visual interest. It grows in full sun to part-shade and prefers medium moisture.
Photo © Paul g. Wiegman
---
Native Burr Oak
(Quercus macrocarpa)
The native burr oak is a magnificent shade tree growing 60 – 80 feet tall. The size and stature of this tree make it a great candidate for large open spaces. The acorns are covered with a burr, giving them a unique fringed appearance. Burr oak trees prefer full sun and are adaptable to a wide range of soil conditions.
---
Shrubs
Emerald Sentinel™ Eastern Red Cedar
(Juniperus virginiana 'Corcorcor' EMERALD SENTINEL)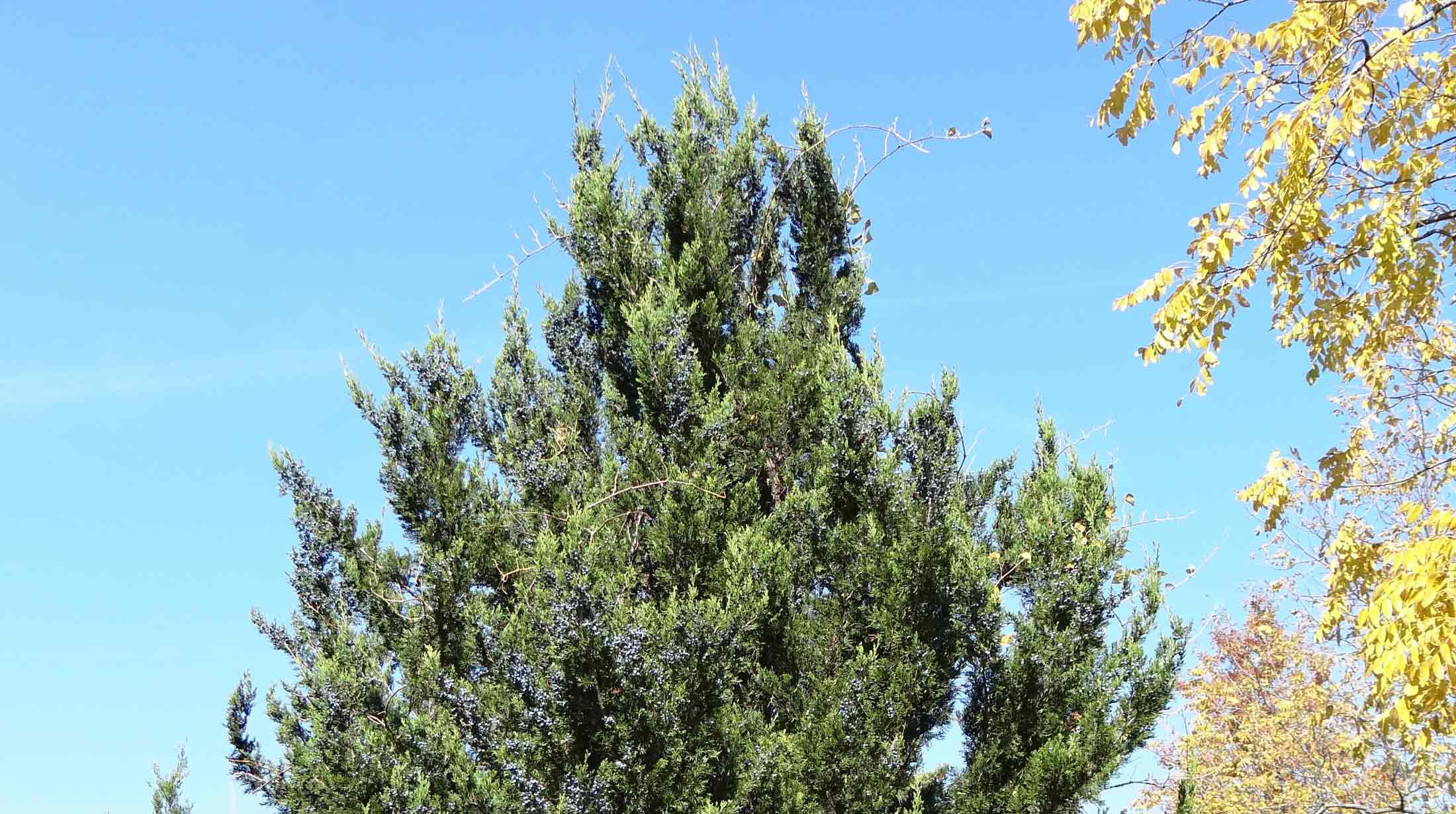 Eastern red cedar is an excellent choice for a screen, hedge or single specimen. Deer resistant and tolerant of poor soil, salt, wind and drought once established, it thrives in full sun. It has dark green needles and grows 15 – 25 feet tall by 6 – 8 feet wide. This native pyramidal shrub produces deep blue berries in the winter that are an important food source for birds.
Photo © Laurel Voran
---
Korean Spice Viburnum
(Viburnum carlesii 'Compactum')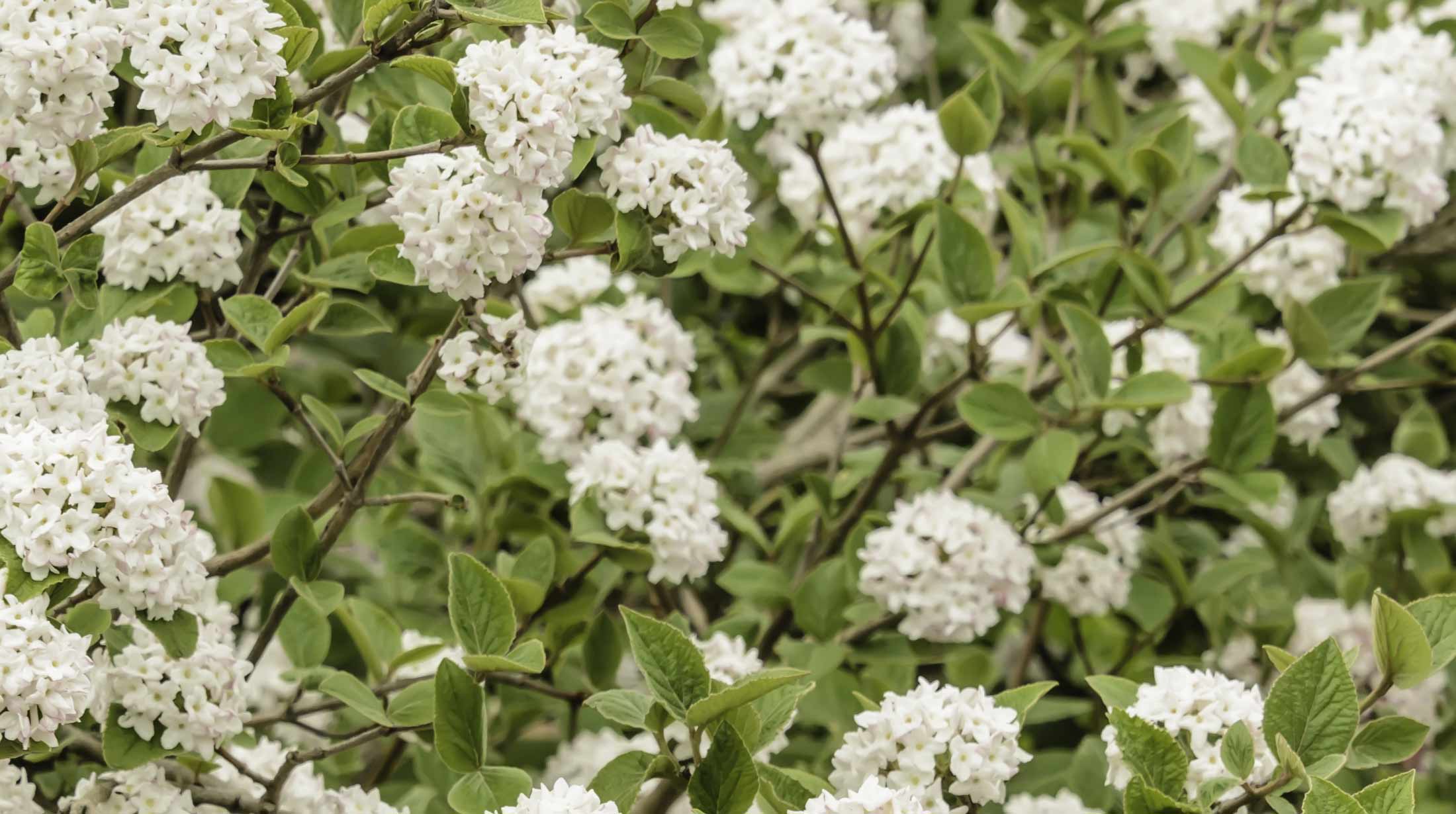 Korean spice viburnum is known for its extremely fragrant pinkish-white flowers that bloom in the spring. V. carlesii 'Compactum' is smaller than the species, growing to a maximum height of 4 feet. This shrub also provides autumn interest with brick red foliage.
---
Smooth Hydrangea
(Hydrangea arborescens 'Annabelle')
Smooth hydrangea is a deciduous native shrub that needs bright shade and medium water. 'Annabelle' is a naturally occurring cultivar that was found in the wild near Anna, Illinois. It produces significantly larger white flowers than the straight species and blooms for two months in the summer. Smooth hydrangea has a rounded habit and grows 4 – 6 feet tall.
Photo © Theendup
---
Spicebush
(Lindera benzoin)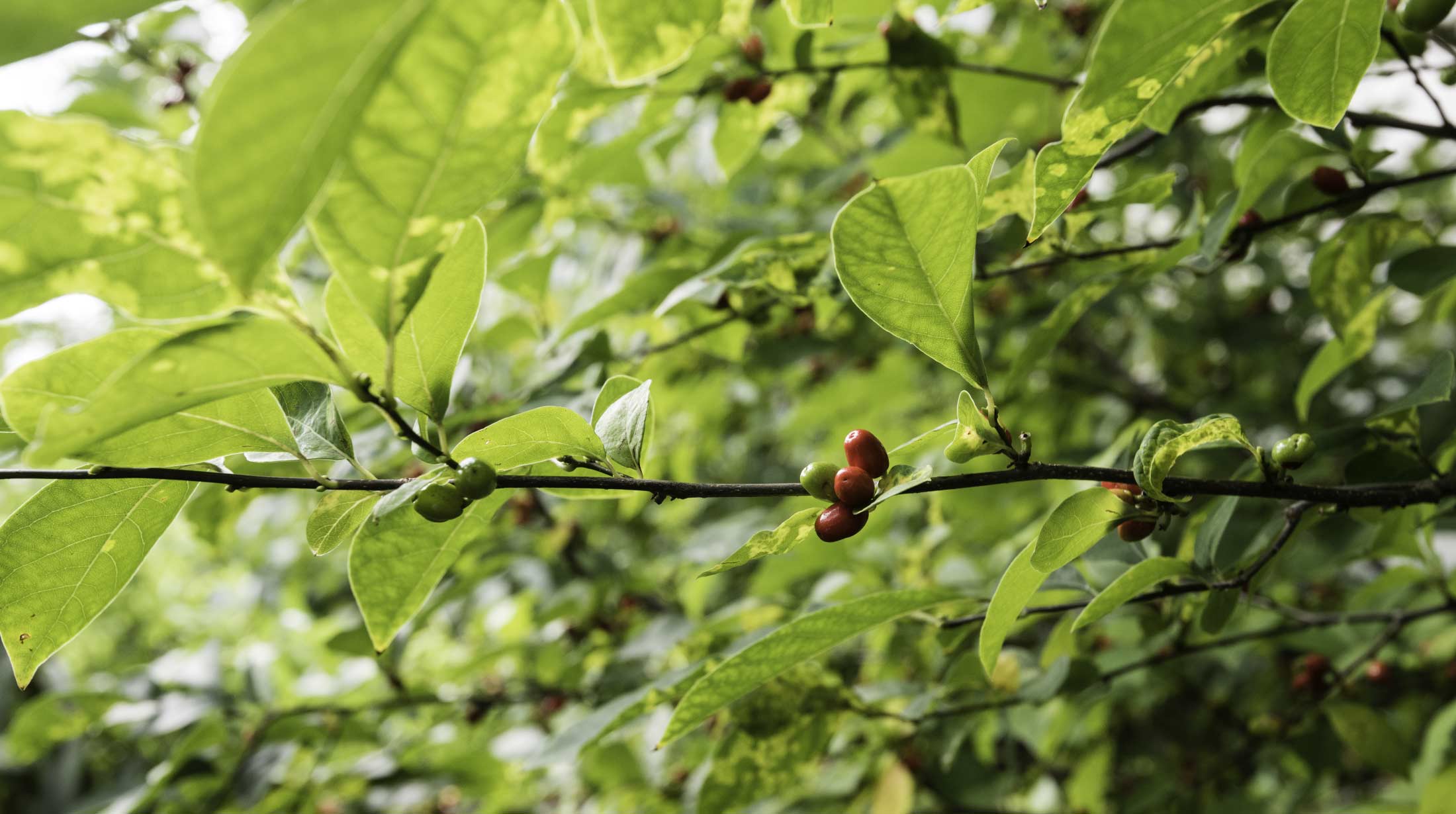 This is a great native plant for supporting local wildlife! The leaves of the spicebush serve as a food source for the spicebush swallowtail butterfly caterpillar. Male and female flowers are produced on separate plants. If pollinated, the female flowers produce large drupes, which are attractive to birds. The leaves are aromatic when crushed and change from light green to yellow in the fall.
Photo © Paul g. Wiegman
---
Perennials
Anise Hyssop
(Agastache foeniculum)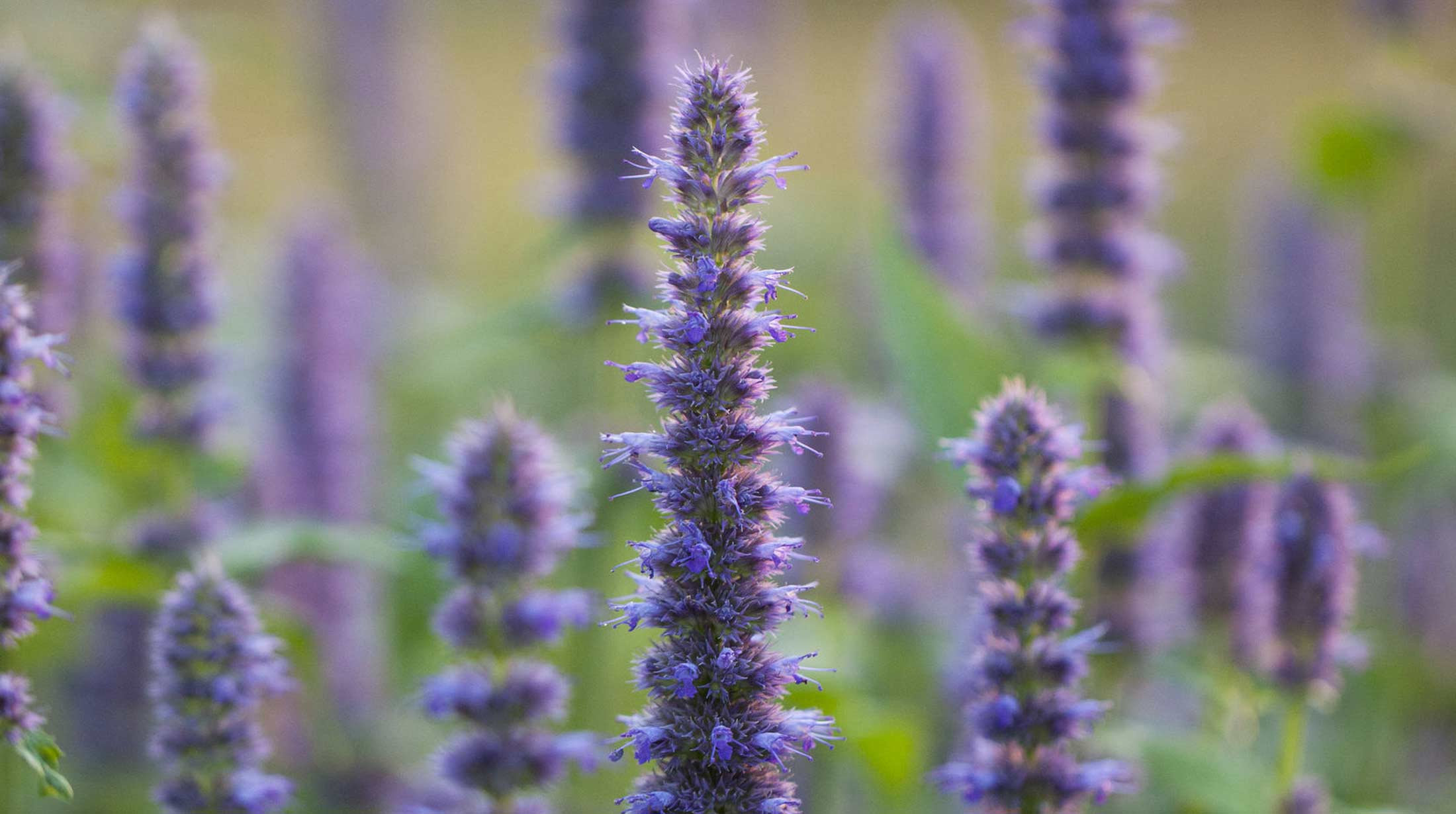 Anise hyssop provides beautiful lavender blooms in late summer. This clumping native perennial grows 2 – 4 feet tall and thrives in full sun and a variety of soils. Bees, hummingbirds and butterflies are all attracted to the nectar of anise hyssop. The aromatic leaves can also be used in herbal teas.
Photo © Fotomem
---
Black Cohosh
(Actaea (formerly Cimicifuga) racemosa)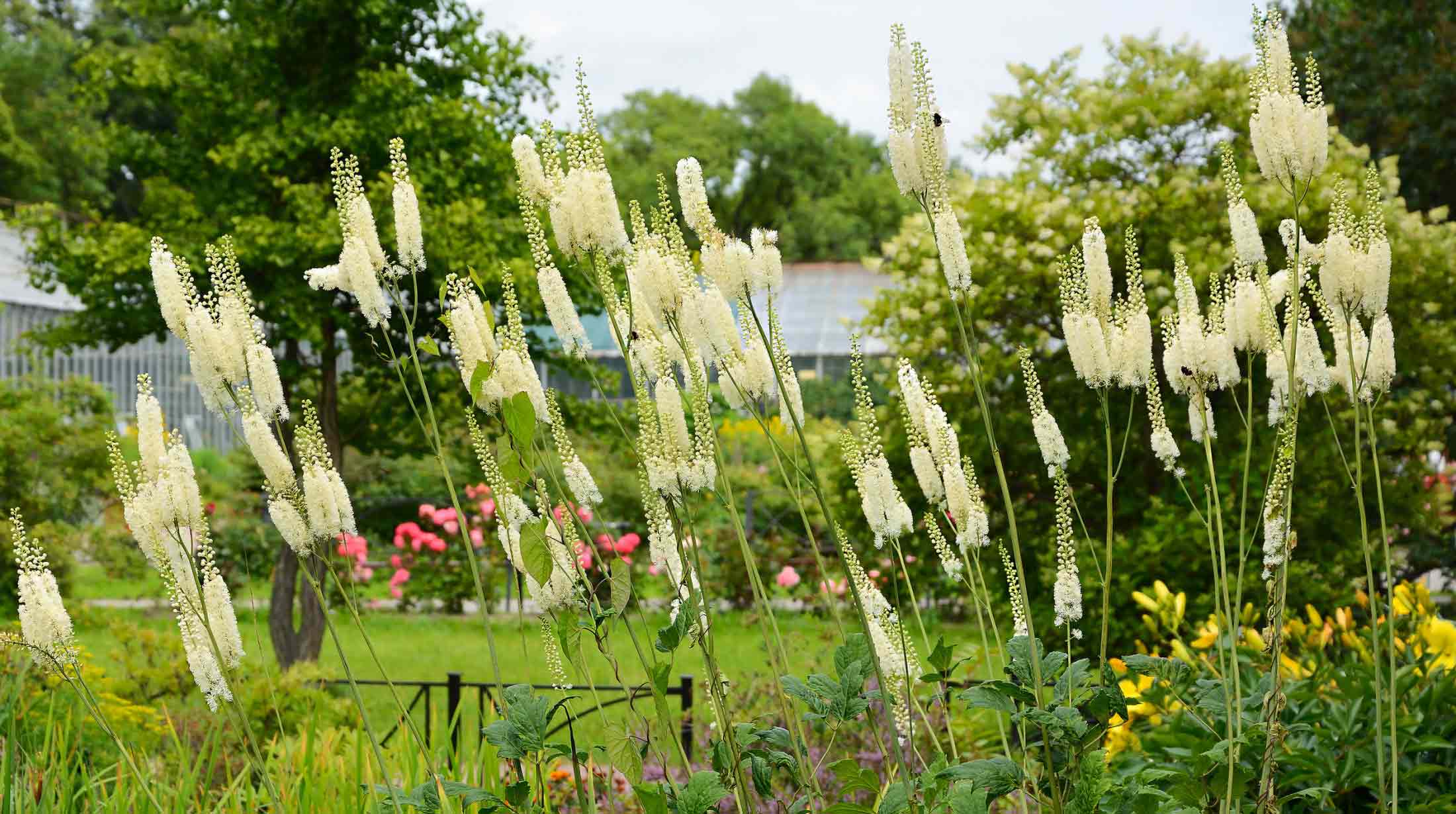 Black cohosh thrives in moist shade. It is a great choice when you want to add height to your shade garden, as it grows 4 – 6 feet tall. Upright, white blooms open in June – July and have a pleasant fragrance. Black cohosh is native and known to be deer and rabbit resistant.
Photo © Olga Ostroukhova
---
White Turtlehead
(Chelone glabra)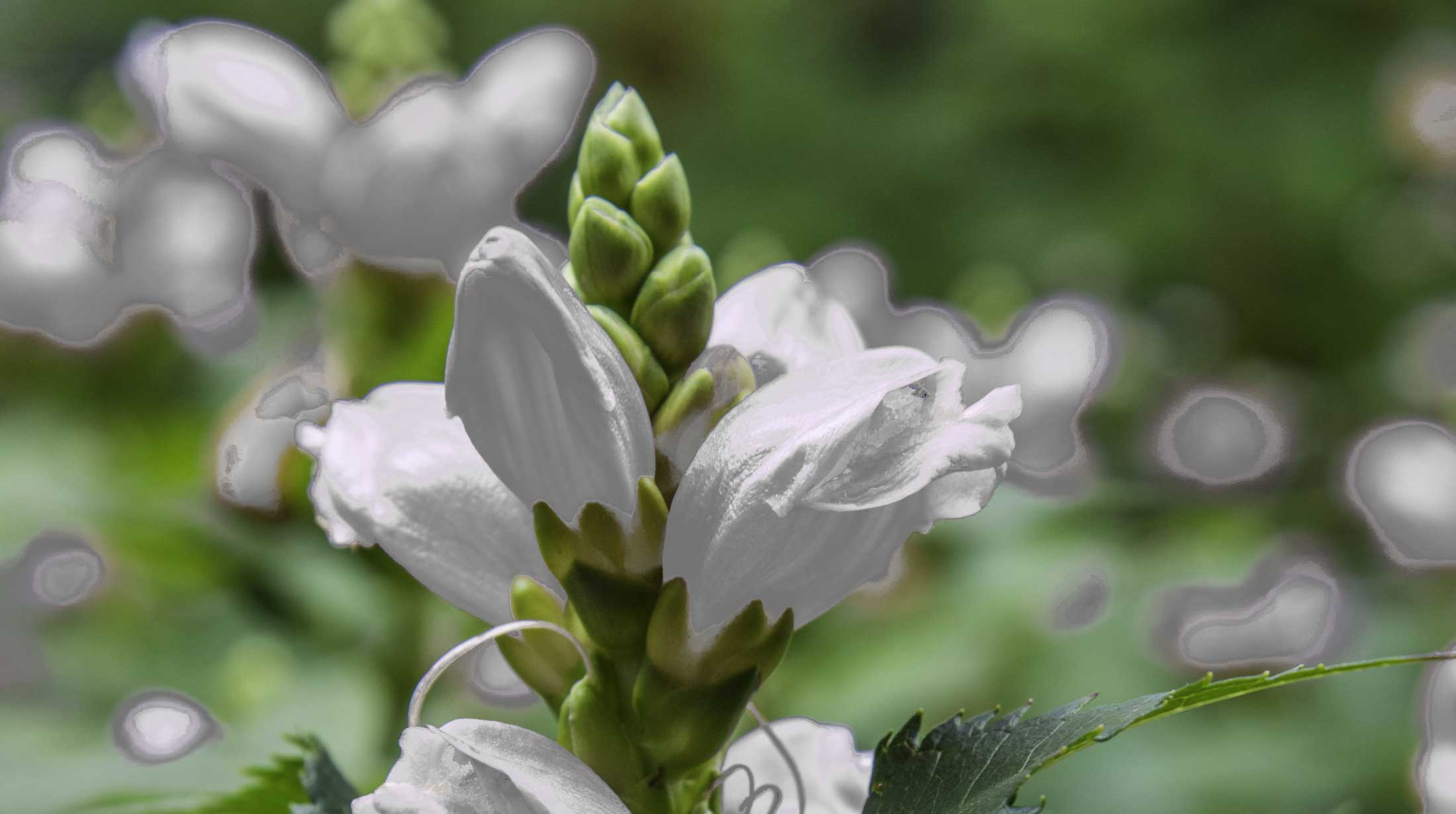 White turtlehead is the perfect native perennial for a shady, wet spot. Its white, turtlehead-shaped flowers appear from August through October. This perennial slowly spreads by rhizomes and grows to a height of 2 – 3 feet.
---
Pennsylvania Sedge
(Carex pensylvanica)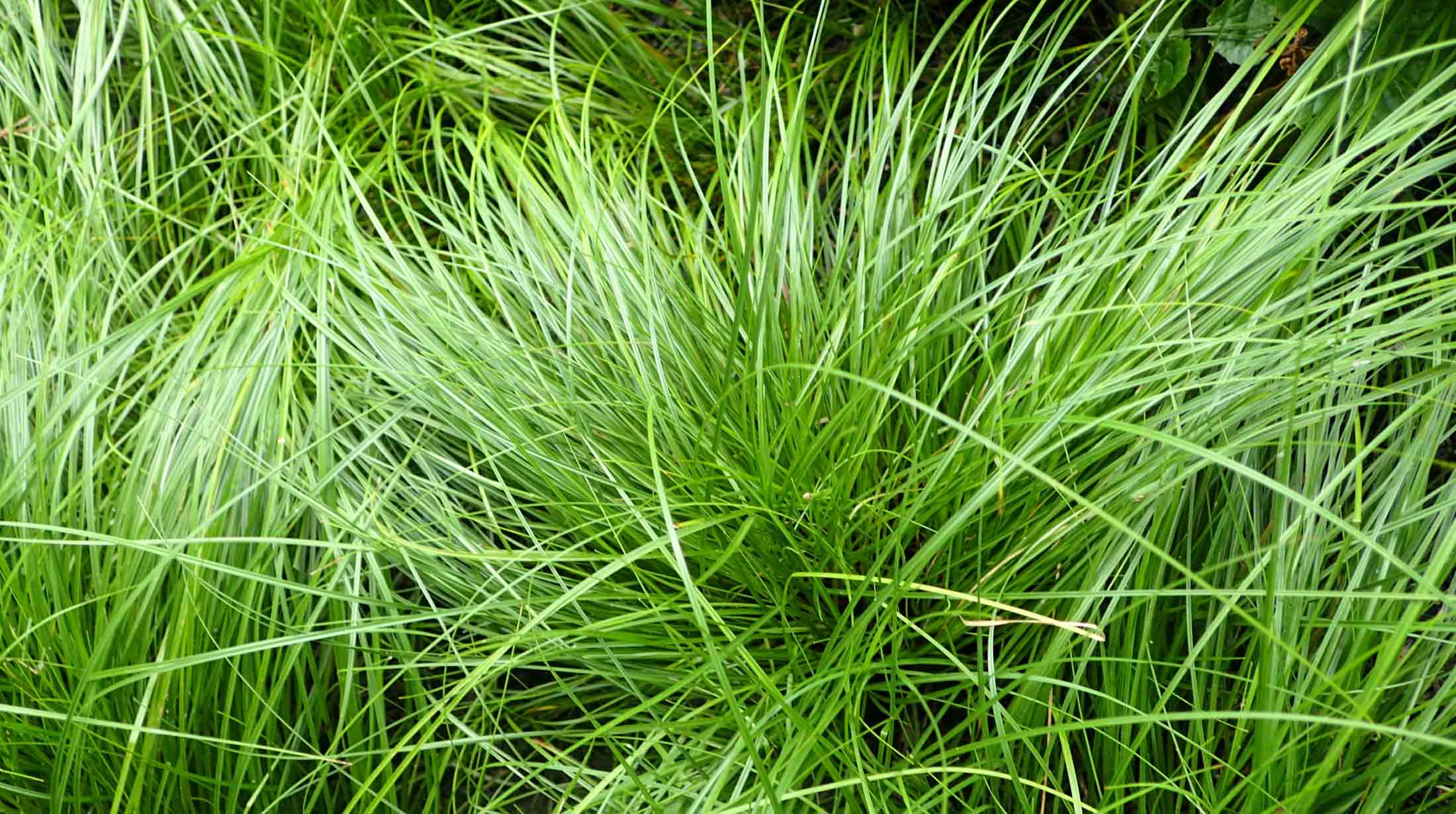 One of the most versatile groundcovers, oak sedge performs well in full sun to part shade. It prefers drier soils and will even survive well amongst tree roots. It should be cut back every spring before the new growth begins to maintain a neat appearance. This native plant is great for dry shade.
Photo © Krzysztof Ziarnek, Kenriaz