Welcome to the Troll Crossing, where the trolls you make come to introduce themselves!
Here at the Troll Crossing, all the trolls you've sent to Phipps through our Make Your Own Troll challenge get a chance to say hello and show off their unique features. Scroll down to see all the trolls we've received so far, and stay tuned for updates as more trolls arrive!
Have you sent your troll yet? We're still accepting entries!
---
Crystal
Created by Evelyn, Age 6
"My troll's name is Crystal. Her favorite color is purple and she eats lots of crystals. She lives inside of a giant crystal. Her hobbies include searching for crystals and making friends."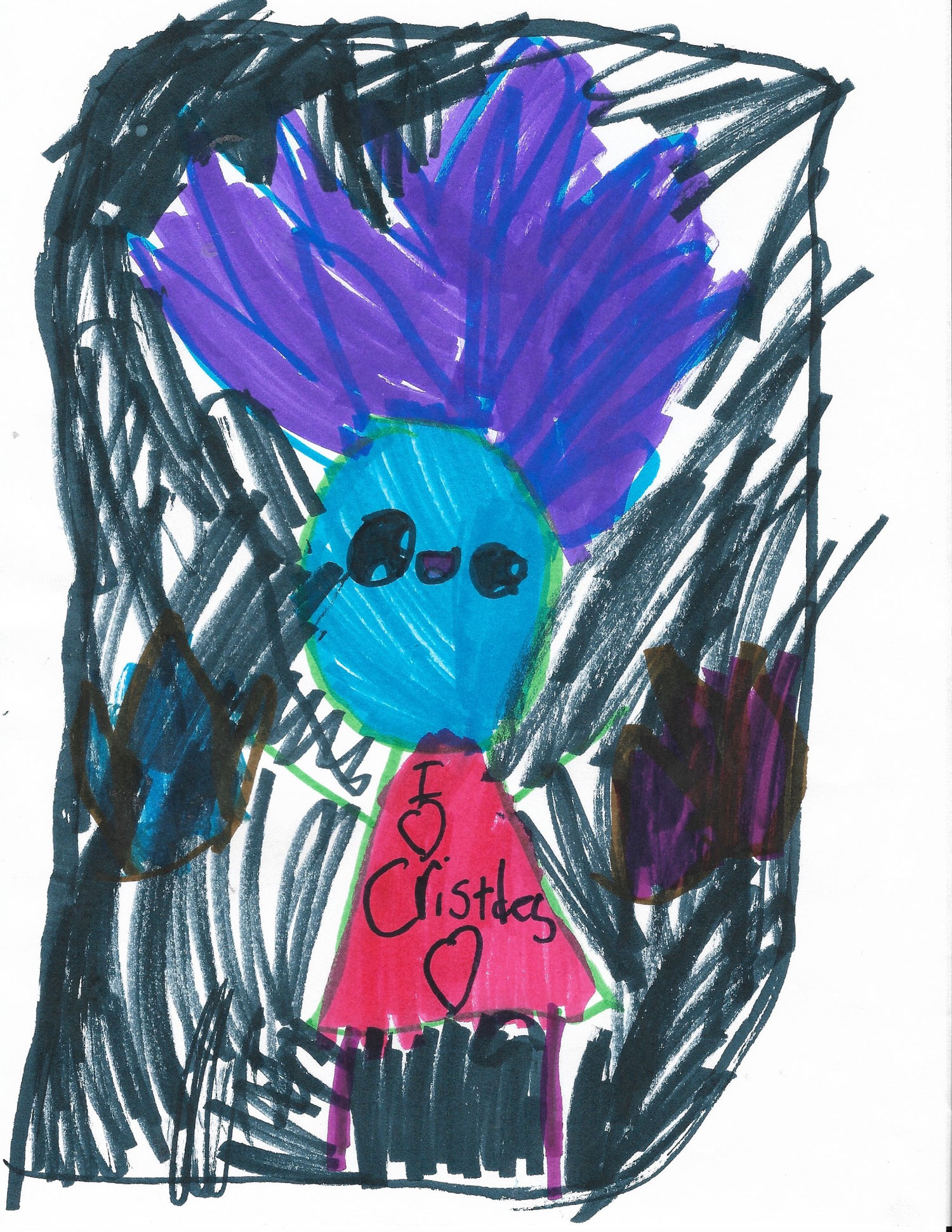 ---
Cupcake
Created by Rose, Age
"My troll's name is Cupcake. Her favorite color is pink and she eats lots of cupcakes. She lives in Cupcake World. She enjoys making new friends and eating rainbow sprinkles."