The BETA (Biophilia Enhanced Through Art) Project is an inspiring collection of art at the Center for Sustainable Landscapes (CSL) that includes paintings, sculptures and more. Showcasing the work of more than 20 local, national and international artists, it takes the CSL experience to a new level of sensory immersion, enhancing and restoring bonds between people and the natural world. To delve deeper into this collection, take a look at our official exhibit guide and case study. Phipps members may also take a guided tour of the CSL to see pieces not currently on public display.
---
Video
Explore the BETA Project and hear from its creators in the short video below:
---
Resources
---
Select Installations
6|6|3 Rings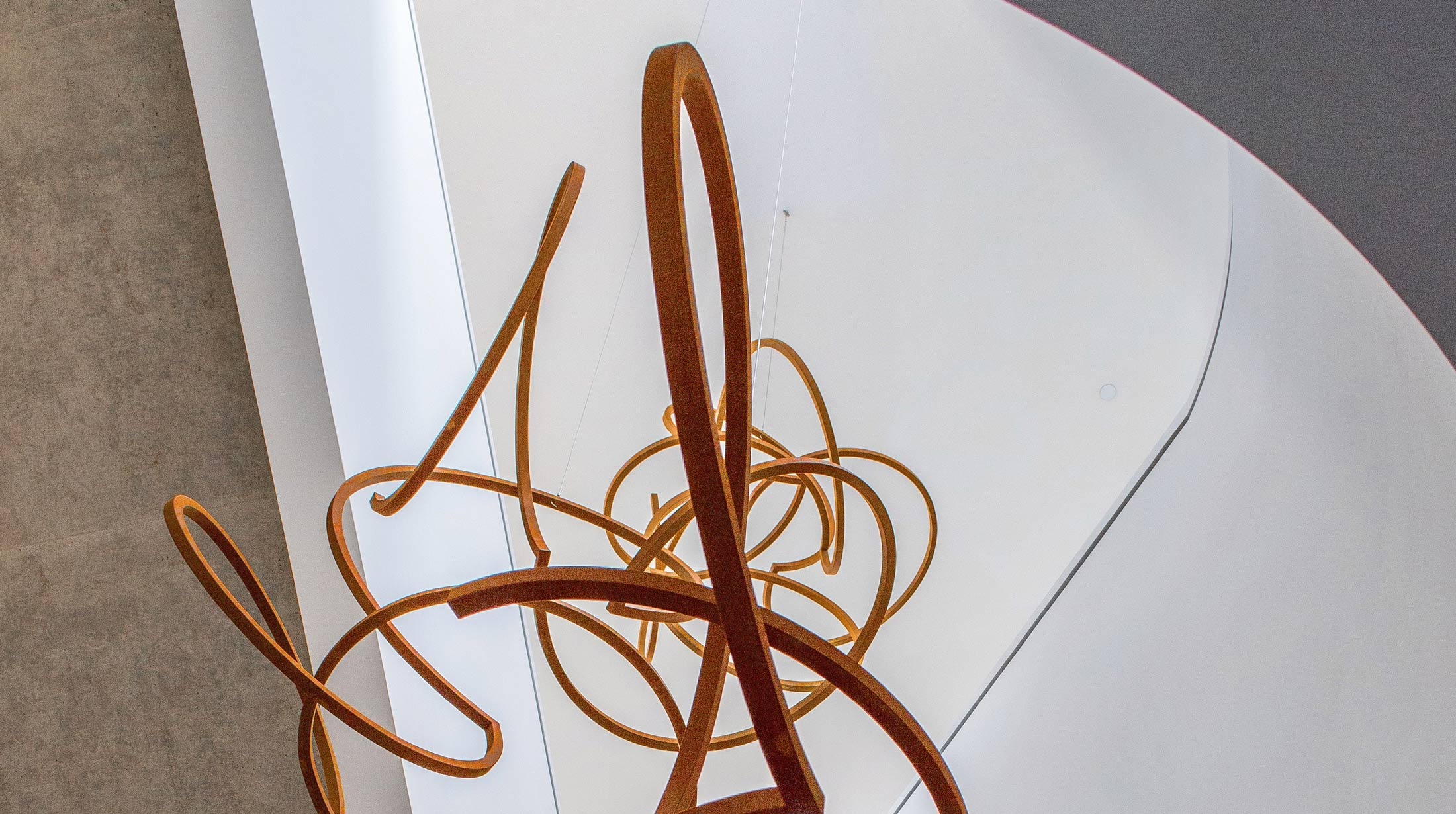 Featuring highly ordered geometric forms, artist Dee Briggs' ceiling mounted steel sculpture creates an unexpected rhythmic space containing limitless perceptual contradictions: three-dimensional patterns that are at once familiar and foreign, heavy forms that imply weightlessness, and delightful spatial experiences. In this piece, created in her studio in Pittsburgh, line teases out plane and plane carves out volume. It can be found in the CSL atrium.
---
Held in Waves of Suspension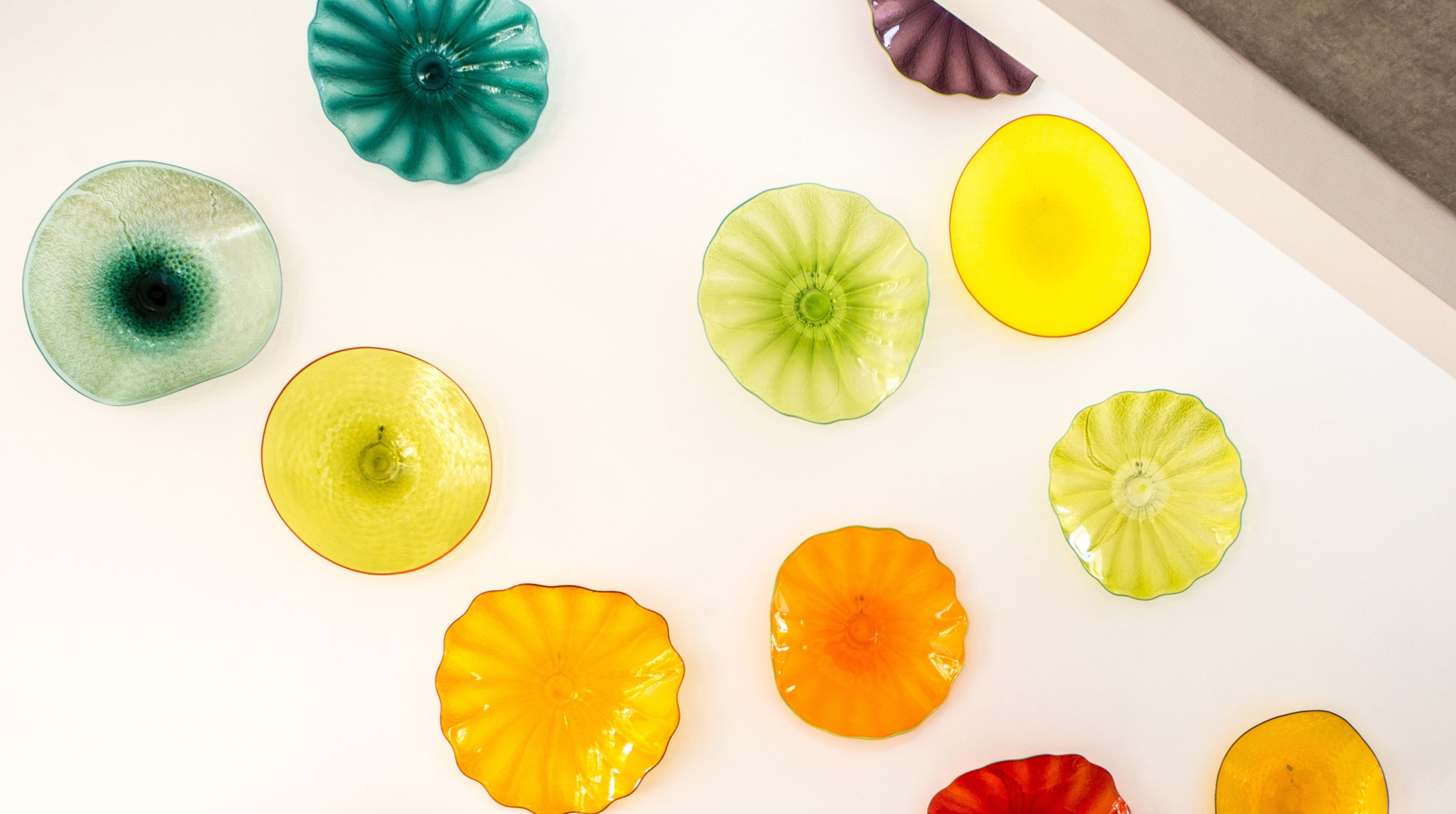 Through a wall of mounted glass sculpture referencing blooming flowers, local artist Drew Hine accentuates the feeling of energy and growth in the CSL atrium.
---
Of Earth and Sun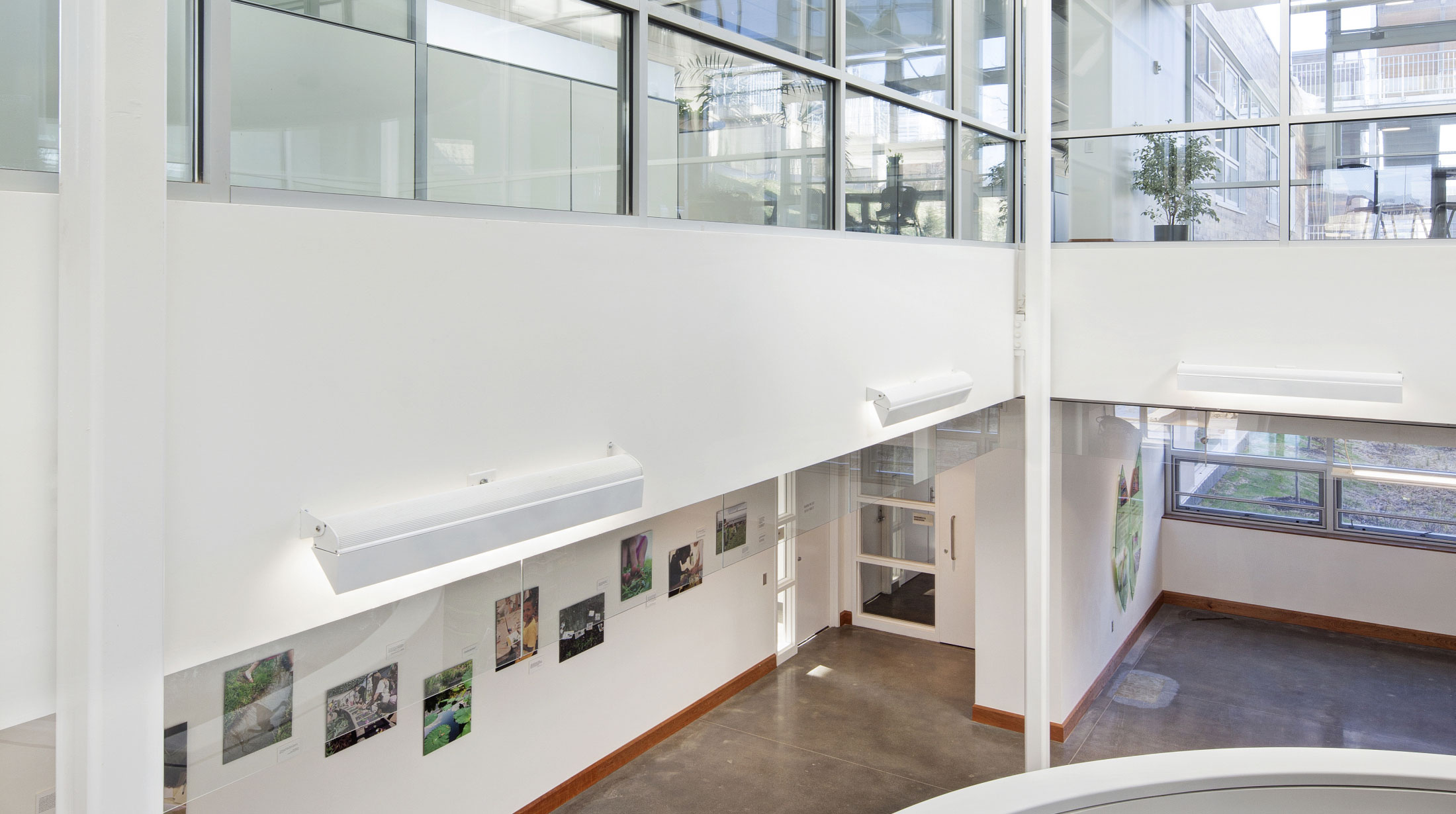 "Of Earth and Sun," a sound art installation created specifically for the CSL, is a dynamic piece composed from sounds recorded locally by artist Abby Aresty that evolves with the seasons, the weather and the time of day. Listen to a sample below:
---
Windbell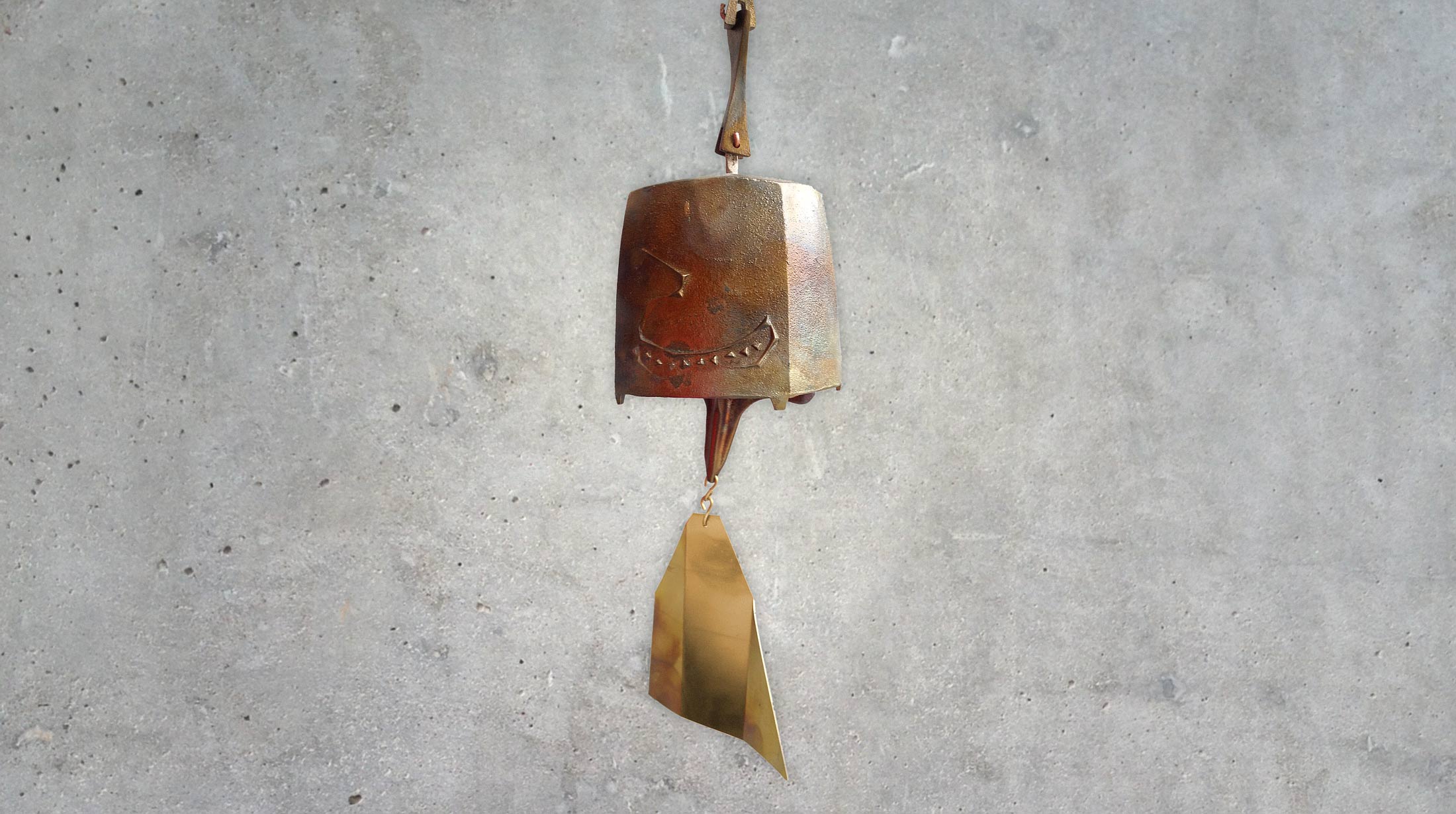 Windbell by Paolo Soleri offers the multisensory experience of sound vibration as visitors enter or leave the CSL's third floor green rooftop garden. The bell and its rich natural beauty are gentle reminders of the transition of movement, allowing for an awakening of the senses and awareness of physical space. The bell and its bronze components are steel brushed for a lustrous finish and burnished with a torch in order to bring out metallic bronze highlights, varying from colors of gold to iridescent shimmers of blues and greens.
---
Blue Lizards, Brown Lizards
An avid gardener, international artist Hans Godo Fräbel is continuously inspired by nature and the world around him, designing glass botanicals and interpreting the essence of plant life through the magic and irresistible beauty of glass. Look for these pieces on the first floor of the CSL.
---
Reclaimed Wood Table
Local artist Jason Boone strives to see and acknowledge the energies embodied by an object from growth and production to refinement or manipulation. He has a particular affinity for materials that contain such energies, such as pieces of wood with fine grain lines that mark years in the lives of trees, and reveals them through his art, making contrasts and connections between unique personalities. This table, made from reclaimed wood, is located on the first floor of the CSL.