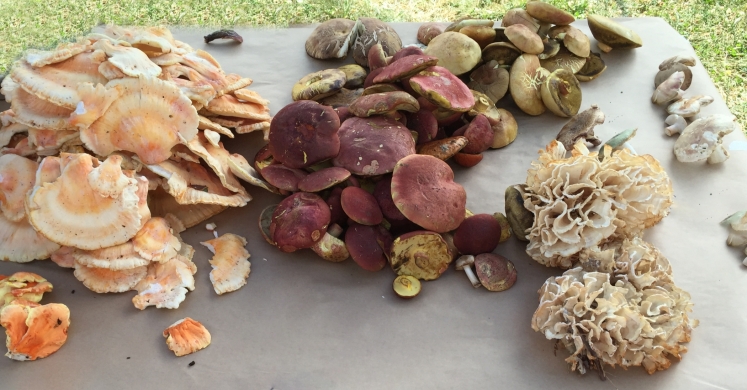 At The Market: Mushrooms For Life
At the Mushrooms for Life tent, tables brim with pungent delights. Maitake and chanterelle varieties boast a rich, beefy flavor, while oyster varieties — blue, king, and fluffy yellow — lend their velvety texture and delicate flavoring to soups, salads or entrees. The voluptuous orange flesh of a chicken of the woods mushroom flakes appealingly like its namesake and makes a hearty, filling meat substitute. And just a shaving from the vivacious black trumpet can transform everyday cheeses and sauces into aromatic masterpieces. Although mushrooms sometimes get a smelly reputation, the Mushrooms for Life booth is full of so many luscious scents and exotic flavors that everyone is sure to find something to love.
Vist Mushrooms for Life at the Green Market at Phipps Wednesdays from 2:30 – 6:30 p.m.