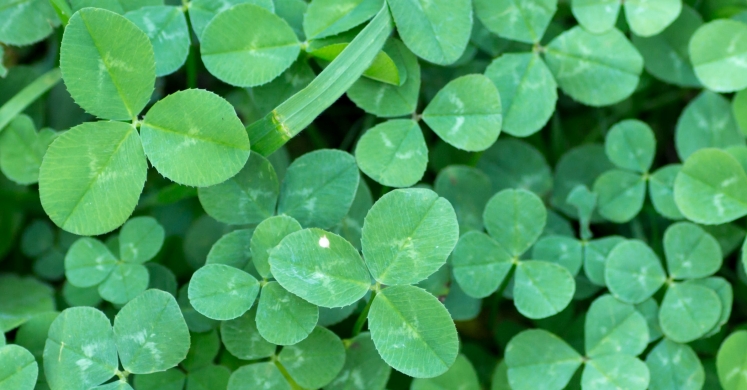 #bioPGH Blog: Clover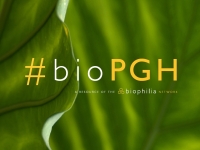 A resource of Biophilia: Pittsburgh, #bioPGH is a weekly blog and social media series that aims to encourage both children and adults to reconnect with nature and enjoy what each of our distinctive seasons has to offer. From the best times to plant seasonal flora and enjoy their peak blooms, to astronomical events and creatures to keep an eye and ear out for, Phipps will keep you in the know with what's going on in our environment!
Pittsburghers of all ages and backgrounds came together adorned in green, shamrock laden attire this past Saturday to celebrate the Irish culture at the second largest St. Patrick's Day Parade in the United States. Shamrocks continue to decorate offices and store-fronts across the city long after last weekend's festivities have come to a close, however, as the official St. Patrick's Day is today, March 17! Have you ever wondered why shamrocks, otherwise known as clovers, became the national symbol of this holiday? St. Patrick, the patron saint of Ireland, used the shamrock as a means to explain Christianity throughout Ireland and today it is the best recognized symbol of the Irish. The 'Irish shamrock' that is most frequently portrayed and referenced is actually believed to be the white clover, Trifolium repens. White clover is a herbaceous perennial of the genus Trifolium, which roughly translates to "three leaf," in the pea family Fabacea, and is easily grown in a variety of soil types in full sun or partial shade. It also happens to be a very popular food source among many pollinators, especially honey bees. In addition to being a cultural symbol and popular pollinator meal, it is also considered by some to be a lucky charm! Although white clover can be found just about everywhere, your actual odds of finding a four leaf clover are about 1 in 10,000! That's one of the reasons why finding a four, five or even a sixth leaf clover is so special, because they do not occur very often in nature.
Connecting to the Outdoors Tip: Many of you may have already known that finding a four-leaf clover is meant to bring good luck, but did you know that back in 2009 there was a 56-leaf clover found in Japan? Consider heading outside and going four-leaf clover hunting. If you're lucky enough to find a four-leaf clover consider pressing, framing and sharing your luck with a friend or family member. Have little ones? Consider making some bell pepper shamrock stamps to celebrate St. Patrick's Day. What is more synonymous with St. Patrick's Day than clovers? Being green of course! Help out our local honey bees as they begin buzzing about the city in search of nectar and pollen sources by planting white clover seeds. Not only is clover a staple nectar source for many pollinators, including bees and butterflies, but it also helps prevent erosion and adds nutrients back to the soil!
Continue the Conversation: Share your nature discoveries with our community by posting to Twitter and Instagram with hashtag #bioPGH, and R.S.V.P. to attend our next Biophilia: Pittsburgh meeting.
Additional Resources:
St. Patrick's Day - History.com
The History of the Shamrock - Fine Gardening
White Clover - Missouri Botanical Garden
DIY Pressed Flower Frames - Hi + Hello
Bell Pepper Shamrock Stamp Craft for St. Patrick's Day - Crafty Morning
White Clover Seeds - Gardener's Supply Company