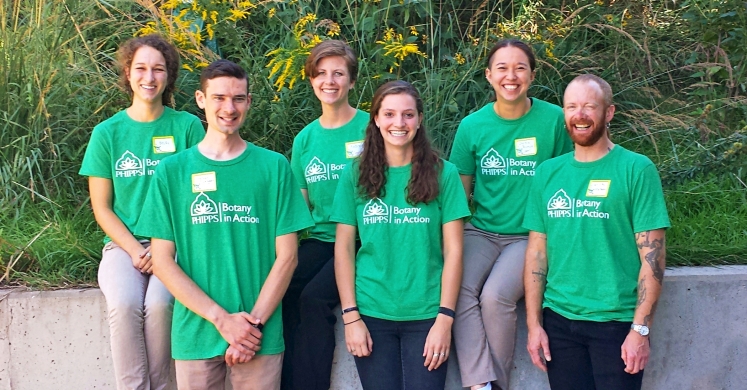 Botany in Action: Catching Up With the Fellows
A prominent part of Phipps Conservatory's mission is to advance sustainability and promote human and environmental well-being through action and research. One of the ways Phipps lives out this mission is through Botany in Action, a program that supports the research of graduate students who are working in the fields of botany, ethnobotany, or sustainable landscapes. Currently, Phipps' Botany in Action program supports six outstanding doctoral students from across the country, and their projects range from phytoremediation in San Francisco to plant systematics in Cuba.
If you missed out on meeting the fellows back in September, you can still connect with their work online! The fellows all keep regular blogs that share interesting updates on their research, current events in their field, and what it's like to balance graduate school and life. Right now, you can see what Rebecca Dalton has to say about bees as a recently listed endangered species since she studies pollinators herself, or you can follow along as Andrea Drager explores how important communication is for scientists throughout their careers. Maybe you're in the mood to read about Jonathan Flickinger's adventures as a systematic biologist in the cloud forests of Cuba, or you might be interested to hear how a hurricane spurred Sarick Matzen down the path to his doctoral research on ferns that uptake arsenic. In her first post as a Botany in Action fellow, Morgan Roche introduces you to the world of weird plants, and shares a bit about what led her to her research project, and returning fellow Chelsie Romulo explains the practical and economical applications of her research in on the harvesting of a Peruvian palm fruit.
In addition to the links above, you can always follow past and present Botany in Action fellows through Phipps' Botany in Action page.