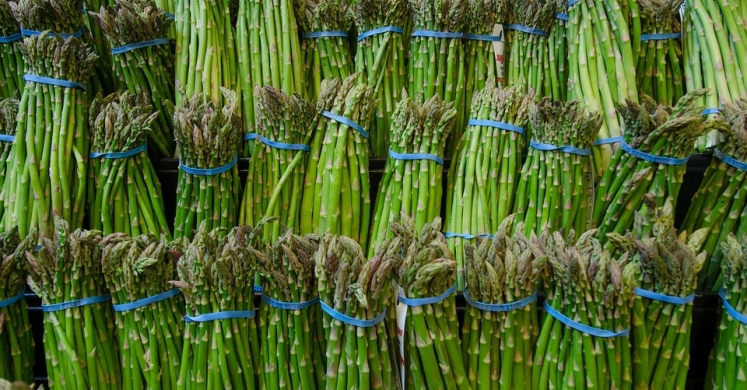 Cooking with April Produce
I have always seen spring as a season of change. Plants are starting to bloom again, the days are getting longer, and there's a feeling of exhilaration after months of cold weather! With all these new plants growing, maybe now would be the time for you to learn a new skill: how to cook April's seasonal produce!
In Pennsylvania, some vegetables that are in season are asparagus, fiddleheads, morel mushrooms, parsnips, potatoes, pea shoots, purslane, ramps, sorrel, spinach, sprouts, and watercress. Fruits include apples and tomatoes, and herbs include chives, mint, oregano, rosemary, sage, tarragon, and thyme. Some of those are so local and unconventional that they have to be foraged. For the beginner cook, let's start with recipes for produce we can find in the grocery stores.
This roasted asparagus with garlic and herbs incorporates several seasonal ingredients:
1 pound asparagus stalks, trimmed
2 tablespoons olive oil
1 teaspoon minced garlic
1 teaspoon each of fresh rosemary, thyme, and oregano
salt and pepper to taste
Preheat oven to 425. Wash and trim the asparagus and set it on a baking tray.
Cover with olive oil, garlic, herbs, and salt and pepper and distribute the oil and seasonings evenly with your hands.
Roast for 10-15 minutes. (Asparagus also grills beautifully!)
If you don't feel like turning the oven on, you can try this spring salad:
1 bag of spinach
1 large handful of sprouts
4-6 mushrooms
1/2 cup of tomatoes, chopped
1 bell pepper, chopped
1/4 cup sunflower seeds
1/2 cup olive oil
1/2 cup balsamic vinegar
1 tsp Dijon mustard
Thoroughly wash all the produce. Mix together all produce ingredients in a large bowl.
In a separate bowl, combine olive oil, balsamic vinegar, and mustard, and whisk together until emulsified.
Happy cooking!