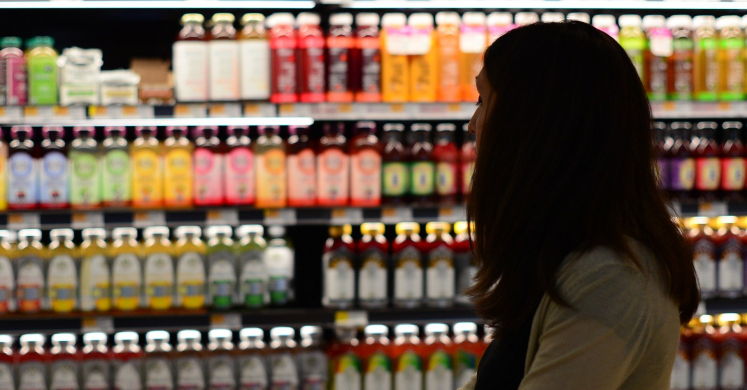 Decoding the Nutrition Label Webinar
Confused when reading food packaging claims? You aren't alone! Many labels are purposely confusing with the intentions of making products seem more nutrient rich than they actually are. This webinar will train you to become a nutrition label sleuth, and give you the steps of making informed choices. Afterall, nutrition labels should be nutrition spotlights, not buzzword barriers.
Class Materials and Resources: Decoding the Nutrition Label Slides, Interactive Nutrition Label Tool, Science and Our Food Supply: Using the Nutrition Facts Label to Make Healthy Food Choices Curriculum for Teachers, Nutrition Facts Label Continuing Medical Education Program
FAQS:
What is the difference between all natural and organic?
There is no formal FDA regulation on the all-natural claim. Due to these loose definitions, companies can slap on the all natural label with little to no criteria. In contrast to foods claiming to be "natural," the USDA and FDA heavily regulate the foods that get the USDA Certified Organic label. Regulations prohibit organically processed foods from containing artificial preservatives, colors, or flavors and require that all ingredients are organic, with some minor exceptions (e.g. pectin in fruit jams). This being said, organic foods, specifically processed foods, can still be high in salt, added sugar and saturated fat.
Edit: I did mention in my webinar that organic means that the food items contain "no toxic pesticides or chemicals" and now recognize that this statement is misleading. Organic farming methods still use pesticides, but these pesticides are derived from natural sources and processed lightly if at all before use.
What is the difference between total sugars and added sugars?
Added sugars include sugars that are added during the processing, preparation or packaging of foods. Sugars such as cane sugar, brown sugar, and confectioners' sugar, syrups, honey, molasses, dextrose, fructose, and maltose are all examples of added sugars. Sugars from dairy sources, present in whole fruits or vegetables, and fruit/vegetable juice concentrated from 100 percent fruit juice as well as some sugars found in jellies, jams, preserves, and fruit spreads are not added sugars, but are still included in the total sugars category.
What does the %DV mean and how can I use it?
The % Daily Value (DV) tells you how much of a nutrient in a serving of food contributes to a total daily diet of 2,000 calories. The %DV is a powerful tool that can be used to compare food items, understand nutrient content claims, and manage dietary trade offs. If you want to consume less of a nutrient (such as saturated fat or sodium), aim to choose foods with a lower % DV. If you want to consume more of a nutrient (such as fiber), aim to choose foods with a higher % DV. In general, 5% DV or less of a nutrient per serving is considered low, whereas 20% DV or more of a nutrient per serving is considered high. If you eat an item that is higher in a nutrient that you want to get less off, simply balance it out with the other foods you eat in a day. Your favorite foods have a place in a healthy, nutrient dense diet.