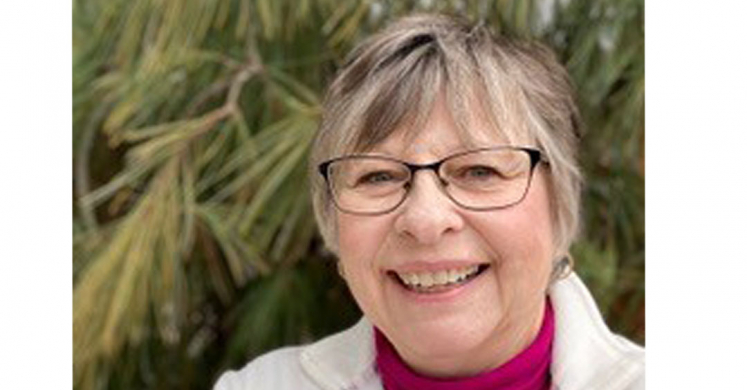 Volunteer Spotlight: Susan Salis
Phipps is well-known for our beautiful gardens, seasonal flower shows, pioneering sustainability initiatives, informative educational programs and community outreach. None of our work, however, would be possible without the knowledge and dedication of our volunteers. In this series of profiles, we meet some of the people who give their time to make Phipps possible.

With an insatiable curiosity for just about everything, volunteer Susan Salis describes how she can't stay away from learning new content. Whether it be gardening, crossword puzzles, volunteering at animal shelters or even becoming a dedicated member of the Whitehall Borough Committee for Environmental Action, Susan has spread her passion to multiple areas she could access.
Susan started her journey with Phipps as a child when she and her family would visit every seasonal flower show while they lived in Oakland. After her retirement in 2013, Phipps popped back into Susan's life when she came across the Master Gardener program and decided to start taking courses. She had a feeling she would love this program and she was right! Susan says, "I loved the classes and made lasting friendships. By the end of the classes, I was hooked on learning much more about horticulture."
Currently, Susan still volunteers with Phipps and does not plan on taking a break any time soon. A typical day for Susan varies with the activities planned for that day, but she has never been shy to take on a new challenge at Phipps. When she's not volunteering, you can find Susan packing as many flowers as she can into her garden or spending time with her friends (which she made at Phipps!).
Volunteering at Phipps, especially as a docent, Susan expresses how she enjoys sharing a new, exciting fact with guests she meets on a daily basis. Susan's love of learning radiates through her work, always educating guests — sometimes she even learns something new from the guests she meets!