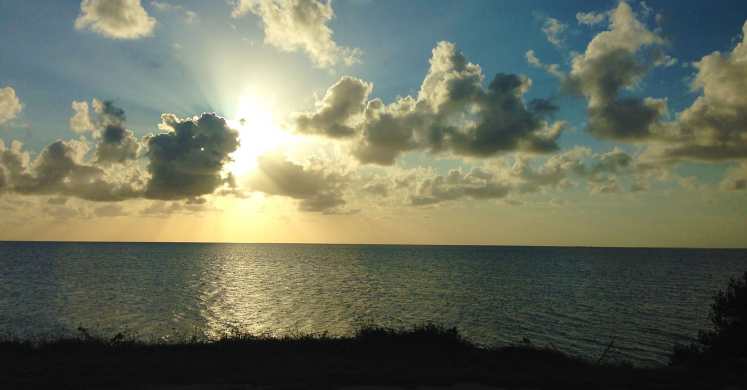 Fairchild Challenge at Phipps: Jackpot Media Challenge Winners Announced!
Thank you to all the schools that submitted entries for our Jackpot Media Challenge! In this year's challenge, "Compelling Climate Conversations," both middle and high school students submitted videos or written speeches that activated someone to care about the changing climate. But there was a catch! Climate change is an important and urgent topic and it's important to discuss the realities of climate change. But because climate change can be a topic that is sometimes met with resistance, students were not allowed to say "climate change" or "global warming" in their speeches! These amazing students proved that you can have these important climate conservations while also considering your audience's social, cultural, political, or personal perspectives on climate change. Their speeches were presented more like a conversation than a lecture, and students reflected on how they may be listening to their audiences' concerns, fears, or questions, too. Their speeches led with empathy, found common ground, and addressed where the values that are important to their audiences intersected their own values around saving the planet. Congratulations to all of the incredibly creative, kind, and brilliant students who completed this challenge!
And the winners are:
Middle School
Freeport Area Middle School: Kyle Bodily, Tessa Ladouceur, Paige Lithgow, Ava Pietrolaj
High School
Penn-Trafford High School: Kate Malley, Mark Harris, Kristina Heins, Delena Steimer, and Mya Malloy
We would like to give a special shout out to our panelists: Mandela Lyon (Carnegie Museum of Natural History), Mary Ann Steiner (University of Pittsburgh Center for Learning in Out of School Environments), Lucy Klüg (Office of Environmental Policy and Sustainability at the City of Tacoma), and Anne Hassett Moy (Phipps volunteer). Thank you for lending us your expertise!
Have questions? Contact Jennifer Torrance at jtorrance@phipps.conservatory.org, 412-622-6915 ext.3230 or Alyssa Mulé at amule@phipps.conservatory.org, 412-622-6915 ext.3905
Developed by the Fairchild Tropical Botanic Garden in Miami, Fl., and adopted by Phipps as a satellite partner in 2008, The Fairchild Challenge offers a menu of interdisciplinary challenges for grades 6 – 8 and grades 9 – 12, attracting students of diverse interests, abilities, talents and backgrounds. The Challenge empowers young people to engage in civic life and encourages them to become energetic and knowledgeable members of their communities.