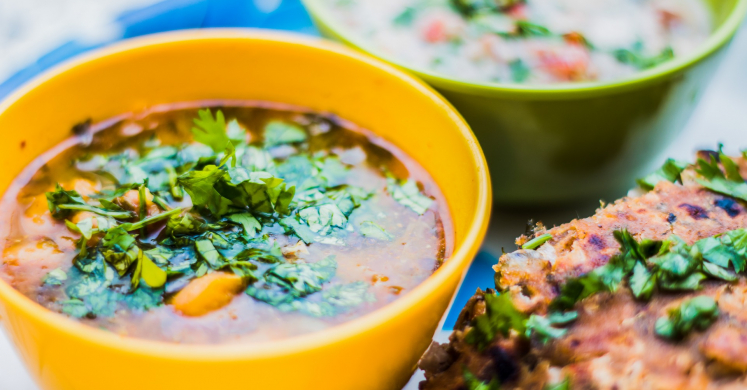 Freezer Garden Meals Webinar
Sometimes your garden can leave you with an abundance of veggies that you don't know what to do with! Learn tips and tricks on how to store produce properly and create freezer garden meals to enjoy for later with UPMC Health Coaches and Let's Move Pittsburgh.
Class Materials: Freezer Garden Meals PowerPoint, Garden Eggplant Tomato Stew, Blanching Times Reference Sheet
FAQS:
Are there any veggies you don't have to blanch?
Blanching is a wonderful way to preserve the vibrant colors, nutrients, and texture of our garden favorites. It's an extra step, but it's definitely worth it. This being said, there are a couple of veggies that don't need to be blanched. Sweet and hot peppers, ginger, onions, turmeric root, and raw tomatoes all don't require blanching. This being said, if you would like skinless tomatoes, you still have to dip the tomatoes in a boiling water bath. In fact, I find the best kinds of tomatoes to freeze are when they are already cooked! You can learn more about preserving tomatoes here.
Can I use plastic bags or containers in the freezer?
You can freeze plastic containers/bags that are BPA friendly. This being said, I highly encourage investing in reusable storage containers. Although convenient, single-use plastics come at a steep environmental price, which is devastating our oceans, wildlife, and our health. Instead, I recommend the following products:
Note: when using glass products in the freezer, make sure to allow the food to cool before freezing and leave a gap at the top to allow for expansion.
Is frozen produce less healthy than fresh?
Frozen produce can be just as nutrient dense as our fresh veggies and fruits. In fact, in some cases frozen produce can have more vitamins and minerals, which are lost during the aging process. If you are freezing your own produce, remember to freeze 24 hours within harvest and blanch your vegetables (with exception of the list above.) Frozen vegetables should be consumed within 8 months of purchase, and frozen fruits should be used within 12 months of purchase (4-6 months for citrus.)
Do you have any recommendations for freezer dishes that highlight summer produce?
Freezing warm, cozy meals can feel like a gift for your future self! Curries, stews, burritos, stirfies, and casseroles all thrive in the freezer. Check out this list of produce-packed freezer favorites: