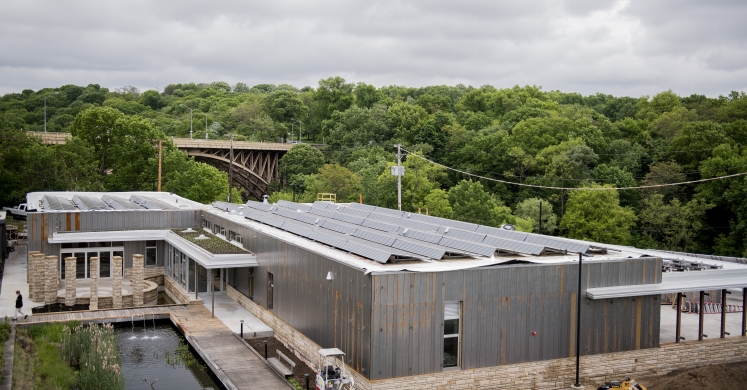 Groundbreaking Exhibit Staging Center Opens at Phipps Conservatory
Phipps Conservatory and Botanical Gardens continues to lead the charge in innovative sustainable building design and construction with its newest project, the Exhibit Staging Center (ESC). Formerly an old public works building site, the ESC showcases the latest advancements in green building technology, transforming a dilapidated space on a former brownfield site into a safe, healthy environment for people, plants and animals.
A green building, at its core, is a construction project that is designed, built and managed with the following environmental considerations in mind: to reduce energy use, provide cleaner air and reduce water consumption while improving indoor environmental quality, materials selection and the building's overall impact on its surroundings; however, the underlying principles behind the construction of a green building go far deeper than this, as the ultimate goal behind green construction is to have a positive impact on both the health of people who inhabit the building and the surrounding environment.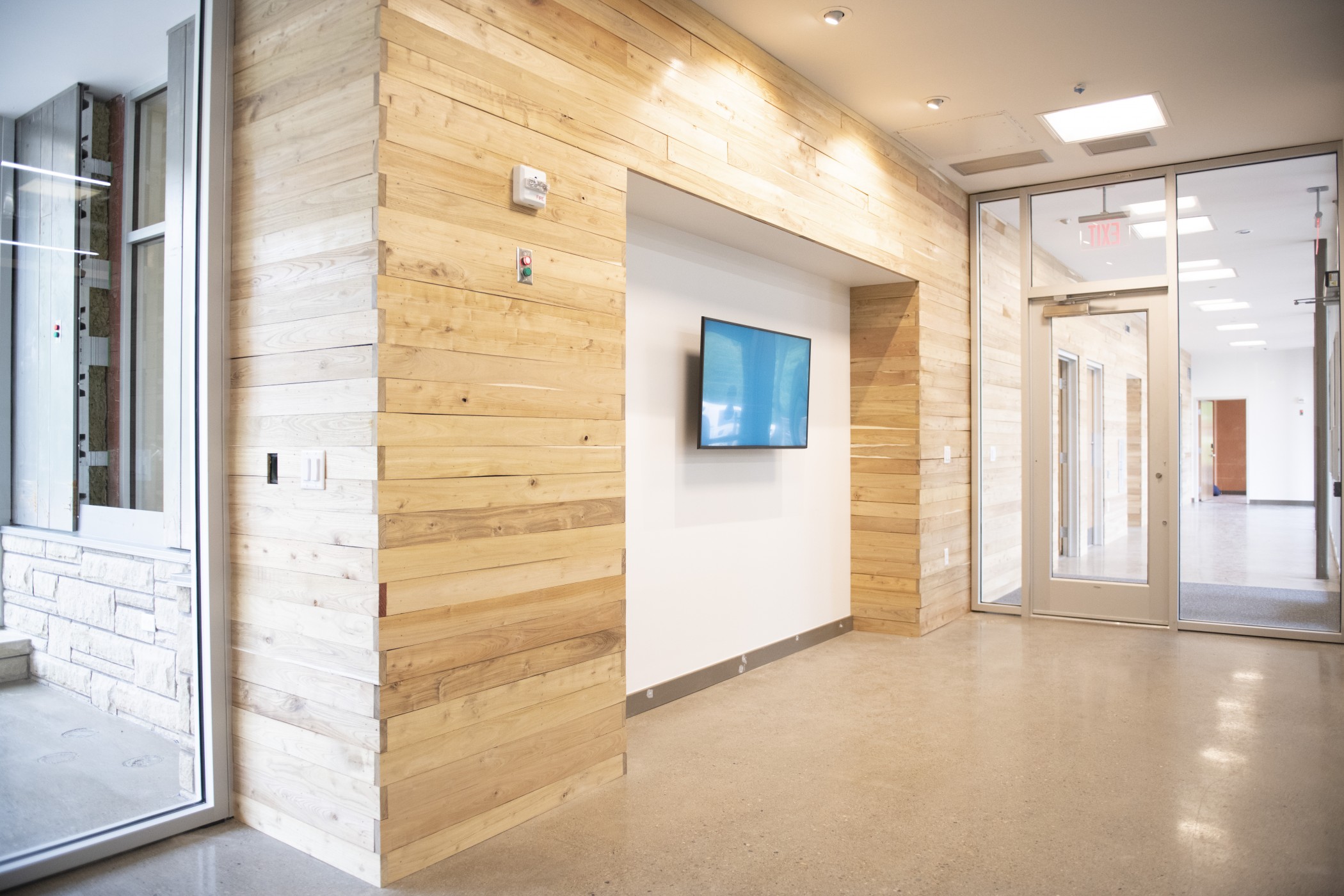 The ESC marks the debut of a first-of-its-kind green building nexus at Phipps, including new, modular and existing projects on a single site, serving as a real-world model and inspiration to guests from around the world. Originally constructed as a flat, block warehouse with no windows, Phipps has redesigned a former City of Pittsburgh public works building on its lower site to enhance the health and wellness of staff members who use the space. Labor workers and grounds crew are the primary occupants of this building, a group whose well-being can be often overlooked. The ESC also provides an exclusive behind-the-scenes view of Phipps' prop creation and displays, where guests can see signature historic shows and exhibit props and displays, as well as future flower show plans in the making.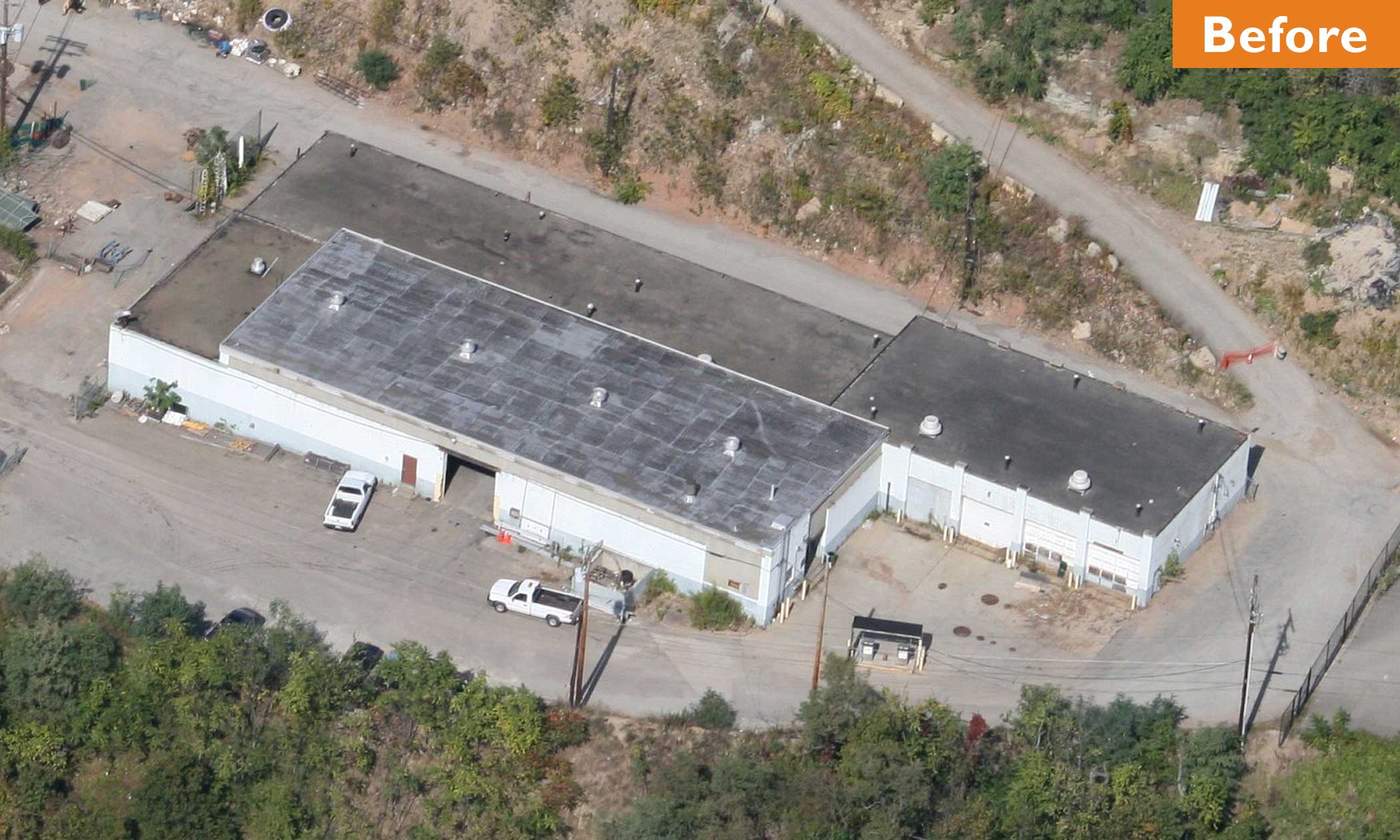 Additionally, all water that falls onsite is captured and treated, making it a net-zero water facility. The lagoon adjacent to the ESC is used to store rainwater and replicate the natural treatment processes of marshes and wetlands on site, with chemical-free sanitary water recycled and treated through a constructed wetland that uses natural plants and microbes, as well as sand filters and UV lights.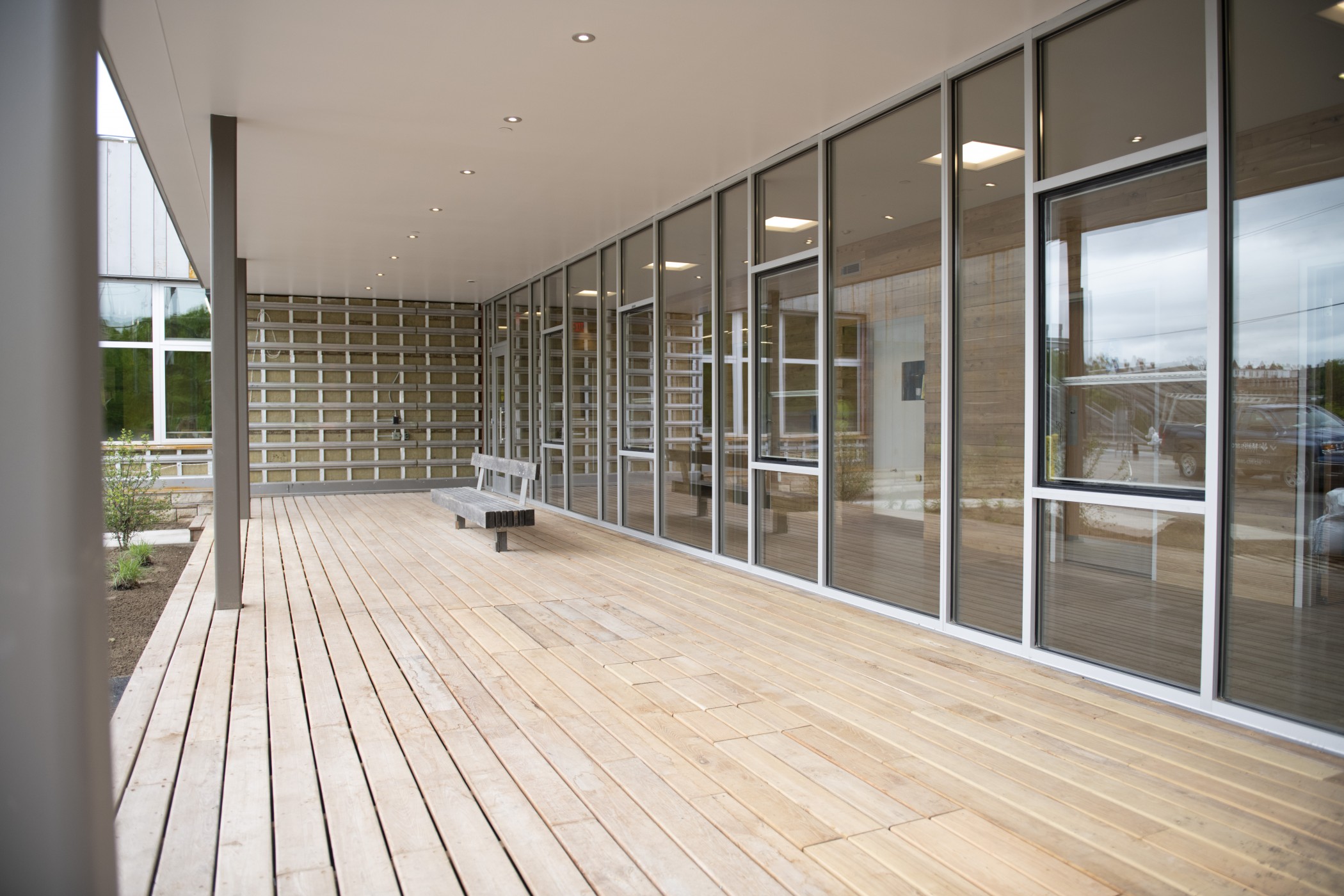 The building will produce all of the energy that it uses in a year, generated through geothermal wells and photovoltaic solar panels. Using geothermal wells buried into the ground, the building is able to efficiently heat and cool the building by harnessing the natural energy from the earth's consistent 55-degree internal temperature. The roof of the ESC is home to photovoltaic solar panels, which capture the sun's energy to convert to electricity. To avoid energy waste, a battery stores power and can be used to power the facility. To minimize the use of harsh overhead lights, windows are placed amply and strategically around the building for the use of daylighting. NanaWalls are also used to increase sunlight and air flow on warm days.
The fact that the ESC produces all of its own energy is another example of Phipps' commitment to addressing climate change. Most traditional structures rely on fossil fuels to power heating and cooling mechanisms and supply electricity. This type of energy use is the single biggest contributor to global warming and accounts for about two-thirds of global greenhouse gas emissions attributed to human activity. By producing all of its own energy through renewable processes, the ESC is able to significantly reduce its own carbon footprint.
Direct current (DC) electricity is the form of electricity collected by solar panels and stored by their batteries, but most American buildings use alternating current (AC). In conventional settings, a device called a solar inverter converts the DC electricity from solar panels into AC, wasting 10 – 15% of solar energy in the process of process of converting to AC and then back to DC again to power LED light bulbs. The ESC breaks this wasteful convention by using direct DC from the solar panels and batteries to all of the lights in the building. Essentially, by eliminating the energy consuming process of converting DC electricity into AC in order to be able to power traditional lighting techniques, the ESC maximizes its efficiency by using the original DC electricity collected by its solar panels. That means the entire lighting system for this building could run on a single 20-amp circuit.
Phipps' sustainability focus includes all materials used for the building. The use of Declare label products, along with avoiding Living Building Red List materials, means the building is free from toxic chemicals typically found in a long list of unhealthy building materials. As one example, black locust lumber, a native species with a very hard wood and no need for pressure treatment, was sourced to use on the deck and an interior wall. Additionally, sandstone used for the project was sourced locally from quarries in the Pittsburgh area.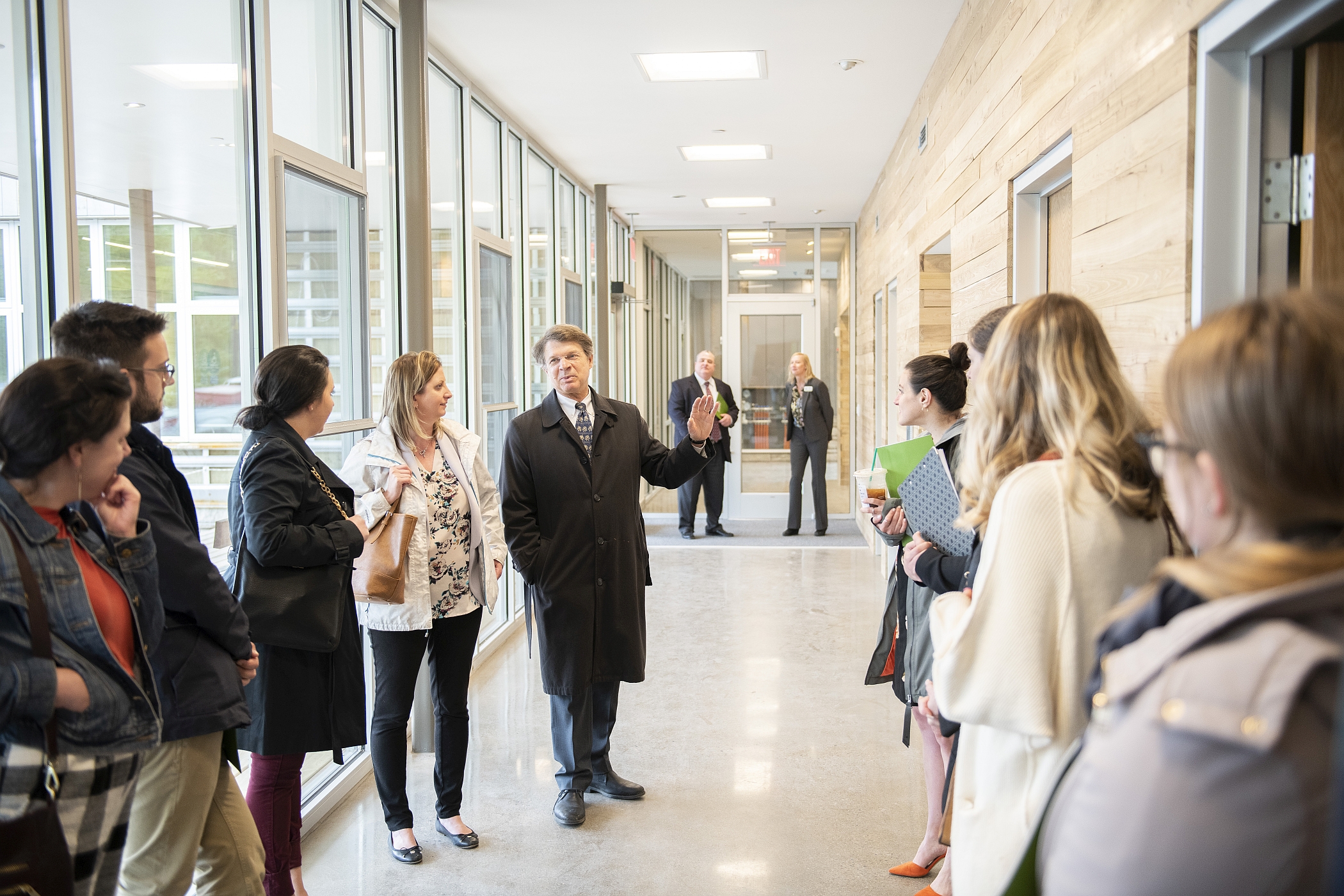 The Declare program, originating from the International Living Future Institute (ILFI), is an important product transparency initiative designed to promote greener, healthier products in marketplace where there is often little information about where products come from, what they contain and where they go once they have served their purpose. By certifying and promoting these products, ILFI hopes to shape better, healthier environments for construction workers, business employees and customers alike, as well as provide safer alternatives to traditional building materials.
Beauty is not compromised in building a green building, evidenced by stunning biophilic design elements and art. Biophilia celebrates the bonds between humans and nature, adding to the healthy impact of the building on its occupants and guests. The ESC's exterior is made out of corten steel, which naturally and artistically rusts. Imprints of leaves and horseshoes in the concrete pay tribute to the history and natural connection to the site, while a lush green roof over the vestibule also helps to manage rainwater. A vegetative living wall further enhances the biophilic connections for all who visit.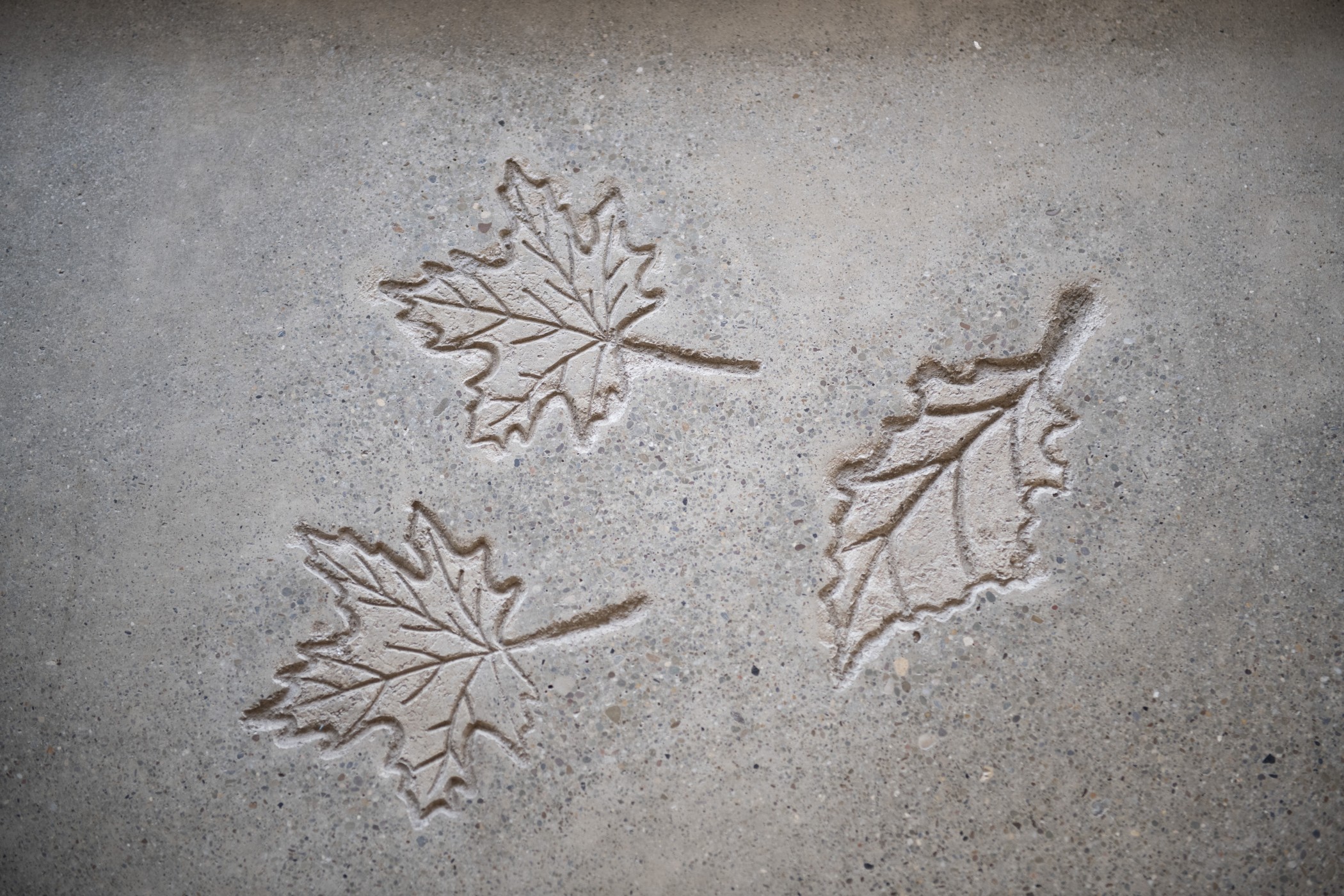 Additional noteworthy sustainable features include windows with an automatic feature to open when sensors detect that the air quality is good outside, an opportunity for the public to view indoor and outdoor air quality in real time through an air quality dashboard, radiant flooring throughout the facility to ensure temperature stability and comfort of building occupants, as well as a dedicated compost site to collect matter such as leaves and organic waste.
With these features and much more, the ESC sets a new standard for existing green buildings, debuting as one of the most sustainable buildings of its kind.
The ESC is designed to earn LEED Platinum, WELL Platinum and Living Building Challenge certifications. Upon successful completion of the Living Building Challenge's one-year performance period, Phipps expects to have three Living and Petal Certified Buildings on its site, each showcasing a different construction type: new (CSL), modular (Nature Lab) and existing (ESC). Together, these certifications will recognize the ESC's status as one of the world's greenest, efficient buildings, passing the world's most rigorous testing standards across categories including energy, water efficiency, use of safe and sustainable materials and environmental quality.
The ESC will make a positive environmental difference, resulting in far-reaching impact as guests tour three of the greenest buildings in the world during their visit to Phipps. Additionally, there are a number easy steps that visitors can take in their lives to create positive change in the environment. See a helpful listing of easy steps with big impact and learn more at phipps.conservatory.org/green-innovation.
Photos © Rob Larson, Hawkeye Aerial Photography