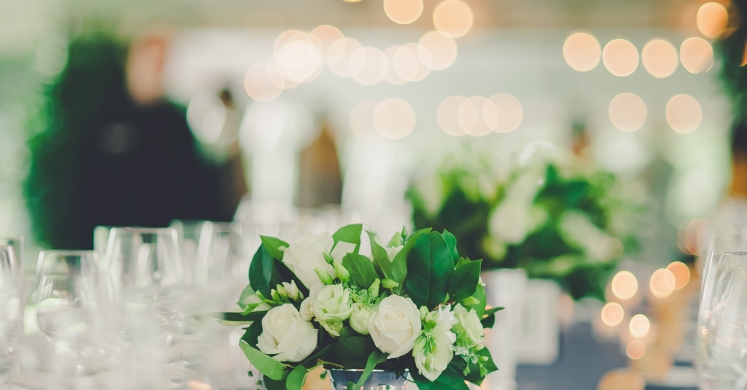 rECOmmendations: Paper Alternatives
Here at Phipps, we see a lot of different color trends—pastels in the Spring, bright colors in the Summer, and dark colors in the Fall. Out of all these colors, our favorite color year-round is GREEN!
At Phipps, we pride ourselves on consciousness and dedication to greener, sustainable living. There are many simple ways to make your event "green," and today we've got a few tips on alternatives for paper products.
From announcements and invitations to ceremony programs and menu cards, there is a lot of paper involved in a wedding. To cut back on the amount of paper used, we turn to the ever-so handy and always useful Internet for alternative options. E-vites are a great substitute for invitations of all sorts. Even if you send out a paper invitation to the wedding, you can still save on the Engagement Party, Bridal Shower, Bachelor(ette) Parties, and Save-the-Dates by sending out an e-vite. And these aren't your overly-animated-middle-school-circa-2002 e-vites. There are plenty of options for web invites that incorporate your wedding colors, styles, and overall feel. (Isn't technology magnificent?) Most e-vites even offer tools to help you track your guest list and incoming RSVPs (goodbye spreadsheets, hello technological advancement!)
Check out Paperless Post for a wide selection of quality e-vites. They collaborate with high-end designers such as Oscar de la Renta, Vera Wang, and Kate Spade New York to create online invites that are nothing short of amazing! Paperless Post also provides tracking tools to easily manage your RSVP's.
Another way to nix the paper trail is to create a wedding website (or "wedsite" as it is also known) that includes all of your information, from directions to the venue to registry links. The Knot and Minted have easy-to-use tools to help you get started.
And the best part about e-options? Most of the websites and some e-vites can be created for free. So not only are you saving a few trees, you're also saving yourself some money.
But let's face it—some paper products are just too cute to pass up! Hand-written lettering is becoming more and more popular, and you can support small businesses by choosing a local calligrapher. If you do opt for the paper products, be sure to choose a 100% recycled paper or go with a natural or botanical paper product from a Fair Trade or local vendor.
Let's get our 'green' on! Happy Planning,
-The Phipps Events Team