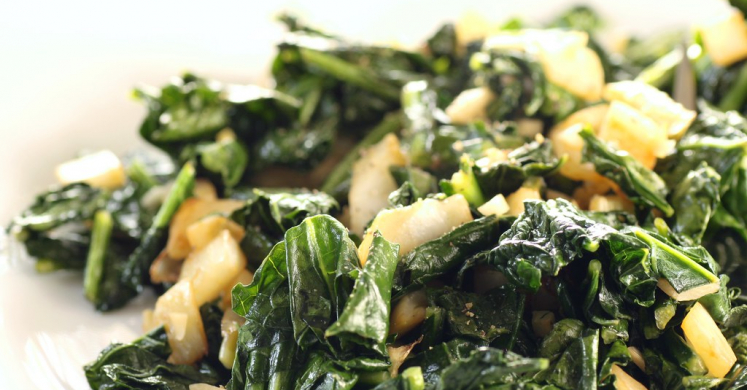 Summertime Vegan Comfort Food: Breakfast Edition
An unwavering truth about myself is my proclivity towards slow, gentle mornings. There is something special about wading in the morning stillness before falling into the rhythms of everyday life. Lately, I've been finding my calm moments in my sips of coffee (ironic, I know) and breakfast on my front porch. Having the privilege to fill my body with nourishing foods and soul with tender sunshine has truly been a blessing.
Since we all need more comfort in our lives right now, I've collected three comfort food classics that make for a nutritious breakfast knockout. The collards recipe is inspired by Jenné Claiborne, owner of Sweet Potato Soul. This vegan food blog features healthful, balanced and easy-prep meals, how-to videos and adorable highlights of her plant-based family. Check out more of her mouth-watering recipes here.
Stovetop Black-Eyed Peas:
Serves: 4 Prep time: 15 minutes Cook time: 1 hr 30 minutes
Ingredients:
1/2 pound dried black eyed peas, sorted and soaked overnight
3-4 cups low-sodium vegetable stock
1/2 medium onion, chopped
2 cloves garlic, minced
1/2 cup green bell pepper, chopped
½ teaspoon dried thyme (or one fresh sprig)
1/4 teaspoon Cayenne pepper
sea salt, to taste
1/2 tablespoon olive oil
1/2 teaspoon smoked paprika
Directions:
Cover black-eyed peas with 2 inches of water in a large bowl and soak overnight. Drain peas and rinse. Place peas in a large pot with 3 cups of low-sodium vegetable stock and bring to boil on medium-high. Cover and reduce heat to a simmer for about 45 minutes or until peas are tender. Note: If they are drying out before being tender add extra water or vegetable broth.
Stir in onion, garlic, bell pepper, thyme, cayenne, smoked paprika and salt into the peas and continue to cook until sauce is thickened.
Serve on the side with creamy grits and collards or with this delicious cornbread.
Nutrition Facts per Serving: Calories 182 kcal, Total Fat 1.9g, Saturated Fat 0.3g, Cholesterol 0mg, Sodium 188mg, Total Carbohydrate 41.4g, Dietary Fiber 16.8g, Total Sugars 5.2g, Protein 15g, Vitamin D 0mcg, Calcium 56mg, Iron 5mg, Potassium 161mg
"Cheesy" Vegan Grits:
Serves: 4 Prep time: 5 minutes Cook time: 30 minutes
Ingredients:
4 cups low-sodium vegetable stock
3/4 cup yellow corn grits
1/2 cup cashews, soaked overnight
2 tablespoons nutritional yeast (optional added cheesy flavor)
Freshly ground black pepper
Directions:
Put 3 cups of the stock in a medium saucepan and bring to a boil over high heat.
Slowly pour in the grits, whisking constantly until no lumps remain. Return to a boil, then immediately decrease the heat to low. Simmer uncovered, whisking occasionally to prevent sticking, until the grits have absorbed most of the liquid and are beginning to thicken, which takes approximately 3 minutes.
Add the remaining 1 cup stock and simmer for 10 minutes, whisking occasionally, until most of the liquid has been absorbed.
Blend soaked cashews with ¼ cup soaking liquid until smooth. This will make the "cashew cream."
Stir in the cashew cream, cover, and simmer, whisking frequently, until the grits are soft and fluffy, about 20 minutes.
Nutrition Facts per Serving: Calories: 158 kcal, Total Fat 8.5g, Saturated Fat 1.7g, Cholesterol 0mg, Sodium 211mg, Total Carbohydrate 16.3g, Dietary Fiber 3.6g, Total Sugars 4.4g, Protein 6.4g, Vitamin D 0mcg, Calcium 35mg, Iron 3mg, Potassium 350mg
Smoky Collard Greens:
Serves: 4 Prep time: 10 minutes Cook time: 30 minutes
Ingredients:
2 tablespoons grapeseed or canola oil
2 cloves garlic, minced
2 ripe large tomatoes
1 large bunch of collard greens, stems removed, and leaves very thinly sliced (tip: save the stems in the freezer for a homemade veggie stock!)
2 tablespoons low sodium soy sauce
1 teaspoon smoked paprika
Directions:
Warm oil on medium heat in a large heavy-bottomed pot.
Add the garlic, and sauté on medium-low until it begins to turn golden.
Stir in the tomatoes, and cook until soft, about 3 minutes.
Add the chopped collard greens and stir. Reduce the heat to low, and cover the greens. Cook until tender, about 30 minutes, or longer depending on your preference.
Turn off the flame, then stir in the low-sodium soy sauce and smoked paprika. Season to taste with more soy sauce if necessary.
Nutrition Facts Per Serving: Calories 106 kcal, Total Fat 7.8g, Saturated Fat 0.6g, Cholesterol 0mg, Sodium 316mg, Total Carbohydrate 8.9g, Dietary Fiber 3.6g, Total Sugars 2.6g, Protein 3g, Vitamin D 0mcg, Calcium 89mg, Iron 1mg, Potassium 250mg