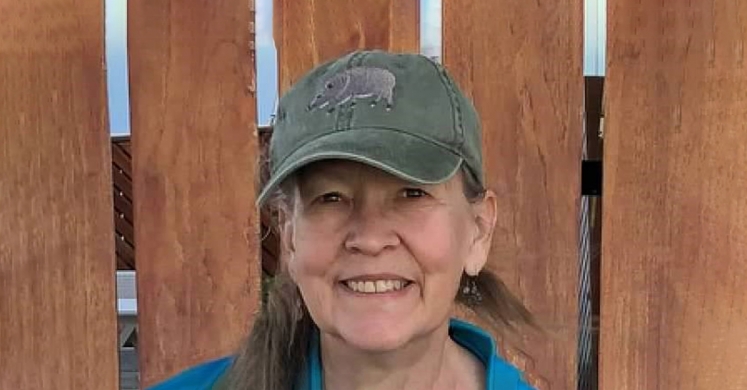 Volunteer Spotlight: Linda Liechty
Phipps is well-known for our beautiful gardens, seasonal flower shows, pioneering sustainability initiatives, informative educational programs and community outreach. None of our work, however, would be possible without the knowledge and dedication of our volunteers. In this series of profiles, we meet some of the people who give their time to make Phipps possible.
A passionate gardener year-round, Linda Liechty says Phipps helps her most during the drab winter months – as a volunteer for three years, she's loved the opportunity to stay active and keep working with plants. "I look forward to coming every time," she says, referring to her weekly volunteer shift, where she spends three hours doing "anything [they] need help with at the moment."
Linda moved to Pittsburgh in 1975 to attend college here. For 25 years, she was a practicing attorney in Family Law. She said she enjoyed it, but that she's happy to have volunteer opportunities now where she can "do all these different things I wouldn't be doing otherwise." At the moment, Linda says she's mostly weeds and does other maintenance tasks in the glasshouse. No one (as of now) is assigned to the Fern or Stove room, so when people were pruning in those areas, Linda helped dispose of all the clippings.
One of her favorite things about volunteering at the Phipps is how nice all of the staff is. She says she's learned so much by actively working, but also because everyone is "so willing to teach," and no matter who she asks, she gets in-depth answers. Volunteering has made her a better gardener, and she's happy to be productive and feel like she's helping. Best of all, she's not sick of it! Linda likes "bringing people here to see everything," including her visiting friends or family.
On her own time, Linda enjoys growing a garden in the summer, with butterfly bush, butterfly weed and different types of milkweed. She says this combination attracts plenty of monarch butterflies. She also enjoys her window boxes, which she changes out every year for variety. Volunteering at the Phipps has also inspired Linda to volunteer elsewhere – she's a docent at The Frick Art & Historical Center, and works in the archives at The Heinz History Center.
Linda looks forward to volunteering at Phipps for as long as possible. "It's a permanent gig for me," she says.