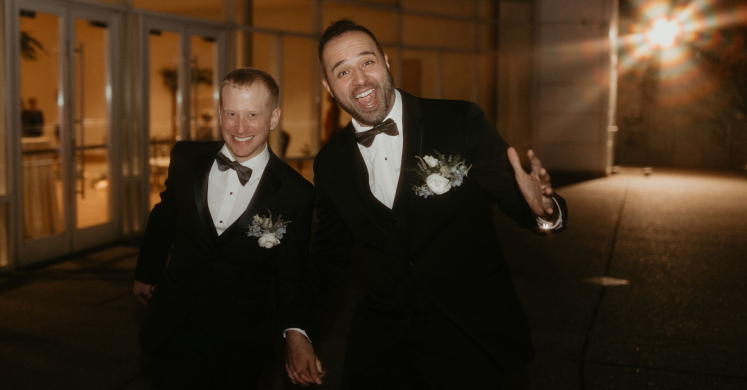 Weddings Under Glass: Miguel and Craig
Weddings Under Glass is a monthly blog series where we highlight the stories of couples who chose to begin their happily ever after in the lush backdrop of Phipps, named one of the best outdoor garden wedding venues by Elle and Harper's Bazaar.
In the spring of 2016, Miguel and Craig connected on a dating app and began to bond over Indian food so it was no surprise that their first date took place at an Indian restaurant. From that point on Miguel says, "the rest is history!"
When it came to the proposal, Miguel was hoping to catch the element of surprise! It was just an ordinary day where the couple was together at home with Miguel relaxing and Craig working. It was when Craig entered the room that Miguel asked him what he was doing on the 11th of December 2022, only for Craig to reply that he had work. Miguel persisted and asked his partner to call off work that day, but the unsuspecting Craig assured him that he could not. It was then when Miguel said, "Well I guess we aren't getting married that day." There was a moment of confusion and processing before Craig jumped to his feet and went to his office to call off work and begin announcing his engagement to his friends!
For this couple, choosing Phipps as the venue was a no-brainer. Not only has Phipps been Craig's favorite destination in Pittsburgh but it also happened to be the time that the Phipps Event Staff was hosting Pop-Up Weddings at the Conservatory. With this venue holding meaning and the practically perfect timing of it all, Miguel was quick to make sure he booked a Pop-Up Wedding.
On December 11, 2022, Miguel and Craig gathered with their friends and family in the Tropical Forest and tied the knot. Miguel says, "We enjoyed the decorations, flowers, cake, photographers and pianist. There was nothing we disliked about it; it was a great area to have a wedding with the people most important to us." The couple loved how they could be surrounded by beautiful greenery and the decorations from the winter flower show without needing to stress about planning. They could simply soak in the moment with their loved ones!
The couple intends to take their honeymoon during the summer months, though the destination is unclear. Until then, Craig continues to work as a physician assistant in online care as Miguel pursues a degree to become a dental hygienist. Both are so excited to see what their next adventure holds!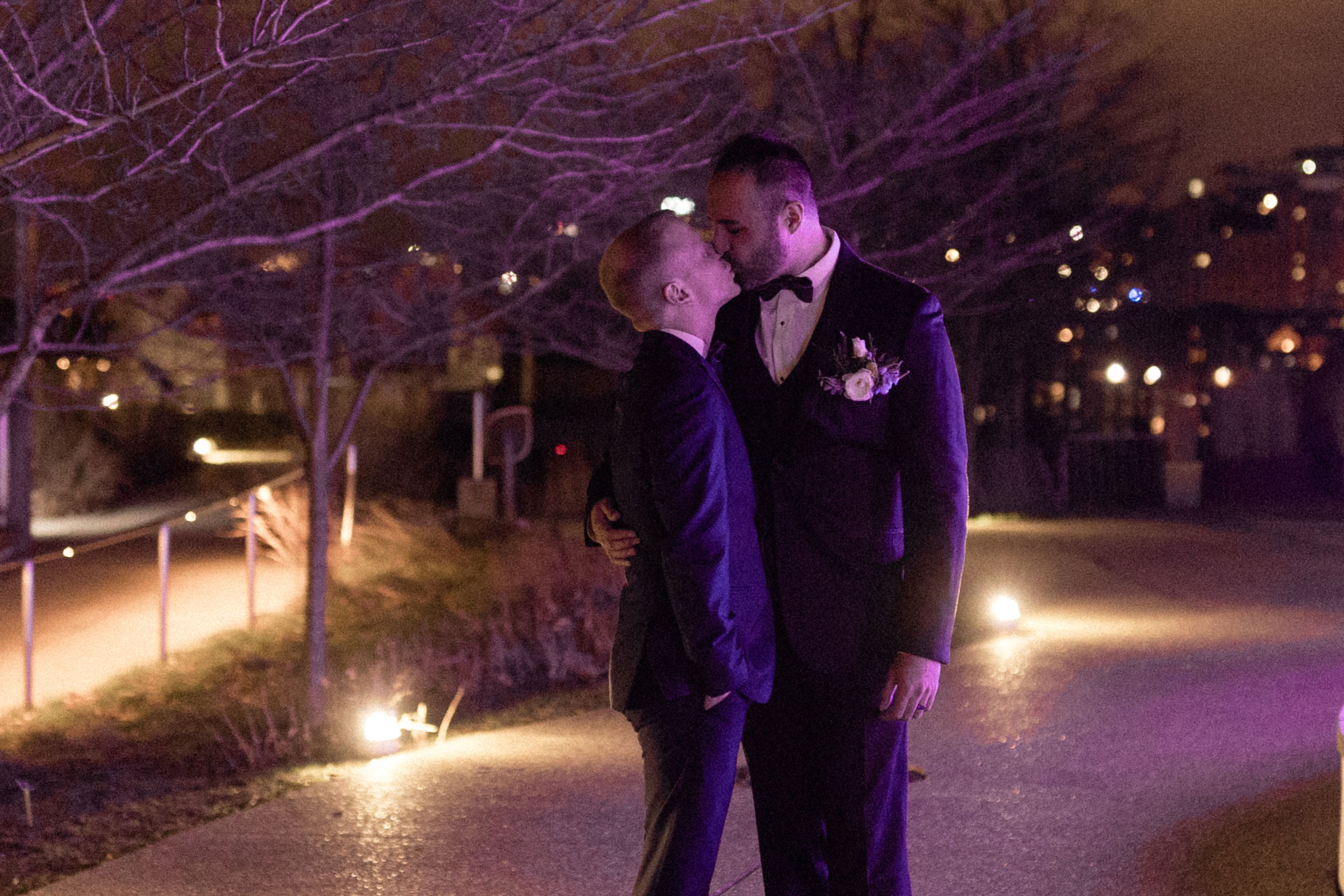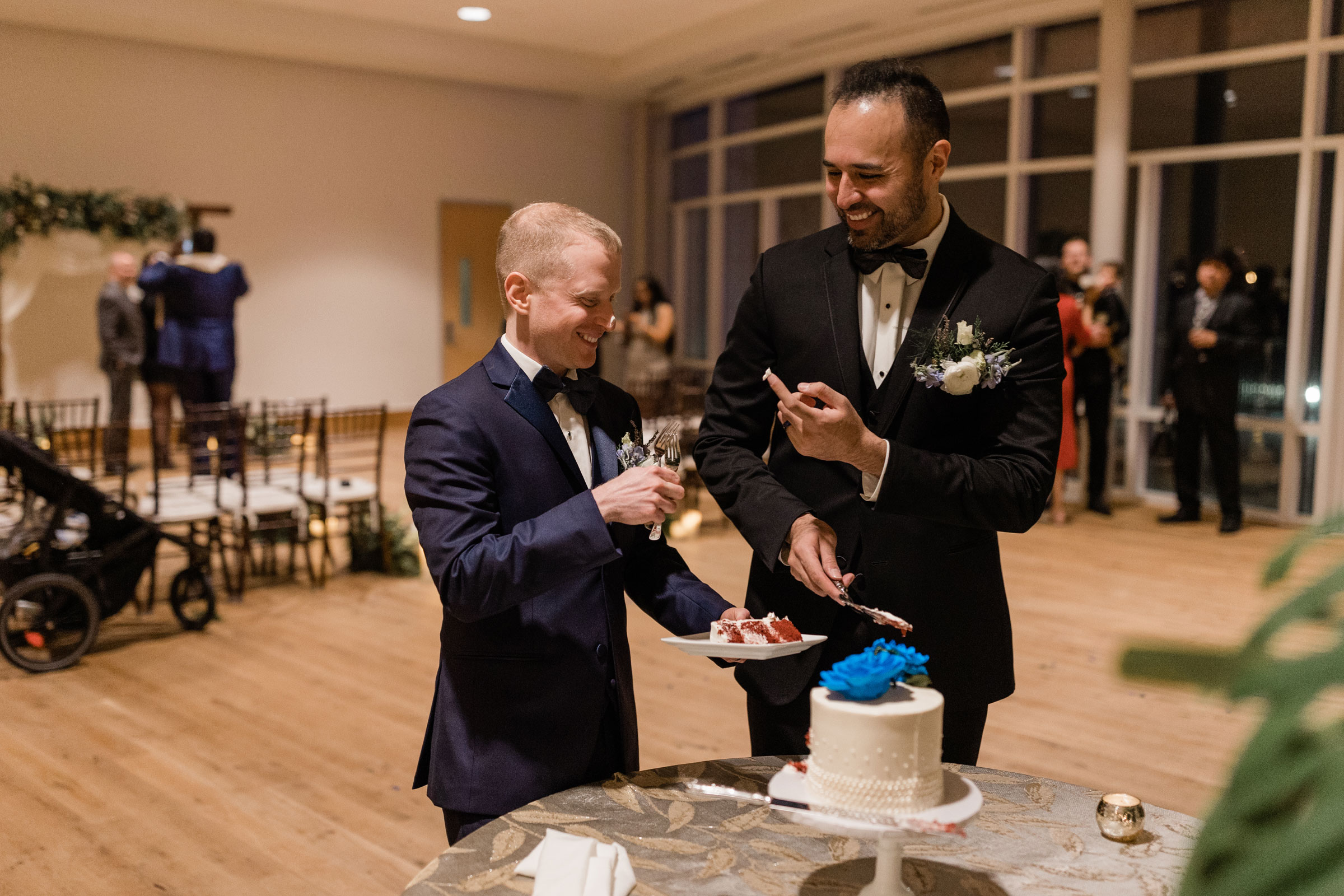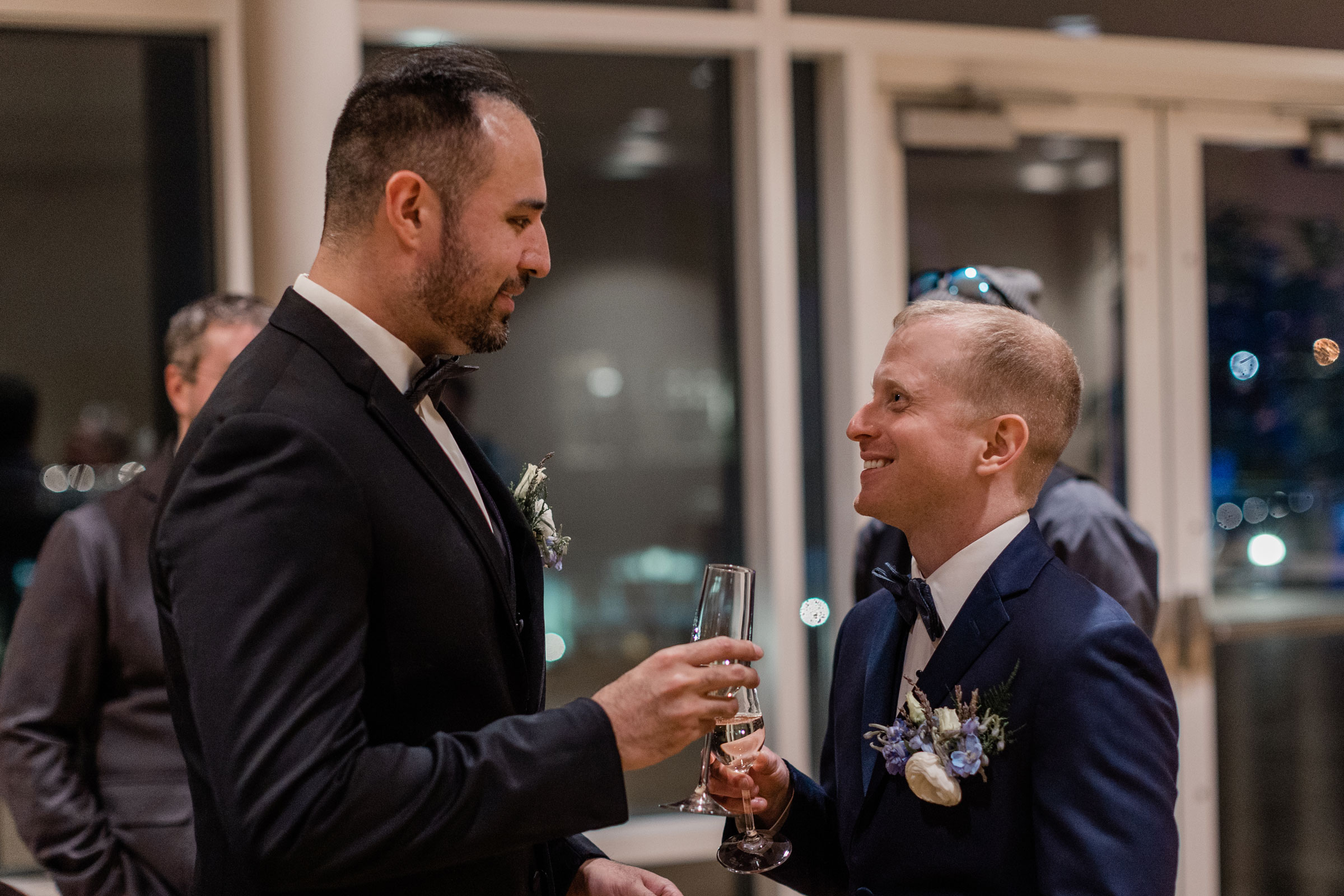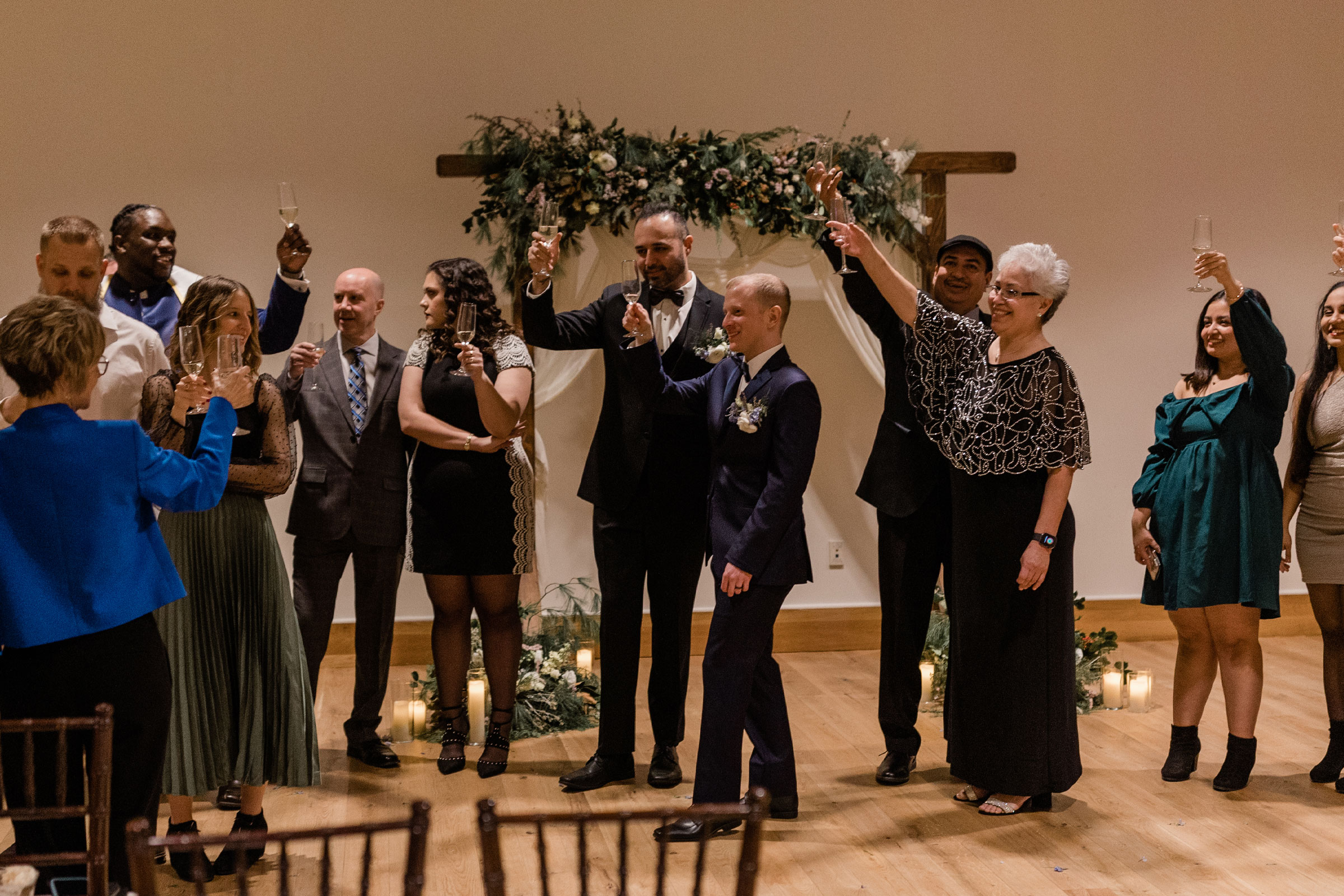 Vendors:
Lead Designer: Jessica Steward
Wedding Planner: Caroline Walker
Flowers: Bramble & Blossom
Cake: Bethel Bakery
Photographer: Andria Zutich Photography
Pianist: Carla M.