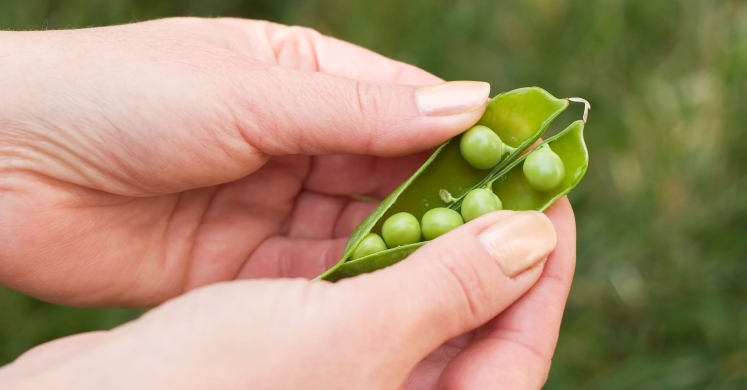 What We're Cooking With Now: Sweet Peas
Looking for adventure in the kitchen? Our monthly What We're Cooking with Now post features a fresh produce ingredient, explains how to find the market's finest, and includes a recipe to try at home.
Sweet Peas
Why: High in fiber, protein, vitamin A and vitamin C, sweet peas add color and freshness to the plate, versatile in many dishes.
Shopping Tip: Look for pods that are medium green in color. Dark green or a lighter yellow color should be avoided. Anything that looks like it was water logged should be set aside as well. You want peas that fill the pod they are in and weren't prematurely harvested.
Preparation: Picking the pod and prepping it for consumption should be done as soon as possible to avoid spoilage. Many frozen peas are harvested and preserved within hours of each other to avoid any loss of product.
Recipe: Spring Pea Hummus
Ingredients:
4 cups frozen peas, thawed
⅓ cup fresh mint, chopped
1 clove fresh garlic
1 lemon
½ cup extra virgin olive oil
Salt and pepper to taste
Directions:
Add peas, mint, garlic, and lemon together into food processor. On high speed, slowly start adding oil until all peas are pureed. Add in salt and pepper to personal taste. Enjoy with fresh carrots and celery.