BioBlitz Family Fun Festival
Sun., June 10; 8:30 a.m. – 4:30 p.m.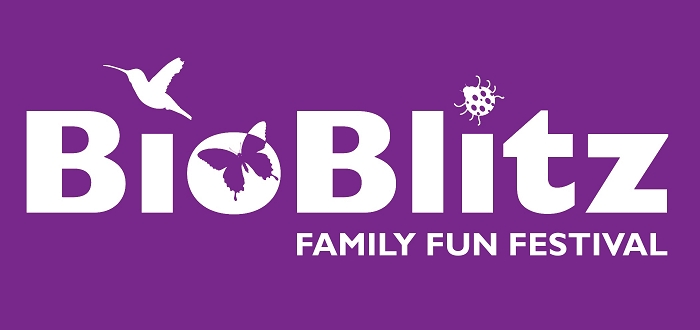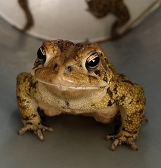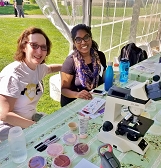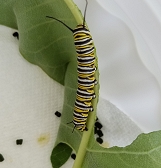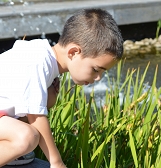 Bring the whole family to Phipps for a free, fun festival celebrating science, art and nature!
On Sun., June 10, our third annual BioBlitz festival will bring together families, students, local scientists and naturalists, teachers and community leaders to conduct a biological survey, exploration and celebration of living species in Schenley Park — a discovery of the wonders of nature like no other! BioBlitz supports important research and documentation of regional biodiversity, aiding scientists in learning more about the local environment and ways to support its conservation.
By participating, you'll get to experience amazing biodiversity through engaging guided walking tours led by expert guide, enjoy storytime and live presentations, meet local scientists and organizations, and create nature-inspired artwork! All ages will have fun exploring and discovering the region's unique plants, birds, trees, fish, mammals and more! Plus, once you've completed four activities, you can receive 50% off admission* to Phipps during event hours!
The festival will be held on Phipps' front lawn from 8:30 a.m. – 4:30 p.m. with guided nature tours through Schenley Park throughout the day. The event is free to the public and no advance registration is required.
Event Features
Bioblitz Nature Tours
Embark on a guided walking tour of Schenley Park with a local naturalist, exploring this unique Pittsburgh greenspace and the plants and animals that call it home. Keep your eyes peeled and cameras ready to document living organisms in the park during these surprise-filled expert tours! Tours will last approximately 45 – 60 minutes (with the exception of the birding walk, which is 2 hours) and will take place from 8:30 a.m. – 3 p.m. The following tours will be offered:
Birds with Kate St. John, author of the Outside My Window blog | 8:30 a.m.
Aquatic Life with Pittsburgh Parks Conservancy | 9 a.m.
Nature Cell Phone Photography with Joanne Schreiber, Phipps docent | 9 a.m.
Native Trees with Pittsburgh Parks Conservancy | 10 a.m.
Native and Invasive Plants with Kyle Selcer, Duquesne University | 10 a.m.
Amphibians with Dr. Sarah Woodley, Duquesne University | 10 a.m.
Native Fish with Brady Porter, Duquesne University | 11 a.m.
Insects with Dr. Ryan Gott, Phipps Associate Director of Integrated Pest Management | 11 a.m.
iNaturalist with the Allegheny Land Trust | 1 p.m.
Mushrooms with Western Pennsylvania Mushroom Club | 1 p.m. and 3 p.m.
Mollusks with Tim Pearce, Carnegie Museum of Natural History | 2 p.m.
Spiders with Sebastian Echeverri, University of Pittsburgh | 2 p.m.
Bees and Pollinators with Christina Neumann, Apoidea Apiary | 3 p.m.
Share Your Findings at the Bioblitz Research Base
Bring pictures of species you find on the walking tour of Schenley Park to the BioBlitz Research Base on Phipps' front lawn, where Phipps' experts will identify the species and add them to the BioBlitz organism database. Here is a sample of what participants identified at BioBlitz 2017.
Create Botanical Art
Join Phipps Botanical Illustration Instructor Robin Menard to create your very own nature-themed botanical art piece. All materials will be provided, and there is a limit of 30 people per class. Join the fun on Phipps' front lawn at 11 a.m. and 1 p.m. (Recommended for ages 10 and up)
Scientific Story Time
Join us for family-friendly stories focused on science and nature. Story time will take place at 11 a.m. and 1 p.m. near Phipps' Aquatic Gardens. (Recommended for ages 1 – 6)
Meet Local Scientists and Organizations
Discover exciting scientific research taking place in Pittsburgh by meeting our own hometown experts and partner organizations at tabling displays on Phipps' front lawn.
Get the iNaturalist App
Phipps will be using the iNaturalist app to track observations during Bioblitz. iNaturalist provides a free, easy-to-use method for recording your encounters with other organisms and sharing them with others. Download it today to see firsthand how it works; you'll find "Phipps Conservatory BioBlitz" as a listed project.


Participating Organizations
Allegheny Land Trust
Apoidea Apiary
Carnegie Museum of Natural History
Citizen Science Lab
Commonwealth Charter Academy
Duquesne University
Girl Scouts Western Pennsylvania
Group Against Smog and Pollution
Hope Grows
PennFuture
Pittsburgh Parks Conservancy
Resilient Pittsburgh
University of Pittsburgh
Western PA Mushroom Club
What Is a BioBlitz?
A BioBlitz is an event that focuses on finding and identifying as many species as possible in a specific area over a period of time. At a BioBlitz, attendees work together to get an overall count of the plants, animals, fungi and other organisms that live in a specific place. By participating, you'll explore nature and the species around you, be a part of generating useful data for science and conservation, connect with the environment and meet others in the great outdoors, all while having lots of fun! Check out iNaturalist's Bioblitz Guide to learn more.
We hope you'll be a part of Pittsburgh's BioBlitz Family Fun Festival at Phipps!
For more information, please contact Maria Wheeler-Dubas, science education and research outreach coordinator, at mwheeler-dubas@phipps.conservatory.org or 412/622-6915, ext. 3220.
* Each family or attendee group will receive a field journal and event map at check-in. For each completed activity on the map, groups will receive a stamp for their field journal. Groups with four stamps in their journal can receive 50% off general admission to Phipps on Sun., June 10 only by presenting their journal to the Phipps admissions desk. Only one journal needs to be turned in per family or group.
More Events You'll Enjoy
Now Open

Look and listen as spectacular interactive soundscapes, visual art and kinetic motion installations bring our stunning Summer Flower Show to life.

Select Sundays; 1:30 – 3:30 p.m.

On select Sunday afternoons, enjoy the visual beauty of the gardens enhanced by live performances by local musicians.

Mon., Aug. 6; 9:30 a.m. – 5 p.m.

On this special day, we invite Phipps members to treat a nonmember guest to the serenity and beauty of Phipps free of charge. Give someone special a day to remember!