Sun., June 11; 9 a.m. – 4:30 p.m.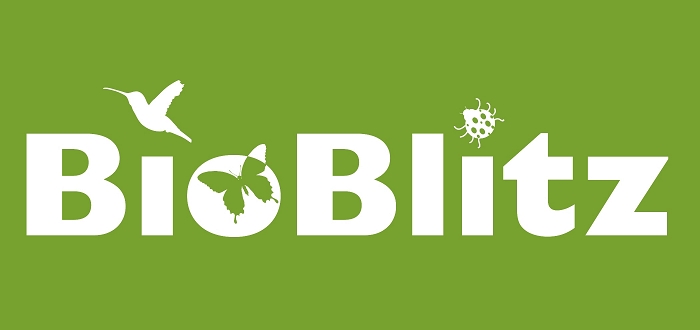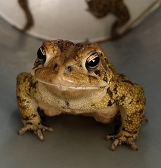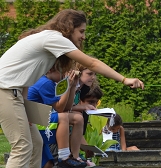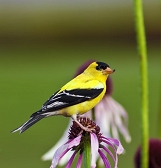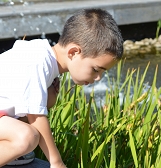 Join us at Phipps for a free, fun and family-oriented BioBlitz!
On Sun., June 11, our second annual BioBlitz festival will bring together local scientists and naturalists, families, students, teachers and community members to conduct a biological survey of all of the living species in a given area. This important new form of citizen science aids the documentation of regional biodiversity and allows scientists to learn more about the environment and how we can support its conservation. By participating, you'll witness firsthand the amazing biodiversity right here in Schenley Park, participate in real-time science, create unique art, browse local vendors' products and goods, engage with interactive exhibits and much more! This event is free to the public and no advance registration is required.
Event Highlights
Guided Tours of Schenley Park
Embark on a guided walking tour of Schenley Park with a local naturalist. Learn about this unique Pittsburgh greenspace and the plants and animals that call it home. Keep your eyes peeled and cameras ready to document living organisms in the park. Tour themes include: nature photography, birds, mushrooms, native plants, pollinators, scat and tracks, snails, fish and spiders. Meet at the Research Base on Phipps Conservatory Front Lawn. Tours will last approximately 45 minutes and will take place hourly from 9 a.m. – 3 p.m.
Ask the Experts
Bring pictures of species you find on the walking tour of Schenley Park to the research base on Phipps' front lawn, where our experts will identify the species and add them to the total BioBlitz organism count.
Be a Botanical Illustrator
Partner with local artists to create nature-themed botanical art pieces. All materials will be provided, and there is a limit of 30 people per class. Join the fun on Phipps' front lawn at 11 a.m. and 1 p.m.
Scientific Story Time
Join us for family-friendly stories focused on science and nature. Story time will take place at 11 a.m., 1 p.m. and 3 p.m. on Phipps' front lawn.
Meet Local Scientists
Discover what exciting scientific research is taking place across Pittsburgh at tabling displays on Phipps' front lawn.
Get the iNaturalist App
Phipps will be using the iNaturalist app to track observations during Bioblitz. iNaturalist provides a free, easy-to-use method for recording your encounters with other organisms and sharing them with others. Download it today to see firsthand how it works; you'll find "Phipps Conservatory Bioblitz" as a listed project.


Organizations Participating in Activities
Western PA Mushroom Club
Carnegie Museum of Natural History
Duquesne University
University of Pittsburgh
apoidea apiary
Audubon Society of Western PA
Fern Hollow Nature Center
Citizen Science Lab
Allegheny Land Trust
Resilient Pittsburgh
Pennsylvania Fish and Boat Commission
Pennsylvania Department of Environmental Protection
Pittsburgh Parks Conservancy
PennFuture
Hope Grows
Nine Mile Run Watershed Association
Other Participating Local Businesses
Cherish Creamery
City Grows
Friendship Farm
Caliban Books
Meeghan Triggs
For more information, please contact Maria Wheeler-Dubas, science education and research outreach coordinator, at mwheeler-dubas@phipps.conservatory.org or 412/622-6915, ext. 3220.
More Events You'll Enjoy
Mondays, Wednesdays and Fridays, Plus Additional Days As Available

Join us for one of our weekly scheduled Discovery Programs to engage our youngest visitors with the wonders of the natural world. All programs are free with admission and require no advance registration.

Thurs., June 1; 6 p.m. (Doors open at 5:30 p.m. for refreshments and networking)

Biophilia: Pittsburgh meets monthly to discuss how citizens can strengthen the bond between people and nature through education and action. Registration is required but events are free to attend. Join the conversation!