National Instructors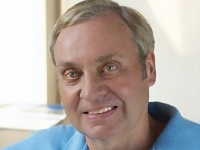 Frank H. Crandall III
Frank Crandall Horticultural Solutions, LLC, offers design work, garden maintenance and pruning in southern Rhode Island and eastern Connecticut. Additionally, Frank Crandall performs business consultations, hosts business seminars and speaks throughout New England. He is the author of The Essential Horticultural Business Handbook and Creating a More Peaceful, Happy and Successful Life. He has been an Accredited Organic Land Care Professional since 2005.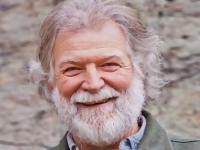 Michael Nadeau
After 45 years in the landscape and tree trade, Michael Nadeau sold his portion of Plantscapes Organics, Inc. and founded Michael Nadeau Wholistic Land Care Consulting, LLC. As one of the founding members of the NOFA Organic Land Care Program back in 1999, he has been blessed to work with the most knowledgeable and dedicated people in organic land care to develop this program.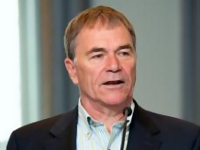 Chip Osborne
A professional horticulturist with over 35 years of experience in various aspects of the green industry, Chip Osborne's focus is on developing a successful natural turf management program for athletic fields, public parks, and municipal properties. He is the founder of Osborne Organics, specializing in educational training and support to industry professionals as well as municipalities, school districts, and facilities managers.
---
Local Instructors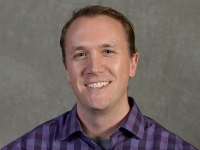 Phil Austin
Phil Austin is a commercial design consultant for Unilock, a manufacturer of premium concrete pavers and segmental retaining walls. With over five years of experience, he not only helps designers make the correct material selections, but also solves problems, provides insight informed by his past experiences and suggests ideas to come up with the best solution for the project. Before joining Unilock, Phil had 12 years of experience as a landscape architect working not only in Pittsburgh, but also in Dubai and Florida. Project types included hotels, resorts, schools and hospitals. Phil is from Michigan and graduated from Michigan State University with a bachelor's degree in landscape architecture.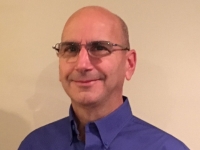 Scott Campbell
Scott is a 25 year veteran of the lawn care industry. His company pioneered a hybrid care maintenance program that integrates organic elements to offer residential customers a safer and more sustainable path to high quality turf. Scott has spoken to local gardening clubs about organic practices and is a past instructor for the Sustainable Landcare program at Phipps.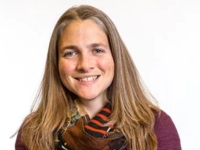 Erin Copeland
Erin loves the quiet of falling snow on forests, the stream as it sings and the laugh of her child on her bike. Erin grew up at the base of Chestnut Ridge where her family cross-country skied, biked and camped. Those moments as a kid have led to a deep love of wild places. Erin firmly believes in protecting Pittsburgh, with its rivers, parks and countryside, and vows to improve it for future generations. Erin's work as senior restoration ecologist with Pittsburgh Parks Conservancy allows her to both spend time outside and also improve the parks' wild spaces. Lately what has made her smile is seeing the growth of trees that she and her colleagues planted a decade ago — a new forest is on its way!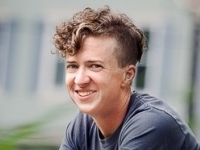 Maureen Copeland
Maureen Copeland joined the Nine Mile Run Watershed Association in June 2014 as part of the StormWorks team. As an ARCSA accredited professional, she worked with residents throughout Allegheny County to manage stormwater more sustainably on their property. Her current role as director of policy and outreach allows her to build off the on-the-grounds approach throughout the watershed and region. Maureen has a B.S. in environmental science from Allegheny College and a M.S. in environmental science and management from Duquesne University. She has over 11 years of experience working with nonprofits on community greening and sustainability initiatives in Pittsburgh.
Beth Dutton
As a staff member at the Pittsburgh environmental nonprofit 3 Rivers Wet Weather, Beth Dutton helps to promote active, consensus-based collaboration among local governments, universities and nonprofits to address the pollution in our region's waterways through sustainable stormwater management.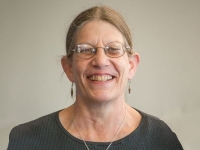 Sandy Feather
Sandy is the ornamental horticulture educator for southwestern Pennsylvania with Penn State Extension. She develops and delivers research-based educational programs for landscape professionals as part of Penn State Extension's Green Industry Team. These include sessions to help participants identify plants and their uses, manage plant problems and obtain professional certifications such as certified arborist and licensed pesticide applicator.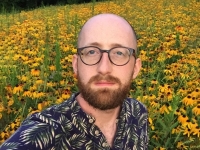 Dr. Ryan Gott
Dr. Gott is an entomologist and the associate director of integrated pest management at Phipps Conservatory and Botanical Gardens. He oversees pest management and diagnostics across all buildings, greenhouses, conservatory rooms and outdoor areas. Additionally he runs pest management research and teaches a variety of courses at Phipps. He received his Ph.D. in entomology from the University of Maryland.
Linda Kramer and John Totten
Linda has a master's degree in education from Penn State University and John has a master's degree in forestry from The University of Michigan. After working together as estate gardeners for 20 years, they started the landscape gardening firm Gardens! LLC in 2009 and a woodland plant nursery Locust Spring Nursery in 2014. They have consulted on native plant projects for Chatham University, The Pittsburgh Zoo & PPG Aquarium and Fallingwater. John and Linda founded the Audubon Society's native plant nursery and have taught classes on native plants and their uses in the designed landscape for Penn State, Chatham University and Phipps.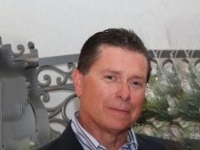 Keith McNeish
Keith is the grounds manager for Pittsburgh Job Corps, a 25-acre federal job training facility with turf, mature trees and ornamental beds that Keith has transitioned to organic management. Keith also owns and operates Ecological Landscape Innovations, a landscaping company that offers soil mineral and biology testing, compost tea application, and organic remediation. In addition, Keith serves as the organic landcare consultant for Allegheny County, helping transition portions of South Hills Golf Course to organic management. Keith completed Phipps Master Gardener training in 2011.
Dr. Sarah Meiss
Dr. Meiss grew up in Harrisburg and went to college at Bloomsburg University. She then traveled to Athens, Ohio to earn her Ph.D. in plant microbe interactions at Ohio University. After she received her Ph.D., she taught biology at Denison University in Granville, Ohio, leading courses in environmental microbiology, plant biology and cellular and molecular biology. She then took a tenure-track job at California University of Pennsylvania in 2007. Her research involves plant microbe interactions, specifically in an agricultural setting. She enjoys studying fungi and other organisms that live in the soil and interact with plants.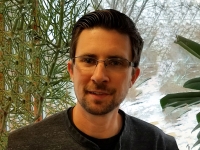 Joe Stavish
Joe Stavish is the community education coordinator at Tree Pittsburgh. He coordinates the Tree Tender Certification courses, facilitates many programs including garden club talks, school visits and nursery tours, and presents at national and regional conferences such as the Arbor Day Foundation's Partners in Community Forestry Conference. He has instructed facilities and grounds crew trainings at universities including Carnegie Mellon University, Chatham University and the University of Pittsburgh. Joe holds a Bachelor of Science degree from Slippery Rock University in park and resource management with a minor in environmental education.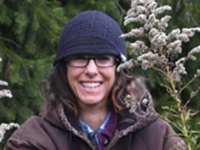 Roxanne Swan
Roxanne has worked as a professional in the green industry for over 25 years. In that time, she has managed several South Hills nurseries and owned and operated Roxanne's Organic Gardening for 12 years completing sustainable garden maintenance, native plant landscape design and organic plant care. Roxanne is currently an environmental botanist and horticulturist with the Audubon Society of Western Pennsylvania. She coordinates the Audubon Center for Native Plants.