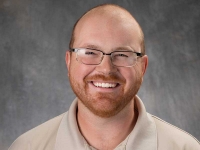 Philip Bauerle
Landscape Technician, Eichenlaub, Inc.
Philip is a Landscape Technician and member of the Plant Healthcare Team with Eichenlaub, Inc. Before that he was the Master Gardener Coordinator with the Allegheny County Penn State Extension Master Gardeners, where he organized volunteer projects and provided horticulture education. He has his BA in Biology from The College of Wooster.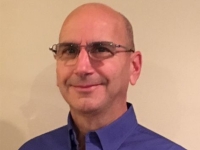 Scott Campbell
Owner, VIP Lawn Care
Scott is a 25 year veteran of the lawn care industry. His company pioneered a hybrid care maintenance program that integrates organic elements to offer residential customers a safer and more sustainable path to high quality turf. Scott has spoken to local gardening clubs about organic practices and is a past instructor for the Sustainable Landscape program at Phipps.
Erin Copeland
Senior Restoration Ecologist, Pittsburgh Parks Conservatory
Erin loves the quiet of falling snow on forests, the stream as it sings, and the laugh of her child on her bike. Erin grew up at the base of Chestnut Ridge where her family cross country skied, biked, and camped. Those moments as a kid have led to deep love of wild places. Erin firmly believes in protecting Pittsburgh – with its rivers, parks and countryside - and vowing to improve it for future generations. Erin's work as Senior Restoration Ecologist with Pittsburgh Parks Conservancy, allows her to both be outside and improve the parks' wild spaces. Lately, what has made her smile is seeing the growth of trees that she and her colleagues planted a decade ago – new forest is on its way!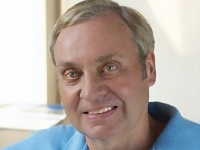 Frank H. Crandall III
Owner, Frank Crandall Horticultural Solutions, LLC
Frank Crandall Horticultural Solutions, LLC, offers design work, garden maintenance and pruning in southern Rhode Island and eastern Connecticut. Additionally, Frank Crandall performs business consultations, hosts business seminars and speaks throughout New England. He is the author of The Essential Horticultural Business Handbook and Creating a More Peaceful, Happy and Successful Life. He has been an Accredited Organic Land Care Professional since 2005.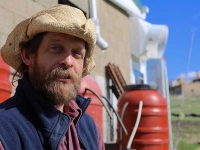 Brian Funk
Field Crew Leader, StormWorks
Brian hails from a small village in the southernmost reaches of Washington County, PA. Having splashed into urban living in Pittsburgh from the Reagan era miasma of 1989, he hit pay-dirt in late 2005 when he landed on a homestead in the east hills. Since then, his garden has endured on the city's eastern portal of Homewood. One can find him ambling about the city's green spaces stooping to examine a fallen leaf or seed head, hoisting binoculars to glimpse the peregrine falcon's attack on an imprudent pigeon, or cruising along our rivers on two wheels. As a veteran of grass roots organizations in Pittsburgh, Brian has volunteered or worked with such diverse entities as American Youth Hostels-Pittsburgh, BikePGH, Grow Pittsburgh, Mung Dynasty, Rails-to-Trails, and Kaboom. He will turn off his computer with the slightest impetus and walk out into the ever-expanding unknown.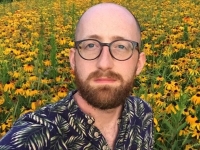 Dr. Ryan Gott
Entomologist and Associate Director of Integrated Pest Management, Phipps Conservatory
Dr. Gott is an entomologist and the Associate Director of Integrated Pest Management at Phipps Conservatory. He oversees pest management and diagnostics across all buildings, greenhouses, conservatory rooms, and outdoor areas. Additionally he runs pest management research and teaches a variety of courses at Phipps. He received his Ph.D. in entomology from the University of Maryland.
Andrea Haynes
Landscape Architect, StormWorks
Andrea is a licensed landscape architect and joined the StormWorks team in 2019. Trained as an artist, she fell in love with the aesthetic and ecological characteristics of plants while working as a gardener in Vermont. She pursued this new found passion by earning her Masters of Landscape Architecture at Cornell University where she was a Federal Foreign Language Area Study Fellow and was on the winning team for the 2014 Better Philadelphia Urban Design Challenge. Her graduate research focused on coastal resilience in the face of climate change. Following graduate school, she was awarded the Piero Patri Urban Design Fellowship and studied the potential of floating wetlands for habitat creation, recreation, and storm surge mitigation along San Francisco's southeast waterfront. She moved to Pittsburgh in 2014 where she continues to work toward designing an ecologically sound urban environment.
Linda Kramer & John Totten
Owners, landscape gardening firm Gardens! LLC
John has a Master's in Forestry from The University of Michigan and Linda a Master's in Education from Penn State. After working together as estate gardeners for 20 years they started the landscape gardening firm Gardens! LLC in 2009 and a woodland plant nursery, Locust Spring Nursery, in 2014. They have consulted on native plant projects for Chatham University, The Pittsburgh Zoo and Fallingwater. John and Linda founded the Audubon Society's native plant nursery and have taught classes on native plants and their uses in the designed landscape for Penn State, Chatham University and Phipps.
Travis Leivo
Owner, Shadyside Worms
Speaker bio coming soon!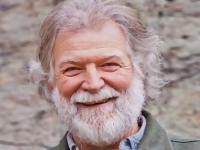 Michael Nadeau
Owner, Michael Nadeau Wholistic Land Care Consulting, LLC
After 45 years in the landscape and tree trade, Michael Nadeau sold his portion of Plantscapes Organics, Inc. and founded Michael Nadeau Wholistic Land Care Consulting, LLC. As one of the founding members of the NOFA Organic Land Care Program back in 1999, he has been blessed to work with the most knowledgeable and dedicated people in organic land care to develop this program.
Juliette Olshock
Sustainable Landcare Program Coordinator, Phipps Conservatory and Botanical Gardens
Juliette is the Sustainable Landcare Program Coordinator at Phipps Conservatory and Botanical Gardens. She is a former classroom teacher and small landscape business owner. Her work with Phipps Sustainable Landcare combines these two experiences. She holds a Master's of Science Degree in Sustainable Systems and Masters of Education Degree in Environmental Education from Slippery Rock University. Juliette enjoys playing in the soil, growing a variety of plants, and creating a backyard oasis at her home in Hazelwood.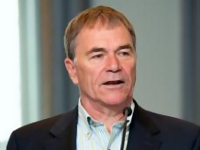 Chip Osborne
Founder, Osborne Organics
A professional horticulturist with over 35 years of experience in various aspects of the green industry, Chip Osborne's focus is on developing a successful natural turf management program for athletic fields, public parks, and municipal properties. He is the founder of Osborne Organics, specializing in educational training and support to industry professionals as well as municipalities, school districts, and facilities managers.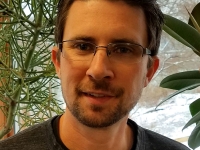 Joe Stavish
Community Education Coordinator, Tree Pittsburgh
Joe Stavish is the Community Education Coordinator with Tree Pittsburgh. He coordinates the Tree Tender Certification courses, facilitates many programs including garden club talks, school visits, and nursery tours, and presents at national and regional conferences such as the Arbor Day Foundation's Partners in Community Forestry Conference. He has instructed facilities and grounds crew trainings at universities including Carnegie Mellon, Chatham, and the University of Pittsburgh. Joe holds a Bachelor of Science degree from Slippery Rock University in Park and Resource Management with a minor in Environmental Education.
Anthony Stewart
President and Environmental Director, DECO Resources
Anthony graduated with a Bachelors of Art in Environmental Studies from the University of Pittsburgh in 2011. Since then, he has worked as an environmental consultant with projects focusing on environmental health, renewable energy, and green infrastructure. In 2013, he founded DECO Resources, LLC to provide consulting and design on projects. DECO has installed 70 stormwater management systems across Allegheny County, capturing over 135,000 gallons of rainwater and has diverted more than 60,000 pounds of food and yard waste through compost, reducing more than a ton of methane equivalence of CO2 from the air.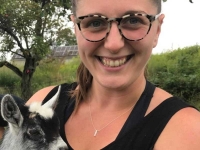 Riley Sunday
Agriculture Conservationist, Allegheny County Conservation District
Riley is an Agriculture Conservationist with the Allegheny County Conservation District where she leads the Nutrient Management Program. Beginning as an Urban Soils Fellow while completing graduate work at Chatham University, Riley joined the full-time staff at Allegheny County Conservation District in 2019. Her background includes a bachelors in Environmental Geography from Penn State and experience working on farms domestically and internationally.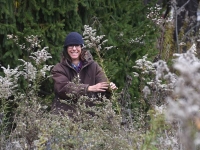 Roxanne Swan
Environmental Botanist and Horticulturist, Audubon Society of Western Pennsylvania
Roxanne has worked as a professional in the green industry for over 25 years. In that time, she has managed several South Hills nurseries and owned and operated Roxanne's Organic Gardening for 12 years completing sustainable garden maintenance, native plant landscape design and organic plant care. Roxanne is currently an Environmental Botanist and Horticulturist with the Audubon Society of Western Pennsylvania. She coordinates the Audubon Center for Native Plants.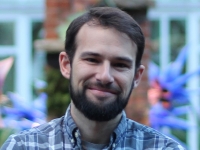 Gabe Tilove
Associate Director of Adult Education and Community Outreach, Phipps Conservatory and Botanical Gardens
Gabe Tilove is Phipps Conservatory's Associate Director of Adult Education and Community Outreach. Gabe oversees the Phipps Sustainable Landcare program, the community vegetable gardening program – Homegrown, and Phipps Master Gardener program.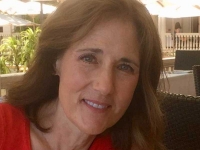 Gwen Wisniewski
Landscape and Garden Designer, Gwen Wisniewski Designs
Gwen Wisniewski, a Phipps Sustainable Landcare Accredited professional, has a BS in Communication Disorders and MS in Curriculum and Instruction from Penn State. Gwen spent her initial career in training and development. She graduated in 2004 with a MA in Landscape Studies from Chatham College. She has taught gardening and landscape classes at Phipps, CCAC, and Trax Farms. She began her landscape design LLC in 1996.
Gwen continues her professional development. She participated in these Penn State Extension courses: Integrated Pest Management, Pest Identification, an 8-week seminar: 'Woods in your Back Yard, and a Master Watershed Steward course.
Learn more about Gwen's company and read her blogs by visiting: www.gwenwisniewski.com