Green Building Toolkit: Achieving the WELL Building Standard
Project Stats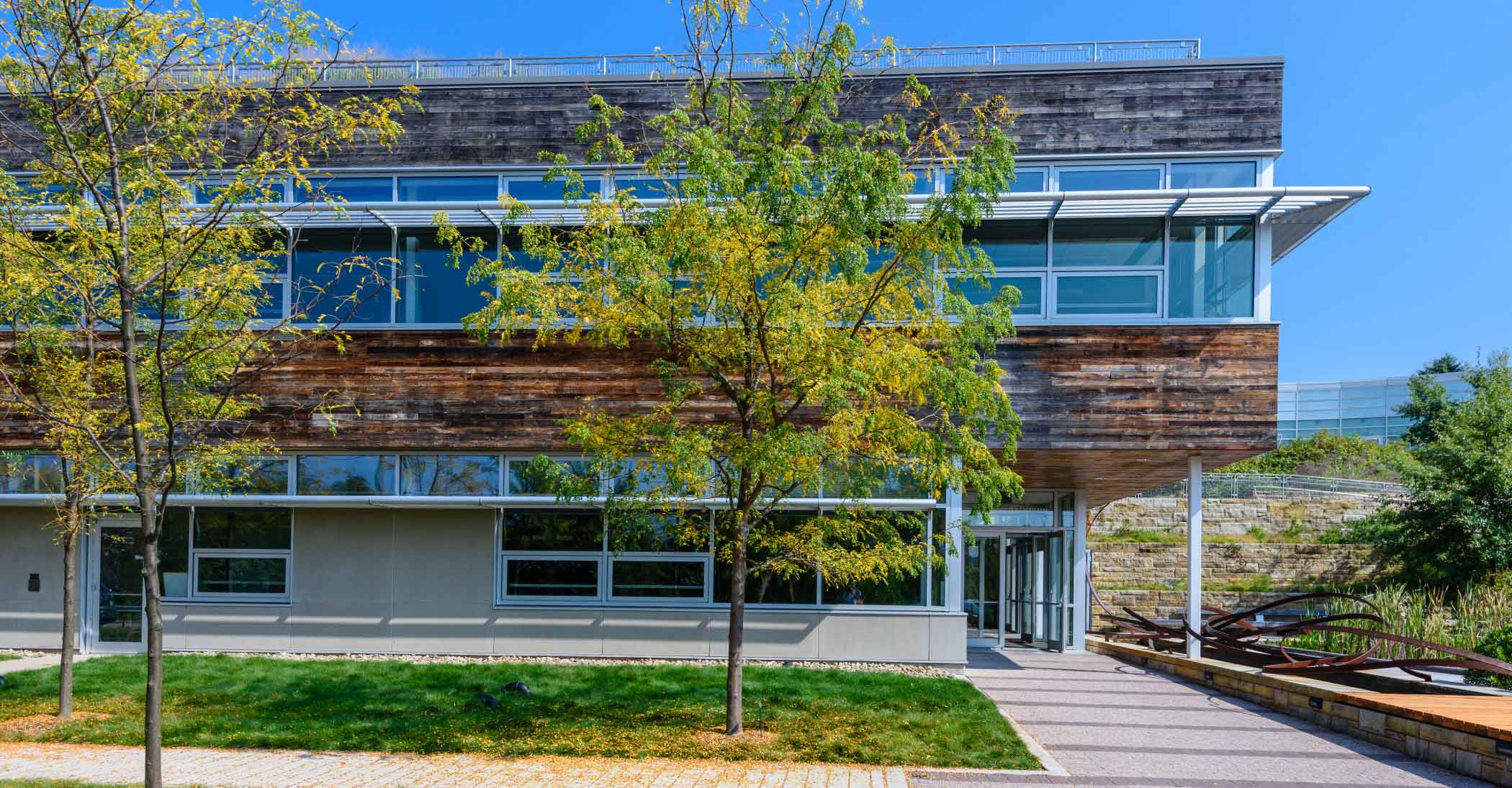 Name: Center for Sustainable Landscapes (CSL)
Location: Pittsburgh, PA
Size: 24,350 square feet
Type: Commercial Office
Certification: WELL Platinum Pilot
---
Certification Timeline
| | |
| --- | --- |
| Late 2010 | Construction begins |
| December 2012 | CSL opens |
| Fall 2013 | CSL registered as WELL Pilot project |
| January 2014 | Documentation submitted for review |
| March 2014 | Extensive on-site performance verification audit conducted |
| June 2014 | Results of audit and suggestions for higher performance |
| Summer 2014 | Additional optimizations implemented |
| September 2014 | Additional documentation submitted for review |
| October 2014 | Awarded Platinum WELL Building Certification |
---
Certification Features
The WELL Building Standard is a performance-based certification system that focuses on the health and wellness of building occupants. It contains seven categories. Click below to reveal more information about each:
Air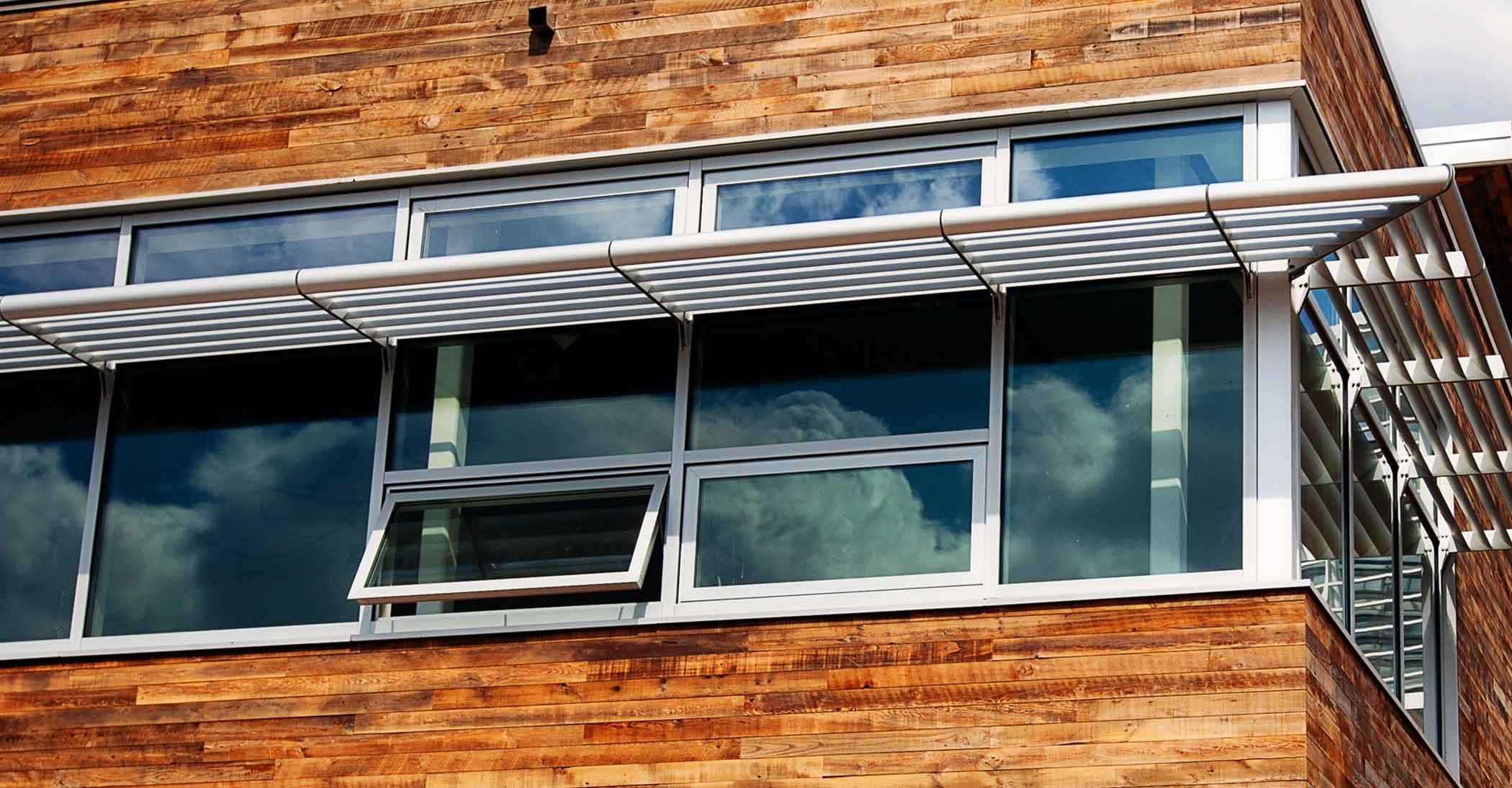 Indoor air quality isn't always the best. VOC levels indoors can be up to five times higher than outside! To help combat this problem, none of the interior finishes and furnishings used at the CSL contain any items on the Materials Red List, a list of chemicals and materials that are harmful to humans. Indoor and outdoor air quality sensors at the CSL also monitor conditions to determine when outdoor air quality is better than indoors and opens the building's windows to let in fresh air.
Air Features Pursued:
Preconditions:
Air Quality Testing
Direct Source Ventilation
Healthy Entrance
VOC Reduction and Smoke Elimination
Cleaning and IAQ Protocol
Humidity Control
Healthy HVAC
Optimizations:
Toxin Elimination
Combustion Free Air
Materials Red List
Score: 10/10 — PLATINUM
Water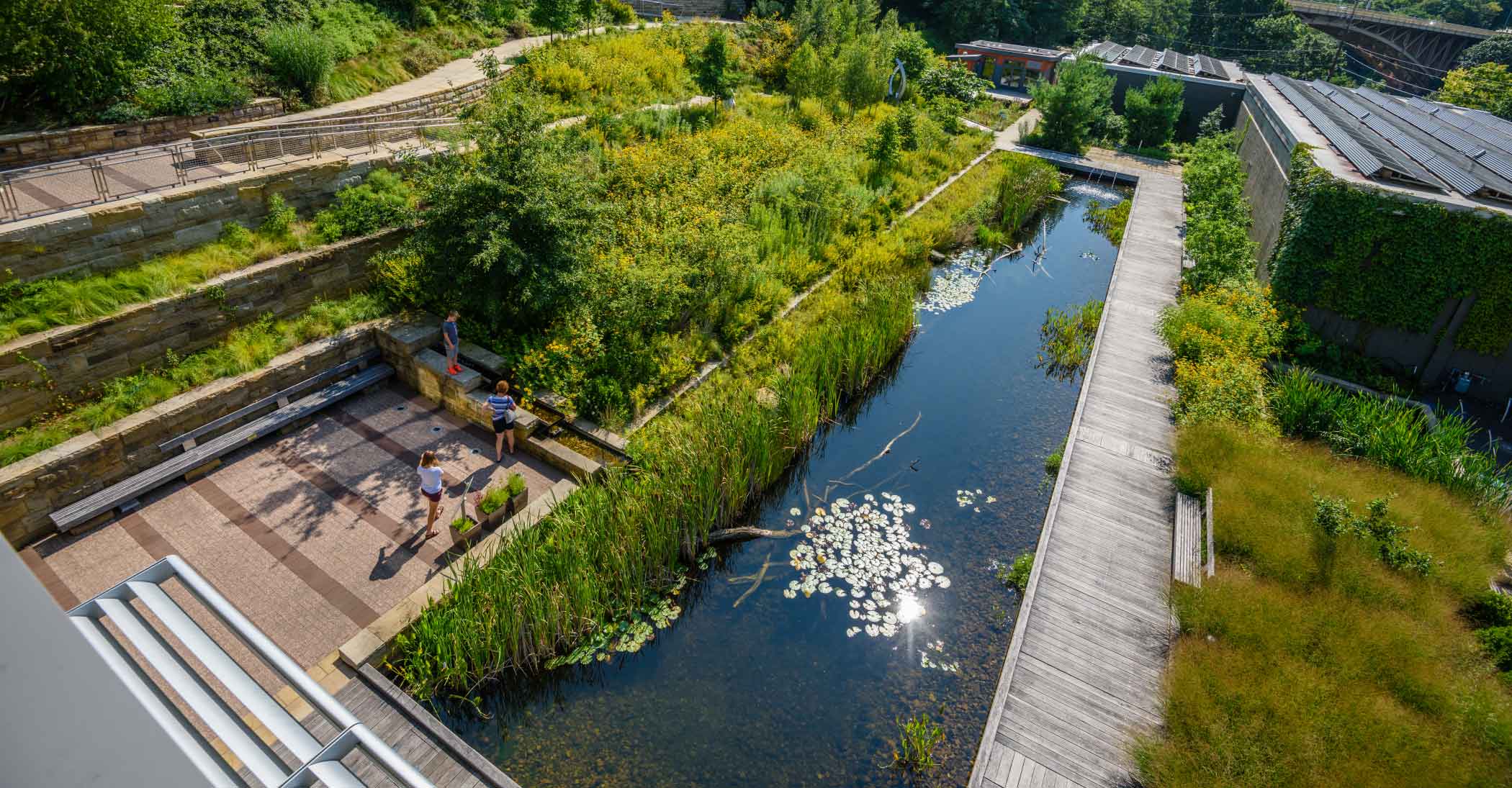 Potable water provided by the Pittsburgh Water and Sewer Authority meets all specified criteria for suspended solids, dissolved materials, chlorine, fluoride, and water hardness. All non-potable water, or storm and sanitary water, generated by the CSL is treated onsite with filters and is used for toilet flushing. Once treated, the non-potable water is cleaner than municipal water!
Water Features Pursued:
Preconditions:
Healthy Source Water Protocol
Impurity Reduction
Chlorine and Fluoride Reduction
Score: 10/10 — PLATINUM
Nourishment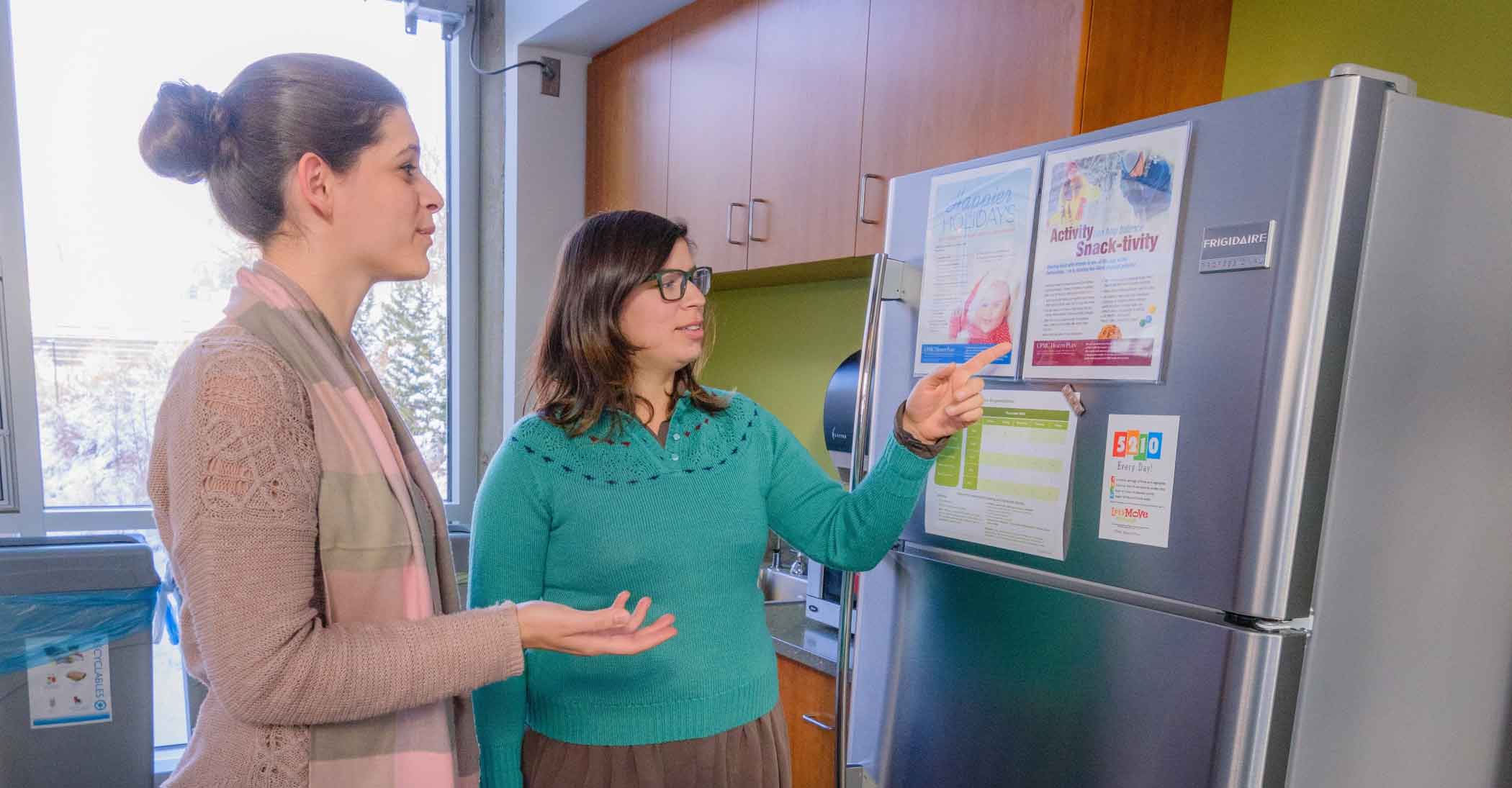 Café Phipps features local and organic foods and utilizes produce grown in on-site display gardens. All food provided at the CSL contains 100% organic produce and vegetarian-fed meat and dairy free of growth hormones and antibiotics. Filtered water is available for all staff and visitors.
Nourishment Features Pursued:
Preconditions:
Food Preparation Equipment –Microwave Ovens
Food Preparation Surfaces
Food Habits
Hydration Station
Optimizations:
Healthy Food and Storage
Healthy Ingredients
Organic Workplace Foods
Score: 10/10 — PLATINUM
Light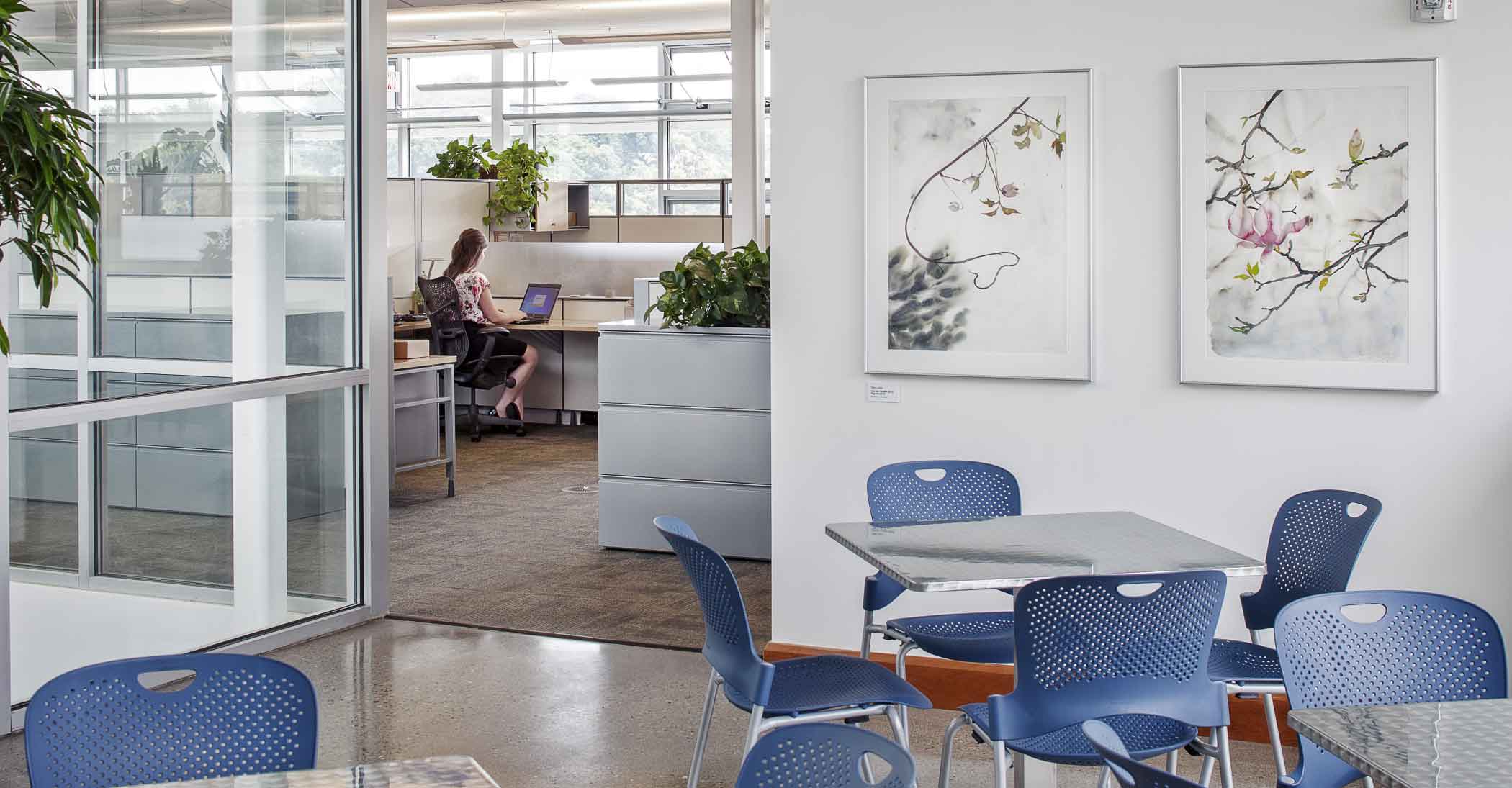 From building siting to interior fixture reflectivity, the CSL's daylight harvesting system was designed to allow natural light to illuminate the space 80% of the time. Indirect, dimmable ambient light and LED task lighting provide additional illumination as needed.
Light Features Pursued:
Preconditions:
Window Performance and Design
Surface Design
Activity Based Lighting Levels
Color Spectrum
Interior Sun and Glare Control
Optimizations:
Automated Lighting Controls
Circadian Lighting Emulation
Score: 10/10 — PLATINUM
Fitness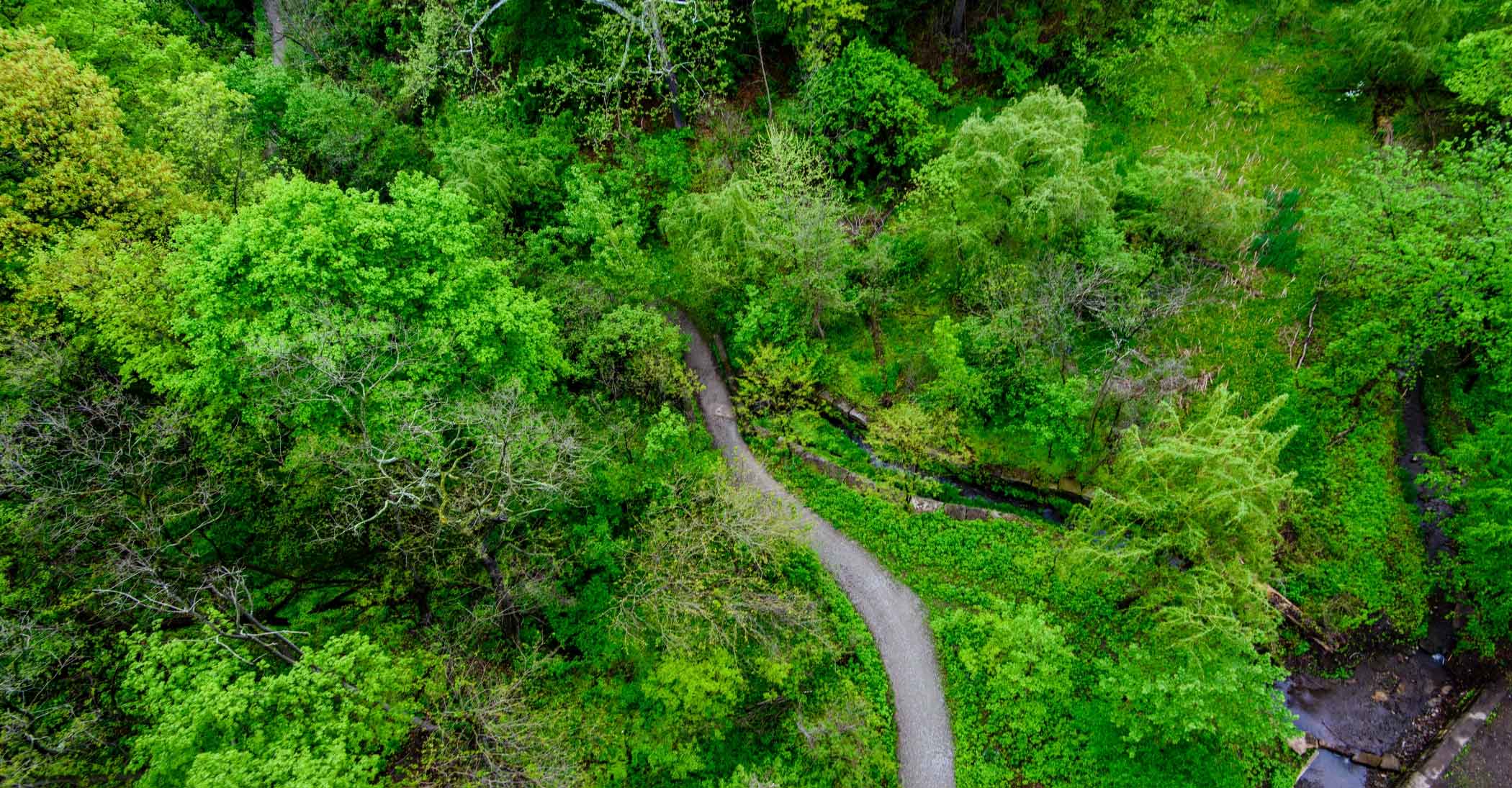 The design of the CSL promotes stair usage. Additionally, the building is situated within Schenley Park, which provides ample trail access for staff to enjoy. 
Fitness Features Pursued:
Precondition:
Optimizations:
Access to Fitness Infrastructure
Professional Fitness Program
Score: 7/10 — GOLD
Comfort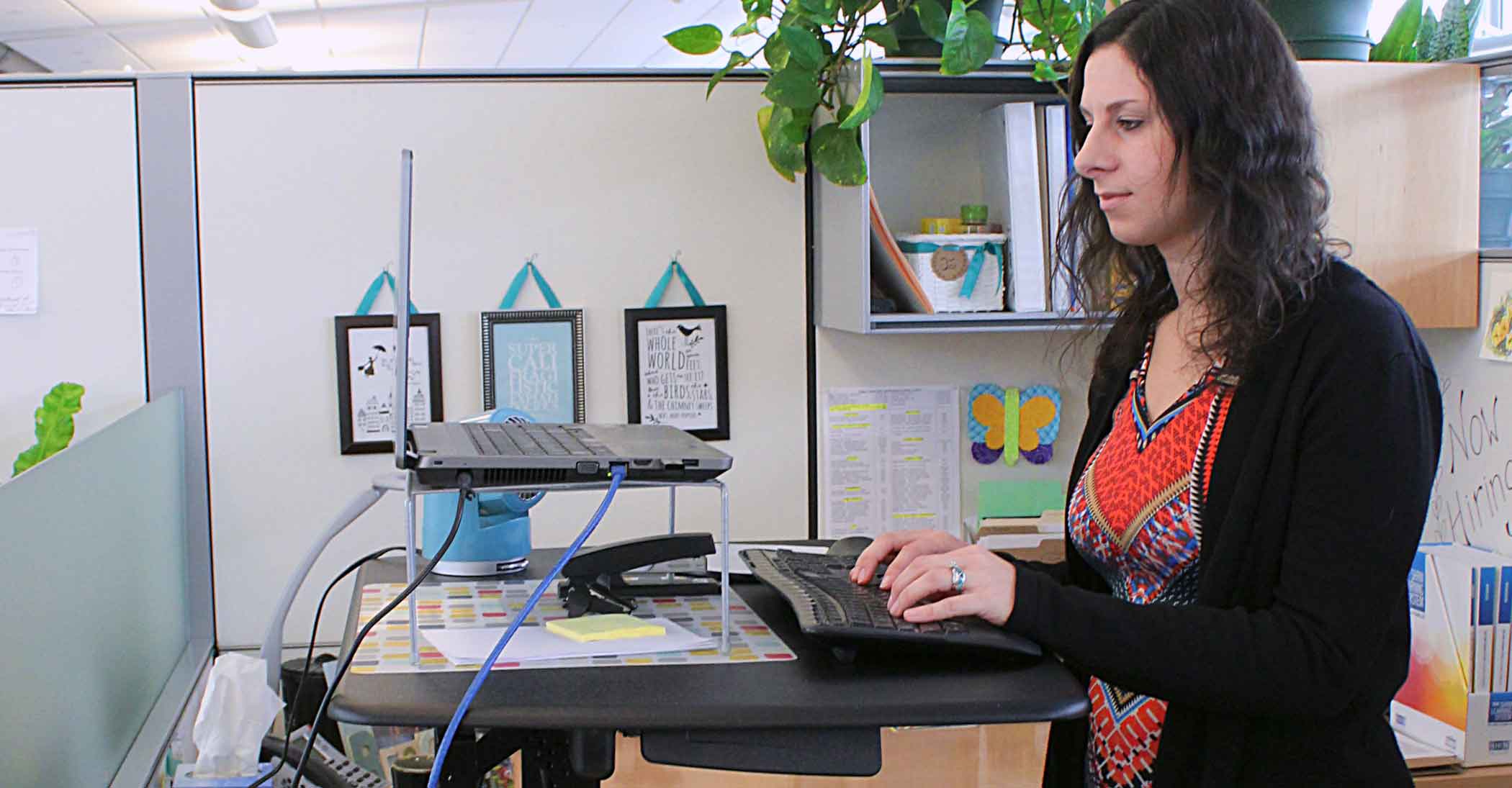 Comfort is highly subjective. To maximize individual modifications, humidifiers, personal fans, standing desk top height adjustment stands, and adjustable chairs are provided and building occupants can adjust zoned temperature controls to address thermal comfort and ergonomics.
Comfort Features Pursued:
Preconditions:
Thermal Comfort
Universal Design
Electromagnetic Field Protection
Optimizations:
Ergonomics
Healthy Surfaces
Thermal Optimization
Biophilic Sound
Score: 8/10 — GOLD
Mind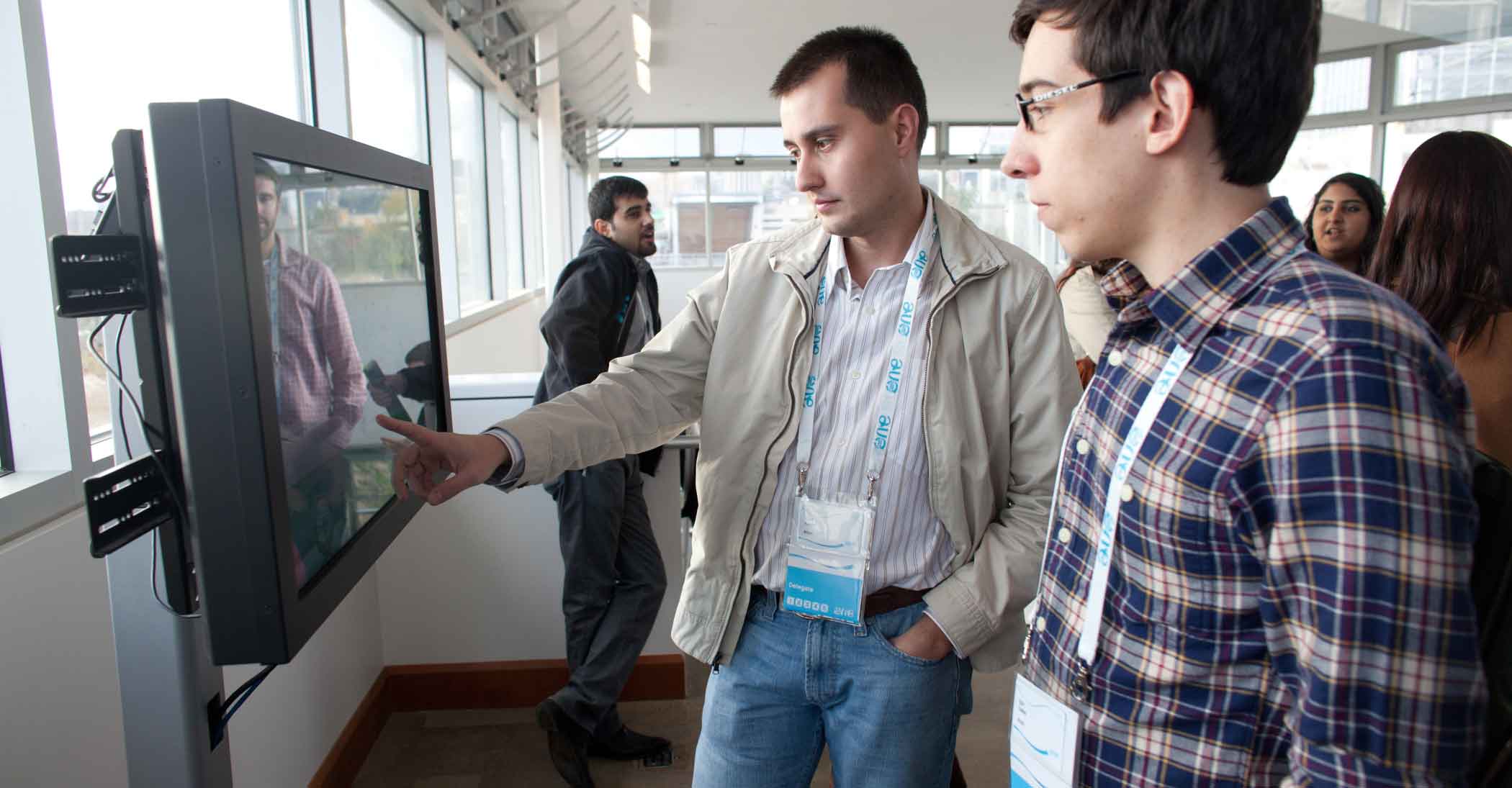 Biophilic design principles are incorporated throughout the CSL, including the use of light, nature-inspired artwork, tall ceiling heights, and expansive views. Information about current and historic building metrics, including air quality parameters and energy usage, is accessible to all staff.
Mind Features Pursued:
Precondition:
Optimizations:
Beauty and Design
Environmental Display
Water Feature
Healthy Product Transparency
Wellness Concierge
Knowledge Transfer
Score: 9/10 — PLATINUM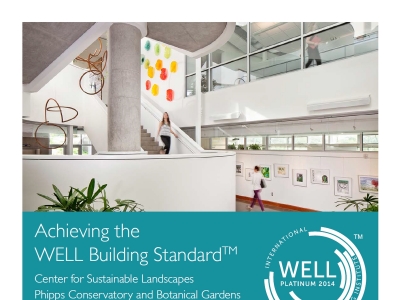 Download the Case Study
To learn more about the features of WELL Certification and dive deeper into how the CSL achieved compliance, download our case study.
WELL Scorecard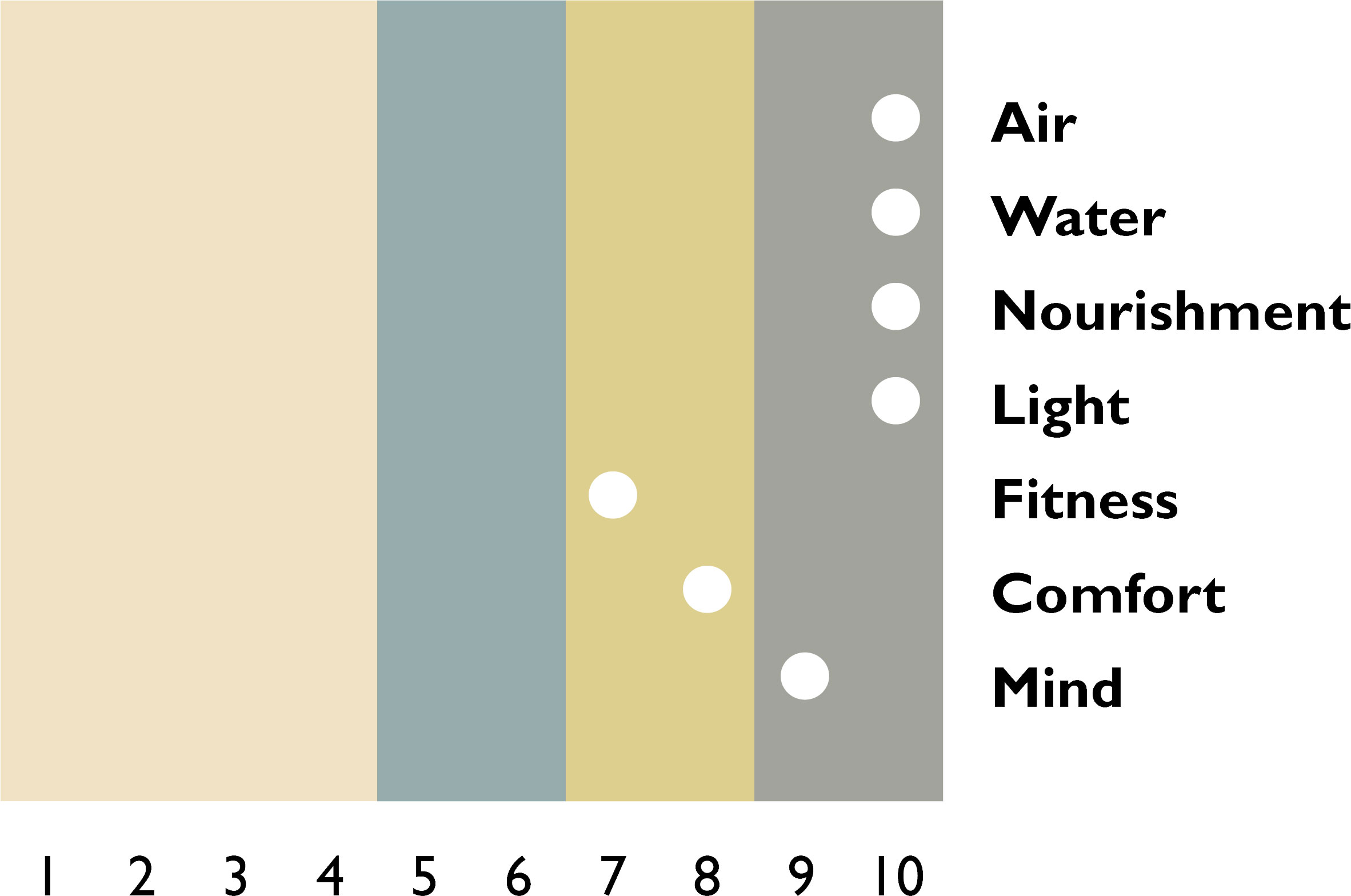 For more detailed information on the WELL Building Standard, visit the WELL website.
Photos © Michael Tessler; Paul g. Wiegman; Denmarsh Photography, Inc.; Renee Rosensteel