Phipps Conservatory's Exhibit Staging Center Wins Adaptive Reuse Award
For Immediate Release: Thurs., Oct. 24
Contact: Joe Reed | Director of Marketing and Communications
412/622-6915, ext. 3801 | jreed@phipps.conservatory.org
Phipps Conservatory's Exhibit Staging Center Wins Adaptive Reuse Award
Newly Rehabilitated Building Recognized as Part of Retrofit's Inaugural Metamorphosis Awards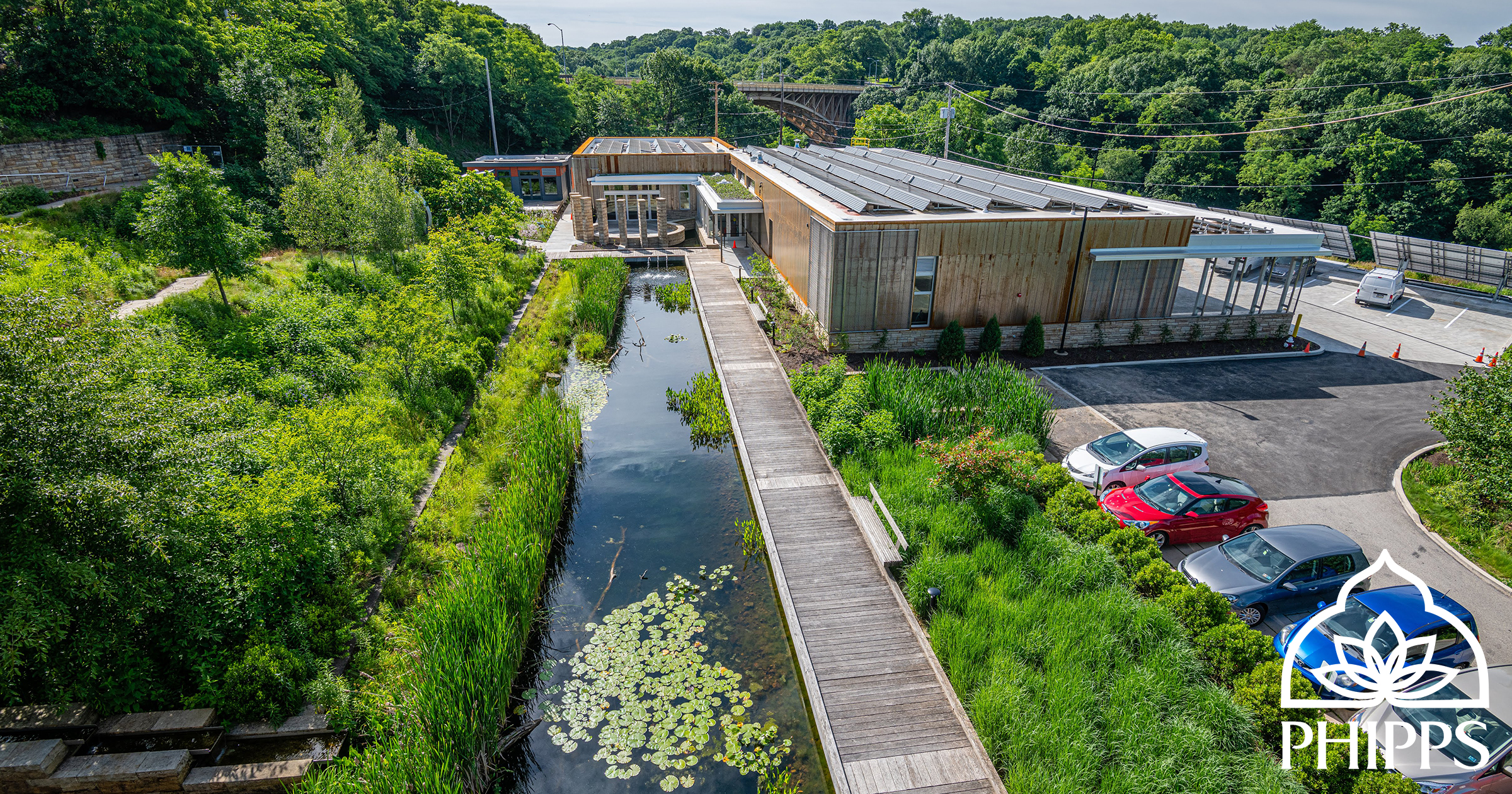 Pittsburgh, PA — Phipps Conservatory and Botanical Gardens is proud to announce its recognition in Retrofit Magazine's inaugural Metamorphosis Awards. Retrofit gave Phipps the Adaptive Reuse award for the renovation and repurposing of the Exhibit Staging Center (ESC). The ESC project was highlighted in a feature article, "Phipps Conservatory and Botanical Gardens Proves Any Building Can Become Green," in Retrofit's September – October 2019 issue, and will again be featured in the November – December 2019 issue in celebration of the award.
For decades before the renovation, the City of Pittsburgh's former public works building sat largely unused. In poor condition, the building was seen as an eyesore on an otherwise beautiful campus. There were even leaking fuel tanks, posing a risk to the local environment and employees who used the space. Instead of demolishing the building, however, the team at Phipps set out to show that even the most problematic structures could become shining examples of sustainability.
As the ESC is mainly used for maintenance and other behind-the-scenes operations, Phipps renovated the space with the health and well-being of maintenance staff specifically in mind. Designed to meet the requirements of the WELL Platinum building standard, the ESC is the healthiest possible building for Phipps staff. Beyond the workshop, finishing and welding rooms, and storage space, the ESC includes a yoga studio, meditation room and fitness center.
Throughout the design process, the team also prioritized the health of the surrounding environment. All building materials involved in the project were Red List free products, which do not contain any harmful chemicals from production to disposal. Through an intense integrative design process, the team created a building that reduces the need for artificial lighting and temperature management, with features like a green roof, a functioning lagoon habitat and solar panels.
The ESC is proof that even the most problematic buildings can be converted into the prime standard for sustainability. Phipps is proud to accept the Adaptive Reuse award from Retrofit Magazine for the renovation of the Exhibit Staging Center. To learn more about the facility and Phipps' other green buildings, visit phipps.conservatory.org.
###

About Phipps: Founded in 1893, Phipps Conservatory and Botanical Gardens in Pittsburgh, PA is a green leader among public gardens with a mission to inspire and educate all with the beauty and importance of plants; to advance sustainability and promote human and environmental well-being through action and research; and to celebrate its historic glasshouse. Phipps commemorates its 125th anniversary throughout 2018, celebrating its historic past, vibrant present and exciting future ahead — including inspiring seasonal flower shows, community events, public programs and groundbreaking green innovation. Learn more at phipps.conservatory.org.