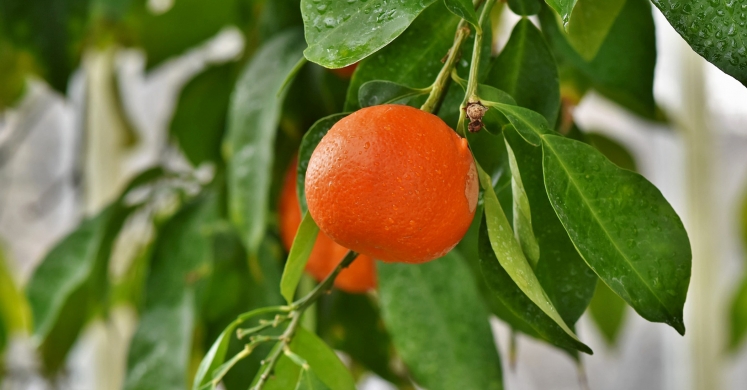 Ask Dr. Phipps: Citrus Seedlings
Have a question about your perennials, houseplants or turf grass? Worried about pests in the garden, hydrangeas that won't bloom, or tomatoes that died on the vine? Dr. Phipps can help! Ask Dr. Phipps is a free service provided by Phipps Master Gardeners. Contact us with your questions and you may be featured in an upcoming blog post!
Q: I started seedlings from the fruit of my grandmother's 60 year old orange tree. I am having some yellowing/browning of the leaves and have lost all of the leaves on one of the plants. I just transplanted a few days ago in soil with fertilizer. But this was happening before I transplanted and it's not getting better. Do you have any suggestions?

A: Thanks for contacting Dr. Phipps. Heirloom plants are the best! So glad you were able to germinate some seeds.
One of the great joys of growing seedlings is watching them germinate and grow into healthy adult plants, but gardeners should be optimistic and realistic about the number of plants that will reach maturity. Many things can happen when you start plants from seeds — sometimes the percentage of germination is low, sometimes the seedlings experience damping off and sometimes the larger plants suffer cultural or pest setbacks.
When trying to diagnose the plant problem, the first question to answer is, "What is the plant?" The next step is to ask, "Is this normal for the plant?" For example, the first leaves on the seedlings, sometimes called the seed leaves, will drop off when the true leaves begin to grow. Certainly, when a plant drops all its leaves, it is time to look for a way to prevent further loss.
Looking at the plant's cultural preference is a good starting point. The old adage of right plant, right place is still true with potted plants. Cultural preferences include sun, drainage, pH and soil fertility. Read more about the cultural preferences for indoor citrus here.
Yellowing of leaves can be a watering problem, either too much or too little. Most plants need good drainage to maintain healthy root systems. There may be a trace mineral missing from the soil or fertilizer. A soil test can give you this information.
To summarize, check the cultural conditions and the watering schedule. Keep checking for any evidence of insect activity.
Remember that not all plants that germinate will grow to healthy adults. I hope that at least one of your seedlings makes it so that you can have a memento of your grandmother's tree.