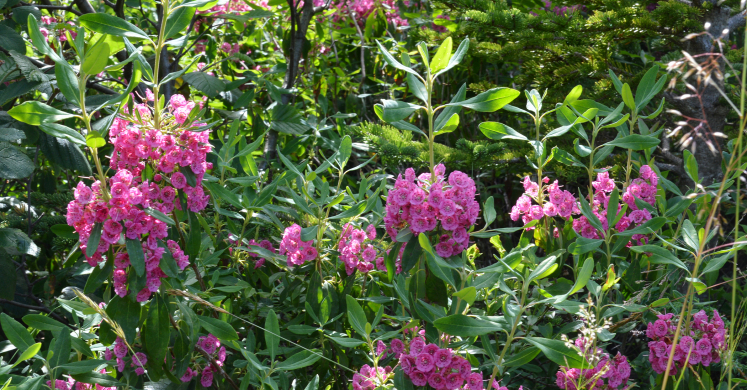 Ask Dr. Phipps: Native Evergreen Shrubs
Q: Please recommend some native shrubs for my front yard. We just cut down a large Blue Spruce tree and want to replant the area in front of our house with something which is evergreen and low maintenance. The space gets partial sun and is slightly acidic. We live in an urban Pittsburgh setting.
A: For a space like this, you might try a rosebay rhododendron (Rhododendron maximum) which grows to 30 feet tall. Rosebay rhododendron has pink flowers that bloom in mid-summer and attractive green foliage all year round. Prune to shape only.
Similar to this would be a native mountain laurel (Kalmia latifolia). Mountain laurels grow to 15 feet tall and wide. They have pretty flowers of pink or white with purple markings and are deer and rabbit tolerant.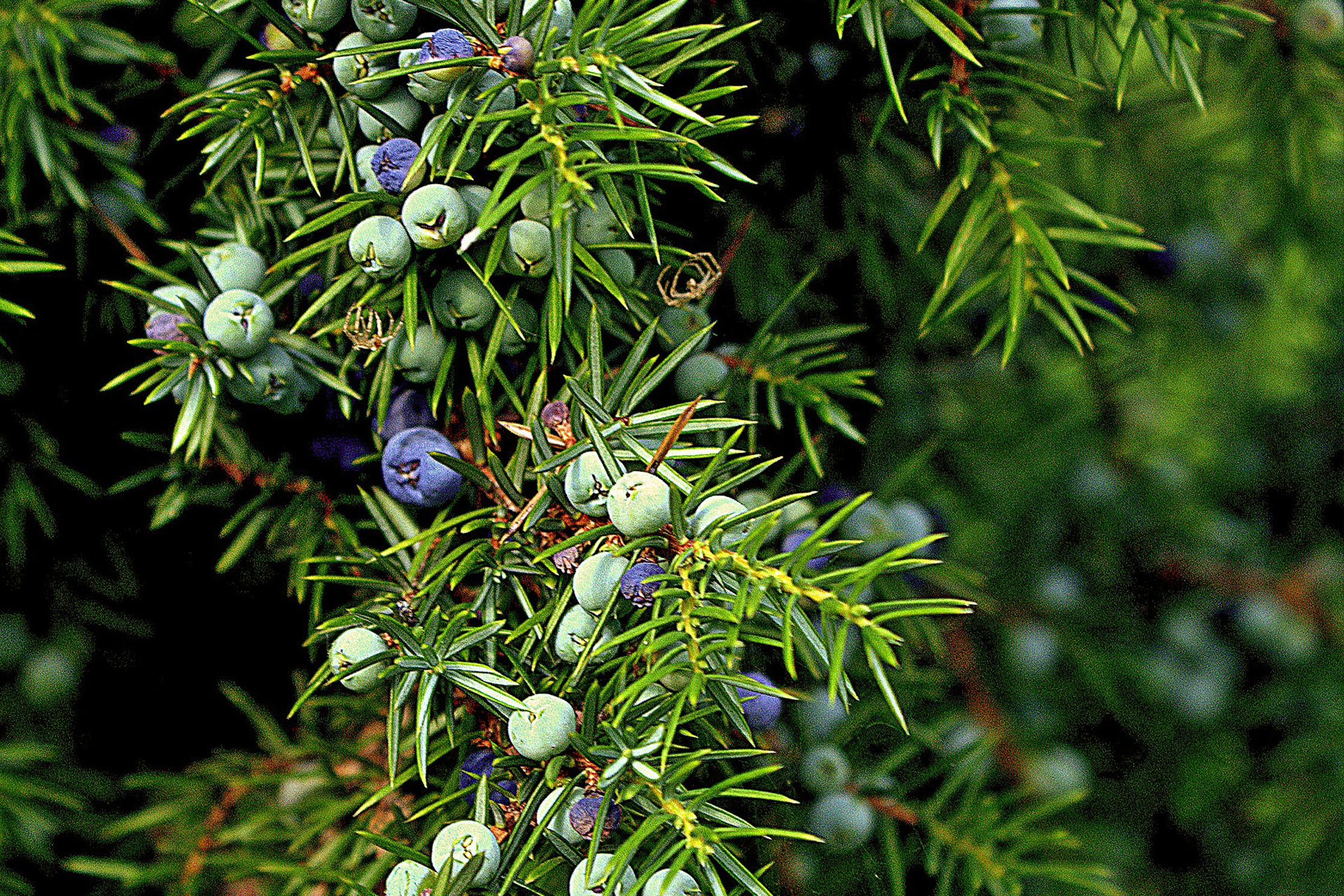 The common juniper (juniperus communis) is easy to maintain, once established. It can grow up to 25 feet tall and 15 feet wide, with smaller growing varieties available. Blue star juniper, will give a grey/blue tone to the garden and has a more compact growth pattern reaching three feet tall and wide.
Inkberry (Ilex glabra) is an evergreen shrub in the holly family that can grow to 12 feet tall. This shrub has flowers that provide food for bees and blue berries that linger through winter providing food for birds.
Evergreen Ground Covers and Low Shrubs
You may consider including evergreen ground covers or low shrubs to give a nice variation in heights. Including these with your taller shrubs will also help to reduce weeds and reduce your need to add fresh mulch each year.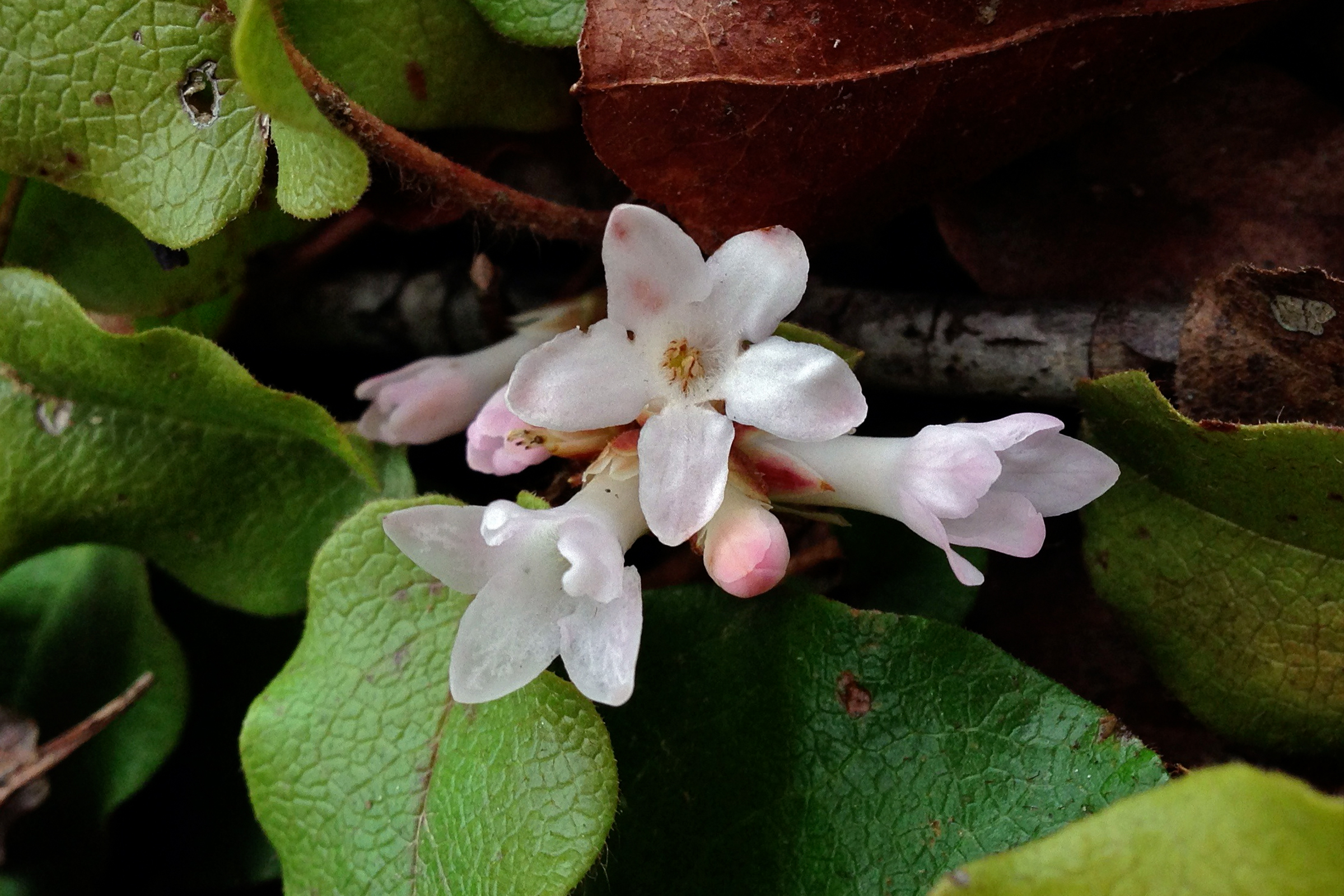 Trailing Arbutus/Mayflower (Epigaea repens) is a native evergreen shrub grows 1 to 2 feet tall and spreads well. It is a leafy plant that grows in zones 3 – 8.
Sheep laurel (Kalmia angustifolia) is a low growing native evergreen that gets to about 3 feet tall. It has deep pink, saucer shaped flowers that attract butterflies. They grow in wet, acidic soils and can create sizeable stands.
Box huckleberry (Gaylussacia brachycera) is an evergreen ground cover growing to 1 ½ feet tall. They do well in acidic soils and grow dark blue, edible berries.
Creeping barberry or creeping Oregon-grape (Mahonia repens) is a lovely non-invasive evergreen ground cover with small, fragrant yellow flowers that attract pollinators and birds. Creeping barberry grows low to the ground at 1 – 3 inches high.