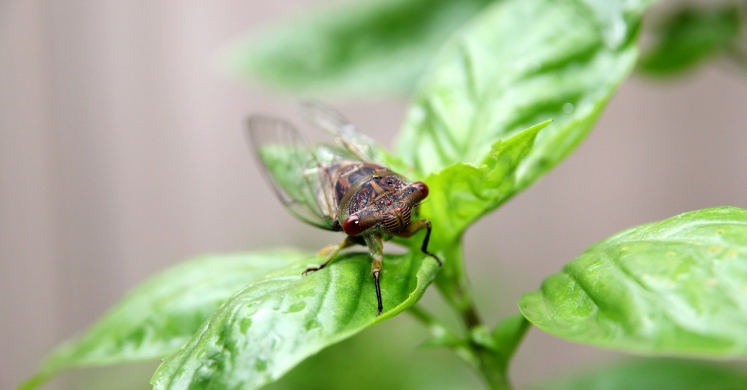 #bioPGH Blog: Dog-Day Cicadas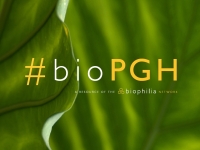 In an age when increasing technological advancements have quite literally brought the world straight to our fingertips, it can be easy to overlook what the natural world right outside our front doors has to offer. A resource of Biophilia: Pittsburgh, #bioPGH is a weekly blog and social media series that aims to encourage both children and adults to reconnect with nature and enjoy what each of our distinctive seasons has to offer. Each week, #BioPGH will feature information on a natural phenomenon currently taking place in the Pittsburgh area as well as a "family tip" to help you and yours connect with the natural events taking place outdoors. From the best times to plant seasonal flora and enjoy their peak blooms, to astronomical events and creatures to keep an eye and ear out for, Phipps will keep you in the know with what's going on in our environment!
The dog days of summer may not be upon us just yet but Tibicen canicularis, also known as dog-day or annual cicadas, are already beginning to make their presence known. These 1-2 inch long, brownish green insects usually emerge in late July or early August, and if you listen closely you can already begin to hear their unmistakable "singing," which only the males produce through vibrating membranes in the sides of their abdomen. While these insects may appear a bit intimidating, these big bugs are actually vegetarians and harmless to everything but plants.
Connect to the Outdoors Tip: Looking for something to do with the kids after work or to simply relax and unwind? Take an evening stroll and listen for the "song" of the returning cicadas. If you have little ones, keep your eyes peeled for cicada shells and try to identify the types of trees you think the cicadas might like best by listening for the "loudest" trees with the most cicada shells on them.
Continue the Conversation: Share your nature discoveries with our community by posting to Twitter and Instagram with hashtag #bioPGH, and R.S.V.P. to attend our next Biophilia: Pittsburgh meeting.