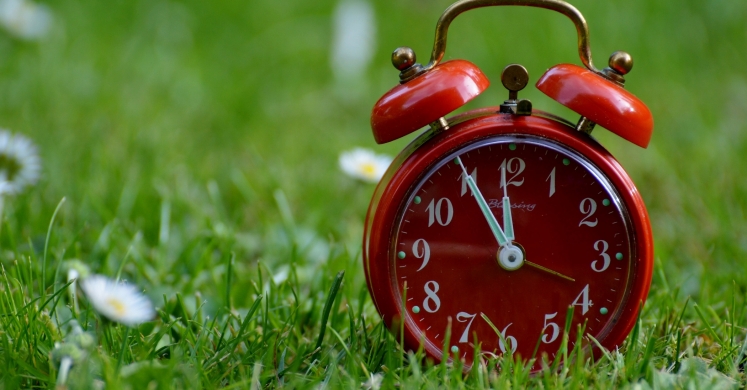 #bioPGH Blog: Nature's Sense of Timing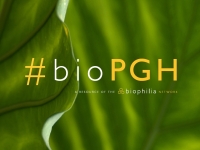 A resource of Biophilia: Pittsburgh, #bioPGH is a weekly blog and social media series that aims to encourage both children and adults to reconnect with nature and enjoy what each of our distinctive seasons has to offer.
Time and seasons may march on by, but have you noticed that while our calendars may be bursting with our to-do lists and buzzing with reminders, nature accomplishes her slow and steady processes through the year without a single sticky note? It just so happens that there is an entire concept dedicated to how plants and animals stay on time: phenology. Let's explore!
"Phenology" refers to nature's sense of timing through seasons and annual cycles. Birds migrate at specific times of the year, bears hibernate at a certain time of year, different kinds of flowers bloom at certain times, etc. Without clocks or calendars, plants and animals cycle through different stages and activities in life, and phenology focuses on understanding how this timing works. In particular, biologists who study phenology are not only interested in when a biological event occurs, but they also want to understand why that particular time. What were the environmental cues that a plant or animal responded to? And how is that timing important to the other species in that plant or animal's community in nature?
Broadly speaking, how do plants and animals keep on time as the seasons march on? In some cases, plants or animals largely rely on a single environmental cue to initiate a new activity. For example, seasonal fluctuations in water temperature are a cue for a variety of freshwater and marine species to prepare for the breeding season; yet other aquatic species, such as many of Pennsylvania's darters, begin the breeding season based primarily on photoperiod (day length). For the majority of both plants and animals, though, most seasonal events are triggered by a combination of cues. The colorful leaves that we love in the fall are an example of this as deciduous trees take their cues from a combination of cues such as air temperature and photoperiod. Similarly, many migratory birds take their cue from both photoperiod and food availability. Once a plant or animal has received some sort of cue, most of these cues activate hormone signaling or some other biological reaction, which ultimately leads to a behavior (e.g., courtship, migration, denning, etc.) or an event such as flowering or leaf development. Wild process!
On its own, phenology is a fascinating study, but it is also quite important from a human-centric standpoint. Understanding the timing of natural processes can help game and land agencies make management decisions; it can help allergy-sufferers prepare for a rough season; and it can help the agricultural industry manage our food supply. Currently, though, the most urgent facet of phenology is to understand how climate change is impacting timing in the natural world. For example, former Botany in Action fellow, Rebecca Dalton, studies how climate change is impacting the phenology of flowering times and pollinator emergence in the spring. (Asynchrony in flowering and pollinator emergence is a worrisome prospect for both plants and insects because the following generation of plants will be threatened without a pollinator, plus the pollinating insects need their food source. Since not all organisms rely on the same seasonal cues, disruptions in timing are very possible.) Though Rebecca's work is focused on Colorado, the US Geological Survey noted that spring weather arrived a full 2-3 weeks early for most parts of the US in 2017. This caused disruptions in some agricultural growing seasons because of surprise late freezes well after crops had begun to develop.
This may sound disconcerting, however, you can help investigate the matter! You can get involved in studying phenology through a project call Budburst. Developed by the Chicago Botanic Gardens, Budburst is a citizen science program to help collect plant data on such events as budding, flowering, fruiting, etc. all across the country. Participants just need to be able to record observations and upload the data to their website.
"Everyone notices the first flowers of spring," says Jean Bryan, the project director for Budburst. "Being a citizen scientist for Budburst takes that single observation and builds a network of observers who eventually create a huge database of observations across both time and space – nationally over 10 years!"
So when the little signs of seasons changing, you can help get involved in some cool but truly valuable work, but you can also simply enjoy the amazing complexity behind our natural world. Just be sure to keep exploring!
Connecting to the Outdoors Tip: As we approach February, we're getting close to some of the earliest blooming flowers of spring like skunk cabbage and the harbinger of spring (late February-early March). Not too far away from data collection if you are interested in helping scientists through Budburst!
Continue the Conversation: Share your nature discoveries with our community by posting to Twitter and Instagram with hashtag #bioPGH, and R.S.V.P. to attend our next Biophilia: Pittsburgh meeting.
References
US Geological Survey: Just How Early is Spring?
Visser et al. 2010: Phenology, seasonal timing and circannual rhythms: towards a unified framework
Forrest et al. 2010: Toward a synthetic understanding of the role of phenology in ecology and evolution
CNBC: Early Spring Has Caused a Big Headache for Farmers as Menacing Freeze Approaches
Pennsylvania Fish and Boat Commission: Dynamic Darters
Photo Credit: Pexels CC0